The day of love, Valentine's Day, is almost here. It's the perfect opportunity to spend the day with your partner and give them special surprises. Boys and girls worldwide start to muse over the gifts and ways to celebrate Valentine's Day. If you are out of ideas for how to celebrate this day and make it special for your partner, then worry not, as you are not alone. Here are some romantic and fun ideas for Valentine's Day celebrations. With these activities, have a fun-filled day with your partner. Scroll down below to learn the ideas for how to celebrate Valentine's Day!
1. Recreate Your First Date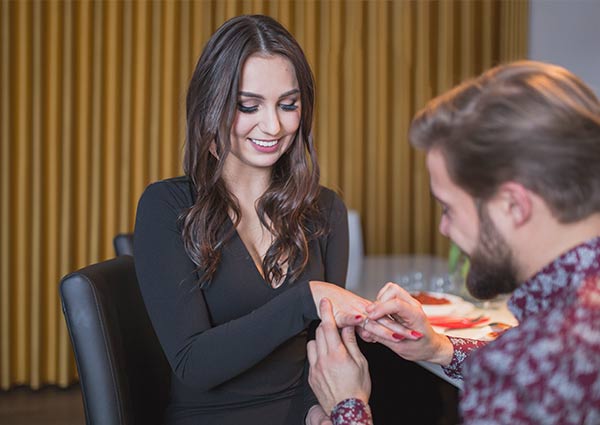 One of the most romantic Valentine celebrations is recreating your first date. You can go to the same place you both first met and fell in love to reminisce the sweet memories. If you cannot visit that place this time, you can recreate some things from the first date at home, like cooking the same dish you both had or watching the same movie again if your first date with your partner was to the movies.
2. Surprise them with a Gift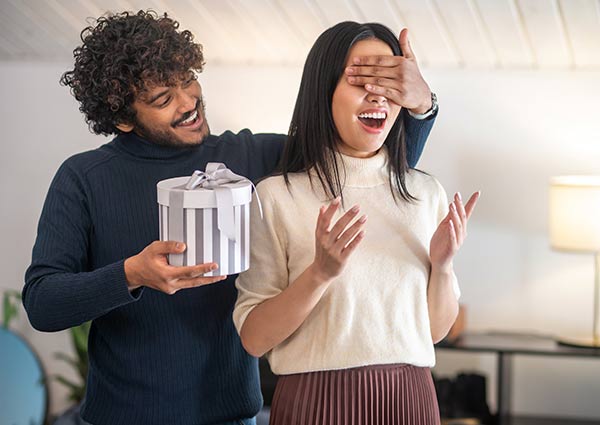 Another special way to make your partner happy this Valentine's Day is by giving them a surprise gift. Your valentine gift for him or her can be anything that they have wanted for a long time, such as a new book, headphones, etc. You can never go wrong with a beautiful bunch of romantic flowers as these can convey 'I love you' the best. You can choose from roses, orchids, and carnations, as these are symbols of love, and present them to your partner. With the flower bouquet, you can also gift a box of yummy chocolates so that your partner's day is full of sweetness. You can buy their favorite chocolates or make some by following a recipe.
3. Go on a Trip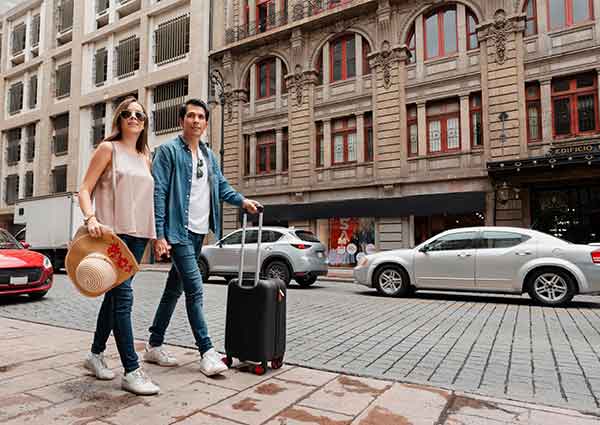 Another fabulous way to celebrate Valentine's Day is by going on a trip with your partner. They would love to spend some time with you, so going on a trip together is the best idea. You both can travel to someplace that has always been on your bucket list or a long road trip to any nearby city. No matter where you go, your quality time with your partner will mean a lot to them.
4. Favorite Movies Marathon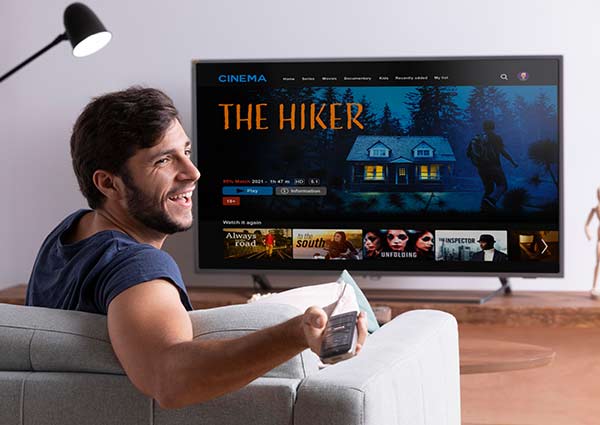 Do you want to stay home with your partner and celebrate Valentine's Day? Spend this romantic day binge-watching your favorite movies together. Grab a big bowl of popcorn, drinks, and snacks, and have a marathon of your favorite series and flicks. Since it's a romantic occasion, you can watch some romantic comedy movies.
5. Cook Something Together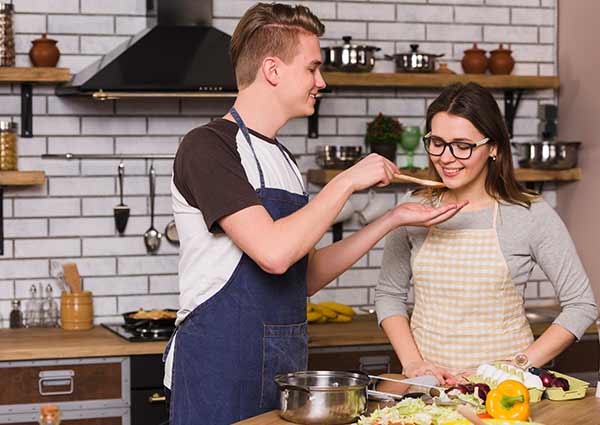 This Valentine's Day, celebrate the day together by cooking delicious meals. You and your partner can try making different cuisines by following recipes online. Other than the meals, you both can also bake some delicious cakes and cookies together.
6. Love Letters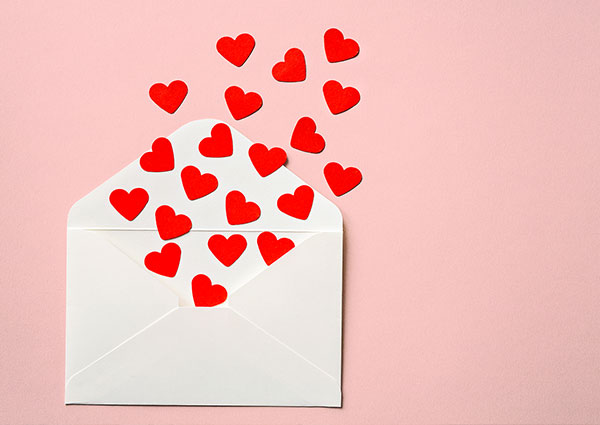 This Valentine's Day, remind your partner of your love and affection through a love letter. Sometimes we have so much to say to our partners but don't know when or how to say it. So, this romantic day, write a letter for your partner with all the reasons why you love them and why they mean so much to you. He or she will love the love letter very much.
7. Take Part in Your Partner's Hobbies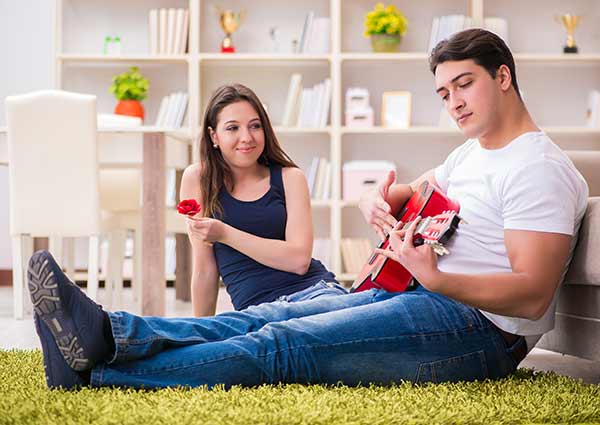 When you are looking for ideas to celebrate Valentine's Day, you can also participate in something your partner enjoys. If they love to watch sports, play video games, paint, or have any other hobby, you can join them. He or she will be so very happy to have you join in their hobbies.
8. Candle-light Dinner at Home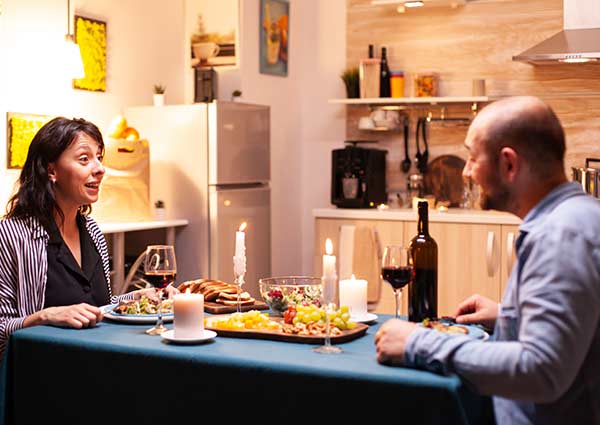 This Valentine's Day, give a lovely surprise to your partner by setting up a candlelight dinner at home. Decorate the dining table and the area with flowers, light candles, and dim the lights. Prepare a delicious dinner for your partner, something that they love. If cooking is not your forte, you can order a nice and delicious dish for your partner.
9. At-Home Spa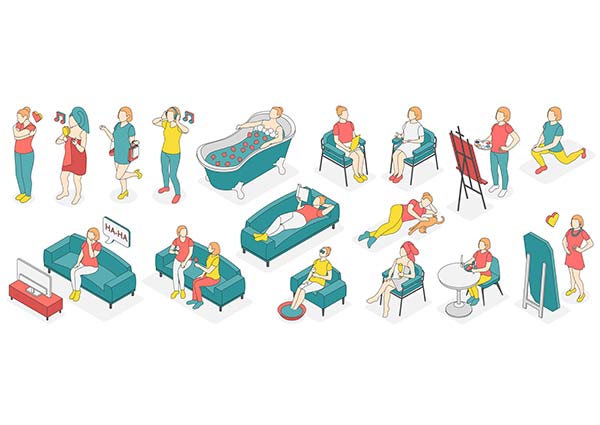 Pamper your partner and yourself this Valentine's Day with an at-home spa. Call in the at-home spa service for a relaxing massage, facial and other treatments which will be one of the best surprise gifts for your partner. They may be stressed from their work, as they deserve a day full of relaxation with their favorite person, and that is you.
10. Go through Your Old Photographs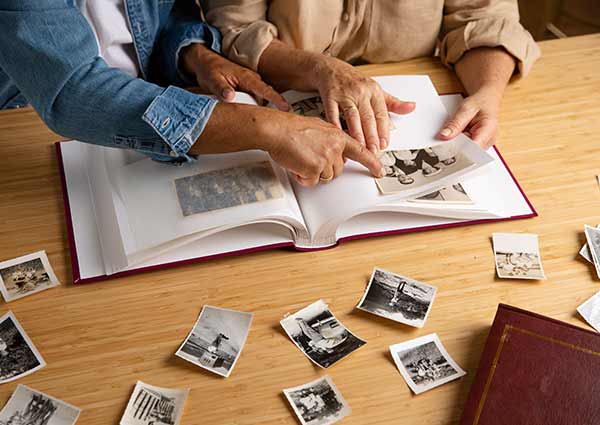 One of the sweetest ways to celebrate this Valentine's Day is by going down memory lane. Take out all the photo albums and home videos to reminisce about the special moments you have spent together. A trip down memory lane will bring you both even closer.
We hope the above ideas to celebrate Valentine's Day were helpful to you. Make this day even more special for your sweetheart with these celebration ideas. If you want to buy Valentine gifts for her or him online, then choose Giftalove.com. Here you will find a vast range of Valentine's Day gifts at pocket-friendly prices with free shipping.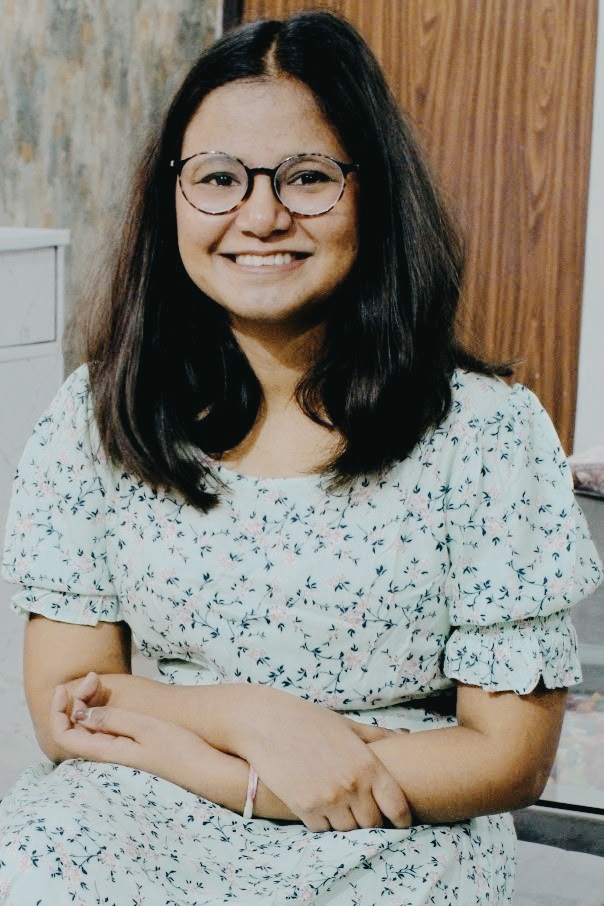 Pratiksha is our in-house content writer who aims to provide quality content to her readers. In her free time, she enjoys reading and writing, and learning about new things.