"Love is composed of a single soul inhabiting two bodies." The beautiful feeling called love can be experienced magnificently by couples as they feel no hesitation in demonstrating their hearty emotions to the world. They are connected by the strings of their hearts making them two bodies and one soul. The Indian festival of Karwa Chauth celebrates the strong and affectionate bonds between the couples in a traditional and religious manner in which they are seen keeping waterless fasts for the long life of their partners. The festive occasion is all about offering prayers to God to keep one's spouse or partner healthy and gay at all times.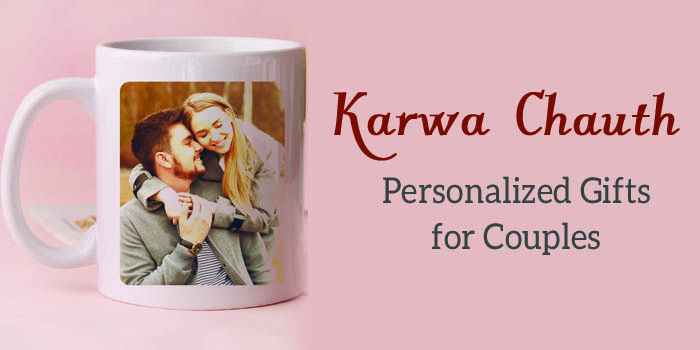 Personalized gifts are popular gifts exchanged by couples on their special occasions. Embellished with an adorable picture of the couple, these gifts make the best choice to celebrate any wonderful occasion. Karwa Chauth personalized gifts will help you convey the unsaid emotions of your heart delightfully to your partner bringing both of you closer than ever. Below are some of the popular and eye-catchy collections of personalized gifts from which you can choose the most appropriate one.
1. Personalized Love Cushion
Love is a warm and splendid feeling which makes a person calm, poised, and stable in life. This Karwa Chauth, express this feeling to your spouse or partner with soft and mushy personalized love cushion designed with your picture-perfect couple photograph and a heartfelt message.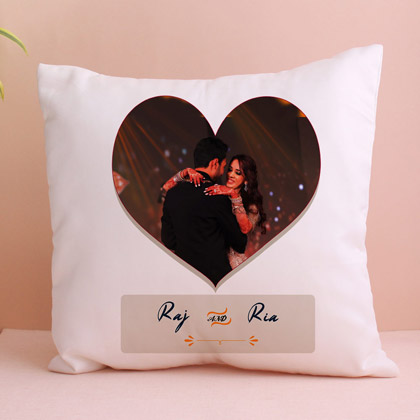 2. Photo Couple Mugs
Sipping the morning tea or coffee together with some exciting and light gupshups is what every couple enjoys and cherishes. Getting cute and adorable couple photo mugs for Karwa Chauth is an amazing idea to surprise your wife or husband. These will certainly elevate the excitement and happiness to sip the morning beverage.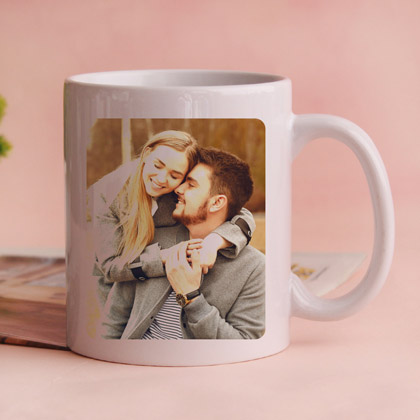 3. Personalized Wooden Plaques
Just like the strong bond of marriage, wood epitomizes strength and a long life. Personalized wooden plaques have become popular gift items to gift couples on the occasions of anniversaries. You can pick these gifts for the festive occasion of Karwa Chauth to express your love and care to your spouse or fiancé. Get your names printed on it or get a romantic message engraved on it.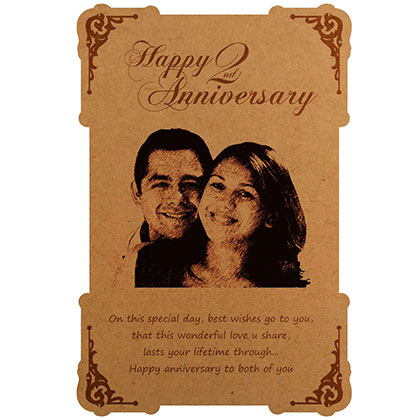 4. Photo Frames
Get a wonderful photo frame designed with the most memorable and adorable pictures of both of you. Or, make a timeline of your incredible relationship from the beginning till now and cherish the amazing times spent in each other's company.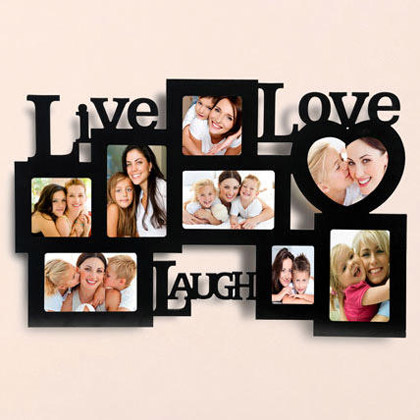 5. Personalized Canvas
Personalized photo canvas is just amazing as Karwa Chauth gifts as the occasion epitomizes the celebration of the blissful marital bond. They are not just wonderful home décor gifts but demonstrated your love and affection for your spouse or partner in a magnificent way. A perfect way to cherish your beautiful memories every day!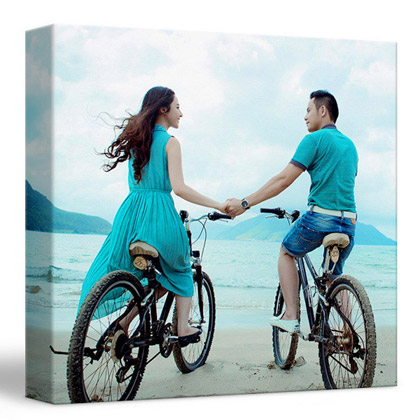 6. Customized Table Tops
Photo table tops are awesome personalized gifts that are compact and showcase your immense love and admiration to your partner in a loud manner. They are cute and look extremely to be kept on work stations or little cabinets in the house.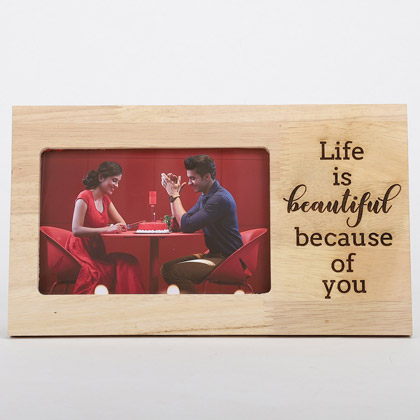 7. Personalized Crystal Gifts
Crystals are considered auspicious to gift someone dear to us. With a wonderful variety of crystal gifts available nowadays, you can certainly go for the personalized ones to gift your husband or wife on the occasion of Karwa Chauth. A crystal engraved photo frames or a LED crystal lamp is a fantastic gift idea to go for.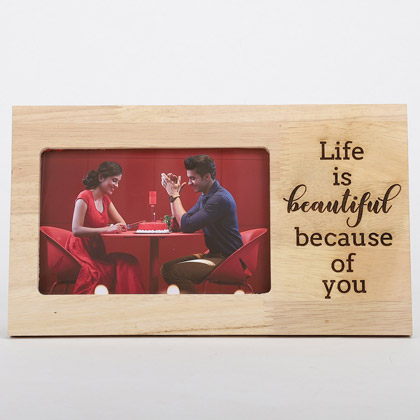 The Final Note
Feeling intrigued find these personalized gifts here for Karwa Chauth. Giving the same Karwa Chauth gifts every time must have made you feel bored. Grab these exciting gifts this time and make your sweet and caring partner feel spellbound and elated with your romantic and affectionate surprise. Explore this range of gifts on Giftalove.com and make Karwa Chauth 2021 a scintillating affair for your handsome hubby or darling wife.
Sakshi Ecavade is our in-house content developer having a good understanding about the gifting industry. She creates quality content surrounding flowers, chocolates, plants, cakes, and other products which makes excellent gifts for the people. Accurate and authentic information is what she tries to deliver through her blogs.