Cakes are arguably one of the best and most amazing inventions of humans for humans to eat. From time immemorial, there are wide varieties of this delectable dessert that is serving humankind and in gingering every occasion and making every small moment of life worth celebrating. From the range of flavors to the look and feel of the cake, there are numerous obvious reasons that cake is much more deserving of its own little holiday and a day that is boundlessly dedicated to munch on them.
National Cake Day 2019; a day solely dedicated to cakes is knocking the door. But, before diving deep into the celebration, let's know some facts about the origin of this amazingly remarkable day in history.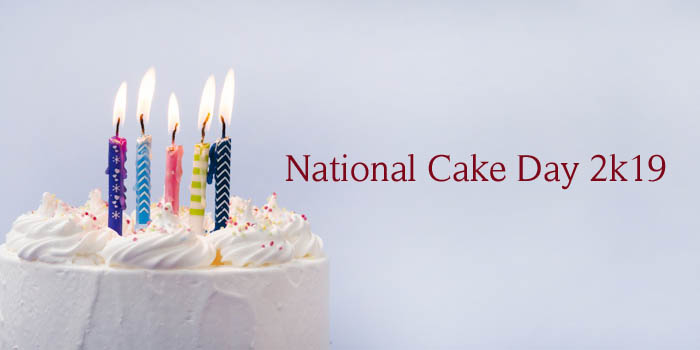 History of National Cake Day
Cakes are the part of western culture from time immemorial and are now happily welcomed in India and all over the world to fuse the special days with more happiness. From being only a fun task, they have taken over sweets and every sort of dessert with its soft and creamy texture. The history of National Cake Day is vast in which the very first question that strikes the mind is when is National Cake Day celebrated? If you are also a chocolate lover, then you don't need to wait more as it is on 26th November, Tuesday. So, be ready to gorge on the yummiest cake for which you were craving for a long time.
Cakes were very first thought to be originated in Greece and Egypt. At that time also, they were the most recognized desserts that were consumed at the end of the meal combining with nuts and honey. Then after, in later years, Romans also created their own version of cakes that were creamier and richer. However, this amazing dessert type is earlier reserved for God offerings as a sign of reverence and respect. But now, when you crave cake, then that is the moment to surprise taste buds with something creamy, buttery, and of course delicious without any boundation of festivals, occasions, etc.
How to Celebrate National Cake Day?
The most amazing and the perfect way to celebrate this amazing holiday of the most popular and recognized dessert is to throw invitations to friends and family and welcome each and every cake lover to the cake binge. Just grab some deliciously amazing cakes fused with the trendy and not so common flavors and gear up your party with delicacies that will be remembered by the taste buds for a long time.
Or another way to make this day more special and worth remembering is to make a delicious cake on your own. Grab the apparels and take the pans out and drip the cake batter fused with the amazing and delicious ingredients with your immense love for cakes and hey! You are done!
So, be it about the different flavors of cakes or about the way you have prepared them, every bite of a creamy, fluffy, and flavorful cake has its own charm that will gear up the National Cake Day more amazingly.
Top 5 Cakes to Gorge on this Special Occasion…
Cakes have always been that inevitable part of every occasion and celebration without which the party is incomplete. On this day when a cake is enjoying its own holiday, it is not fair to spend the day without a big fat bite of your favorite cake. If you are confused between the huge drooling varieties of cakes which one to go with, then here are some of the best and the trendy cake flavors perfect to zing-up the celebration. So, check out the list and make this National Cake Day an unforgettable one.
Chocolate Cake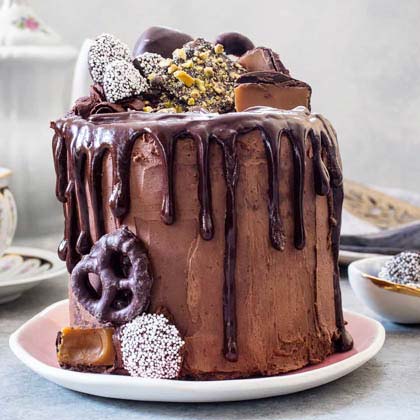 A cake dripping with molten chocolate and the layers are fused with the choco chips and the freshly whipped flavored cream that amazingly complements the chocolate flavor is the perfect option to hands-on for celebrating National Cake Day.
Red Velvet Cake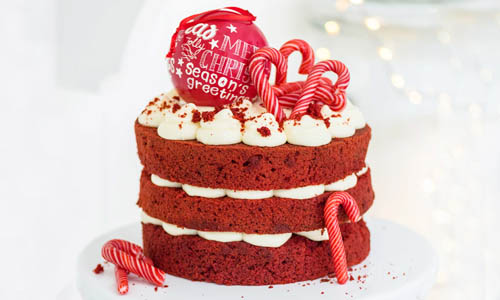 This amazing looking cake is the world-class chocolate flavored sponge cake that is adorned with a gorgeous reddish color, typically layered with cheese cream and cream icing giving this variety of cake an appealing look is the one that will surely take your Cake Day celebration to another level.
Vanilla Cake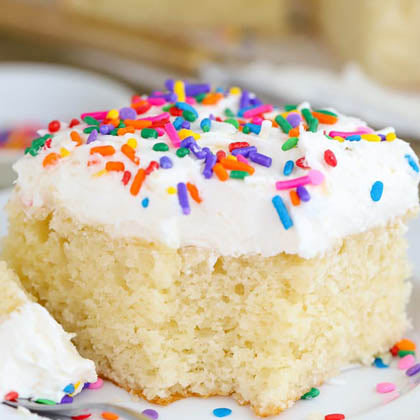 With the outstanding and everyone's favorite vanilla flavor adorned with freshly whipped vanilla buttercream and amazingly soft crumb, there is no better option other than a freshly bakes a vanilla cake to celebrate this amazing holiday of cakes, the dessert king.
Lemon Cake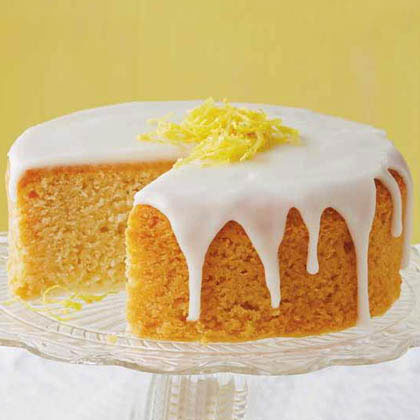 A zingy and tangy lemon cake is the one that is fused with the delicious and unique flavor of lemon paired with butter creamy layers of soft and fresh cream and a tint of lemon juice and zest, is the one that will be a treat to the taste buds on this special occasion.
Cheesecake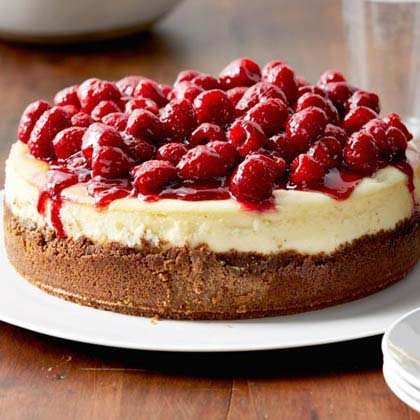 Cheesecake is basically a layered cake whose layers are fused with the mixture of flavored creams of lemon, pumpkin, and vanilla and of course has the amazing tint of cheese and cream cheese as well that makes this cake one of the most popular and most suitable cake to pair the Cake Day celebration with.
10+ Amazing Quotes for National Cake Day…
"Happiness is like a cake: have too much of it and you get sick of it." – Karl Pilkington
"Love is when you have a really amazing piece of cake, and it's the very last piece, but you let him have it." – E. Lockhart
"Where there is cake, there is hope. And there is always cake." – Dean Koontz
"A party without cake is really just a meeting." – Julia Child
"Every moment of happiness and celebration ends with something sweet and CAKES are the best way to celebrate happiness."
"If I was made of cake I'd eat myself before somebody else could." – Emma Donoghue
"Life is too short to say NO to CAKE!"
"I've always told my children that life is like a layer cake. You get to put one layer on top of the other, and whether you frost it or not is up to you." – Ann Richards
"I drink diet coke so I can eat regular cake." – Gabriel Iglesias
"Cake is the answer no matter what the question is."
"Calories in a birthday cake are never counted!"
"If the eating cake is wrong, I don't want to be right." – Lorelai Gilmore
"Let's face it, a nice creamy chocolate cake does a lot for a lot of people; it does for me." — Audrey Hepburn
"Take the broken pieces of your life; bake a master cake out of it. Don't stand still like a lake; keep flowing like a stream!" – Sraelmore Ayivor
"Life is a cake and love is the icing on top of it. Without love, it becomes difficult to swallow life." – Mehek Bassi
Sakshi Ecavade is our in-house content developer having a good understanding about the gifting industry. She creates quality content surrounding flowers, chocolates, plants, cakes, and other products which makes excellent gifts for the people. Accurate and authentic information is what she tries to deliver through her blogs.