Love is not just a word, but it's the purest and powerful feeling. Love is described in thousands of words, but when words become meaningless, the kiss speaks the language of the heart. When you crave their touch and their attention, then a sweet peck can fill the void in your heart. That feeling of togetherness and passion can only be achieved by kissing the right person. To celebrate this powerful feeling evoked by the touch of someone's lips, Valentine's Week has a special day dedicated to it, known as Kiss Day. Kiss Day falls on the 13th of February, a day before the big day of love, Valentine's Day. Lovers celebrate this day by kissing their beloved, and they exchange sweet Kiss Day Gifts to mark this holiday.
To help you find the right gift and tight kind of kiss for your loved one, we have prepared this kiss day guide for you. So buckle up your seat belt, and let's start the journey of kiss day.
Kiss Day Gift Guide
1. Kissing décor or soft toys
Are you trying to find a gift that will be a permanent reminder of the kiss day? If your answer is yes, then we have the best idea for you. You can get kissing teddy bears or kissing swans or even some show-pieces that are designed explicitly for Kiss Day. These adorable gifts will surely make your other half blush, and their eyes will shine bright with happiness.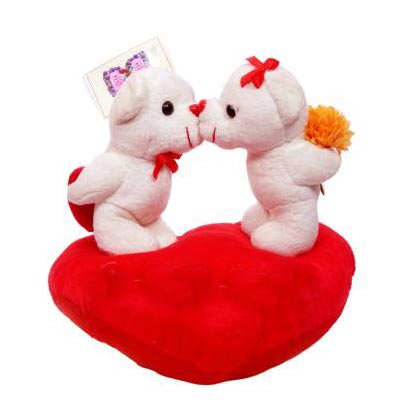 2. Chocolates
You reap what you sow is an old idiom; it means the things you give will come back to you through the way of karma. This phrase is accurate here as well. If you give some sweet chocolates to your loved one, you will definitely get sweeter kisses in return, and as we always say that chocolates are the way to a girl's heart.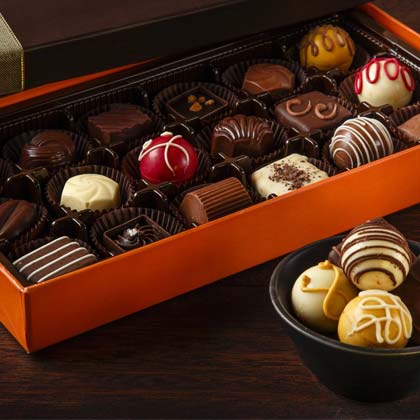 3. Flowers
The delicate flowers are pro at winning hearts. Flowers are a multitasker; they work in your favor from birth to your last day. You want to propose, give them flowers, want to apologize, give them flowers, confused about Valentine's Day gift… give them Valentine Heart Shape Flowers. They always work wonders. So if you're trying to find something classic on this kiss day, then you can gift them with a bouquet.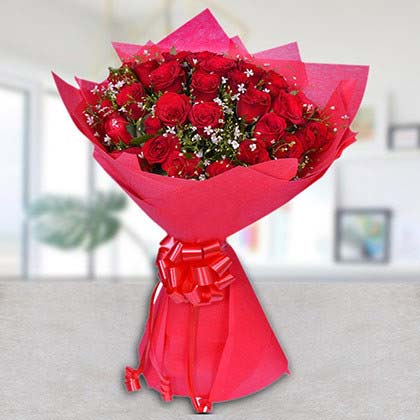 4. Personalized Gifts
With each passing year, our gifts are becoming more and more mechanical; it's like we don't give enough thought to our gifts. So, let's right the wrongs we did in the past few Valentine's weeks and gift them some personalized gifts for Kiss Day. You will buy gift on Kiss Day, so why not choose something that will resemble your love for them?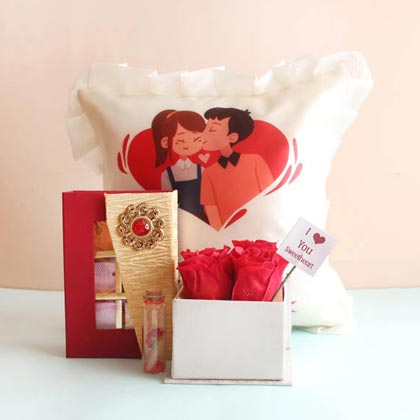 5. Combos
If your lover is never satisfied by less or if your lover is a picky person, then you should not risk upsetting them on this special day. We have the best Kiss Day Gift idea for you. You can gift them some combos. The best parts about combos are that you can combine pretty gift and useful gift in a hamper. Add as many or as little you want in your combo and present it with a sweet kiss.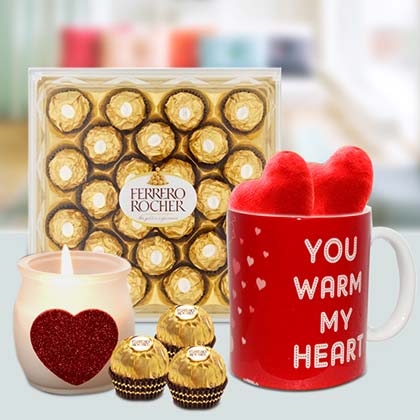 Kissing Tips and Tricks for Kiss Day 2021
The most important part of Kiss Day is Kissing, and not all of us are Casanova or femme fatale. Kissing might seem like a simple and easy task, but there is the involvement of lots of techniques in kissing, and when you're new to this whole relationship thing, your nerves could get the best of you. If you are planning a Valentine Gifts for Husband, then includes some kissing in the gift, and it will turn out the best present ever for him. And to help in the kissing department and make your kiss day more spectacular, we are here with our kissing guide for Kiss Day.
1. Be prepared.
You know that it's Kiss Day; you know that you have special plans for today, so; it's your responsibility to be prepared. Make sure you didn't have garlic or onion before kissing, keep mints handy and take the help of lip balm so that your lips are soft and healthy.
2. The Right Time and Right Place.
Let's be honest that we aren't living in any western country where no one cares about public display of affection. Here people will go crazy if two people kiss each other in any public place so, make sure you have a safe place and selected an appropriate time to Kiss them.
3. Consent.
CONSENT is the most essential part of any intimate activity. Ask them their consent and make sure that they have answered you in clear words. You can't take their body language or their silence as acceptance. You might think that consent is a mood-killer, but you know what else is a mood-killer, a lawsuit.
4. Set the pace…
There are no rules and regulations for kissing; the most important part of kissing your beloved is that you both should be comfortable and happy. You should set your own pace while kissing; you could go for a slow french-kiss, maybe a simple smooth or even cheek kiss would feel romantic if done with the right feelings.
5. Keep it simple silly!
Now the most important part is not to overthink. For those few minutes of kissing, just let your heart take over your brain and let your body run on auto-pilot. Kissing is never mechanical; it comes naturally if you kiss the love of your life.
Conclusion:
There is no right way or wrong way of kissing; as long as both the kissers are comfortable and enjoying each other, your Kiss Day is successful. To make your Kiss Day more than successful full to make it extraordinary for your partner, you can gift them any of the above-written gifts. The gift will work as a wingman, and it will melt the heart of your sweetheart. If you are searching for a store or website that does Online Gift Delivery on Valentine's Day, then we have a great suggestion for you. You should visit Giftalove.com as they have the best presents at affordable prices and deliver those presents to the buyer's house.

Sakshi Ecavade is our in-house content developer having a good understanding about the gifting industry. She creates quality content surrounding flowers, chocolates, plants, cakes, and other products which makes excellent gifts for the people. Accurate and authentic information is what she tries to deliver through her blogs.