"Everybody loves roses: they are the symbol of virtually everywhere, from England to North Dakota. They are an international icon for innocence, and beauty, and rugby; the knee-jerk favorite of politicians, poets, and other enemies of civilization." – Charlotte Mendelson
Undoubtedly, roses are unanimously appreciated flowers across the globe. The simplicity with which they communicate human emotions through their floriography is exceptional and worth applause. The adulation of roses worldwide has made this flower an international figure, so much so that special festivals, shows, and exhibitions are organized across the world throughout the year for the flower admirers to let them relish the beauty of these ravishing gifts of nature. Exhibiting almost every variety of roses, these events are a chance to know more about roses and celebrate their amazing presence in our lives.
Have a look at the popular Rose festivals and events to be held in 2020 worldwide –
1. Rose Festival in Chandigarh, India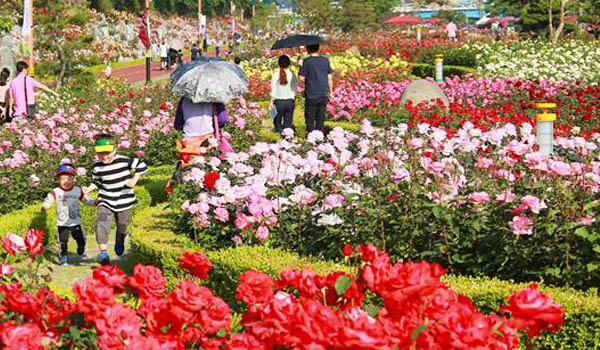 Rose Festival is one of the major events held in the city of Chandigarh. Held in the Zakir Hussain Rose Garden, a famous botanical garden where wonderful varieties of roses are grown and nurtured. Sprawling over 30 acres of land, this rose garden has 50,000 rose-bushes of 1600 numerous species of roses. Every year, a magnificent rose festival is held in this garden for the exhibition of the roses which are in full bloom stage.
Date of Festival: 28th February to 1st March 2020
Timings: 10:00 AM to 8:00 PM
Address: Rose Garden, Jan Marg, 16B, Sector 16, Chandigarh – 160016
Click here for more details -> Basic Info Of The Rose Garden In Chandigarh
2. Spring Rose Show, Portland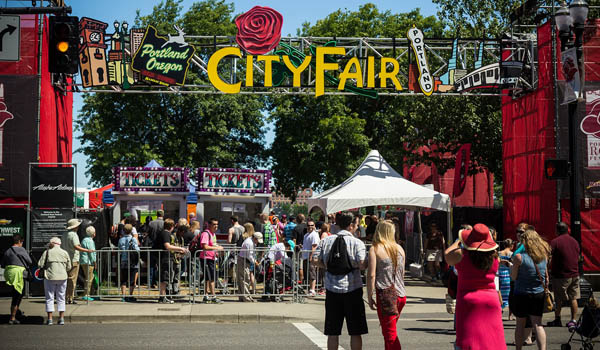 Hosted by the Lloyd Centre every year, Spring Rose Show is the massive rose show held for a long duration. The attractive beauty and fragrances of this annual flower show are the result of the 5000+ roses blooming. Rose cultivators from the Pacific Northwest participate in this show and around 6,000 observers from all over the country are expected to visit the Spring Rose Show. Glistening trophies are awarded to the participants who grow the most beautiful roses.
Date of Festival: June 6 –7 2020
Timings: June 6: 1:00 p.m. – 9:00 p.m.
June 7: 10:00 a.m. – 5:00 p.m.
Address: Lloyd Center in Portland, Oregon
3. Festival of the Roses in Morocco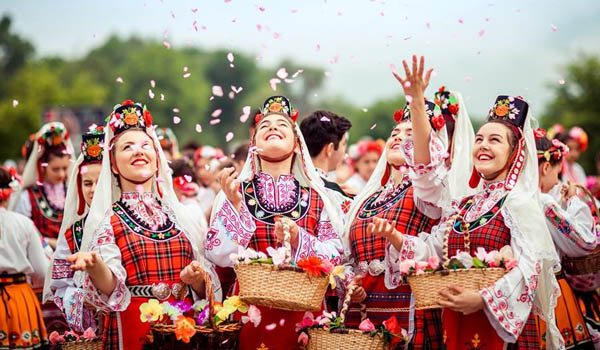 Celebrated in the small town of Kelaat M'gouna in the Dades Valley (also called the "Valley of Roses") in Morocco in the month of May or June, the "Festival of Roses" celebrated the harvest season of roses. The town is famous for products exclusively made with roses as the main ingredient such as creams, oils, medicines, perfumes, and even jams. This 3-day rose festival is all about the fun, music, and vibrant colors of roses all around.
Date of Festival: May – June 2020
Timings: 9:30 AM – 4:00 PM
Address: El Kelaâ M'Gouna in Dadés Valley
4. Bloemfontein Rose Festival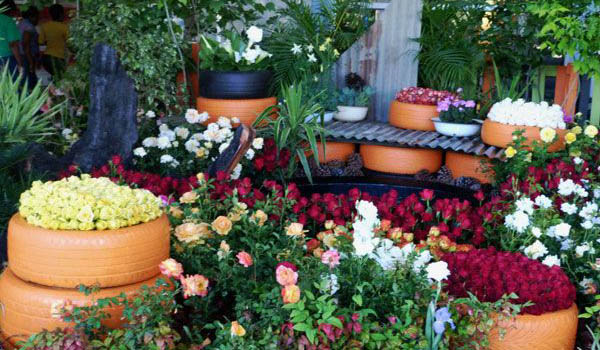 Bloemfontein, meaning "fountain of flowers" is a popular city in South Africa also known as the "City of Roses" due to the presence of roses in abundance throughout the city. This is the reason why the Bloemfontein Rose Festival is held every year in this city. The festival urges rose admirers from all over South Africa and worldwide to participate and experience this magnificent and appealing manifestation of roses.
Date of Festival: 16-18 October 2020
Timings: Not mentioned
Address: Loch Logan Waterfront, Henry St, Willows, Bloemfontein, 9301, Motheo Region, Free State, South Africa
5. Bulgaria Rose Festival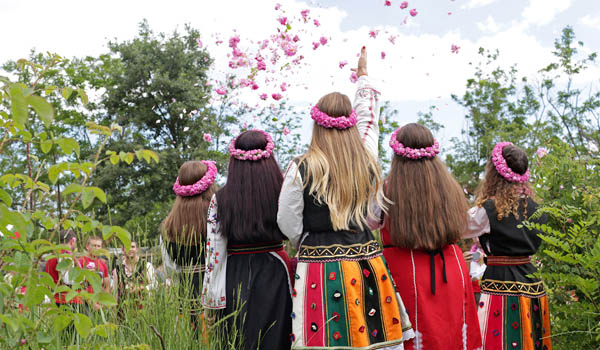 Bulgaria – the country with various legends associated with gods and heroes is also famous for its rose oil. This rose festival gives an opportunity to the tourists to visit the Rose Valley, enjoy the smell of the rose oil perfume, take a tour of the traditional rose distillery, and know more about the Thracian civilization and the eternal Bulgarian tales. And visit Sofia, the Bulgarian capital, and also one of the most ancient cities in Europe, Plovdiv.
Date of Festival: 4th June – 8th June 2020
Timings: Not mentioned
Route of the touring festival: Sofia- Kazanlak- Stara Zagora – Plovdiv – Sofia
6. Atlanta Rose Show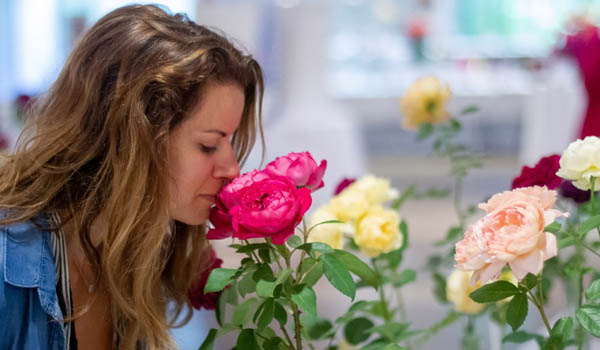 Organized by the Greater Atlanta Rose Society, this annual rose show features roses of all varieties and colors. While enjoying the Atlanta Rose Show, do visit the Rose Garden, which is in full bloom!
Date of Festival: May 9 – 10, 2020
Timings: 9:00 AM – 5:00 PM
Address: Atlanta Botanical Garden, Day Hall
The Ending Note
Reading through these special events dedicated to the most eternal and a loved flower, ROSES, there is a sense of excitement that gushes through the mind. The captivating spectacles of the rose gardens and shows fill our hearts and minds with happiness and enthusiasm. Enjoy the mesmerizing beauty of these flowers by visiting these wonderful events and witnessing their splendour!!!

Sakshi Ecavade is our in-house content developer having a good understanding about the gifting industry. She creates quality content surrounding flowers, chocolates, plants, cakes, and other products which makes excellent gifts for the people. Accurate and authentic information is what she tries to deliver through her blogs.