Life is literally better when there is something to sprinkle on the top, just like cakes topped with fresh fruits and freshly whipped cream. In the era of online dating apps, the concept of love, at first sight, seems to be faded, but when you see a big drooling slice of cake, this is what we call "Love at first bite," and this concept will never lose its charm. So, if your OCD, i.e., Obsessive Cake Disorder, is also getting out of control, this is high time to redeem your dose of delicious and tasty cakes, even without any occasion. And, to satisfy your sweet tooth, cake delivery in India has become so easy and effortless. Now, you have to choose which cake you are craving, and the dedicated online stores will treat you to the best and fresh cake at your doorsteps.
As far as the history of cakes is concerned, it dates back more than 4000 years now. For so many years, cakes have evolved in almost every term, from taste to shape to size and whatnot. But, one thing that is still the same is its meaning, i.e.," Sweetest Slice of Unspeakably Delicious Paradise!" Now, you can find various types of cakes in every country. Do you know, New York Cheesecake is the USA's signature, and Mille-Feuille is Italy's special delicacy? This is what we call the cake's magic!!
For all these years, cakes have been multiplying the laughter and dividing the sorrows. Birthday, anniversaries, Valentine's Day, Christmas, Housewarming, wedding, and whatnot; a delicious cake will always be the answer to spread happiness in every festivity and merriment. So, next time, when you struggle to make an anniversary special, simply order anniversary cake online and let the flavorful cake do the magic!
But, the problem is that chocolate cake has become so common nowadays that the same cake is seen at every party. And if we talk about some new cakes, vanilla cake and butterscotch cake is nothing special. For these reasons, one has to leave the cake and look for another good sweet dish whenever it comes to making any regular day a special one. But no more, because we have brought you something very different and new so that your problem can be solved effortlessly. After much research and hard work, we have prepared this list, which contains the rarest and the best complimentary cakes in the world that are perfect to doll up every celebration.
So, without any further ado, let us get started:
Table of Content
Fusion Cakes: For the Experimental Souls
Undoubtedly regular chocolate cakes and red-velvet cakes have no match when it comes to divine taste. But, it is also true that every second party has these cakes to serve the guests. This creates a problem for all those experimental soles who wish to try something new and more flavorful every time. That is why; we have tried our level best to find the perfect solution, and here we are!!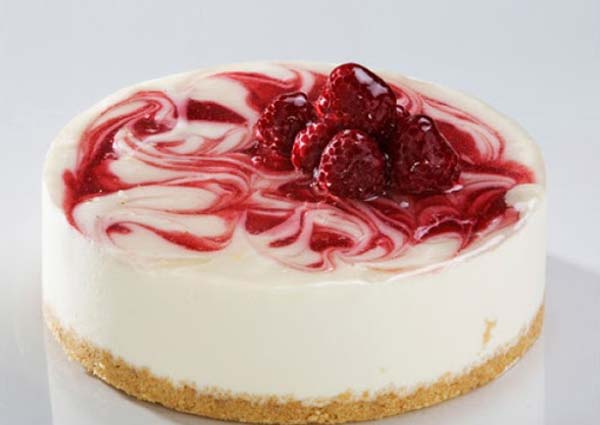 We have this divine or a bit weird range of moreish cakes that you haven't ever tried. These cakes are not the regular ones, but the fusion of two different tastiest delicacies. Without blabbering much, let us have a look at the varieties:
Vanilla Frosting blended with Gulab Jamun.
All the Gulab Jamun lovers in the house, this one is for you. A fusion of vanilla ice cream with Gulab Jamun tastes supremely amazing and delicious.
Kaju Katli with Chocolate
The combination of mild Kaju Katli taste with the heavenly taste of chocolate is what experiment and fusion are all about.
Vanilla Pan Malai Cake
These three awesome ingredients, when blended, create magic. A cake with all: the freshness of pan, Indian take of Malai, and nostalgic vanilla cream. The result is outstanding.
Vanilla blended with Pista Rasmalai
A toothsome cake is prepared when the creamy vanilla frosting is blended with the goodness of pasta and ras malai.
Kaju Katli and Pineapple fusion
Kaju Katli & pineapple combination might sound bizarre, but, in reality, every bite of it is flavorful.
Gulab Jamun CheeseCake
This cake fusion has become very famous, and people love to enjoy the amazing taste of Gulab Jamun and cheesecake blend.
Thandai Mousse Cake
When the thandai syrup is whipped with fresh cream, an irresistible cake fusion is prepared.
Kesar Badam Cupcakes
When your parents who don't like cakes but prefer milkshake learn about this rich and healthy cake fusion, they will surely go gaga over it.
Mango Cheesecake fusion with Bhapa Doi
Bhapa Doi blended with the awesome taste of mango and the texture of cheesecake; a perfect summer dessert is born.
Dry Cakes: For the Health Conscious Persons
"To keep the body in good health is a duty, otherwise we shall not be able to keep our mind strong and clear." – Gautama Buddha.
Being health conscious is the new trend, but this does not mean you cannot have cakes. If your strict diet stops you from having a big fat slice of cake, say hold on to your diet as we have here the best ever solution to your problem. Yes, you heard it right! You can have cakes without cheating on our diet with healthy Dry Cakes.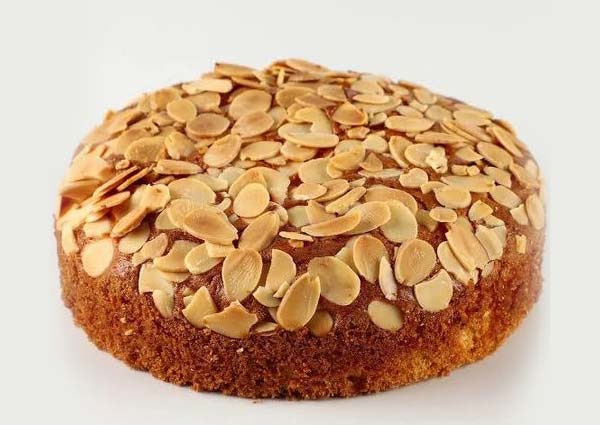 Here, we have listed some of the best and the healthiest Dry Cakes that are just as delicious as your want your cakes to be. So, let us have a look:
Basil Dry Cake
Talking about health and wellness, how can we forget Basil? It is one of the oldest known herbs having many health benefits. A basil dry cake will be a new boon to flawless skin and smooth body functioning.
Sugar-Free Chocolate Dry Cake
Want your chocolate cake with zero calories? Just ditch sugar and add artificial sweetener or honey to it. The cake will become healthier and delicious than before.
Gluten-Free Walnut Dry Cake
Your gluten-free cake can be made more delicious and healthier if you add a few walnuts to it.
Multigrain Fiber Dry Cake
You can have all the goodness of nutrients and fiber in one cake slice with this multigrain dry cake.
Gluten-Free Chocolate Dry Cake
Have you decided to gluten-free? Worry not, as you can still have your favorite chocolate cake. This dry cake is one of the healthiest chocolate cakes you have ever had.
Victoria Cake
Wish to gorge on Queen Victoria's favorite cake? If yes, then this British-styled spongy Victoria cake is here for you.
Plum Cake
Plum cake is one of the elixir options for every health-conscious person. Loaded with dry fruits and fresh fruits is a quintessential Christmas cake and perfect for winter cravings as well.
Tutti Frutti Chocolate Dry Cake
Are you searching for a healthy yet tasty cake for your dear munchkins? This tutti frutti cake blended with the divine chocolate taste is what you need.
Gingerbread Cake
A soft and moist gingerbread cake is one of the best birthday cakes prepared with ginger, clove buds, nutmeg, cinnamon, and jaggery.
Carrot Cake
Sugar, eggs, flour, oil, and lots and lots of carrots are used to make this healthiest version of happiness.
Butter Cake
This "melt-in-mouth" delicacy is prepared by using a good amount of butter and topped with dusted sugar powder.
Pound Cake
This cake is known as the "pound of happiness" because only a pound full of ingredients is used for its preparation.
Sponge Cake
This particular cake is fun to eat and soft to feel. Lots and lots of eggs are used to give it a light and airy texture, perfect as an evening snack and midnight carves.
Genoise Dry Cake
Landed directly from the aisles of Italy, a genoise cake is also a famous French cuisine. This delicious layered cake is prepared with sugar, eggs, and gibbons.
Biscuit Dry Cake
You need biscuit powder, sugar, milk, and ENO, and your healthiest and the yummiest cake is all set to go in your tummy.
Marble Dry Cake
Marble cake not only looks beautiful but tastes heavenly delicious. Prepared with unsalted butter and have alternate layers of chocolate and vanilla, the cake is a delight to the eyes.
Mawa Cake
This is from the aisles of the Indian traditional dry cakes prepared with solidified milk to give it a flavorful taste.
Dundee Dry Cake
This flavorful cake is the traditional Scottish fruit dry cake prepared with currants, almonds, and sultanas to give it a sponge cake-like texture.
Whole Wheat Dry Cake
Whole wheat flour is used to make anything healthy, and the same goes for dry cakes. You can prepare your cake with whole wheat flour and for sweetness, use jaggery. You're healthiest, and the tastiest cake is ready!
Wedding Cakes: Make Wedding Ceremony Beautiful
Taking vows to stand by your love for a lifetime is what holds the wedding ceremony in its true essence. But, do you know what actually makes the wedding beautiful and a memorable affair? Well, it is the wedding cake. You think deciding on a birthday cake or anniversary cake is difficult. But, do you have any idea how stressful it is to choose the best cake for your wedding ceremony as it is once in a lifetime moment?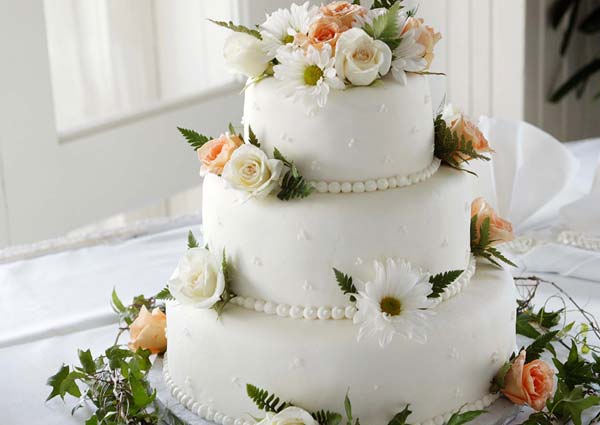 Well, to ease the job, we have listed here some outstanding, rare, unique, and gorgeous wedding cakes just for you:
Floral Cakes
Undoubtedly, you can find nothing as beautiful and timeless as gorgeous flowers. Sunflowers, roses, carnations, peonies, lilies, and orchids – every flower contribute equally to make the gorgeous wedding cake decoration.
Lace Cakes
We bet you have not ever thought of putting lace on the cake. But, take our word that laces look supremely amazing and stunning to transform a regular cake into a wedding one.
Metallic Cakes
The shimmering finish on a cake oozes an equal dose of glamour and sophistication to your wedding cake. Golden, silvery, bronze, or platinum; choose your tint as per your will as it is your wedding, of course.
Painted Theme Cakes
Paint theme wedding cakes are no less than gorgeous, and eye-catching wallpapers cascaded you're your delicious cakes. You can choose your paint theme as per your will to doll up your wedding cake.
Geometric Cakes
Not everyone is into traditional designs as they shied away from such shapes and themes. For them, the best way is to switch to geometric wedding cakes.
Ruffled Cakes
Ruffled cake in your wedding ceremony will look supremely really pretty and elegant. The cake texture is creamy, light, and airy.
Ombre Cakes
The artful way of dolling up your wedding cake is giving it an ombre effect. Just pick up your favorite color shade, and you are ready to go.
Gold Leaf Cakes
Are you in love with the regal theme effects? So, to give your wedding ceremony a royal effect, a gold leaf cake will do the perfect job.
Novelty Cakes
If you are not into so much traditional wedding cakes, the concept of novelty cake is perfect for you.
Cakes with Edible Pressed Flowers
Apart from flowery theme cakes, there is one more option in the form of edible flowers blended with the delightful taste of wedding cakes.
Pearl Cakes
Wish to make your wedding ceremony more like a fairy tale wrapped into reality? This pearl-themed wedding cake is the best way to do it.
Floating Layer Cakes
A wedding cake decorated with floating layers will create the prettiest fantasy-like wedding charm with minimum effort.
Wedding Vow Cakes
A cake dolled up with the wedding vows will make your wedding more romantic and a day to remember for a lifetime.
Swing Cakes
Swinging cakes or chandelier cakes have become the charm of Indian wedding ceremonies. The presence of these big and huge creamy cakes takes the celebration to a whole new level.
Hanging Upside Down Cakes
Hanging cakes in the wedding ceremony is another trending wedding cake option to enhance the party level and catch every eye in the party.
Winter Cakes: Gorge on Winter Aptest Delicacies
If you have nothing too surprising in your life, it becomes dull and mundane. The same goes for the lazy winter season. The winter bubble will become big and lazier if you have nothing to entertain you. But, with cakes, the situation is not the same. If you have a delicious cake in your oven waiting for you, you will become active to serve the cake to your family and eat it together. So, basically, long story short, we have this list of delicious winter cakes for you to gulp.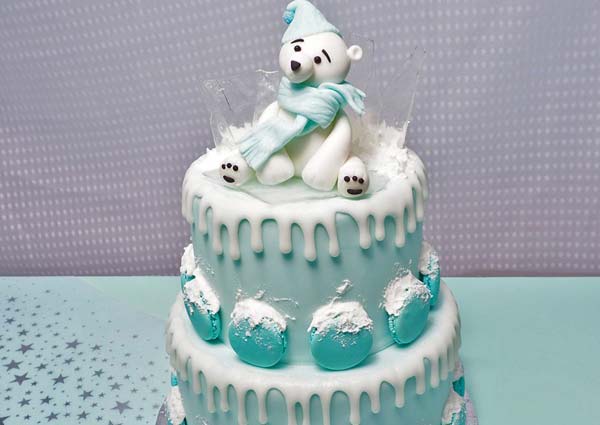 Quickly have a look as we are raising the curtain:
Choco Lava Cake
Chocolate is the soothing healing treatment to cure winter laziness. With heavenly delicious choco lava cakes, let us dive ourselves into the gigantic pool filled with molten chocolate.
Chocolate brownies
Another tempting chocolate cake variety perfect to gorge on this winter season is chocolate brownies.
Rainbow Cake
A rainbow cake is a multi-layered cake loaded with surprising flavors and cream frostings perfect for chilled winter days.
Red Velvet cake
Deep red and smooth cake is what you need to buck you up in the lazy winter evenings. So, just throw a red velvet cake in the oven and serve your love with awesome taste.
Rum cake
Winter nights and rum come hand in hand. What if you Cannot drink rum at your home? A rum cake will keep you warm.
Mug cake
Mug cake is the need of every lazy person in the winter season. Just put your favorite chocolate or biscuit in the cup and pour some milk over it, and throw the cup in the oven. Your delicious cake will be there in no time.
Summer Cakes: Beat the Summer Heat with Delightful Cakes
A cake is one such dessert that can be enjoyed in almost all the seasons by everyone and on every occasion. But, when the temperature becomes soaring high, your tummy starts demanding something chilled but full of flavors. Cakes can handle this situation like a pro as we have this list of cakes perfect to beat the summer heat.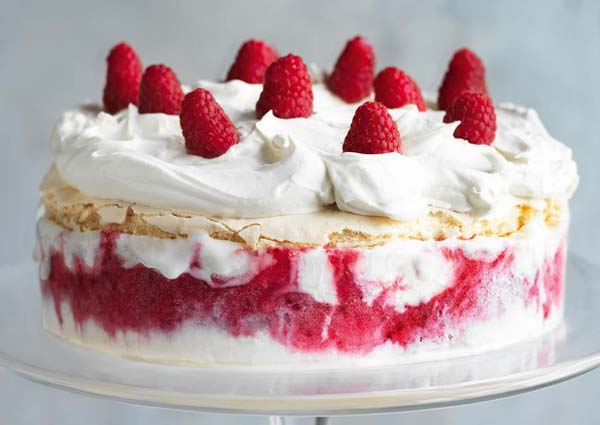 Have a look at the list and serve your favorite cake chilled to enjoy the perfect summer evening:
Strawberry Cake
Strawberry is not only a healthy and nutritious fruit but is one of the best flavors as well. Strawberry is used to make the best ice creams, and hence, a cake loaded with the goodness of strawberries is the best way to enjoy summer days.
Coconut Cake
The summer season is all about chilling by the poolside and enjoying refreshing coconut water. Not everyone is so lucky to enjoy summer at the poolside, but having a light textured and healthy coconut cake is what everyone can do.
Lemon Layer Cake
There could be no better way to enjoy your evening than having a tangy and unique lemon cake.
Strawberry Rhubarb Cheesecake
Cheesecakes and evening tea go hand in hand, which is why; we have included this pinky delight in our favorite summer cakes.
Pimm's Cake
Pimm's cake is one of the most preferred and popular summer season desserts. Strawberries and lemons with cucumber extract are used to make this divine cake.
Quirky yet Trendy Cakes: Best way to Doll Up Every Occasion
Are you all excited to see so many cake options already? Well, hold on to your seats as the cake categories aforementioned are separated based on seasons, occasion, and genre. But, the category we are going to talk about is basically for all the die-heart cake lovers. We have this "Bus Yun Hi" type of mood when it comes to having cakes.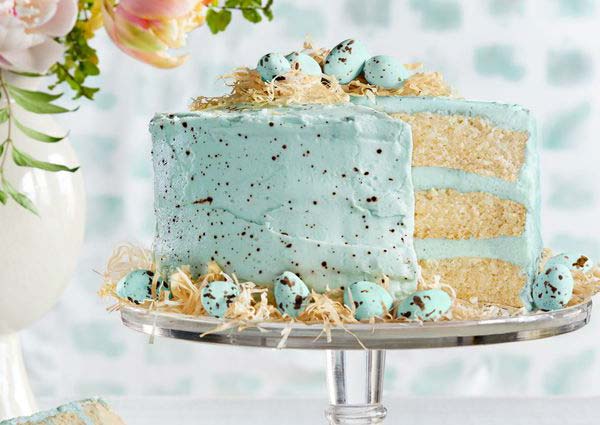 So, we have this whole full-fledged list of unique and quirky cake flavors and designs that you surely cannot afford to miss. Let us quickly have a look:
Fault Line Cakes
This is one of the cake varieties that keep giving and trending for sure. Dazzled with yummy buttercream, the cake decoration is to die for.
Naked Cakes
Naked cakes are the most beautiful and gorgeous cakes, perfect for enhancing the mood of the celebration.
Half-Wrapped Cakes
Half-wrapped cakes or popularly known as half cakes are undoubtedly a spin to the popular fault line cakes.
Gateaux
A cake loaded with many fresh fruits and topped with fresh creamy frosting is what you call Granny Gateaux, popular for its lovely taste and freshness.
Cupcakes
Cupcakes are absolutely everywhere nowadays as they are the cutest and the miniature version of big creamy cakes.
Macrons
Macrons topped with creamy frosting are one of the most popular and delicious cake alternatives.
Chiffon Cake
Chiffon cake is a type of sponge cake prepared with oil instead of butter that gives it the lightest and the airiest texture.
Upside Down Cake
This yummiest cake is prepared with delicious pineapples traditionally and, the toppings are at the base, and the base works as the top for this ultra-special cake.
Chocolate Cake
A cake rich in chocolate flavor is almost everyone's favorite from time immemorial.
Cheese Cake
The outstanding taste of cheesecakes cannot be defined in words. So, you have to have a piece of it to tell us you love it or you want to eat it for the rest of your life.
Hummingbird Cake
This classic cake variety is from the aisles of the Southern part, topped with fresh pineapples, banana, pecans, and warm spices to give it an amazing taste.
Chocolate Caramel
A heavenly blend of delicious chocolate cream with caramel will leave you bloated in love with this cake, for sure.
Vanilla Buttercream
For all the vanilla ice cream lovers, Vanilla Buttercream is going to be your other favorite cake for sure.
Chocolate Opera Cream Cake
Opera cake is one of the trendsetting anniversary or birthday cakes, known for its appetizing taste.
Blueberry Glaze Cake
There could be no better option other than a scrumptious blueberry glaze cake to make summer nights fun-filled.
Butterscotch Cake
Butterscotch cream with a hint of chocolate is what a butterscotch cake is all about.
Walnut Crumble Cheesecake
Cheesecakes and that too loaded with walnuts; the combination is to die for.
Coffee Cake
With all the coffeeholics in the house, the delectable coffee cake with a pleasing aroma and flavorful taste is only for you.
Pink Berry Fir Cake
A perfect blend of delicious berries and chocolates results in the heavenly delicious pink berry cake.
Devil's Food Cake
Chocolate in the form of cocoa powder makes this cake a "devilish" one. This airy and light-textured cake can be made yummiest with chocolate frosting or buttercream frosting.
Closing Thoughts
Cakes are undoubtedly ready-to-eat heavenly slice of happiness that holds an important place in every celebration and festivity. A party without a cake is not a party, just a meeting. And, to make every small moment a memorable one and every big event a perfect moment to relish for a lifetime, there could be no better option other than "Bring on the Cake!" Owing to this, we have prepared this list compiled of the rarest and the prettiest cakes ever. Cake means "Happiness Starts Here!"
And, to enhance your experience of having cakes, GiftaLove.com is all set and ready with its exclusive cake range loaded with a myriad of delicious and lip-smacking cake options. The drooling range available here on the website will make you fall in love with the creamiest and the sweetest dessert that will make you say, "If eating cake is wrong, then I don't want to be right!" Apart from drooling cakes, customers will also get the same-day cake delivery online facility to send the tastiest cakes to their dear ones worldwide effortlessly. So, what are you waiting for? Christmas! Order your favorite cake now!!

Sakshi Ecavade is our in-house content developer having a good understanding about the gifting industry. She creates quality content surrounding flowers, chocolates, plants, cakes, and other products which makes excellent gifts for the people. Accurate and authentic information is what she tries to deliver through her blogs.