A human mind is such that always looks out for unique ways to sneak out of the busy schedules and find happiness and solace in a new place to rejuvenate itself. Coming back to a home with the same interiors makes one feel bored and lack of energy and enthusiasm. Making the home interiors more lively and exciting is one way to make homecoming an interesting phenomenon for oneself. With the soaring popularity and demand of indoor plants among people to spruce up their homes and make them more full of life is a modern technique to style up the indoors. Inviting indoor flowering plants in a variety of tints and shades will infuse verve and brio in your homes making them more welcoming in every way.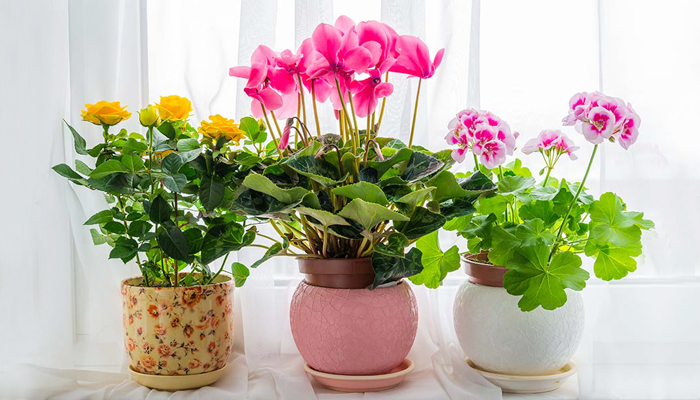 With the festive occasions approaching, it's time to revamp your home interiors the eco-friendly way by bringing these charming flowering plants in your homes.
1. Tropical Hibiscus Plant
Embellish your homes with these bright-colored red blossoms and make it more inviting for yourself and guests. Requiring medium sunlight and enough water to survive, the stunning red color and the dramatic aura of these flowers will impart a bold look to your interiors.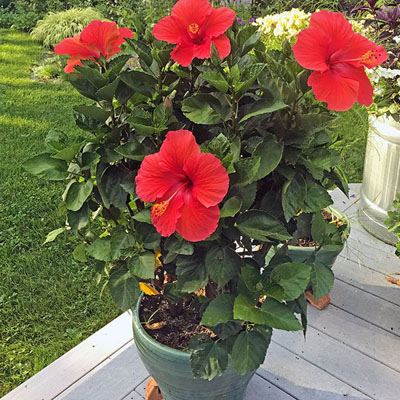 2. Adenium Desert Rose
If you are looking for dramatically alluring plants requiring less care for your home, then a Desert Rose plant is the best choice for you.The Desert Rose plant with its dazzling displays of blossoms in the hues of red, white, pink, and yellow are true show stoppers. The plant is an incredible and beautiful addition to the decks and patios in homes as a summer plant.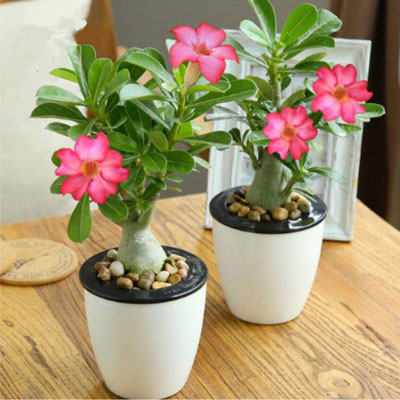 3. Pentas Plant
Pentas are casually referred to as the "Egyptian Star Flower" owing to the unique shape of the flower. The plant has small, pink star-shaped flowers in bold colors during summers. The range of the Penta flowers goes from white, red, lavender, or purple along with flowers displaying pink with red tints in the center.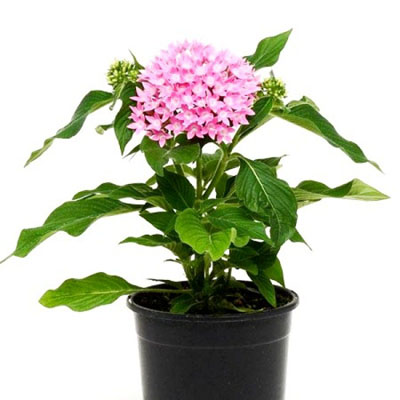 4. Geraniums
These are beautiful indoor plants having lobed-shaped blossoms that are cultivated for their mesmerizing fragrance in indoors and outdoors. They are annual plants that require moderate sunlight and water to sustain.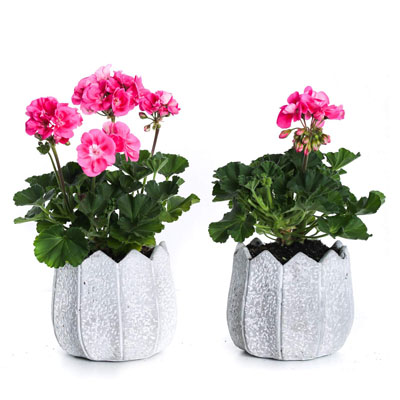 5. Anthurium Plant
Also known as the flamingo flower, Anthurium is an exotic indoor plant which bears flowers all throughout the year. The plant has air-purifying effects and help combat ammonia, formaldehyde, and volatile organic gases.The plant requires indirect sunlight and regular watering in fewer amounts.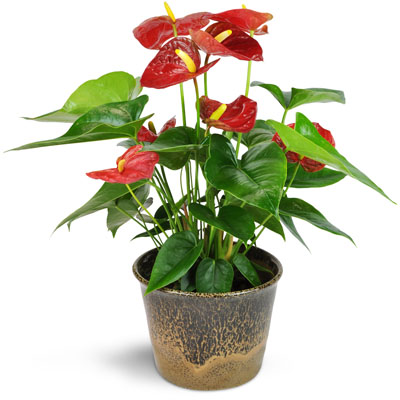 6. Jasmine Plant
Jasmine is a popular indoor flowering plant that not just smells amazing, but also makes your home look beautiful.It is a fragrant flower which is white and has pink petals. The plant needs high amounts of moisture, good sunlight and moderate amount of water making it an ideal choice for homes.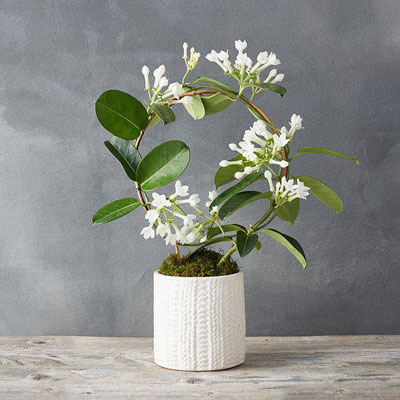 7. Ixora Bloom
Ixora is an indoor flowering plant that can be grown easily when placed in a sunny location near a glass doors or a window. They are annual plants which require partial shade and a few hours of direct sunlight.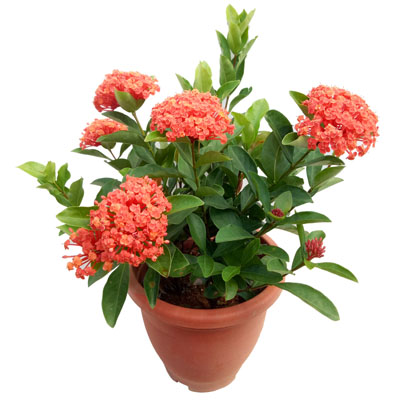 8. Peace Lily Plant
Peace Lily is a popular indoor plant having hooded flowers and requiring less amount of sunlight. It is extremely beneficial for health and home environment as it keeps indoor air clean from environmental contaminants such as benzene and formaldehyde.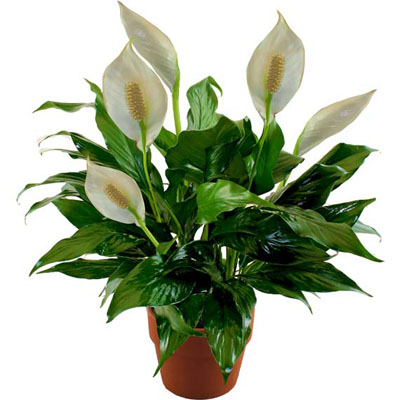 9. Kalanchoes
Kalanchoes are flowering succulent houseplants that are easy to find in nurseries, flower shops, and garden stores. The blossoms are available in vibrant hues like pink, yellow, magenta, orange, and red. The plant prefers natural light and must be avoided to be kept in direct sunlight. The fleshy leaves and stems of the plant lower the rate of regular watering.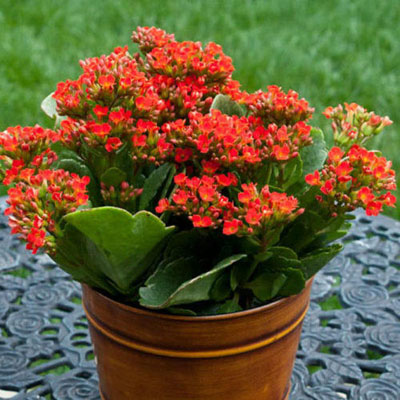 Sakshi Ecavade is our in-house content developer having a good understanding about the gifting industry. She creates quality content surrounding flowers, chocolates, plants, cakes, and other products which makes excellent gifts for the people. Accurate and authentic information is what she tries to deliver through her blogs.