Raksha Bandhan 2018 is only a few days away, and sisters are busy searching for the best Rakhi for brothers. God has meticulously woven the strong thread of Bhai-Behan relationship. Immense love has been firmly entrenched into the soul of every Indian brother & Sister.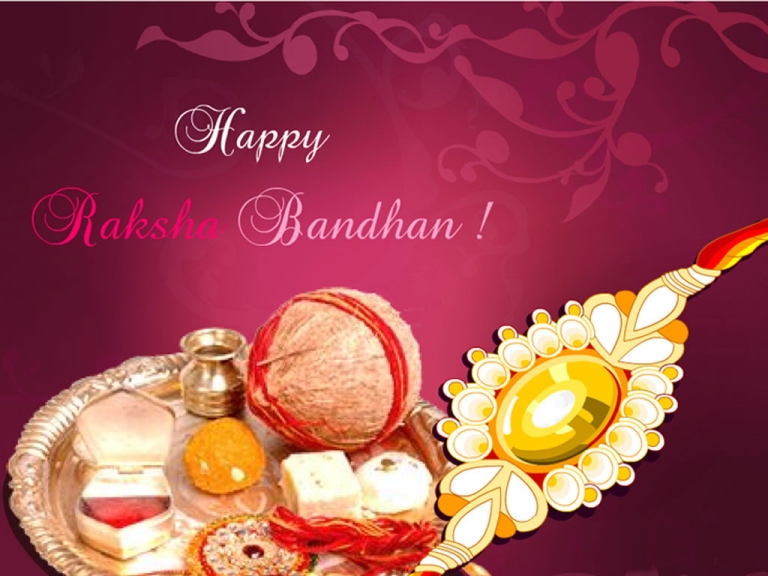 Brothers are the pillar of strength for their sisters, and the way brothers protect their sisters with all heart and soul, every time enhances credence in this heavenly relationship. The sanctity & purity of the relationship is enamoring for sisters, and they want to find the best Rakhi as per the choice of their brother.
To help sister, we have come up with this precise guide to choosing the most apt Rakhi as per the choice of your brother. Provide a strong anchoring to your relationship by reading below your type of Rakhi for brother.
1. Rudraksha Rakhi – 'Bhai par Shiv Ji Ki Kripa Rahe'
The Hindu mythology is said to have great faith in the power of Rudraksha which is considered as a part of Lord Shiva existence. And, sisters generally tie this type of Rakhi to make sure that their brothers be in the close protection of Powerful Lord Shiva.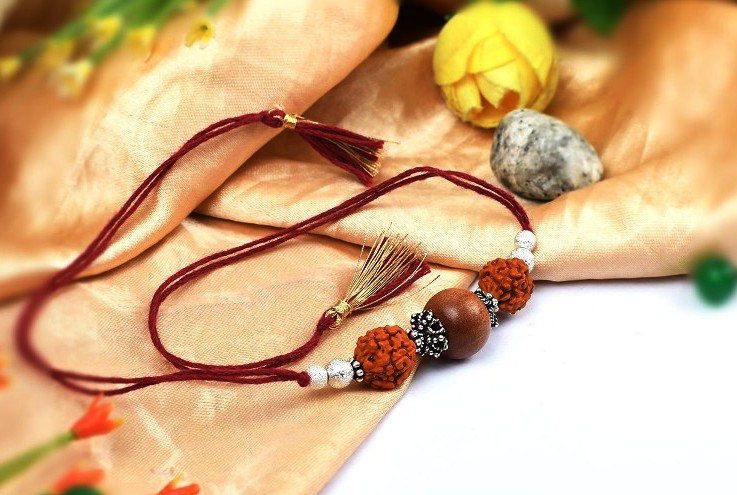 2. Lumba Rakhi – 'Bhabhi Ko Pyaar'
The way you can share your heart with your Bhabhi is just incredible and no one can be a better secret keeper for you than her. Making selection for an aesthetically rich Lumba Rakhi is the best way of making confession of your love for her. Choose an online Lumba Rakhi for her that she can carry well both with Ethnic as well Western attires.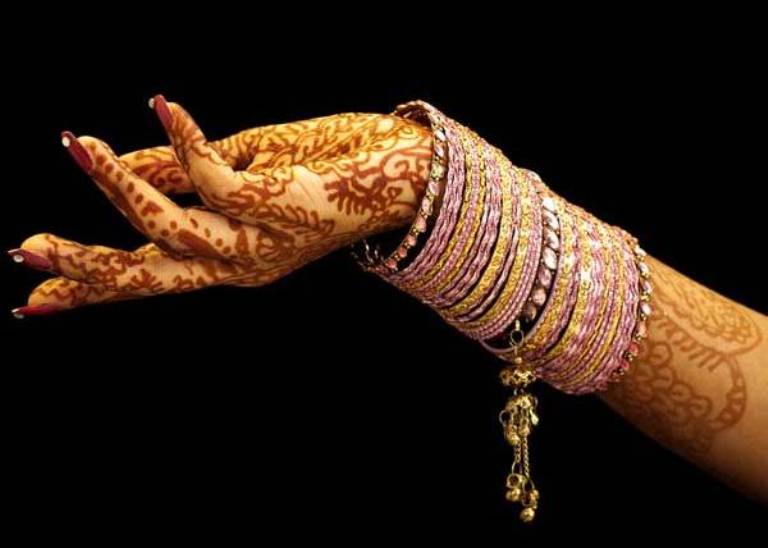 3. Bracelet Rakhi – 'Fashionable Bhai ko Pyaar ka Bharmar'
Your fashionable brother must always want to get dressed up in a way to complete his dapper look. And, he will only be happy to wear a Rakhi that can add on to his looks! In that sense, a bracelet Rakhi would be an apt choice to make.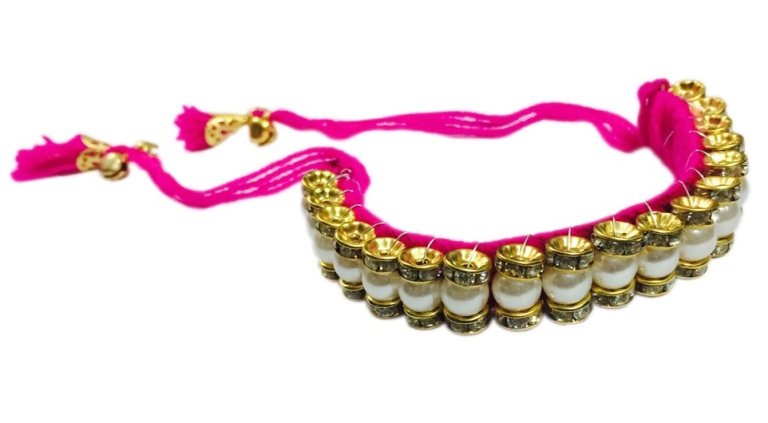 4. Kids Rakhi – 'Apane Choote Ustad Ke Lie'
Your chhotu Ustaad, your cute little brother must be the apple of your eyes and you want to gift him something that can make him happier than ever before. And, the great thing is that there are plenty of shopping portals where you can find online Kids Rakhis in different cartoon character shapes.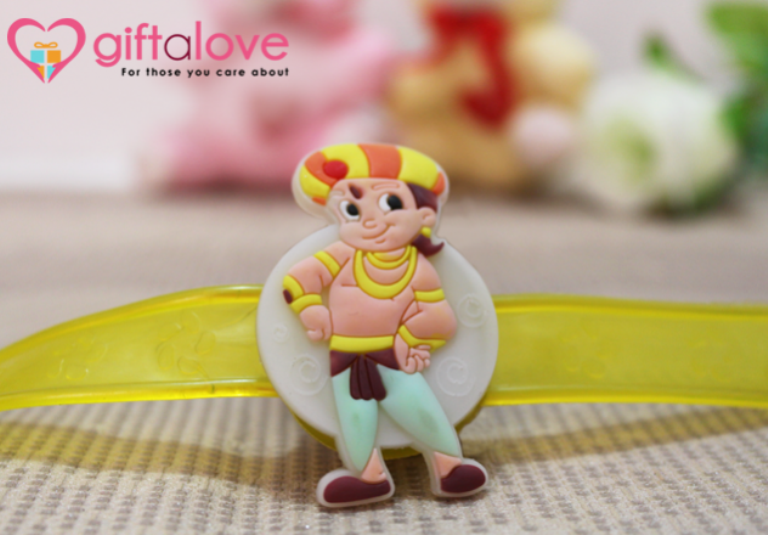 5. Silver Rakhi – 'Sone Jaise Bhai Ko Pyaar'
If your brother has love for Jewelleries, he will definitely love to wear a Silver Rakhi! These days Silver Rakhi is loved by most brothers because they go well with any type of look. They are available in different designs and shapes, which can easily be bought from various online stores.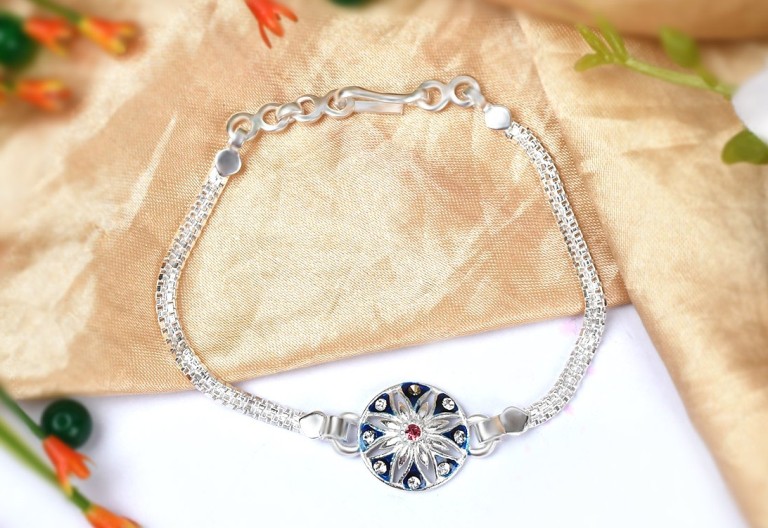 6. Designer Rakhi – 'Mere Handsome Bhai Ke Lie'
You definitely love your brother to Moon and back, and you want the best for him, in all the aspect of life. And, the best thing is, you can easily send Rakhi to India of your choice, to different parts of the World, making sure your brother has all the reason to be happy about Raksha Bandhan.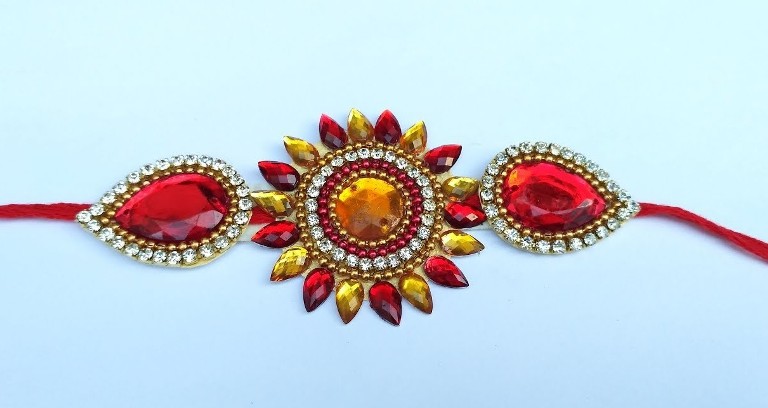 7. Fancy Rakhi – 'Fashionable Bhai Ke Lie'
Slowly the world is moving towards being more fashionable, and it has become an important part of human existence. And, that is why, to make your brother feel being in tune with the contemporary world, a Fancy Rakhi would be an apt choice to make.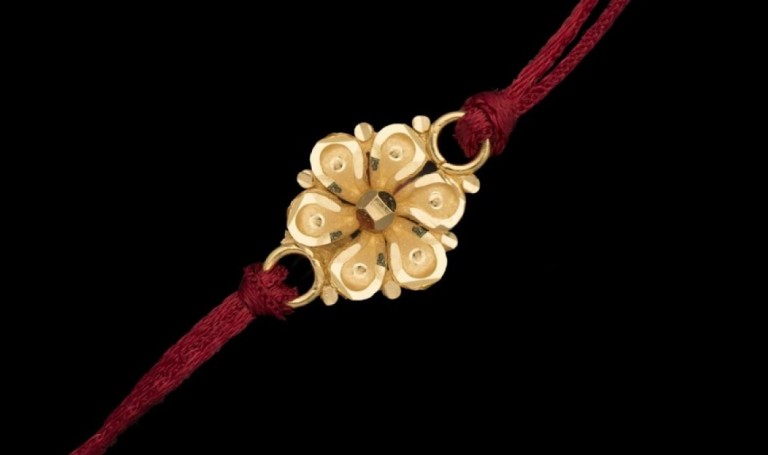 8. Mauli Rakhi -'Bhai Ki Khushi Ke Lie'
The Mauli thread is considered very auspicious in Hindu mythology and in every type of Puja this pious thread is used. It provides a special power to those who wear it on to their wrist and you definitely want that power for your brother.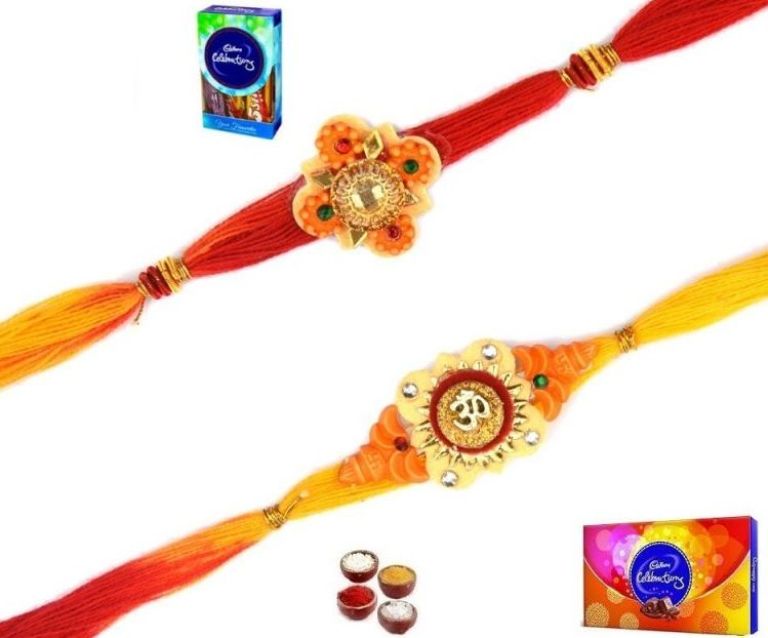 9. Kundan Rakhi – 'Ek Khoobsurat Rishte Ke Lie'
Raksha Bandhan is the time to strengthen this pure bond that brothers and sisters share. The selection of Rakhi in that regards is very important! A beautiful gift to enhance the beauty of this relationship would be a great thing. Be thoughtful, act smart!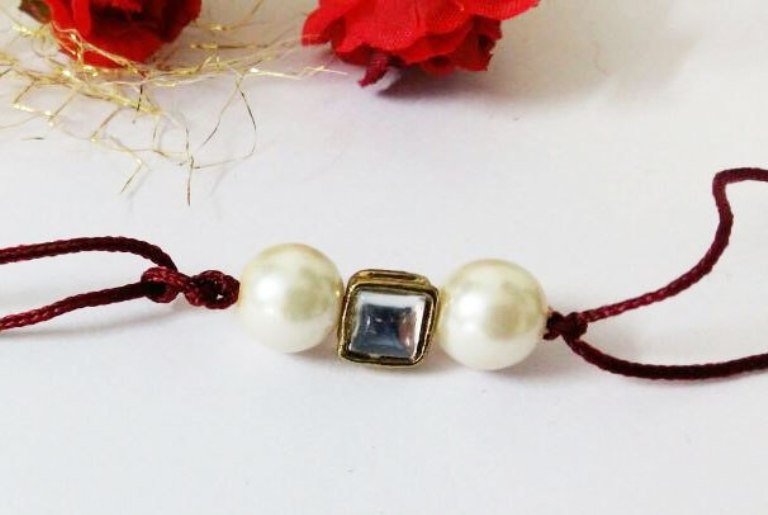 10. Pearl Rakhi – 'A Pearl ke Lie'
The great thing about a pearl Rakhi is that it will always look great when worn in any form and wearing a pearl Rakhi thread is not an exception. These days it is easy to browse and look through thousands of choices with the advent of a number of e-commerce portals like that of Giftalove.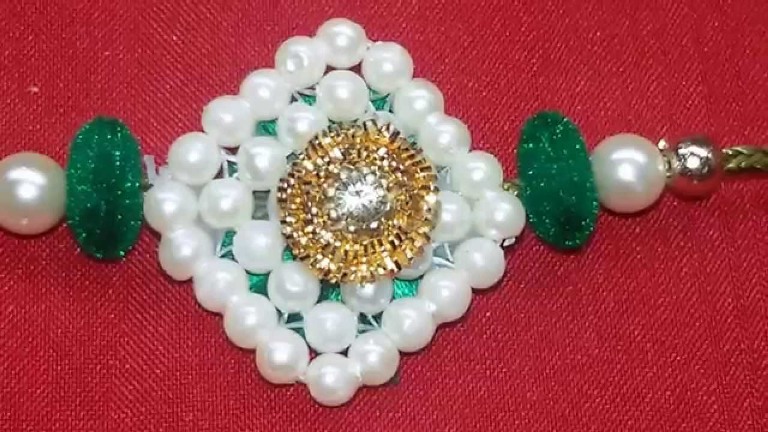 11. Toy Rakhi – ' Chhote Bhai Ke Lie'
Children are particularly fond of toys in any form! They will not be able to get connected to your emotions, but yes they get enticed by things like cartoons, toys, and other very trivial things. A Toy Rakhi can be in the shape of a kid's car, train, doll or anything like that.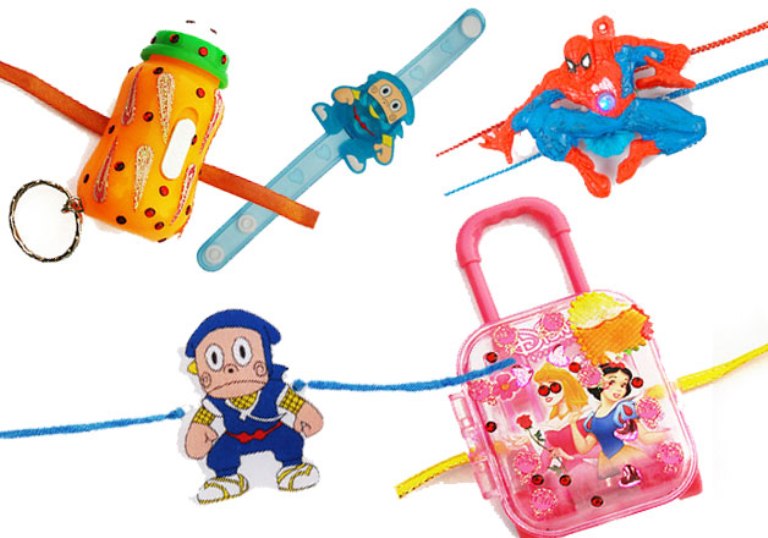 12. Golden Rakhi – 'Bhai Ke Royal Look Ke Lie' –
The great thing about Golden Rakhi is that people in our country love wearing Gold, be it male or female. Sand, therefore a golden Rakhi would definitely do its magic! Your brother will definitely go head over the heels after wearing a beautifully crafted Golden Rakhi.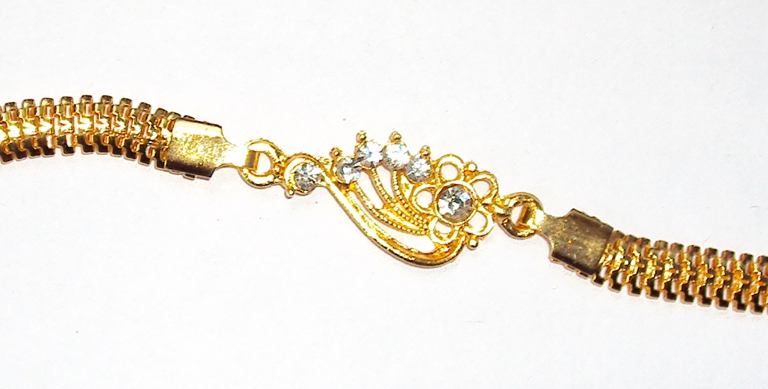 13. Zardosi Rakhi – 'For your Perennial Love'
Zardosi work is loved by most people for the kind of intricate designs and crafting! And, therefore Zardosi Rakhi is one of the most in trend Rakhis, which cannot be a bad choice to showcase the feelings of heart to your brother.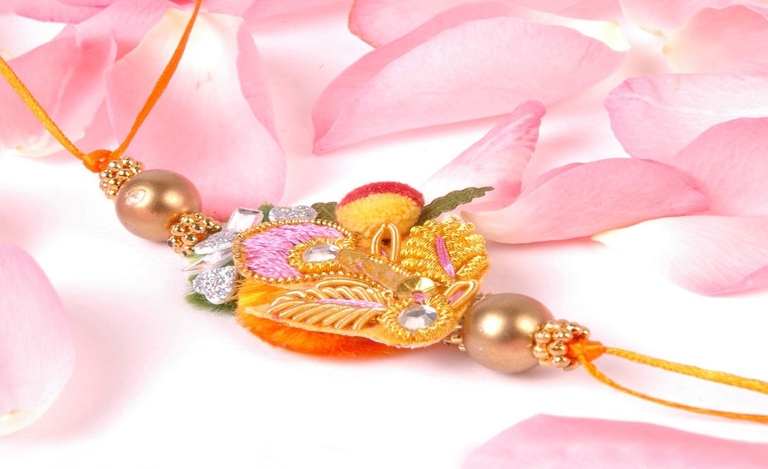 14. Beaded Rakhi – 'Motio Se CHamkte Hue Rishte Ke Lie'
Beads enhance the beauty of anything it is put in! Most Rakhis have the embellishment of beads without which it looks incomplete. And, if you want to convey your heartiest love to your brother then a Beaded Rakhi is something important to opt for.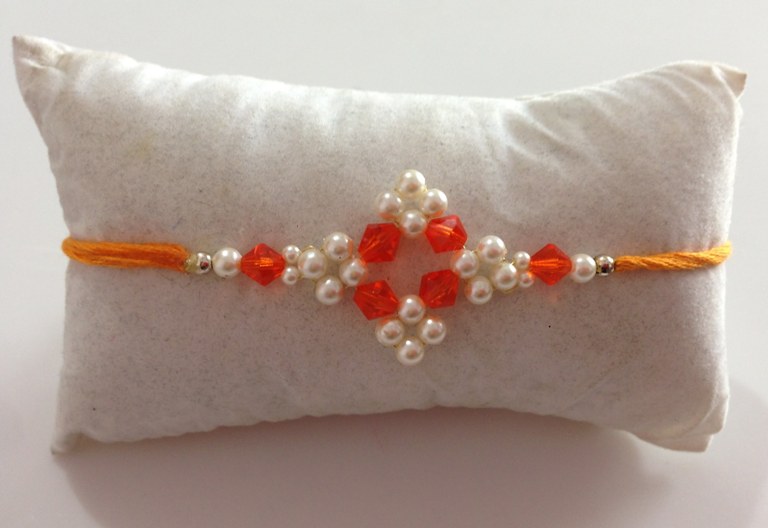 15. Evil Eye Rakhi – 'Nazar Se Bachane Wali'
Do you want to protect your brother from all the evil eyes around? Do you want the magic wand that can always keep him happy and shielded? Choose a beautifully designed Evil eye Rakhi or Feng Shui Rakhi, for Raksha Bandhan 2018, for your loving brother. It will keep him safe!!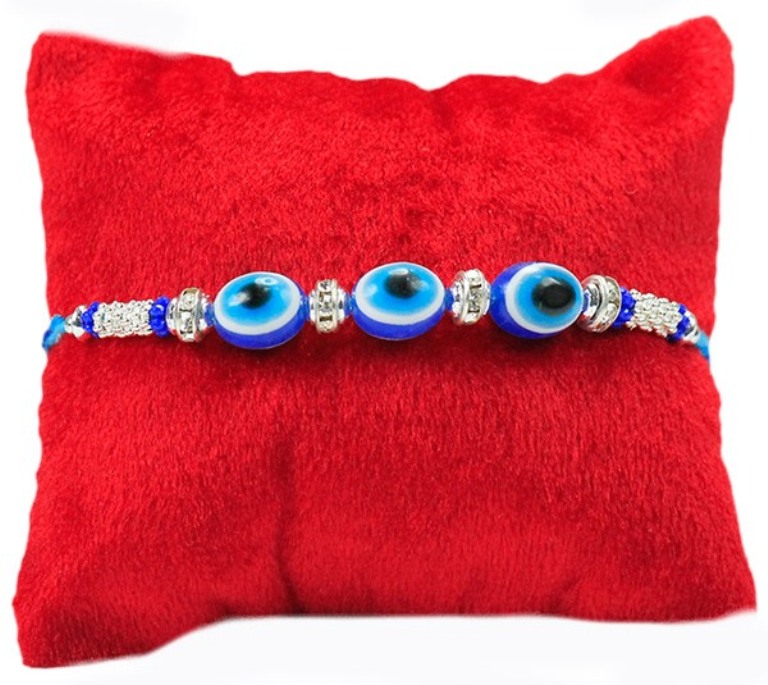 16. American Diamond Rakhi – 'Bhai Ki Kalai Sajane Ke Lie'
Who does not like diamonds and American diamonds are something that looks incredibly beautiful? An American diamond Rakhi will look extremely beautiful, tied on your handsome brother's wrist. You can also buy online Rakhi designed with American diamonds, available in different shapes, and designs.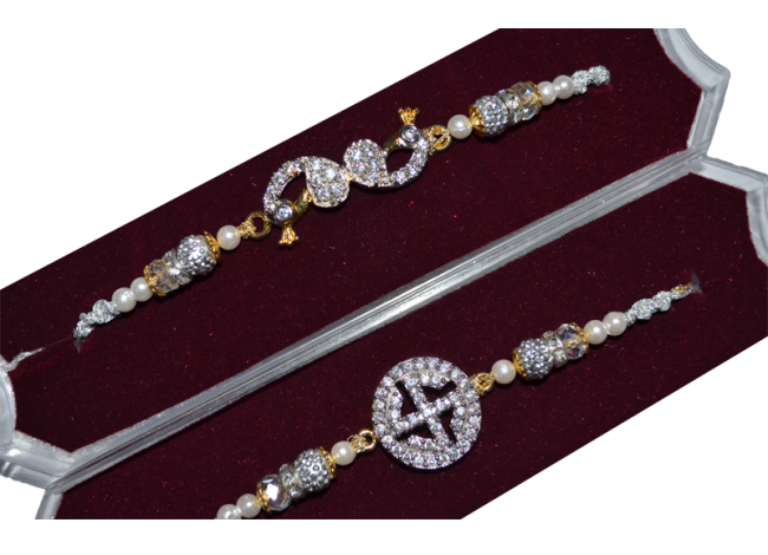 17. Ganesha Rakhi – 'Bhai ki Sampti Badhane Ke Lie'
Lord Ganesha is supposed to bring in happiness, prosperity, and joy in a person's life, and you definitely wish all that for your brother. Tying a Ganesha Rakhi would ensure to bring around the sprint of happiness and prosperity in your brother's life.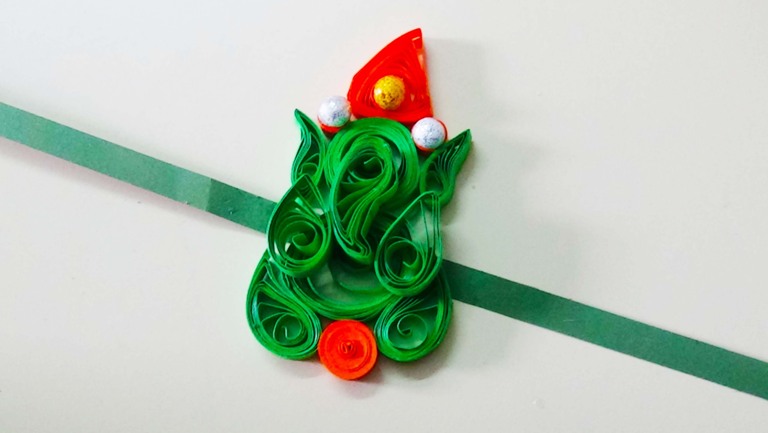 18. OM Rakhi – 'Bhai Ki Zindagi me Khushia Lane Ke Lie'
Enchanting the OM Mantra is powerful and it can ward off any type of negativity from the environment. This Raksha Bandhan, make sure that your brother feels that positivity around him after wearing an OM Rakhi. This is going to be perfect for the apple of your eyes!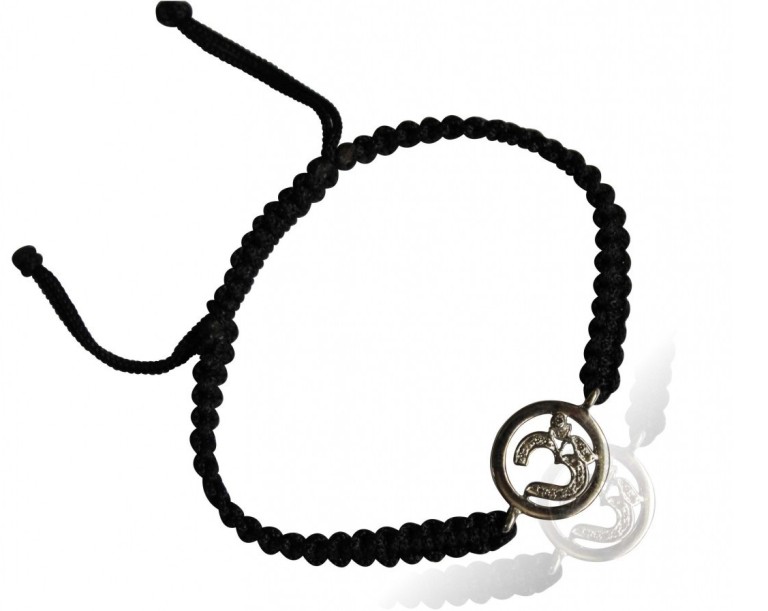 So, these are some of the latest collection of fancy Rakhis! All you need is to choose thoughtfully and make your brother feel loved and cared for. Everything else will be done by the online store that you will choose. Even if, you have been late for placing your order, portal's Express Rakhi delivery services will make it possible.
Choose wisely, Choose thoughtfully…..and strengthen your serene bond!!