Whenever we hear the word love, we start thinking about that one special person who makes your heart beat faster and makes you feel those butterflies in your tummy. Love is a powerful feeling, and life without love is like a body without a soul. Love encourages you to do the right things, motivates you to achieve the best. The support of your partner makes a significant impact on your life, so; on this Valentine's Day, let the love of your life witness your unconditional love for them. You can thank them for their support and encouragement by making their Valentine's Day special. On Valentine's day, plan something special or gift your lover an amazing and affectionate gift and show them how lost you would be without them.
You can make them feel appreciated with some beautiful gift & thoughtful gestures, and in order to help you convey your feelings, we have created a list of gifts that will make them fall head over heels in love with you.
1. A Bouquet of flowers, chocolates, and love
A bouquet of love sounds so charming, right!! You can add flowers like roses of different colors and different brand chocolates to the bouquet. That bouquet will bring a smile to your loved one's face, and it will start glowing with happiness. The fragrance of flowers and the taste of delicious chocolates will make them crazy about you. If they are not a chocolate lover, you can order Valentine Flowers Online and make up for those chocolates with some other gift.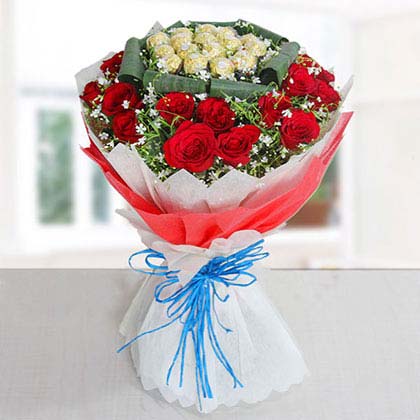 2. Choco-Love Bar
Chocolates are loved by all, and without a doubt, chocolates are one of the tastiest desserts we all know but do you know? The chocolates are good for our health too. By giving chocolates as gifts, you can kill two birds with a single stone as it will be your lover's favorite present and it will keep him or her health as well. If your loved one is a die-hard lover of chocolates, then on this Chocolate day, shower them with loads of chocolates. Let them live their dream by having as many chocolates as they want.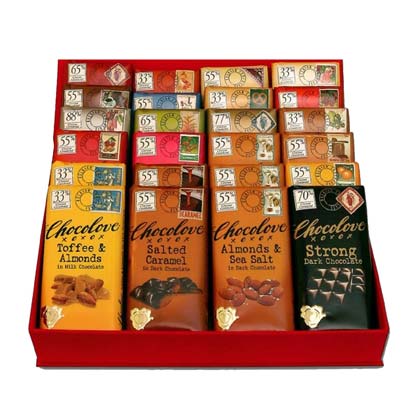 3. Cuddling- Teddy
Cuddling with your loved one feels heavenly. It brings a kind of closeness between you two that no other activity can bring. But there are times when they need some hugging and snuggling, and you are not close to them. So, for those times, you can get them a cuddly bear. The soft and snuggly toy will stay with them forever, and when you are not around, that adorable teddy-bear will do your job and keep your sweetheart safe and warm.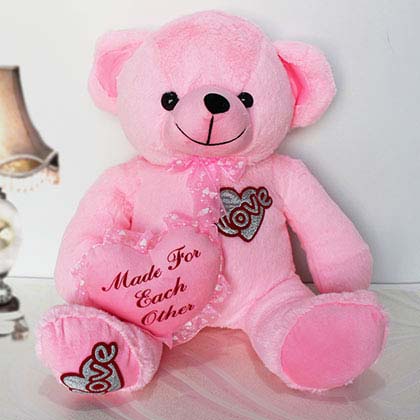 4. Romantic date under the stars and moon
Going to the restaurant for a romantic date has become outdated. Let's do something innovative as well as romantic. This Valentine's Day, take your beloved on a romantic date but this time, change your plans slightly by changing the Venue and take your beloved one to an intimate date under the stars and moon. This idea of date will help you disconnect from the nuisance of the world and reconnect with each other. You can fulfill your stargazing plans in a park, camping site, or any place which is a little away from your city or town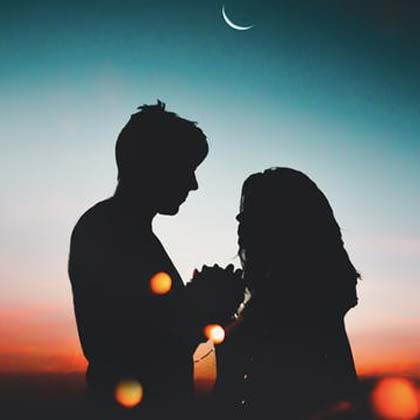 5. Personalized Gifts
Personalized gifts are one of the best presents to gift your loved one as it shows that have gone out of your way to make their day special. Your gift will be memorable as whenever your loved one sees it; they will be reminded of your unconditional love. There are varieties of personalized gifts that you can gift to your loved one like customized Coffee Mugs, Cushions, Photo- Frames, and etc., etc… You can get carried away and make them feel intoxicated with your love. Even if your lover is not nearby, you can send them your gift through online Valentine gifts delivery services.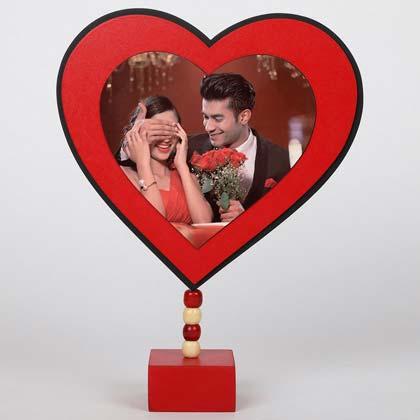 6. Gift hampers
Gifts have always been a wonderful way to make the celebration of love more romantic but selecting a gift is not as easy as it sounds. You need to think about your budget, their choice, and the availability of that specific gift. We can help you solve all your problems with one gift, i.e., a Gift Hamper. Hampers are one of the best things to gift as it has many gifts inside it and is loved by all; it can also fit in any budget and is available all the time. Hampers also give you options to customize it according to the likes of your loved one. So, show your commitment with a Gift Hamper.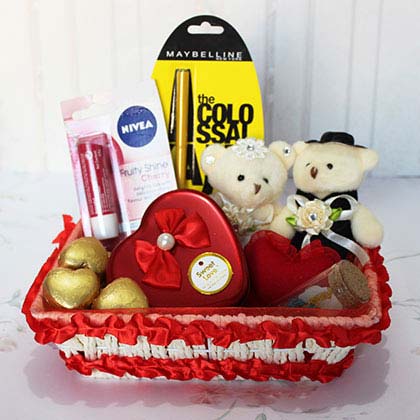 7. Couple-Plants
Those who are not living together can get two identical plant pots and keep them with themselves. Having dogs & cats and arranging a meet for them is an old idea so, now you can have plant meets. It may sound dumb now, but when it gives you another reason to meet and spend time together, it will sound amazing. Taking care of another living organism is the best way to show them how responsible you are, and these couple-plants will make fabulous gifts on Valentine Day.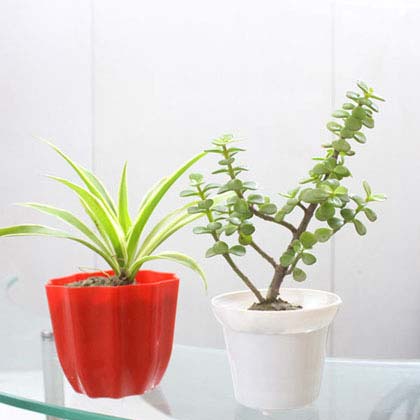 Conclusions
Now that you have got all the fantastic ideas about Valentine Day Gifts Online, you must be searching for an online store that can deliver Valentine's Day gifts to you. We would ask you to take a chance a Giftalove.com. We have unlimited gifting options that will leave your other half love-struck and all of this at affordable and competitive rates, and we deliver our gifts PAN India and worldwide. So, open your heart, open your arms and welcome your beloved one with lots of love and a mesmerizing gift. These gifts will leave them speechless, and they would feel like the luckiest person alive to have you as a partner.

Sakshi Ecavade is our in-house content developer having a good understanding about the gifting industry. She creates quality content surrounding flowers, chocolates, plants, cakes, and other products which makes excellent gifts for the people. Accurate and authentic information is what she tries to deliver through her blogs.