Definitely I am not going to begin my magnum opus here, but yes, I want to make this piece of article on air purifying plants rich enough to help you out. It's all about how you can deal with the growing pollution in the major cities and its side effects, in natural way. This is not going to be an expansive one but yes, it will gushingly relate to the well being of your physical and mental health.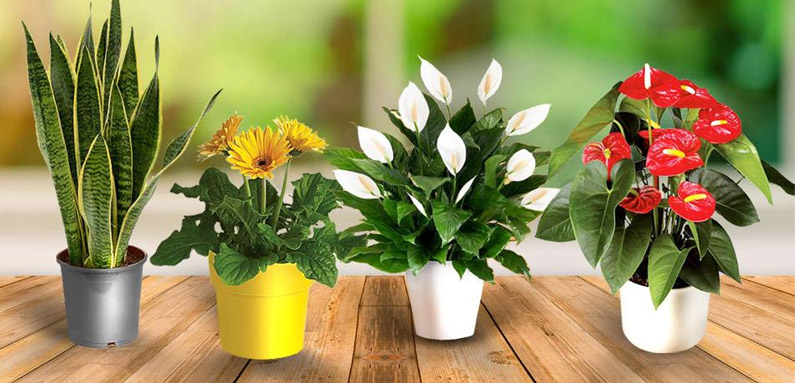 Plants and the greenery around is definitely something that can keep you at bay from the doctor's doorstep, but only if you can value them and be friendly with them. Before letting you know which plant can purify the air around your home, you must know which type of pollutants may be there at your home. And here we go….
Mildly dangerous ammonia emanates from the Toilet.
The extremely hazardous Carbon monoxide gets into your home's air from the cooking stove that you use every day.
The detergent and garbage are responsible for the production of benzene and formaldehyde respectively that definitely won't let you be at peace.
And, all of these can cause a number of problems to your physical health including Eye Irritation, Itching, Cough, Rashes, allergies and many such.
But thankfully, nature has been benevolent to the mankind with a number of its natural remedies to even the extreme havocs created by humans. There are some plants that will help you breathe fresh air at least in your homes and offices. Here are a few varieties of those plants…
1. Aloe Vera
There are a number of benefits of having an Aloe Vera at your home! Not only it has a great many of health benefits but it is also easy to maintain, requiring only a small amount of Sun's light. Apart for cleaning the air surrounding your home, it can also treat many of the hair and skin related ailments. Apparently, it is good at killing the dangerous air pollutants like benzene and formaldehyde. Looking at the rising level of pollution in various major cities around the world, we must not wait to bring this plat in our homes.
Removes: Benzene and formaldehyde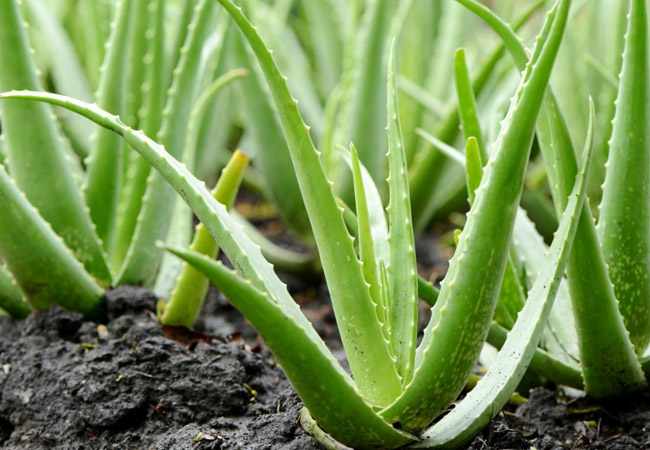 2. Peace Lily
Peace lily works very well in purifying the air in the space it is put in, by fighting toxic gases like benzene, trichloroethylene and formaldehyde. The White flowers present in the plant are not only best at purifying the air but it equally enhances the beauty of the space.
Removes: Benzene, trichloroethylene and formaldehyde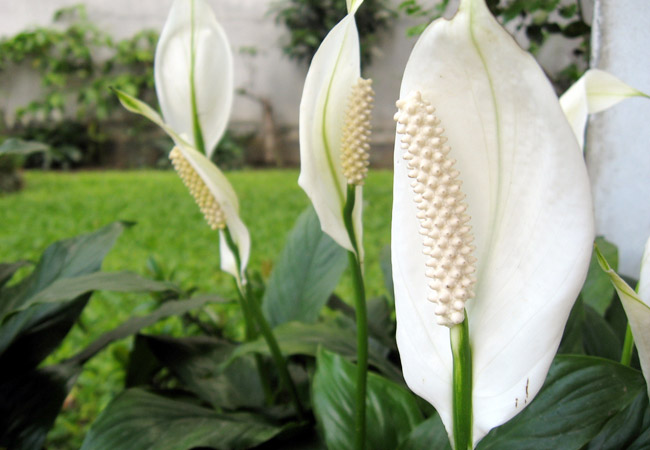 3. Areca palm
The perfect one, if you want to enhance the beauty of your home as well as keep the environment around your home clean. And, the great thing about these plants is that, it will not need a much of your time for keeping it healthy. They grow as long as 3 feet to 5 feet adding charm in the beauty of the home. This air purifying plant is the apt choice if you want to get rid of toxic gases like toluene and xylene.
Removes: Toluene and xylene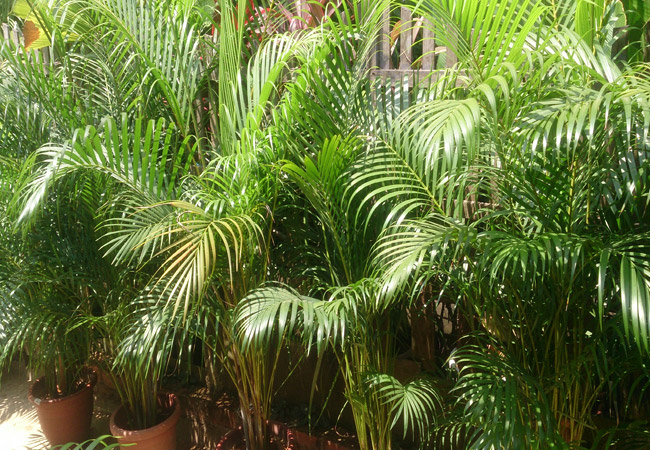 4. Spider Plants
These plants are not only easy to grow and care for, but are the best companion of nature that will help you breathe fresh. Spider plants have great composition of nutrients and it removes toxic elements from the air like carbon monoxide, keeping it clean for you. This plant also has considerable amount of antioxidant and it keeps the rate of falling sick 50% below the normal level. Watering it well, in summers, will make you take the savour of a great health.
Removes: Formaldehyde, Xylene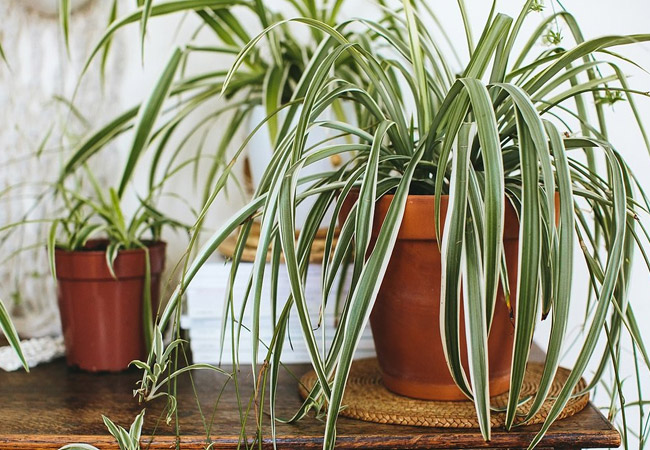 5. Dracaenas
Dracaenas are available in a number of colours, shapes and sizes. The one which is available in purple colour with a rainbow marking is great to keep in the home. This plant does not require to be fed with water in excessive amount because that may result it into dying. While, it is there in your home, you will need to be careful about the pets, as it may cause them to vomit or salivate.
Removes: trichloroethylene, toluene Formaldehyde, xylene, benzene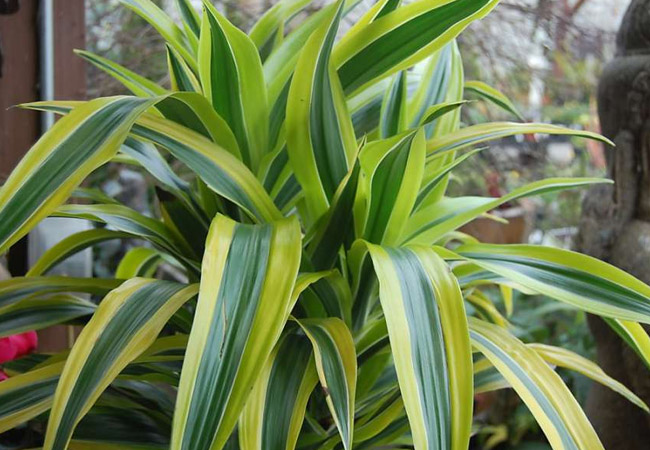 6. Weeping Fig
It is important to have this plant in every household, because it will help the members, to fight the pollutant that might originate from carpets and furniture. Weeping fig plants cleanse the air by removing formaldehyde, benzene and trichloroethylene. Though, in the initial stage they may prove to be tricky to handle, but once they become familiar with the environment, they can be with you for long time.
Removes: Formaldehyde, Benzene and Trichloroethylene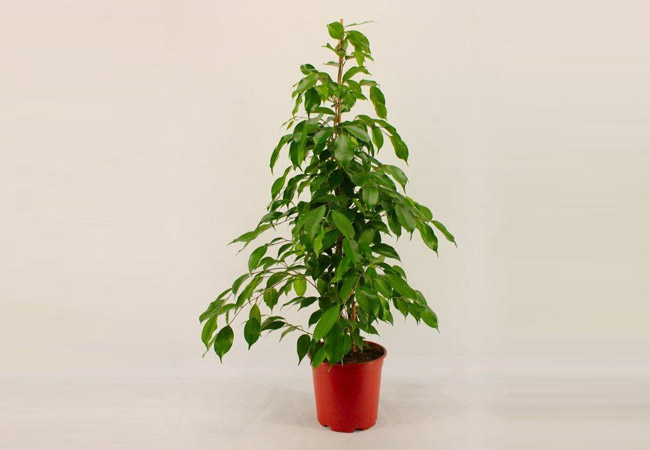 7. Golden Pathos
If you are looking out to get rid of the common impurities surrounding your home then Golden pathos can be a perfect plant to bring home. It cleanses the air by removing formaldehyde and so, it is better to put them over in the car garage. And, for those who are new to the area of gardening, golden pathos can be great. They are easy to handle and grow faster than many other plants (www.giftalove.com/plants) giving positive signs to the gardener.
Remove: Formaldehyde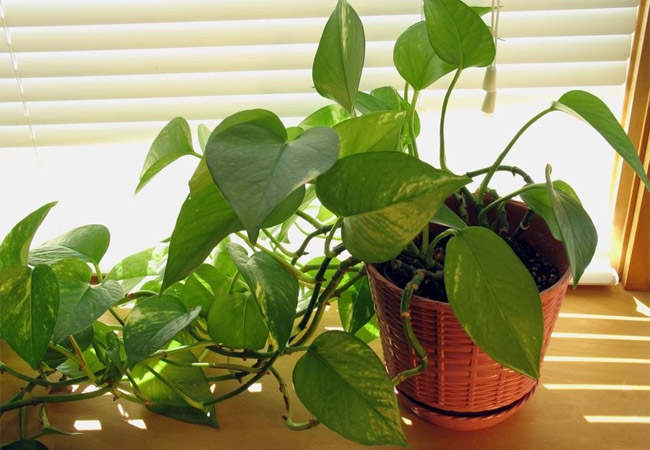 8. Snake Plant
Snake plants are great air purifying Plants weather you want to keep the surrounding of living room or the bath room clean and pure. They are best at filtering, by observing formaldehyde from the air, that may emanate from toilet paper, cleaning products, personal care products and alike. They only need low humidity and low light and can be placed in bathroom to fight impure air. Or, while placed in the bedroom, these plants can provide you fresh air as they breathe in carbon dioxide and releases oxygen at night.
Removes: Formaldehyde, trichloroethylene, benzene and xylene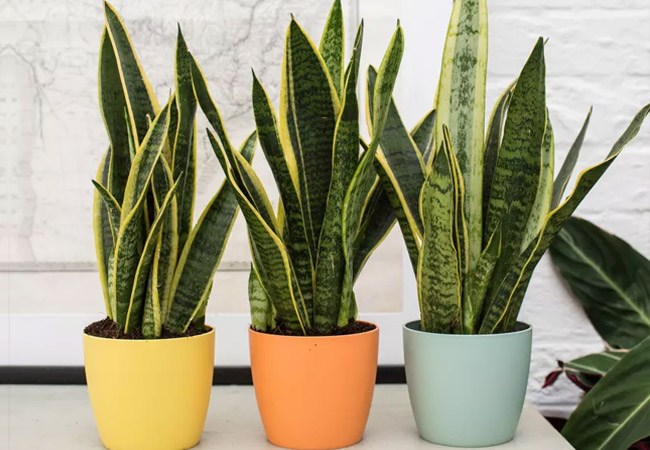 These titillating and useful air purifying plants are easily available on this online portal Giftalove.com. All you have to decide which of these plants are important to be placed in your home and order them online here at the portal.
Apart from keeping these air purifying plants at home you can take some more steps to keep it all cleaner for you and your loved ones.
Purchase an air filter if you cannot go about having plants at home.
Keep mopping and vacuuming the floor for cleanliness.
Try to keep the level of humidity in your home low.
Try increasing ventilation.
Reduce the use of air fresheners.