The most auspicious day for mothers all over the world, that is the Mothers Day is just a month away. It's the right time for you to start hunting for the apt Mothers Day Gifts for your dearest mom. As she deserves something quite extraordinary for what all she has done for you, it's very important to pick out a gift that's truly solicitous, ingenious that can be greatly exalted even if it is a little bit profligate.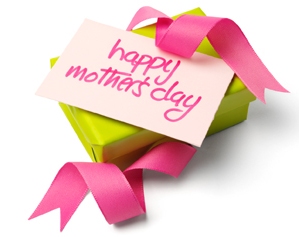 Now, if you are to shop for a present for your mom who is a fashion freak, and has a close eye on all the upcoming trends and vogues, selecting the suitable item from the available huge array of Fashionable Mothers Day Gifts can become a tad bit tricky. Here it is very important to note that this affair not all entails being a squanderer or a hard core shopaholic. You can clearly make out that moms never look on the price tags to discern the love of their kids.
A gift for your mother should be something that is sure to bring a bright smile to her face, as if this is thing that she needed the most. You can easily do so even if you have limited budget. All you need to do is to scroll down and have a glance at the exclusive range of trendy and Fashionable Mothers Day Gifts, as to get a clear insight of what can actually gleam up your mom's face. You can easily buy online Mothers Day Gifts in India at Giftalove:
• Sheathe her iPhone in creased gold:
Well, that may sound a little bit weird, but it just looks startling! If your mom is having a latest version of iPhone and is in pursuit of a new and chic case for it, this can make for a perfect gift for her. An attention-grabbing hard-shell case has all that is needed for a modish look of an iPhone. The exclusively designed crinkled golden foil look is sure to give an extravagant feel. This splendid iPhone case is something that can make your mom's hi-tech Smartphone all the rage among her colleagues or acquaintances.
• Share your sentiments with personalized sterling silver pendant:
Have you ever thought of celebrating your mother's love in a way that adds to her excite and elation? If this is your intent on this Mothers Day, you can possibly make her ecstatic with a pendant that would serve as a timeless souvenir of your love towards her that will remain clung close to her heart. This personalized sterling silver pendant is customizable and you can easily get engraved your mom's name atop it with a collection of all adjectives that describe your mother's grandeur.
• Chiffon Satin Embroidered Suit:
If your mom is among those who are high on assuming modest trends I traditional attire, this can really please her. A maxi length Chiffon Satin Embroidered Salwar Suit(www.giftalove.com/fashion/salwar-suits-1096.html) is something that she can wear in all social gatherings as well as family occasions.
These are some of the finest and Fashionable Mothers Day Gifts to please your mom. You can shop online Mothers Day Gifts in India at Giftalove, the highly preferred e-gifting portal that covers all parts of India.