New Year 2023 is knocking on your doors, and it's time to say goodbye to 2022. New Year brings everyone a new opportunity to work on their dreams and begin a new chapter in their life. So, welcome the year 2023 with utmost joy and enthusiasm with your friends and family. One of the integral parts of any joyous celebration is cakes. Not just birthdays, but people cut cakes on various occasions. So, start the New Year on a sweet and happy note by cutting and eating a delicious cake. Here are some unique New Year cake ideas, and you can choose to order for the celebrations.
Countdown Cake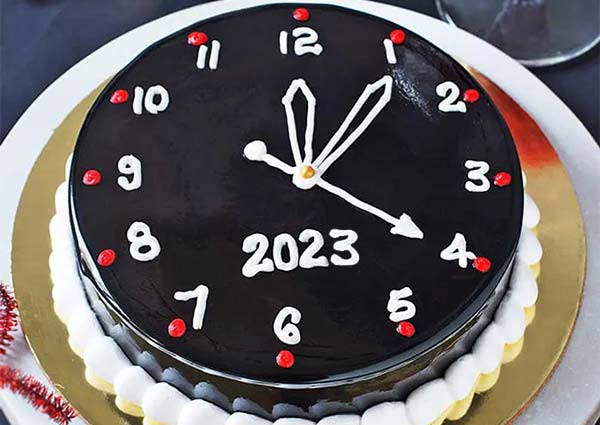 Celebrate the arrival of 2023 with a lavish fondant-based Countdown New Year cake. With its clock-like design indicating a few minutes before midnight, it's just the perfect designer cake for celebrating this special occasion. You can order this cake from an online gift shop and in any flavor. This colorful New Year theme cake will make your celebration more joyous and memorable.
Pull Me Up Cake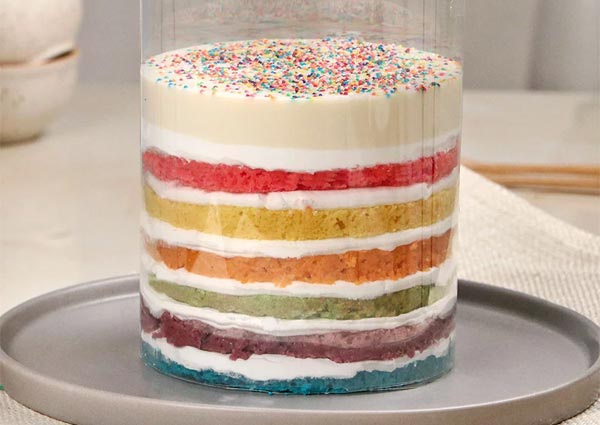 One of the latest New Year cake designs is the pull-me-up cake. These cakes are covered with a plastic film, filling the top with cream. So, when you pull up the plastic film, the cake gets loaded with lots of delicious, whipped cream, giving the cake a gooey and more delicious look. The pull-me-up is best and most fun part of this cake. Order this cake for your New Year party, as it will bring more joy and charm to the party. Whether you are having a grand or small party, this cake is perfect for all.
Piñata Cake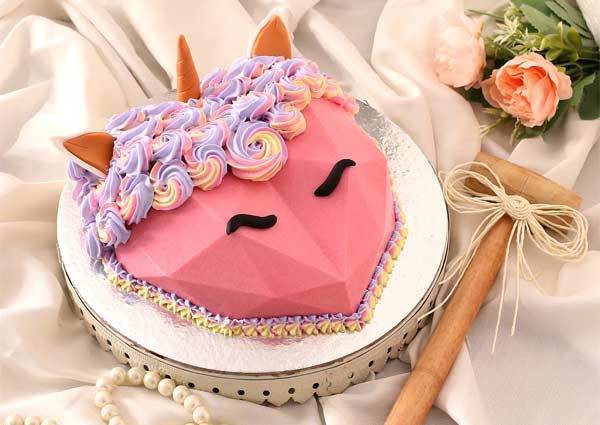 Welcome the New Year 2023 with happiness by having a delicious and fun piñata cake. What makes this cake super fun for everyone is not just the taste but smashing it to reveal the candies and other sweet treats inside. Piñata cakes are one of the most favorite ones, and if you are looking for something unique for your New Year celebrations, you must pick this one up. Your close ones at the party will be so thrilled.
Photo Cake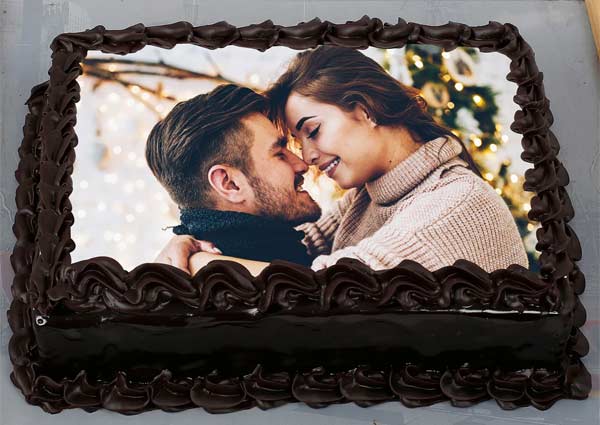 You cannot miss photo cakes when looking for the best cakes for New Year 2023. One of the top-selling cakes for every occasion is the personalized photo cake which is available in various flavors. For the upcoming New Year celebration with your friends and family, you can surprise everyone with this amazing cake. Get it personalized with a picture of your entire family or friends and cut this cake when the clock strikes 12. Through this cake, welcome the New Year with friends and family.
Plum Cake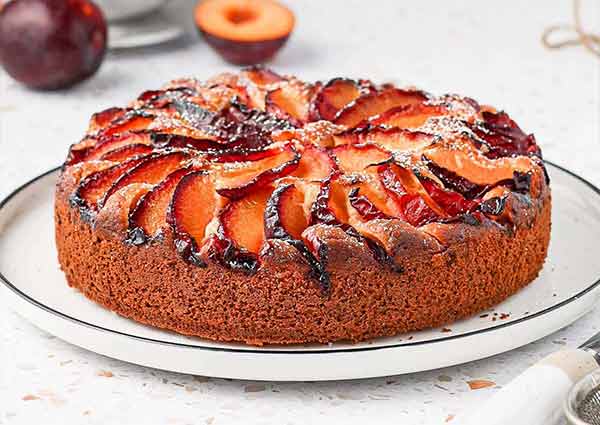 The plum cake is one of the most loved sweet treats, especially on Christmas. It's a dry cake with fresh or dry fruits such as raisins, walnuts, etc. If you are looking for a simple and delicious cake to eat at midnight on New Year 2023, you can choose this one, and you will also fall in love with its nutty and fruity flavor. You can also choose other dry cakes online for your New Year celebrations, such as almond dry cake, marble cake, tutti frutti cake, etc.
Truffle Chocolate Cake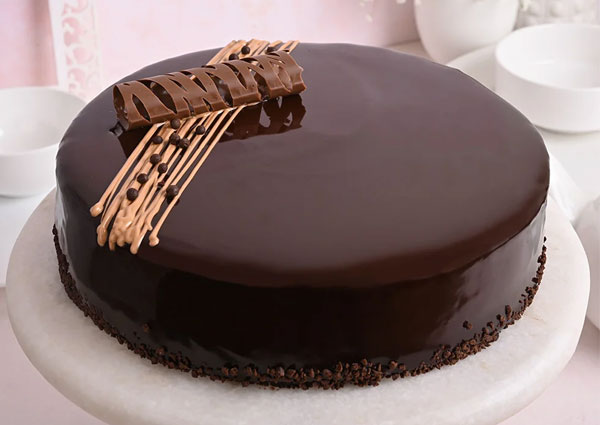 For your chocolate-loving close ones, celebrate the coming of the New Year with utmost joy and enthusiasm. At the start of the New Year, you can be the first one to surprise them with their favorite chocolate cake. And one of the best ones is the truffle chocolate cake, which is so fudgy, chocolaty, and gooey. With this New Year cake, bring lots of joy to your near and dear ones at the beginning of 2023.
Cartoon Cake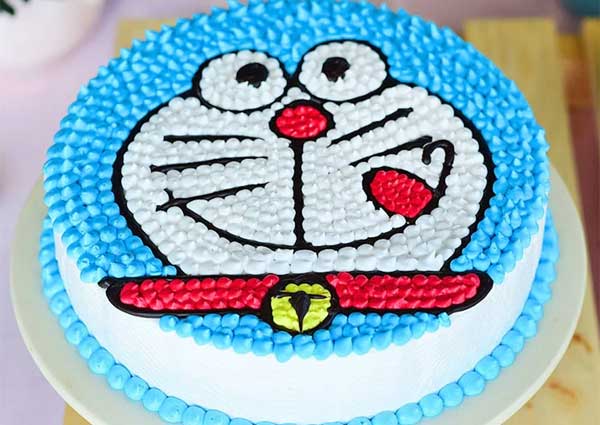 The little ones in the family deserve the most happiness on the New Year as they are the ones to bring happiness to the elders with their innocence, laughs, and silly things they say. Bring the utmost joy to them at the upcoming New Year party with cute cartoon cakes. You can choose Mickey Mouse Cake, Frozen Cake, Minion Cake, etc. Seeing the New Year cake in their favorite movie or cartoon theme will bring supreme happiness to the little boys and girls.
Fruit Cake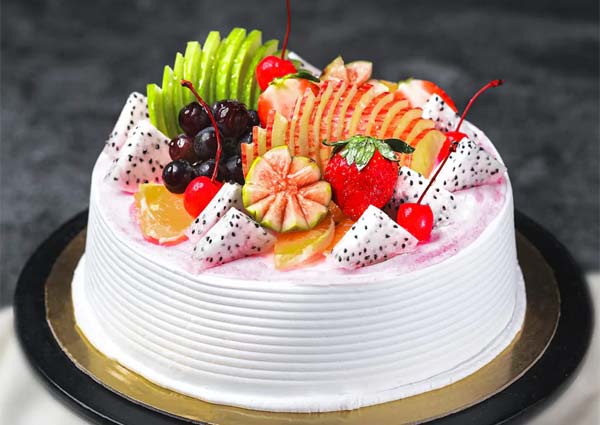 Another delightful and creamy cake that is perfect for your New Year celebrations with close ones is fruit cakes. These are topped with chunks of mango, kiwi, strawberry, pineapple, and other tasty fruits. You can also send a delicious fruit cake to your close ones who are miles away from you through same-day cake delivery and wish them a very happy New Year.
Choco Vanilla Cake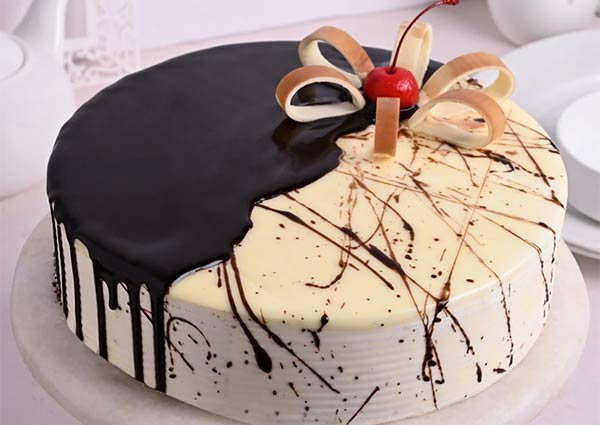 When looking for a New Year cake online for your celebrations with friends and family, you can choose a delicious choco vanilla cake. Chocolate and vanilla are classic flavors which no one can resist. If you and your siblings love chocolate and the elders love vanilla, this is the cake you should order for your New Year celebrations. Everyone can enjoy this cake with double flavors.
New Year Cupcakes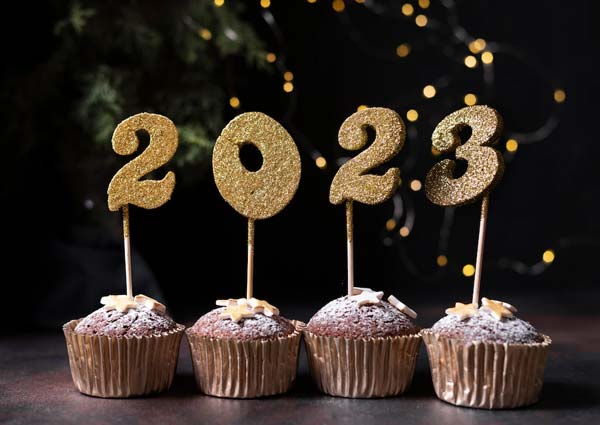 Celebrate the arrival of 2023 with your close ones on a sweet note with cute and yummy New Year cupcakes. Cupcakes are miniature cakes topped with delicious, whipped cream and garnishes such as cherries, rainbow sprinkles, chocolate rolls, and so much more. Various online cake shops offer New Year theme cupcakes in various flavors such as red velvet, vanilla, strawberry, and more.
Cakes bring so much fun and happiness, and one of the best ways to celebrate New Year 2023 is by devouring delicious vanilla, chocolate, butterscotch, and other delicious cakes. Giftalove.com is one of the top online gift stores where you can shop for the best New Year cakes online, as well as buy and send New Year gifts with same-day delivery and free shipping.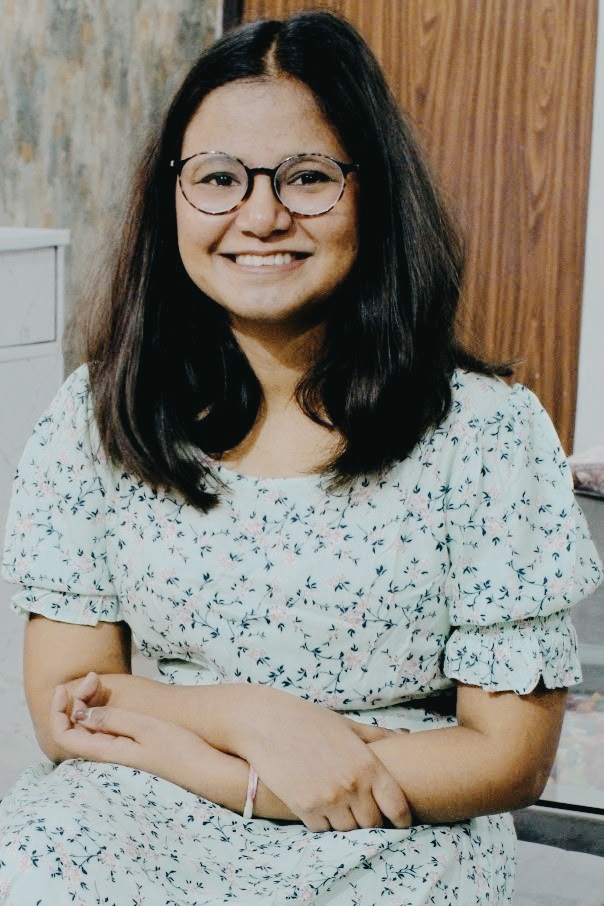 Pratiksha is our in-house content writer who aims to provide quality content to her readers. In her free time, she enjoys reading and writing, and learning about new things.