With the celebrations of the Navratri festival in full swing all over the country, people have laid themselves in the feet of Maa Durga to seek her divine blessings. The festival of Navratri epitomizes the power of womanhood and the purity of the female soul in every way. The atmosphere is of extreme enthusiasm and gaiety with the arrival of the Goddess in all her nine avatars. The chanting of the Aartis and mantras has infused the whole environment with religious and devotional spirit.
On the day of Ashtami (eighth day of Navratri) and Navmi (ninth day of Navratri, people prepare special traditional foods such as Poori, Chana, Halwa, Kheer, and others. They welcome nine little girls in their home, worship them considering them as the nine avatars of Maa Durga, and offer this home-cooked Prasad to them. As the tradition of giving away special gifts to these little Kanyas is gaining importance, we have brought a list of special Kanya Puja gifts for Navratri to bring happiness and excitement in the Kanya Puja ceremony.
1. Chocolates
Kids can never say no to chocolates. Delight the hearts of the little and beautiful girls whom you will call in your homes to worship with delicious and popular chocolates. With a good range of lip-smacking chocolates available, you can certainly pick the best ones for them.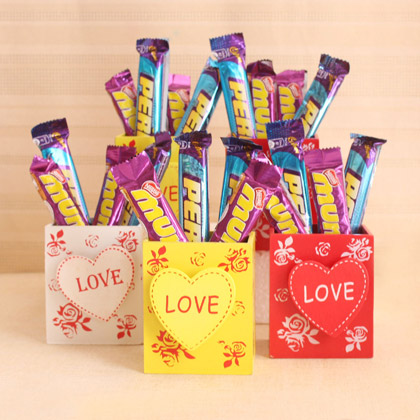 Also Read :- Top Navratri Gifts for Kanchak Pooja, for Elders and for All!
2. Stationery Items
Gifting something useful to the kids is the best idea on the occasion of Kanya Puja during Navratri. As stationery items like pencil, rubber, ruler, sharpener, pencil boxes, colors, etc. make essential items for school, gifting these to the little girls is certainly a great option.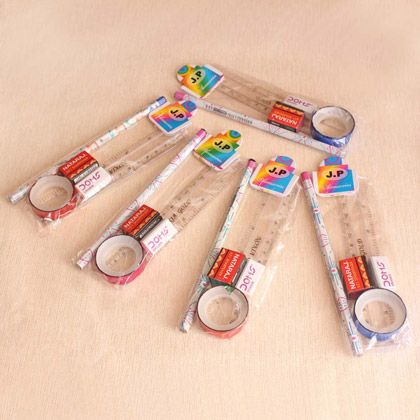 3. Candy Boxes
If there is something that can make the little cuties jump with joy on the day of Kanya Puja or Kanjak, then it can be a box full of candies. As these tasty candies give a pop of mind-blowing flavors in one-mouth, these will make excellent gifts when given in good quantities packed in attractive boxes.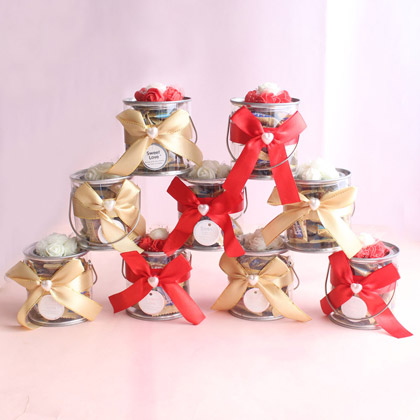 4. Fashion Accessories
Girls, whether big or small, can never deny using fashion accessories. They like to dress up in beautiful clothes and wear colorful accessories on their heads and hands like cute hair clips, bangles, kid sling bags, designer rubber and hair bands, etc. Picking these up is a wonderful idea to glam up the little kanyas this Navratri!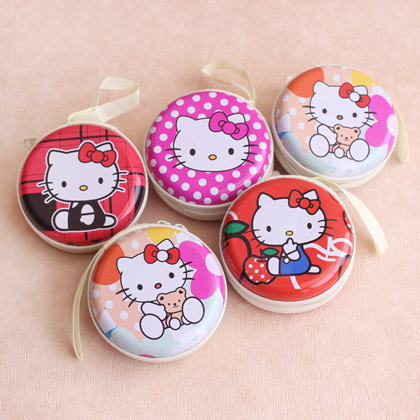 5. Lunch Boxes
Gift cute and amazing lunch boxes to the little angels invited to your homes for Kanjak Puja and make their recess an enjoyable time. Available in a variety of designs, sizes, and colors, you can select the appropriate ones depending on the age-groups of the girls.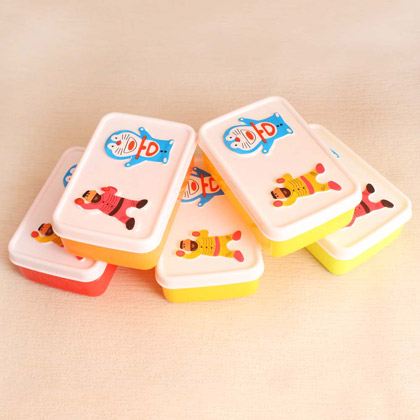 6. Dry Fruits Packs
As the festival of Navratri is all about showering one's homes with the blessing of Maa Durga, make the little dolls invited to your homes for the Kanya Pujan feel happy and bless them with a healthy life by gifting dryfruit packs to them. Impressing them will make the Goddess happy and she will bless you and your family with joy and prosperity.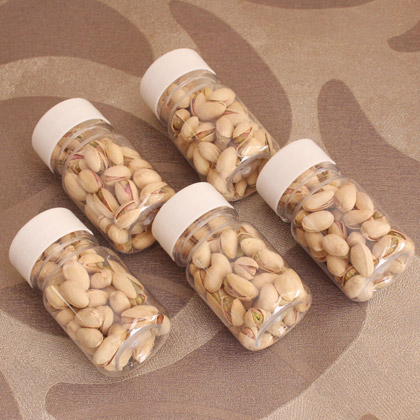 7. Mini Stuff Toys
Impress the cute and adorable girls invited for the Kanya Puja in your home with cute and mushy little soft toys. With a huge variety of stuff toys available in the market in different patterns and sizes, you can select the best one for them depending on your pocket. You can also go for dolls.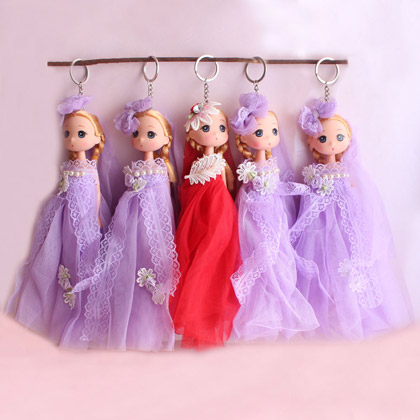 Reading these options of gifts for Navratri Kanya Puja might have made you feel somewhat sorted out. Choose from these incredible choices and place your orders on Giftalove.com for them. As the time is running out, quickly get your orders placed right now!
Happy Navratri!!!
Sakshi Ecavade is our in-house content developer having a good understanding about the gifting industry. She creates quality content surrounding flowers, chocolates, plants, cakes, and other products which makes excellent gifts for the people. Accurate and authentic information is what she tries to deliver through her blogs.