You can never forget that golden moment in your life when you were blessed with a little angel, whom you had always dreamt of with your spouse. To make your life ecstatic and enthralling, he has come as a ray of hope from almighty. With your tender love and warmth, he is now going to be a year old. You must celebrate the most special day of your cuddly cute kid with the attractive 1st Birthday gifts that can make him leap with joy.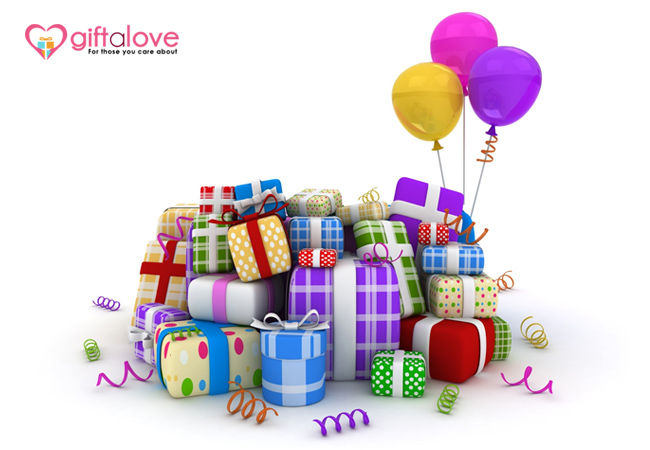 Birthday is the most special day in everyone's life. Especially, for a year old infant, it means a lot. One just can't imagine how much tiny tot tends to learn and observe in his/her initial months. Like every parent, each and every month is a vital stage of your child's growth, when you make note of every single change in his behavior. On this special day, you wish to give all the happiness and love to your cute angel through attractive presents. Finding the 1st Birthday gifts has always been a bit tricky task, largely because you don't know what your child actually needs at this stage. At many instances, people tend to ask other parents about something that can really please such a tender kid. Usually, it is seen that for one year olds the colorful gift wraps and empty boxes are more fun than what is inside.
Thus, a gift for a year old must be something that is gripping enough to grab his attention. So, here is a wide array of birthday gifts online that can really entice your nutty and tiny tot:
An all inclusive Baby Care Combo:
Deciding an apt gift for a tender infant can never become a fiddly job for you, if you are quite cognizant with what all are the essentials of your cutie pie. An all embracing set of Baby Care products is certainly the perfect present you can buy for him. This may include all those indispensable items that you just can't go without throughout the day like skincare cloth wipes, a pack of diapers, baby powder, bay hair oil, baby soap, baby shampoo, moisturizing milk cream and a glass feeding bottle with a silicon nipple. Such a complete combo can ease you at Baby Care up to much extent.
Cute and Cuddly Teddy Cushion:
Just think, in what activity does your cute angel spends most of his time. Of course, lying in his/her cozy bed with his favorite soft toy! Thus, a pretty and beautifully printed Teddy Cushion is something that he would definitely love to cling to. This can truly make for a special gift for your much loved baby that will make them feel coddled. Made with supreme quality raw silk, this is really gentle for his tender skin and is sure to convey your love that he will always remember.
Butterscotch Delight Photo Birthday Cakes for your Bouncy Baby:
Well, you must have planned for a grand party to celebrate this unforgettable, moment in your life. Any festivity will remain languid and lacking unless an alluring cake is not present there. After all, it's the 1st birthday of your little prince or princess. It must be observed in a remarkable way. For this purpose, here is an alluring and exquisite personalized Photo Birthday Cake (www.giftalove.com/birthday-cakes-149.html) flavored with the delectable Butterscotch Delight flavor. This will really spellbind everyone at the birthday bash.
Cute Chocolate Photo Birthday Cakes:
Here is another idea for adorable and delectable cake featuring cute image of your lovable baby. Loaded with rich chocolate and vanilla flavor and tons of joy and happiness, this cake is sure to engross everyone in celebration.
Well, one of the oddest moments of the day for you is when you have to make your nutty baby bathe. This is the time when he becomes really cranky and noisy. Here's a perfect solution to this problem. As his 1st Birthday gifts, you must bring home a Baby Bath Kit that includes the exclusive toiletries that are gentle on his skin and eyes. Now, bathing will be a fun for your pampered baby.
With these alluring 1st Birthday gifts, you can make your baby happier than ever. You can find more such gifts on Giftalove, the much the recognized e-gifting portal. With their speedy online delivery you can rest assured of timely delivery of the gifts.