One of the most joyous festivals in India is Diwali which is right around the corner. It is the festival of happiness, prosperity, and togetherness and reminds us that good always wins over evil. Diwali is symbolic of light, and so on this day, people decorate their homes with candles, diyas, and lanterns to replace the darkness with illumination and positive energies. People visit the homes of their friends and family, exchange Diwali gifts, and devour on mouth-watering snacks and sweets. For this fun-filled and vibrant festival, it's time for a home redecoration. And, here we have brought some new and unique Diwali home decoration ideas which will help you add more joy and liveliness to your home on this festive occasion.
Importance of Diwali Decorations
Diwali is one of India's most popular festivals, celebrated with so much joy and splendor across the country. For the celebration of this most awaited Indian festival, people start preparations a month ahead of the festival. People start early shopping for new decor, sofa sets, curtains, god idols, or other items relating to the home decoration. People also start early home cleaning, decluttering, and decorating as it is believed that Goddess Lakshmi and Lord Ganesha visit homes to give their blessings of wealth and prosperity. All family members take part in cleaning and decorating the home as it is part of the Diwali celebrations.
Diwali Decoration Outside Home
Home decoration during this festive season is not just about beautifying your living room or pooja room, but also the outdoors; and so here are some ideas for Diwali decoration for outdoors.
1. Home Entrance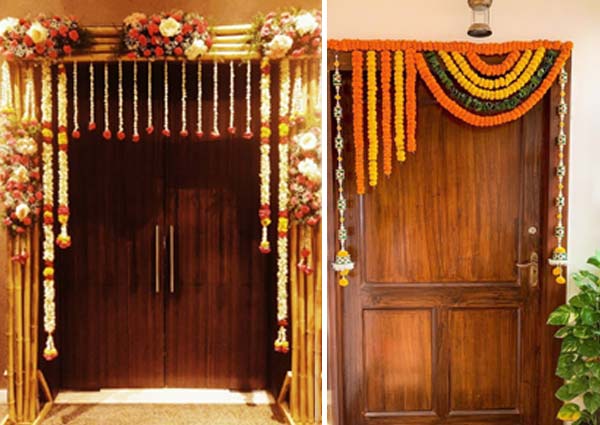 Making rangoli at your house entrance is a fun Diwali home decoration tradition that never gets old. It is mainly created on or around the home's main entrance to welcome the guests and also please the deities worshipped on this day. You can make unique intricate, simple yet elegant designs using rice flour and flowers. You can also make small footprints on either side of the entrance.
2. Balcony Decoration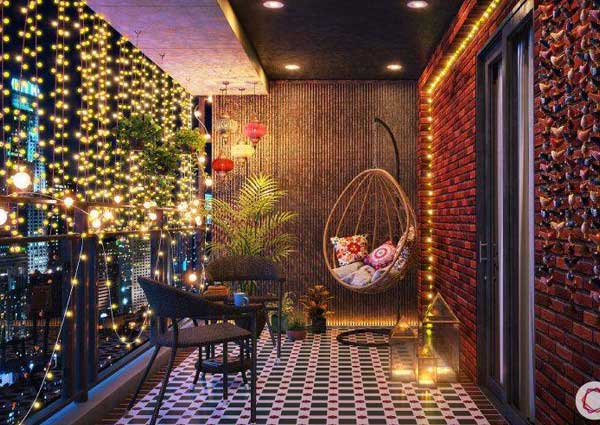 If your home has a balcony, you can decorate it with diyas, flowers, or lights. You can hang lit fairy lights or flower garlands from the balcony railings and make a rangoli pattern on the balcony floor. You can even hang a chandelier on the balcony rooftop to give it an elegant glow during the Diwali evening.
Diwali Decorations in Home
Now that we have covered the outdoor decoration ideas for Diwali 2022, let's move on to the Diwali decoration ideas for inside your homes.
1. Diwali Lanterns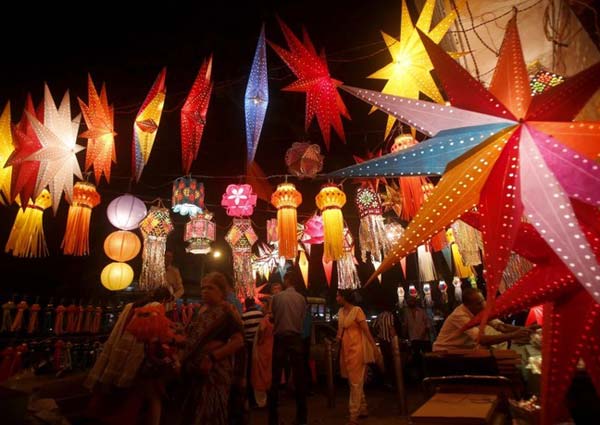 For your Diwali decoration at home, you can use colorful paper lanterns. You can draw pictures of the deities on the lanterns and light them for a colorful glow. You can also buy a bunch of colorful lanterns online in different shapes and patterns for your Diwali home decor. Other than the paper lanterns, you can also make glass jar lanterns. All you need is a few glass jars, paints and candles. Take a jar and paint it with your colors and patterns. Then place a small candle inside and the lantern is ready
2. Colorful Cushions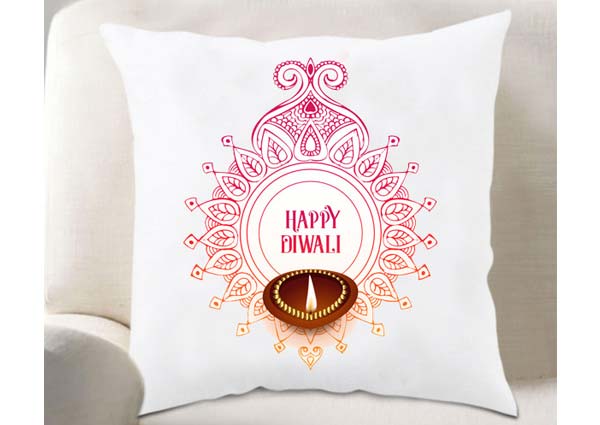 You can add so much color to your living room on Diwali by adding cushions. One of the versatile decor items suitable for any occasion is cushions. You can choose different cushions to decorate your home, from unique patterns to sequins in various colors.
3. Floating Candle Bowl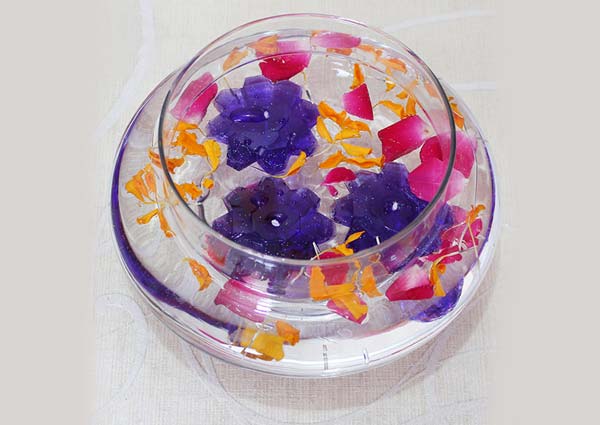 This home decor for Diwali will indeed bring so much color to your living room. For this home decor, you only need some floating candles and a big glass bowl. Fill the bowl with water and add the candles, and light them. You can also add some flower petals to add more color to the bowl. This floating candle bowl is great for center tables or dining tables.
4. Diwali Torans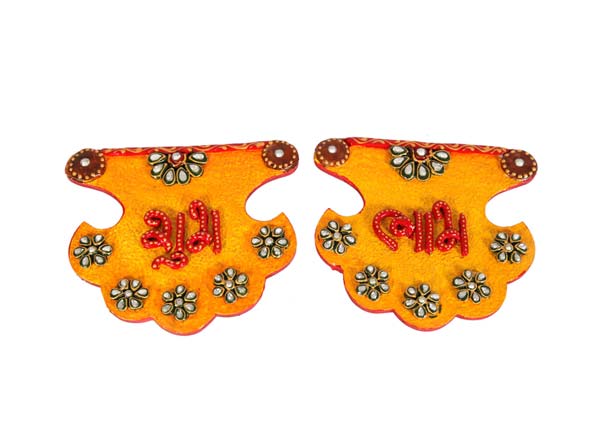 Add charm to your home during this Diwali with beautiful wall hangings or torans. There are numerous Diwali torans available online and in the markets, in various patterns that you can buy to decorate your homes. These torans are in the shape of Lord Ganesha, diyas and Kalash, or made with beads and tassels, and more. You can make your own Diwali home decor torans using flowers, ribbons, etc.
5. String Lights as Curtains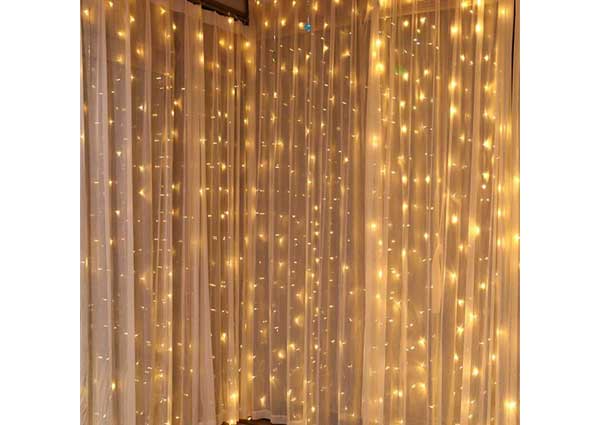 Wondering what to do with the space at your home which is empty? You can make the space festive by hanging string lights like a curtain. You can even hang the lights over your plants or an empty wall to add more color and glow.
Diwali Decoration Ideas for Puja Room
An essential place to decorate this Diwali is your pooja room since most of the puja rituals will be performed here. Follow these Diwali decoration ideas to bring charm and color to your pooja room.
1. Marigold and Mango Leaves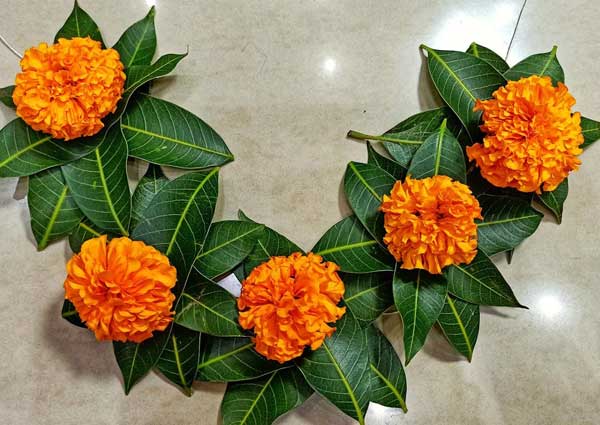 You can decorate your pooja room or mandir with yellow and orange marigolds. With these flowers and the mango leaves, you can also create garlands and hang them at the entrance and the walls of the pooja room.
2. Ganesha and Lakshmi Idols
On Diwali, Goddess Lakshmi and Lord Ganesha are worshipped for blessings of happiness, good luck, and health. Bring idols of these deities in brass, metal, or clay and place them in your mandir, along with vibrant flowers for Diwali decoration.
3. Silver Pooja Thalis and Diyas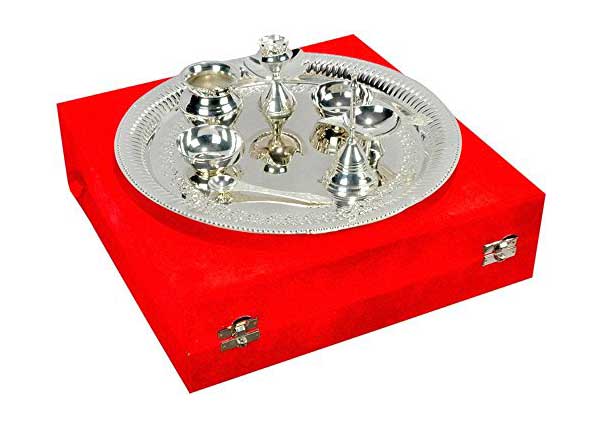 Another unique and creative way to decorate and bring shine to your pooja room during Diwali is using all your silver pooja thalis, coins and cutlery. Polish them well and place them in the mandir for pooja rituals. You can place an oil lit diya and flowers on the puja thali for decorations.
We hope the home decoration ideas on this page have helped you. Bring more positivity to your home this Diwali by redecorating your home with lights, lots of colors, and flowers. Giftalove.com is the site for you if you are searching for last-minute Diwali gifts online. Buy and send Diwali gifts for family, like sweets, home decor, and idols, through quick delivery in India.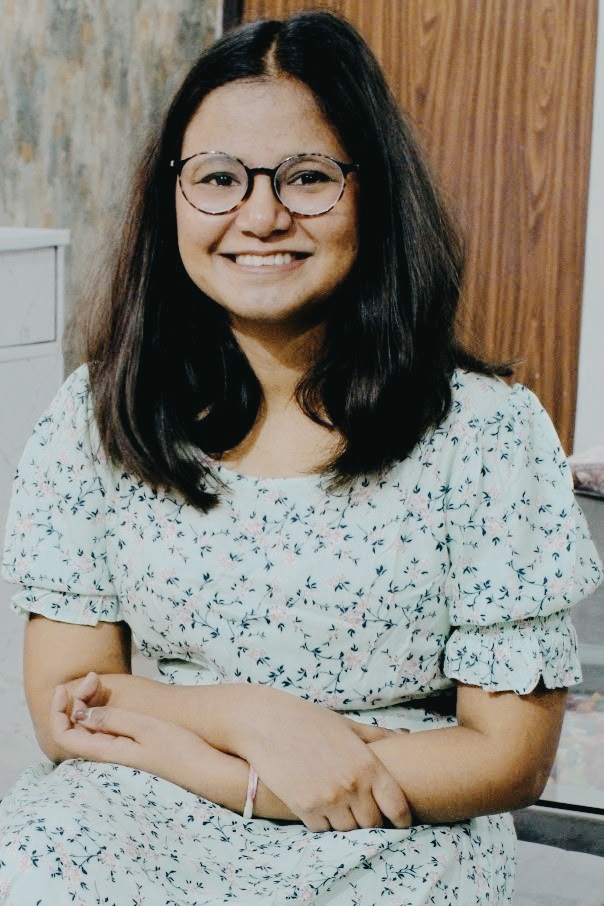 Pratiksha is our in-house content writer who aims to provide quality content to her readers. In her free time, she enjoys reading and writing, and learning about new things.