When a marriage completes a successful year, it is no less than a milestone achieved by the couples. Couples who proudly celebrate a year or years of their companionship are on cloud nine on the occasion of their anniversary. This big success is often accompanied by grand celebrations amidst near and dear ones and incoming of lavish gifts from all sides. Among all the flamboyant gifts, flowers make the most popular anniversary gifts during this occasion. They are beautiful, fragrant, and have the ability to spread their colors and charm in the stunning anniversary celebrations of the lovely couple.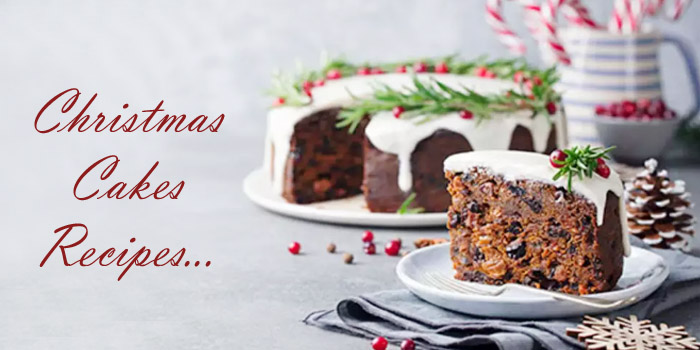 Though every year of wedding anniversary is supremely special for every couple, there are some years in a happy married life that needs to be applauded with the vibrancy and elegance of blossoms. Here we have listed down some really eye-pleasing and extravagant traditional flowers combined with traditional anniversary gifts for poignant wedding anniversaries celebrations.
First Wedding Anniversary – Carnations and Paper
Big congratulations to the amazing duo for successfully and happily completing a year as a newly married couple. Carnations and paper together make amazing first anniversary gifts as they have traditional connotations. Where carnations are considered auspicious for the first anniversary celebrations as they epitomize new and deep love, optimism, sweetness, and enthusiasm through their bright and vibrant hues, the gifts made of paper are another traditional first anniversary gifts offering auspiciousness in the celebrations. You can take a bouquet of fresh carnations along with a greeting card or tickets to the romantic getaway for the couple to wish them a happy life ahead.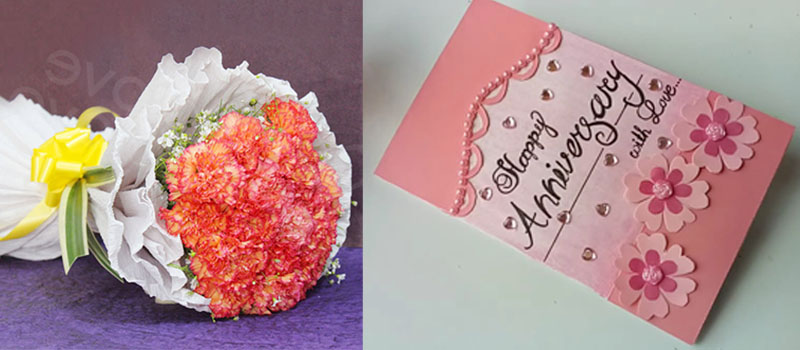 Third Wedding Anniversary – Sunflowers and Leather
Thinking of sunflowers and leather put together is certainly not a common idea, but when a special couple is celebrating their three years of marriage, there is definitely a logical reason to try it. Sunflowers are vibrant, strong, and passionate blossoms capturing the essence of the three years of marriage. The bright yellow petals of sunflower represent deep love and compassion between the couples. Apart from these flowers, things made of leather like handbags, wallets, or leather couple watches also serves as great combo products along with a bouquet of these flowers on third wedding anniversaries.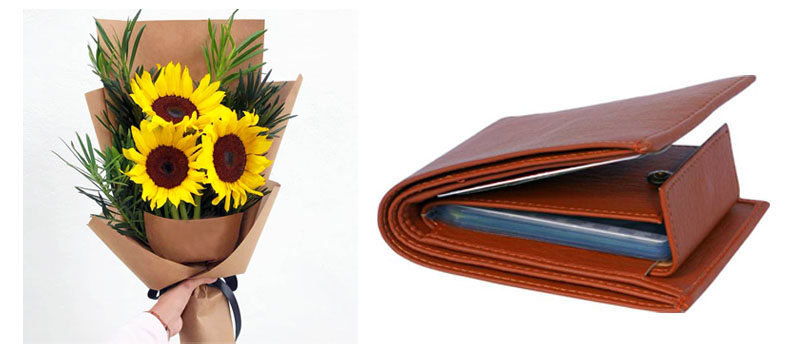 Fourth Wedding Anniversary – Geraniums and Fruit
Celebrating four years of marriage is certainly a big achievement. To surprise your dear ones on such a special occasion, geranium flower arrangement are great traditional gifts to elevate the moods of the celebration. The vivacious looking flowers will add grace and warmth in the anniversary celebrations and infuses love and affection in the life of the happy couple. When these charming blossoms are paired with another traditional 4th-anniversary gift items like fruits, the effect of this anniversary gift is nothing short of a captivating and colorful oil painting. Get a vibrant fruit basket made along with a lavish geranium bouquet to add colors in the celebrations.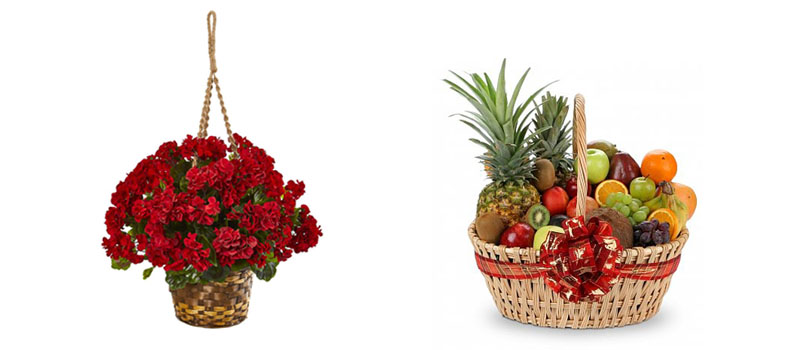 Fifth Wedding Anniversary – Daisies and Wood
Thinking of a mind-blowing gift for the lovely couple in your acquaintance? Then, going the traditional route is certainly a great idea. Grab a beautiful bouquet of colorful daisies and a gift item of wood like a wooden plaque, a painting or maybe a stunning piece of furniture for the happening couple. Where the lively daisies will not just represent fidelity, love, and hope in the nuptial bond, but also stands for the intense bond and growth in the relationship of the happily married couple, the wood will work as a lucky charm for the couple celebrating five years of their marriage.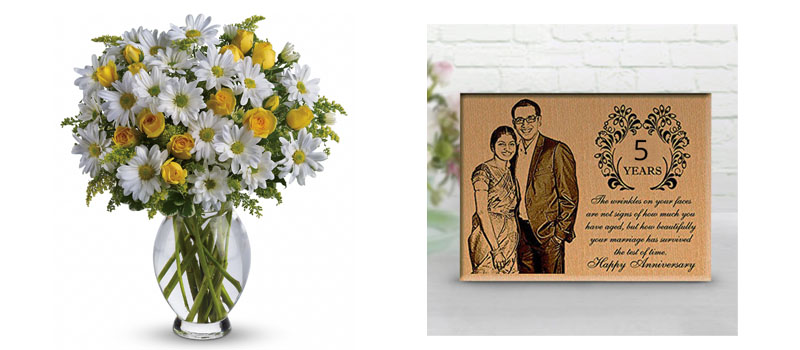 Eighth Wedding Anniversary – Lilac and Bronze
Lilac and the items made of bronze are just perfect and elegant combinations for eight anniversary celebrations. The blossoms of lilac stand for the feelings of first love, beauty, pride, modesty, youthfulness, and confidence, and their charming grouping together will look stunning in a fresh flower bouquet. Just as bronze is created after amalgamating copper and tin, it signifies the strong bond of marriage created after two different individuals are religiously knotted together for life. You can go for bronze trophies for the couple or jewelry pieces made of bronze to complement your lilacs for the lovely couple.
Tenth Wedding Anniversary – Daffodils and Tin
To celebrate the occasion of the tenth wedding anniversary, it is better to go the traditional way and picking something more rustic and natural for memorable anniversary celebrations. Daffodils are the traditional flower for this milestone anniversary as they stand for deep love and romance among the couple celebrating the occasion. If it's your 10th anniversary, then surprise your wife with a brilliant bouquet of these flowers to add more spark to your relationship. As tin is another auspicious traditional item for such anniversary, going for gifts made with tin are undoubtedly a fantastic idea.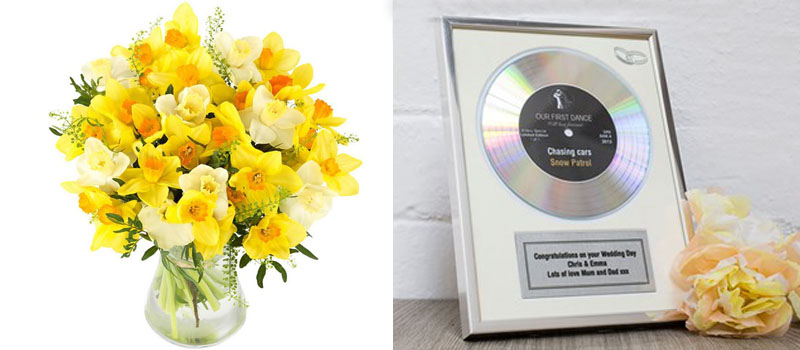 Twelfth Wedding Anniversary – Peonies and Silk
Peonies and silk together are traditional gifts for 12th anniversary celebrations which are breathtaking and hard to beat coalition. These sophisticated ruffled blossoms are popular blossoms picked for the celebration of twelfth anniversary celebrations as the petals of peonies enjoy striking resemblance to the feathers of swans that are known for their everlasting bonds with their mates. As silk is another traditional gift for such a milestone anniversary celebration, you wrap your bouquet of peonies with a silk ribbon or gift a silk saree to the beautiful lady celebrating the occasion.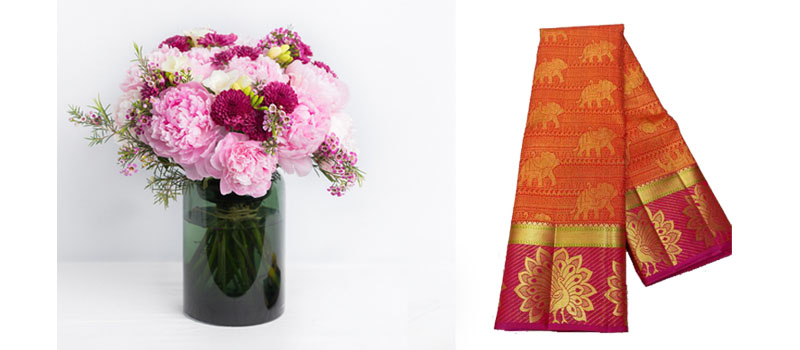 Fifteenth Wedding Anniversary – Roses and Crystals
Are you soon going to celebrate your 15th wedding anniversary with your ravishing wife? If yes, then going for an anniversary gift that comprises of roses and crystal gifts is definitely a wonderful option. They both are well-known traditional 15th anniversary gifts for extravagant anniversary celebrations. Buying a plush red rose bouquet and a crystal solitaire ring for your sweetheart will astoundingly strike the chords of her heart and make her fall in more love with you.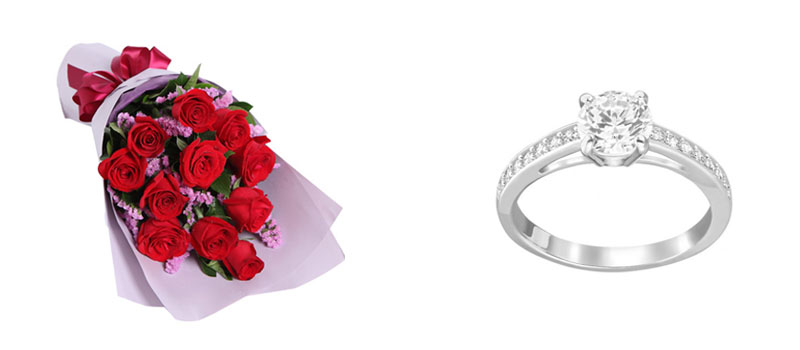 Twentieth Wedding Anniversary – Daylily and China
Completing 20 years of a blissful married life is an achievement in itself. If any of your loved ones are planning a grand anniversary celebration in the coming days, then going for this stunning gift combo is an impressive idea. Getting a beautiful flower arrangement of daylilies is a great idea as these blossoms are renowned for such milestone anniversary celebration as they stand for being carefree and without restrictions, which holds the essence of a long-term and prosperous marriage. Complimenting these vivacious flowers with gifts made of china like a dinner set, tea set, personalized china plate, and photo frames.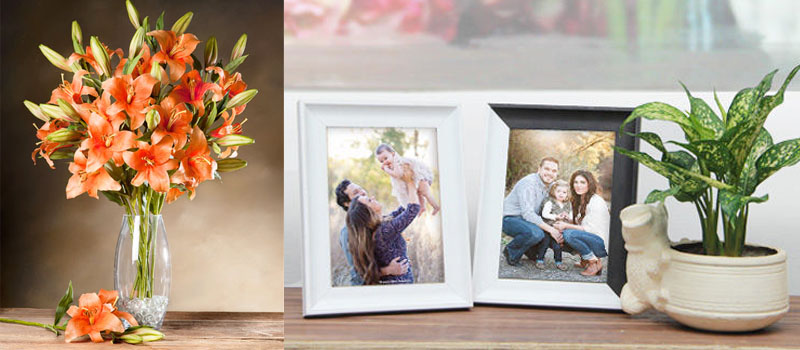 Twenty-Fifth Wedding Anniversary – Irises and Silver
Looking for perfect anniversary gifts for 25th anniversary celebrations? Well, your quest for these gets ended with this traditional and eye-catchy combination of iris flowers and silver. Infusing flower arrangement of royal irises and a gift made of silver will add grace and charm in the magnificent celebrations. The vibrant blue irises will add more elegance and sophistication to your gifting style. A lavish bouquet of 25 iris blossoms tied together with a silver ribbon and a bow or these blooms in a designer silver glass vase will be perfect gifts for the lovely couple.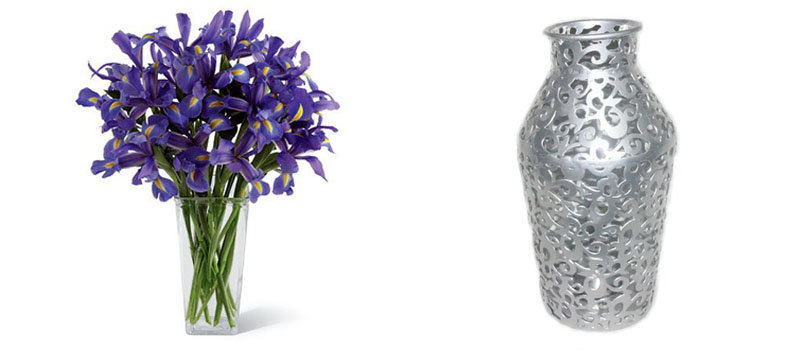 Fiftieth Wedding Anniversary – Yellow Roses and violets and Gold
The couples who are about to celebrate their 50th wedding anniversary, a very big and earnest congratulations to you all! This is undoubtedly no less than a milestone achieved by you! If you too are going to celebrate or be a part of 50th anniversary celebration, then a flower arrangement of yellow roses and violets clubbed with a gold gift will definitely make marvelous gifts. Both the flowers stand for a long and strong marital bond and symbolize humility, virtue, and faithfulness. For the gold gift items, you can buy jewelry pieces, gold-plated chinaware, gold pendulum clock, and so many more.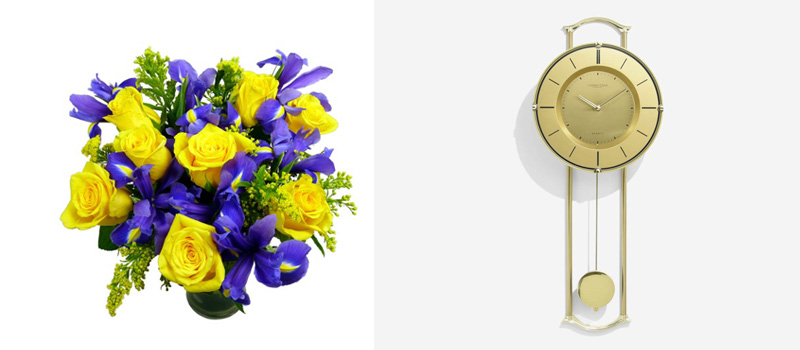 All these stunning gift ideas will add more vibrancy and warmth in the anniversary celebrations. If you wish to order such gifts online, you can explore Giftalove.com, an online gift portal having a stupendous range of anniversary gifts online for all kinds of anniversary celebrations.
Sakshi Ecavade is our in-house content developer having a good understanding about the gifting industry. She creates quality content surrounding flowers, chocolates, plants, cakes, and other products which makes excellent gifts for the people. Accurate and authentic information is what she tries to deliver through her blogs.