No shade is cooler than that of a mother's, nothing is more secure than a mother's lap, no place is happier than that of a mother's warm hug, and no one can be the ever-giving life's fountain than that of a mother. A mother is not only a word or a group of letters but a beautiful God's creation that we can name as "Human form of GOD." A mother holds the most special place in a child's heart. With the presence of a mother in life, the messed up life feels calmer, happier, peaceful, and blessed. And, with us stepping into May, the summery month of the year, it is the time to celebrate the stupendous and the most affectionate occasion dedicated to Motherhood, i.e., Mother's Day. Falling on the first Sunday of May, this year i8n 2022, we will observe the Mothers Day celebration in India on 9th May.
Mother's Day is basically a one-day occasion when we, the humans, celebrate the presence of a mother in our lives by buying gifts for her. But, is this what we are supposed to do? Should we celebrate the existence of the purest souls in our lives only one day? Well, every one of you knows the answer and everyone knows what changes we have to make in ourselves. So, we will not go deep into it to ruin the feeling of this love-filled occasion. This Mother's Day, we want to infuse every heart will mom's love and respect by presenting some amazing and out-of-the-box Mothers Day gifts and presents. These ideas will help you take your dearest mom on cloud nine and make them feel that there is no one in the world like your mother. So, without any further ado, let us get started:
Table of Content
So, let us begin with the history and the origin of Mother's Day.
History and Origin of Mother's Day
We will soon be exploring the best gifts for Mother's Day celebration and the dedicated gift ideas; you must know why Mother's Day is celebrated? And what is the origin of Mother's Day? If not, then let us begin the journey: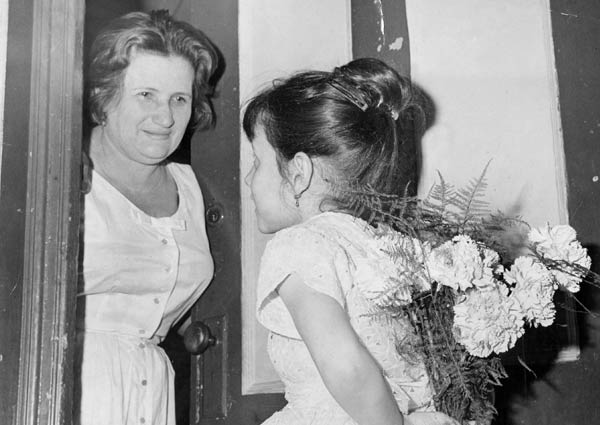 Talking about Mother's Day rooted history; this felicitous day was originated in the Era of Greeks and Romans.
Several stories and instances suggest that the tradition dates back to the United States of America. The UK people used to celebrate Mother's Sunday to celebrate the mother's presence in life.
If we talk about how the concept of Mother's Day came into existence, the efforts of two ladies named "Julia Ward Howe" and "Anna Jarvis" played a vital role in fame the motherhood celebration.
The history of this annual celebration dates back to the time of Ancient Greeks. The Greeks used to celebrate the day dedicated to the maternal goddess.
Romans also used to celebrate the festival called "Hilaria" dedicated to the Mother Goddess, other than Greeks.
Apart from these instances, early Christians also celebrate Mother's Day to honor the "Virgin Mary."
Digital Gifts for Mother's Day: Lockdown Special
As we are all aware with the current situation in which pandemic is not ready to go, and we, the Indians, are not ready to let go of any of the celebrations and festivities. That is why; we have this most useful section at the top of our list. No one can go out to buy Mother's Day gifts to surprise your dearest mom, and not everyone is a great cook to make something special for their moms. That is why; we have the perfect solution to this problem. We have a list of digital Mother's Day gifts with which you can express your love to your mom without destroying the kitchen.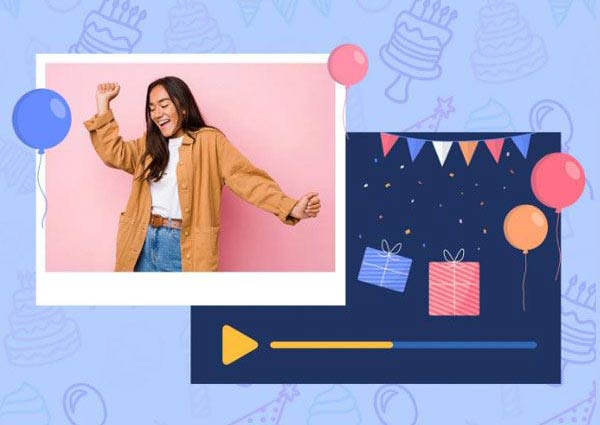 So, let us begin:
Send your mom a cute caricature
If you are blessed to have a working mom who is working really, very hard day and night to give you the kind of life you dreamt of, there could be no better way other than sending a cute caricature. These cute and funny caricatures representing her personality will leave no chance in making her feel flabbergasted joyful on this special day dedicated to her.
Invite guitarist over the phone call
Who does not like the melodious sound of guitar? If your mom is also fond of instrumental music, then you can invite a professional guitarist over a phone call to wish her a very happy Mother's Day.
E-greeting cards are a savior
If you are not good with words and still want to express your feelings to your dearest mom, greeting cards can come in very handy. But, this pandemic season, ditch the regular cards and prefer e-greeting cards to wish your mother digitally on Mother's Day.
Surprise her with a personalized video message
Don't feel sending a greeting card will be enough to make your mom feel special? Well, you can level up your gift with a video message.
Personalized Gifts for Mother's Day
In recent times, personalized gifts are touching new heights of craze and excitement from every gender and age group. Everyone is losing their hearts for the fantastic customized gift options. Some of them are decorated with the name initials. Some are gingered with cute photographs; personalized gifts have become an ideal gifting option for almost every person on your list dedicated to every celebration falling on the calendar. For Mother's Day as well, you can get a whole new collection of personalized gifts through which you can wonderfully and effortlessly convey your heartfelt emotions and feelings.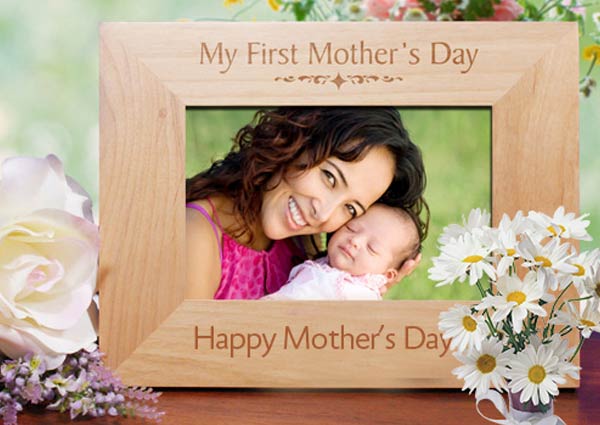 So, let us have a look at the list of personalized gifts for Mother's Day:
Personalized photo frames to relive all the special memories you have spent with your mother and other family members.
Personalized key chains having cute photographs of yours with your mother will give her an all-new and fantastic way of keeping house keys safe.
Personalized tabletops will turn out to be the best way to surprise your working mother.
The personalized wooden plaque is surely a mother-type gifting option as plaques have that ancient look.
Personalized photo mugs will not only make the Mother's Day special but will make every morning of her special
Personalized photo cushions are also one of the most unique and out-of-the-box gift ideas to make this Mother's Day a fantastic one. Just give her this cushion and sleep on her lap. She will be very happy for sure.
Personalized cakes are a delectable and unique gifting idea to make this one-day occasion a memorable one for your mother and everyone in the family.
Perfect Mother's Day Gifts for Different Personalities
The most affectionate day of the year is here to enhance your bonding with your dearest mother. Every mother is a woman, and hence, they have some common habits like satisfying their inner self. Some likes to buy décor items, and some purchase crockery items. So, if you are confused about which gift will make your mother feel special on the occasion of Mother's Day, this gifting list will help you choose the best gifting item for sure.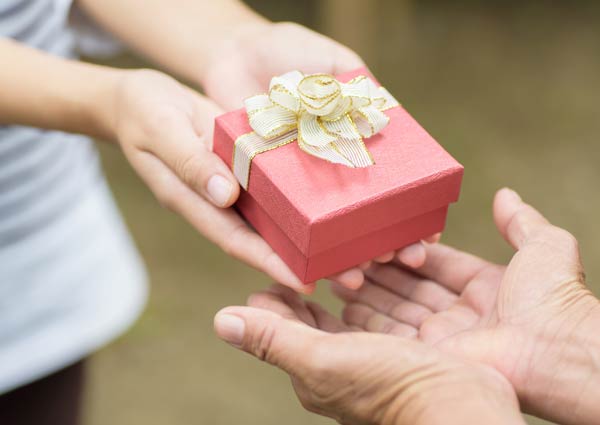 So, let us begin to hunt for the best gifts for Mother's Day:
Different Personality of Mothers
Best-suited gifts
For the fashion freak mothers

A stylish handbag or tote bag
A classic perfume
Vouchers of favorite shopping
stores A nice pair of footwear
Some clothing pieces and dresses
Jewelry items

Mothers who love reading

Some classic and all-time legendry books
Great novels from favorite writers
Yearly subscription of the book store
Library kit
Reading pillow
Kindle
E-books
Audio books

For the mothers who love cooking

Knife set
Recipe book
Wooden chopping board
Good quality kitchenware
Baking kit
Classic crockery items

For the gym lover moms

Personalized protein shakers
Yoga mat
Sporty headphones
Fitness tracker
Good quality blender
Gym bag
Yoga blocks

For the homemaker mothers

Automated mop
Home cleaner
Home décor items
Plants
Caricatures
Spiritual idols
Mother's Day Gifts as per the Zodiac Sign
Are you the one who is confused about finding the best-suited mother's day gifts to make the occasion an extra special one for her? Well, let us take you a level up in gifting with this compiled and well-researched list of Mother's Day gifts as per the Zodiac sign.
So, without wasting any more time, let us take a look at the table given below:
Zodiac Sign
Best gifts for Mother's Day
Best gifts for Arian mothers

Gardening tools
Green plants
Running shoes

Best gifts for Taurean mothers

Spa treatments
Staycations and vacations
Chocolates
Musical CDs
Exotic gift hampers for Mother's Day

Best gifts for Gemini mothers

Latest technical gadgets
Laptop skins or covers
Dream catchers
Diaries

Best gifts for Cancerian mothers

Personalized photo books
Poetry books
Flower bouquets and bunches
Personalized cushions and mugs
Photo frames
Terrarium plant

Best gifts for Leo mothers

Branded perfumes
Books and novels
Home décor items
Jewelry items

Best gifts for Virgo mothers

Organizers
Handbags
Fitness trackers
Green tea hampers
Dry fruits gift hampers

Best gifts for Libra mothers

Luxurious items
Tea sets
Wine basket
Cozy cushions
Flowers with vase arrangements

Best gifts for Scorpio mothers

Fashionable bags
Classy clothes
Spa kits Perfumes
Make-up items
Exquisite jewelry
Chocolates

Best gifts for Sagittarian mothers

A vacation or holiday
Coffee mug
T-shirt
Something related to sports

Best gifts for Capricorn mothers

Jewelry items
Planners
Laptops
Organized planners
Scented candles
Photo frames

Best gifts for Aquarian mothers

Bunch of red roses
Green plants
Something related to art and craft

Best gifts for Pisces mothers

Dinner at five-star hotels
Vacation at a new country
Personalized gift items
Cake and chocolate assortments
Wall hangings
Aromatic oils
Nice books
Best Mother's Day Flowers
Till now, we have seen many gifting options perfect for making the coming Mother's Day a fabulous occasion worth remembering and keeping alive in the mind's eye. But, do you have ever thought of surprising your mother with beautiful flowers? Gifting your mother some gorgeous flowers is not a new ritual. The significance of aromatic and colorful flowers on different occasions is different but, they will never let you down to express your feelings and emotions.
Here, we have listed some spectacular flowers with their significances so that you can choose the best flower to make your mother feel loved. Have a look at the table:
Flowers
Significance
Gerberas

Best flower to gift to a cheerful and fun loving mother
Gerbera is one of the most vibrant and jovial flowers
Aptest flower to bring smile on your mother's face

Roses

Roses are the best ways to express your love and emotions to your favorite person
Pink roses will make the best flower choice for your dearest mother
Rose also symbolize your friendship with your mother

Lilies

Lily is the best flower for the mother who is on the sophisticated side
Lily will describe the purity and the beauty of your mother in the best way
A bunch of lilies will turn out to be the statement-making gift items.

Carnations

Carnations make the best choice for the feminine personalities.
Best way to represent the familial love
Gifting carnations will bring good luck to your mother.

Orchids

Orchids are the best flowers representing fertility
Gifting orchids will bring strength, wisdom, and charm.
This gorgeous flower will also turn out to be one of the most thoughtful gifts for Mother's Day.
Perfect Movies to Watch with MOM on Mother's Day
Here, in this section, we have prepared a list of some nice and inspiring movies dedicated to the mother-daughter duo. These movies are perfect to binge-watch with your loving mother or daughter and with the fist watch; they will become all-time favorite movies for sure.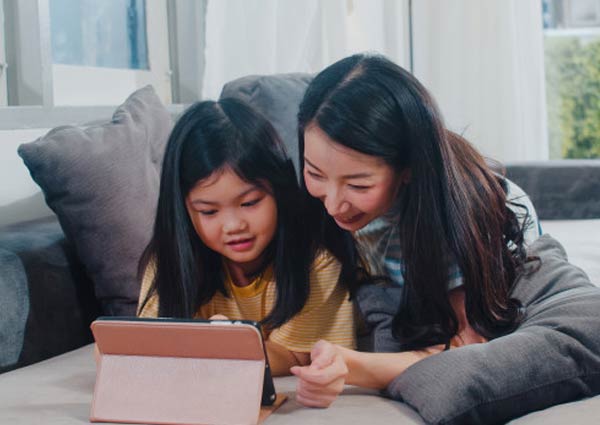 So, let us have a look at the list and then you can find which will be your favorite one:
| | |
| --- | --- |
| Movies | Releasing Year |
| Mother India | 1957 |
| English-Vinglish | 2012 |
| MOM | 2017 |
| PAA | 2009 |
| Nil battey sannata | 2016 |
| Secret Superstar | 2017 |
| Khoobsurat | 2014 |
| Maatr | 2017 |
| Helicopter Eela | 2018 |
| Mary Kom | 2014 |
| The Kids are All Right | 2010 |
| Dumplin' | 2018 |
| Brave | 2012 |
| Wine Country | 2019 |
| Homecoming: A Film By Beyoncé | 2019 |
| The Incredibles 2 | 2018 |
| Tully | 2018 |
| Lady Bird | 2017 |
| Bad Moms | 2016 |
| The Babadook | 2014 |
| Mother | 2009 |
| Mamma Mia | 2008 |
Closing Thoughts
The existence of a mother in life is no less than a blessing. God has blessed humankind with its beautiful creation as no one can have a God's glimpse with eyes. So, he has gifted his children with his blessings in the form of the mother. But, the feeling to embrace such pure soul in our lives is indeed the heavenly feeling in the World. So, make this special one-day occasion a memorable one with this Mother's Day gifting idea we have prepared especially for you.
You can very easily buy Mother's Day gifts online from our exclusive range of gifts available at GiftaLove.com. We have gained name and fame and have successfully carved our place in every human heart with our hard work and dedication. So, if any of you is confused about what will be the best gift for occasions like birthdays, anniversaries, Holi, Diwali, Friendship Day, Valentine's Day, Mother's Day, Father's Day, housewarming, or many more falling on the calendar, simply visit our huge and exclusive catalogs.

Priya Gupta is the in-house content writer and developer of Giftalove.com. Her ever-smiling face, big heart, and jolly-good personality make her stand out. Her writing style demonstrates a harmonious union between passion and creativity. She is a multitasking person, delivering flawless work while listening to music, and dancing to the beats of Justin Bieber. All she needs is a cup of coffee to express her views through her words!