gifts for any occasion, as offering a bunch of roses, carnations, lilies, etc., can help you send your love and affection to your close ones with any words. But various flowers are edible. You can add them to various dishes as a garnish or for flavor. Here are the top 10 edible flowers:
1. Roses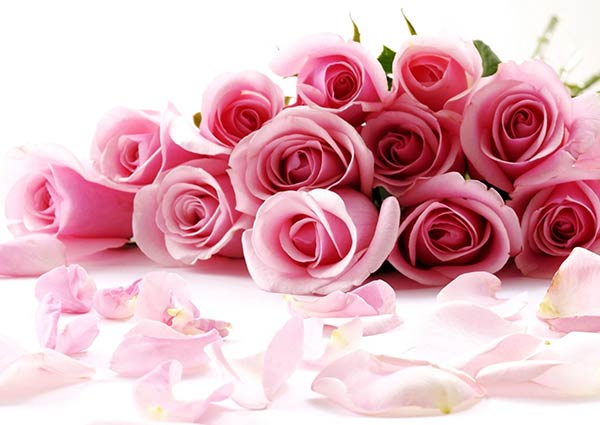 First on our edible flowers list is the beautiful rose. It's one of the famous blossoms used widely in perfumery and cosmetics for its pleasant fragrance. This is also a popular romantic gift choice for couples to express love and affection to their special someone. People buy a rose bouquet or basket arrangements for gifting their close ones. The rose petals are edible and have a sweet and floral flavor. You can add petals for garnishing or to flavor desserts, jams, beverages, and other delicacies. Did you know that roses also offer health benefits? These blossoms have some compounds present, which can reduce stress and anxiety.
2. Hibiscus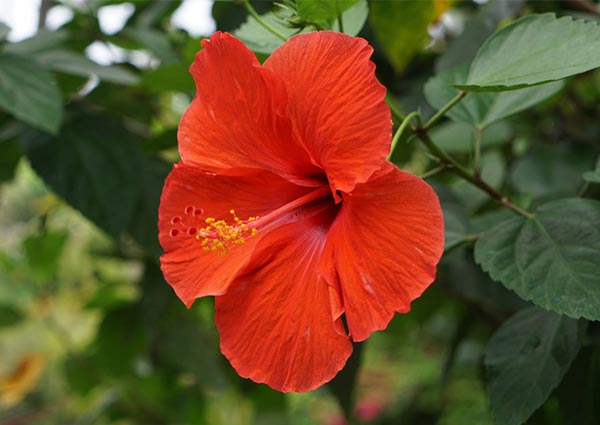 Another popular flower that is also edible is hibiscus. There are several species of the hibiscus flower, but the most popular and edible one is Hibiscus sabdariffa. These flowers have an acidic, berry, or tart-like flavor and are widely used in teas, cocktails, salads, jams, etc. Some studies suggest that hibiscus has some therapeutic properties, like reducing cholesterol and blood pressure.
3. Lavender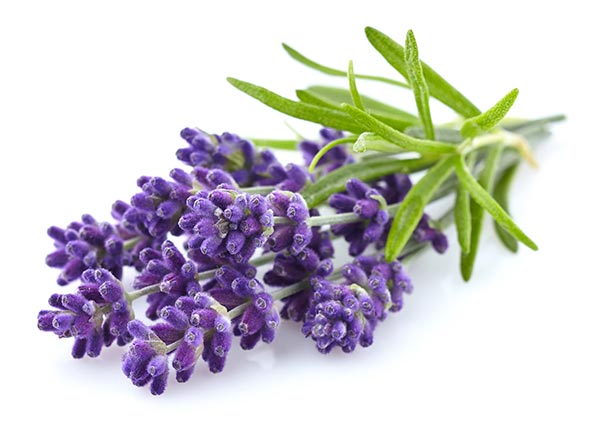 Lavender blossom which are well-known for their sweet fragrance, are used in the perfumery, skin care products, and aromatherapy. It has a sweet, earthy, and mint-like flavor and is used as a garnishing in cakes, flavoring in herbal teas, syrups, champagnes, ice creams, etc. If you wish to cook with lavender, it is best to start by adding a small amount of the flower. You can also pair lavender with chocolates, berries, thyme, etc., for the best flavors.
4. Carnations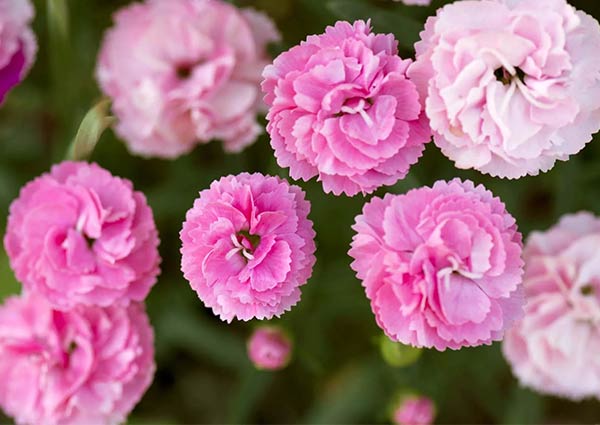 Carnations, also known as the "flower of the gods", are pretty blossoms that can also be eaten. It has a tangy, bitter, and peppery flavor. Centuries ago, the French used distilled carnation petals in liquors. Today, these flowers are used in various recipes such as soups, ice cream, sorbets, and other desserts. Carnations are also one of the best edible flowers for cake decorations. You can eat the petals or let just use them as a garnish.
5. Marigolds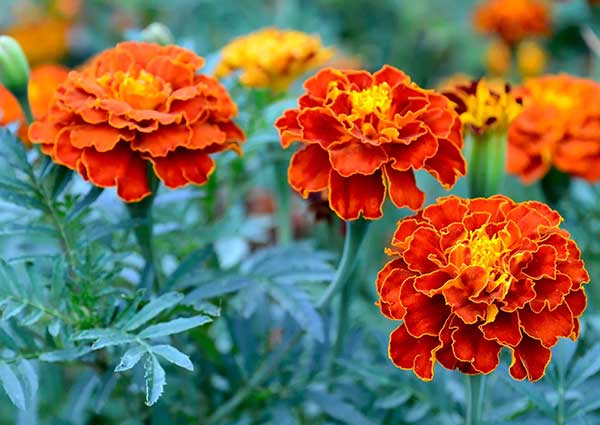 Marigolds or calendulas are also known as the poor man's saffron as it used as an inexpensive substitute for saffron. These beautiful flowers have a bitter and spicy taste similar to saffron. Marigolds bloom into beautiful red, orange, and yellow hue flowers. The dried flower petals are used as a garnish in soups and salads or to flavor cheese and butter.
6. Honeysuckle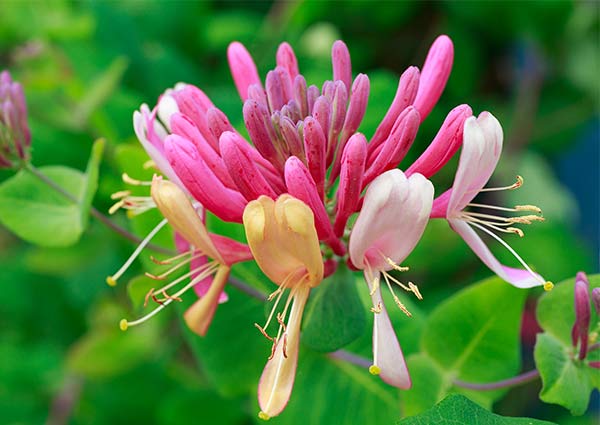 Another edible flower on our list is the beautiful honeysuckles, which are yellow and white blooms. As you can tell by the name, these flowers have a sweet flavor and therefore are used in syrups, yogurts, herbal teas, and as sugar substitutes in any desserts. It must be noted that the flower and its nectar are safe to consume, but there are some varieties of honeysuckle which bear poisonous fruits. Other than being used in dishes, these edible flowers can also treat inflammatory conditions.
7. Pansies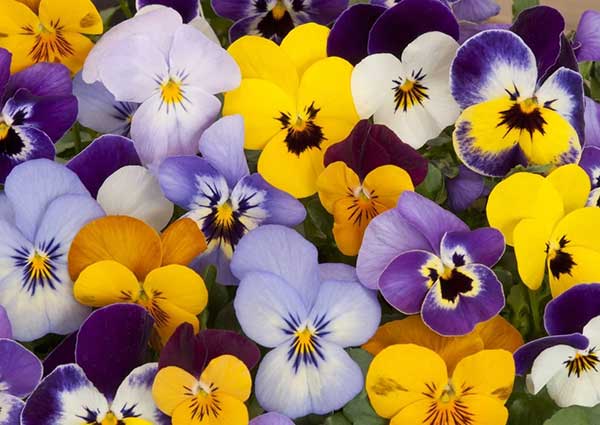 Pansies are flowers that can bring joy with their cheerful colors. They come in various hues where yellow, purple, and blue are the most common. Pansies are also edible flowers you can eat raw and have sweet, earthy, and floral flavors. Due to their various colors, you can use them as garnishes in cakes, cookies, and other dishes. Their petals can also be added to salads, not just for color, but to add a hint of its mildly sweet flavor.
8. Impatiens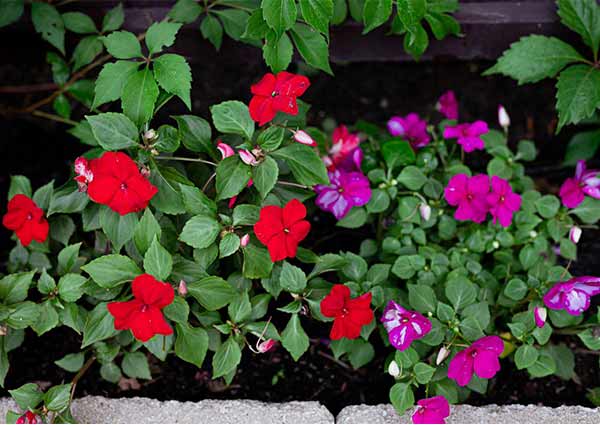 Like pansies, impatiens also comes in myriad colors that are so soothing to the eyes. These edible flowers have a mild flavor, but the red ones are sweet. These are the ornamental flowers that add so much vibrancy to gardens. These flowers can be added to salads and fancy drinks for their mild flavor. It can also be candied as a garnish in desserts and other dishes.
9. Nasturtiums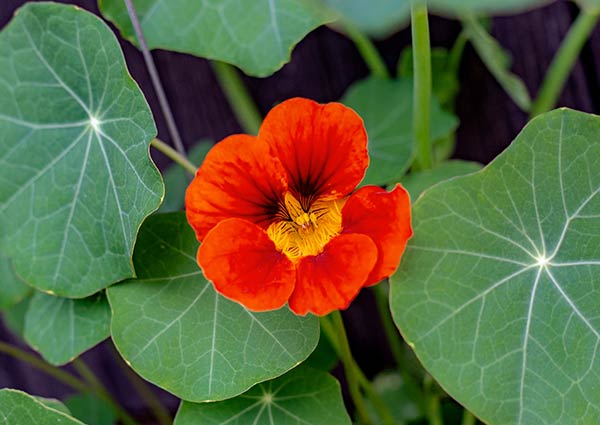 Nasturtiums are beautiful flowers that are easy to grow and are also edible. Not just the flowers but the whole plant can be eaten. It's also beneficial in adding its peppery and zesty flavor and being rich in minerals and vitamins. You can use nasturtiums in cooking in several ways. You can add it to salads, make nasturtium butter, jellies, etc.
10. Sage Flowers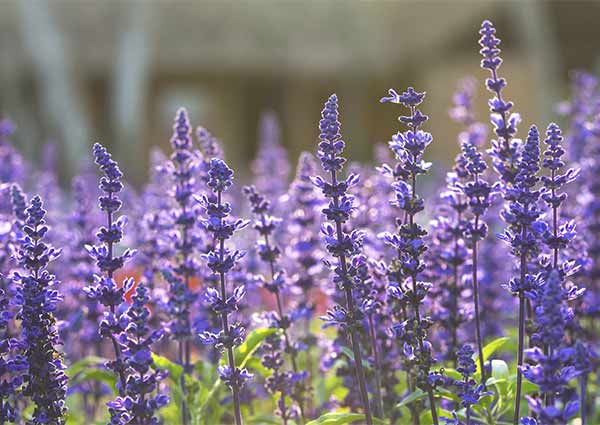 The sage flower is the last one on our list of the best edible flowers. Sage flower has a savory and sweet flavor and has numerous culinary uses. These can be added to dishes to add color and can also be used to make flavored vinegar. You can add sage flowers to salads, eggs, cheese dishes, and other delicacies and enjoy its unique flavor.
And those were some of the best edible flowers you can use in savory or sweet dishes for garnishing or to add their unique flavor. Flowers not just hold their place in the gardens or as anniversary, Valentine's, or birthday gifts, but some are edible ones with culinary uses. Adding the edible blossoms to any dish will enhance the flavor and also make the dish look more pleasing to the eyes.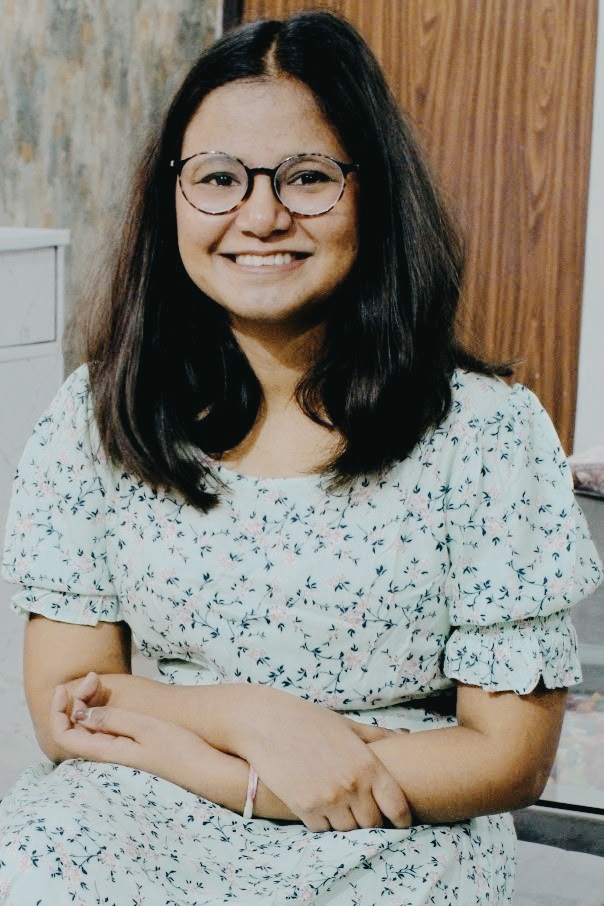 Pratiksha is our in-house content writer who aims to provide quality content to her readers. In her free time, she enjoys reading and writing, and learning about new things.