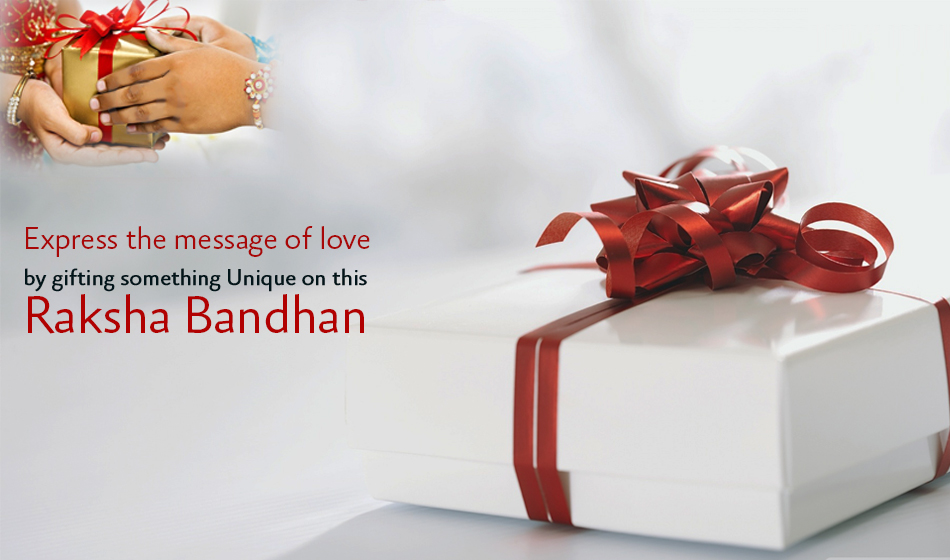 Did you know the essence of Rakshabandhan festival lies in gifts exchange? When siblings exchange gifts during this festival, they not just share happy moments but convey a very important message via gifts.
They express the message of love, care, loyalty, devotion and mutual protection. Siblings cautiously think of gifts they would like to give each other, since rakhi gifts represent the spirit of the celebration. So, if you're pondering what rakhi gifts your sis/bro will treasure for a lifetime, here I bring you some great Raksha Bandhan gift ideas.
Consider Presents that Last for a Long Time: Sisterly and brotherly love outshines everything and it lasts for lifetime and beyond. Which gift would reflect such a long-lived glory? Of course, a watch that despite being a classical gift, lasts long. In fact, diamond jewelry will also serve the purpose of an eternal gift. This gift can be passed onto future generations time and again.Instead of picking a piece of gift like this, consider getting your sibling a gift card on that wonderful watch or jewelry. Every time your sibling will don that particular jewelry or watch, he/she will really think of you. What could be a better gift than this, which will bring smile on your loved one's face?
Search for a Gift that will Earn Appreciation: Ponder what type of gift your sibling will truly appreciate. Well, people's preferences change over time, may be he/she has moved over a particular leaving you in dilemma. In such a condition, it's best to be a little careful with your gift selection. Choose a gift voucher from a renowned brand known for variety of goodies or let your siblings make their own preferences enjoying the shopping spree! They are really gonna bask in shopping spree choosing their own stuffs through this gift voucher.
Search for a Gift Based on your Sibling's Needs: While buying rakhi gifts for brother or sister, consider their needs beforehand. As a sibling you'll be familiar of your siblings' needs. For instance, if your sis is someone who loves cooking, of course she'll appreciate a crockery set or a kitchen appliance. Perhaps, she'd be planning to buy a food processor to reduce her effort in the kitchen. You can bring her this gift and make this Rakshabandhan festival euphoric.
As a second example, consider you brother is looking for a new gadget but he's been giving up this desire due to certain factor. You can elate his spirit by buying this gadget making this festival really enjoyable for him.
Consider these rakhi gift ideas before making Rakhi 2014 quite enjhoy balke for your siblings.
Sakshi Ecavade is our in-house content developer having a good understanding about the gifting industry. She creates quality content surrounding flowers, chocolates, plants, cakes, and other products which makes excellent gifts for the people. Accurate and authentic information is what she tries to deliver through her blogs.