When someone moves into their new home, they hold a housewarming party. During this party, the new homeowners show everyone their house, and everyone gets to meet and introduce each other. Owning or renting a new home is exciting and worth celebrating, so people also give gifts to the new homeowners to congratulate them.
Have you been invited to your friend's or your new neighbour's house party? Then, you must be looking for a unique housewarming gift. And, there's nothing more special and unique than a gift which is handcrafted with love. So, here we bring 10 DIY housewarming gift ideas which are so easy to make. Have a look!
1. Homemade Cookies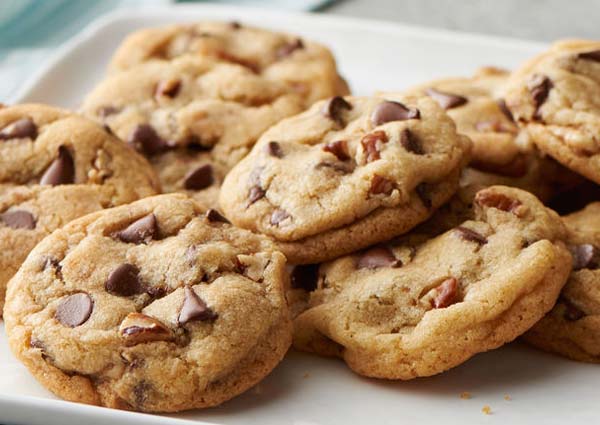 Get into your apron, bring out all the bakery essentials, and bake yummy cookies for your new neighbors. They will be thrilled to receive a batch of homemade cookies from you and feel welcomed in the new neighborhood. And, if you have never baked cookies before, you can always follow easy recipes off the net or bring cookies mix to bake your batch of yummy cookies. The new homeowners will love this DIY housewarming gift.
2. Gourmet Gift Basket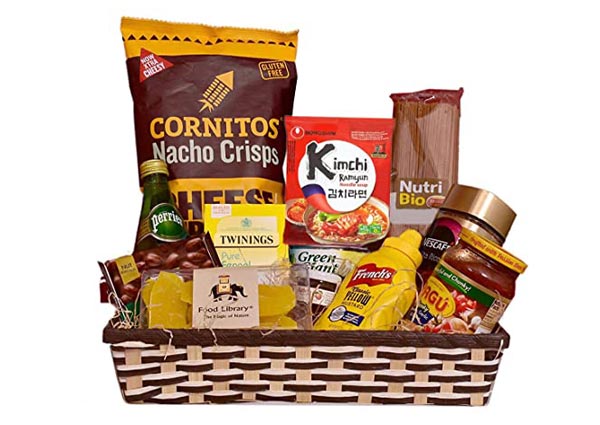 If you are looking for simple housewarming gifts for the new neighbors next door, then how about a gourmet gift hamper? All you need is a big basket for this simple and thoughtful DIY housewarming present. You can fill this DIY housewarming gift basket with chocolates, homemade cookies, snacks, drinks, and other food items. You can also set a theme for your gourmet basket like chocolate gifts hamper, sweets gift hamper, etc.
3. Scented Candles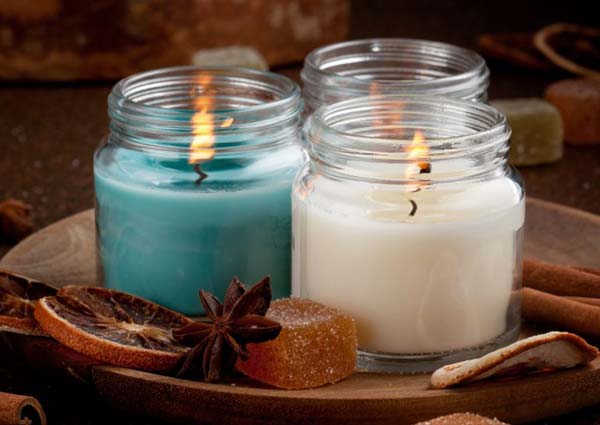 Another one of the DIY housewarming gift ideas includes scented candles. Everyone loves scented candles; when you light these, they will bring such beautiful fragrance to your room, bringing you peace and calm. After a long travel, your neighbors will enjoy your homemade scented candles when they come to their new home. And, it's so easy to make these! You will require a candle base, wicks, fragrance oils, a jar, and a pencil. For the candle base, you can use paraffin, beeswax, and soy wax. Melt the wax and add your essential oils. Then, place the wicker in the jar and pour the candle around it. You can also add color to your candle. Finally, decorate the jar with some ribbons and present it at the housewarming party.
4. Bath Products Gift Hamper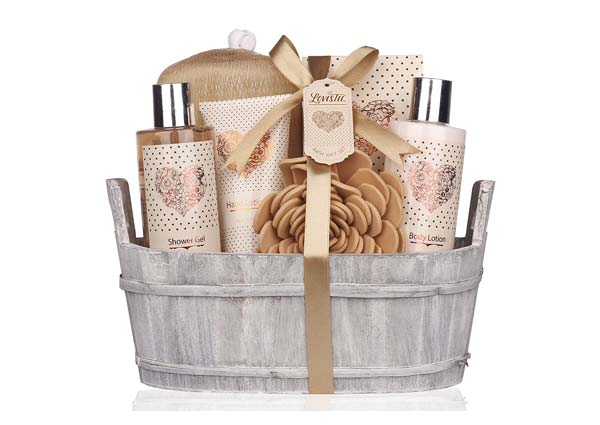 When you want to gift something thoughtful to the new homeowner in your life, you can choose to gift a bath and body products gift hamper. To curate such useful DIY housewarming gifts, all you need is a big basket and some of the high-quality bath and skincare products. You can add body lotions, shower gels, DIY scented candles, face washes, and more. Decorate the basket with ribbons, and you can also attach a card with your best wishes to make your neighbors feel special and welcomed.
5. Terrarium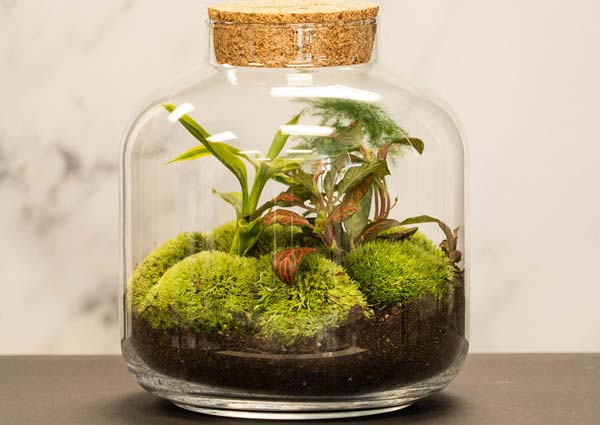 A terrarium is an enclosed environment with one or a few plants. This will make a thoughtful DIY housewarming gift and a home decor gift, as it will spruce up any living room. To make this DIY terrarium, you need a transparent bowl and line up the bottom with mud and pebbles. Place your assortment of succulents, cacti, or money plants, and there you have it. The terrarium is ready.
6. Wall Hangings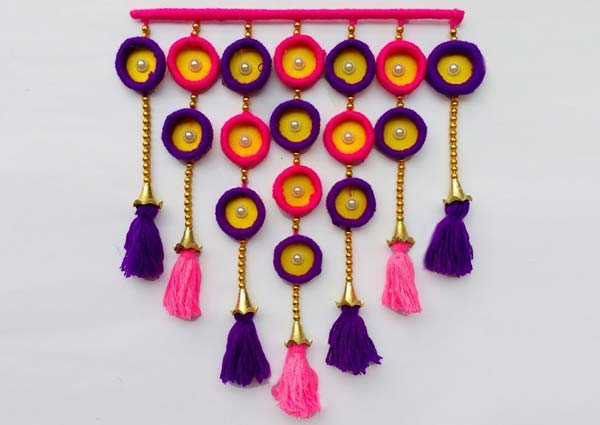 Bring out your creativity by making a DIY housewarming gift for the new homeowners. There are several wall-hanging tutorials which you can follow very easily, as these are some of the easiest DIY gift ideas. You can make a colorful tassel or pompoms wall hanging for which you will need wool of different colors and a long wooden stick. Make a few tassels and pompoms in different colors using wool and attach them to white woolen threads. Tie those woolen threads to the stick, and it's done. You can also replace the tassels with colorful paper hearts.
7. Picture Frames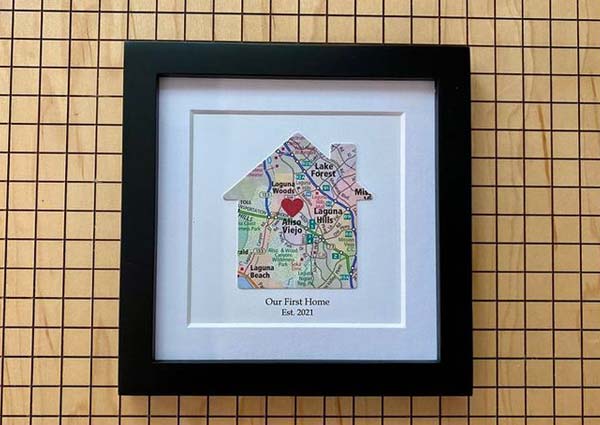 A DIY gift is a great option when you want to gift something from the heart. You can gift the new homeowners a DIY picture frame at the housewarming party. They will be so thrilled with your super cute and useful DIY gift. There are several DIY picture frames ideas and guides that you can follow to make your own. You can also try to make a photo frame with ice cream sticks and a paper clip holder. Line some sticks together, horizontally from edge to edge and then glue them together. Glue two sticks at the back diagonally as this will keep the rest of the sticks in place. Then, paint it in any color of your choice. Attach a paper clip holder at the center top of the ice cream stick base using a glue gun. The photo can be hung using a clip holder, and you can also change the pictures easily.
8. DIY New Home Essentials Kit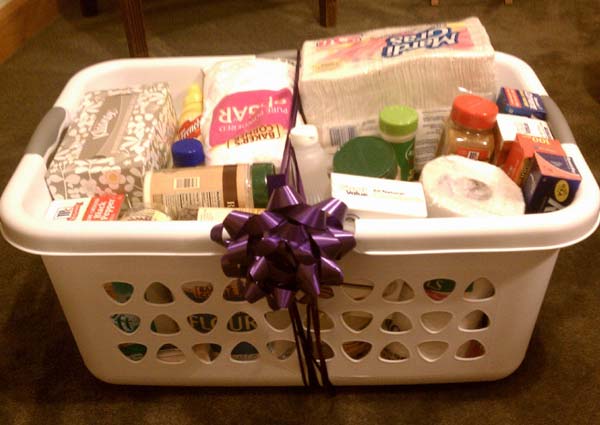 When you are looking for useful housewarming gifts, you can make an essential gift basket filled with daily necessities. Since new home owners have recently moved in, they will need some daily supplies. So, you can curate a daily essentials basket filled with cleaning supplies, disinfectants, cooking oil, hand towels, some snacks, cooking utensils, handmade soaps, etc. The new home movers or renters will be so thrilled with this simple yet very useful housewarming gift.
9. DIY Air Fresheners in a Jar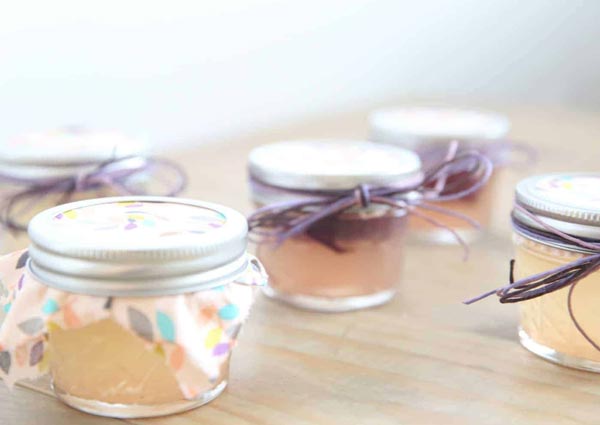 Here's a quick and easy idea for a handmade gift for a housewarming, a DIY air freshener in a jar. And, you don't even need a lot of things to make this gift. For this DIY, you'll need a mason jar with a lid and band, a cupcake liner, baking soda, and essential oils. Take 1/3 cup of baking soda in the jar, add 5 to 6 drops of essential oil of your choice, and mix. Then, place the cupcake liner at the top between the jar and band for the lid. Screw this lid tightly. And you can decorate the jar with ribbons, tiny mirrors, or any embellishments of your choice and present it to the new homeowners. You only need to poke a few holes in the top to use this DIY air freshener.
10. Mug Herb Garden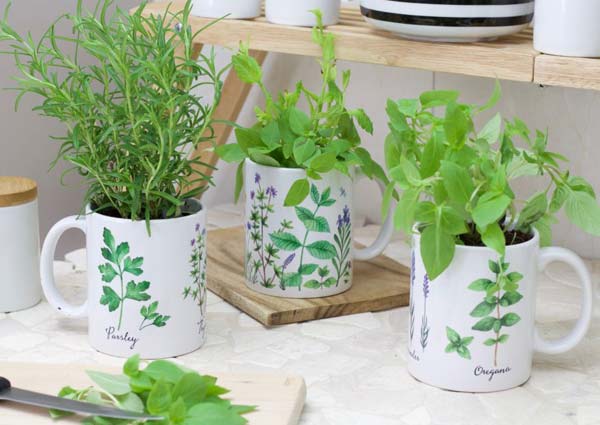 Lastly, our list of DIY new home gift ideas includes a cute mug herb garden. To make this cute housewarming gift, you need a couple of coffee mugs, river rocks, and plants and seeds of herbs like rosemary, basil, cilantro, etc. To make this gift, take a mug and layer it with some river rocks, which will help irrigate the excess water and enable the plant grow. Now just add your plant herb or seeds and water it. You can make a couple of different herbs in separate mugs and gift these to the new homeowners.
A new house is a huge achievement which is worth celebrating. If you are invited to a housewarming party, you should present a unique and thoughtful gift that will convey your best wishes to the new homeowners and bring a huge smile to their faces on their special day. For more gift ideas and gift shopping, you can choose Giftalove.com, a trusted online gifting portal with many options such as good luck gifts, housewarming gifts, birthday presents, and more. Through this portal, you can also send gifts to Bangalore, Chennai, Delhi, and various other cities with free shipping.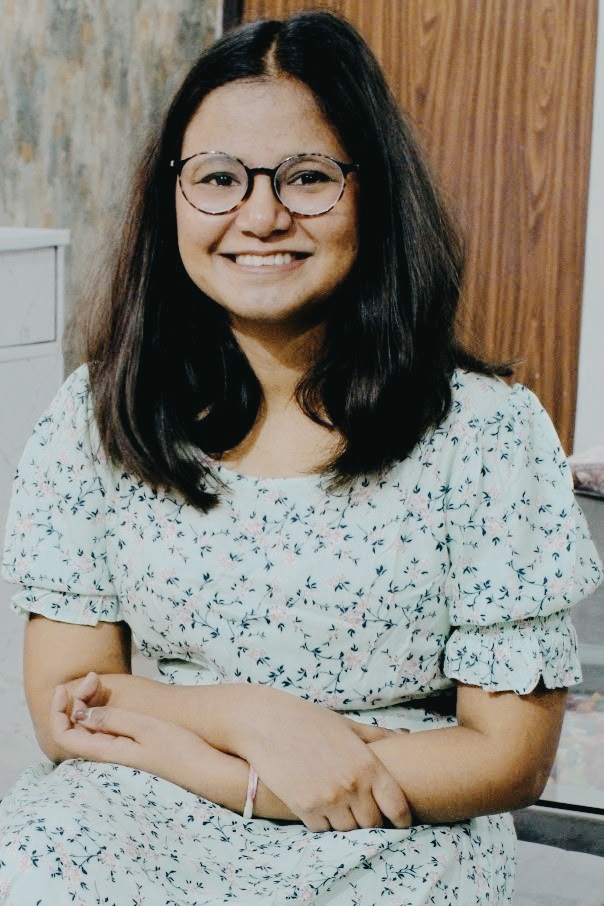 Pratiksha is our in-house content writer who aims to provide quality content to her readers. In her free time, she enjoys reading and writing, and learning about new things.