Now summers are not easy to tackle, but one can still make the most of this season. Even if one can't go outside to enjoy the beauty of nature because of extreme heat, one can certainly bring it inside with Summer Plants Online! Houseplants are the ideal remedies to the oppressive summer heat. They're also a quick-fix alternative for renovating your home's interiors recommended by interior designers and decorators. If you wish to change scenery at home but don't want to spend money on new wallpaper or soft furnishings, Indoor Plants Online is the simplest, cheapest, and most environmentally friendly way to brighten up your home.
Summer is an excellent time for a variety of plants to thrive. Why not make it a nice place to be since we'll spend time indoors? While some summer plants thrive all year but only blossom in the summer, others can't make it past the season. Today, we'll look at the most incredible summer home plants that you must have this season:
Alovera Indoor Plants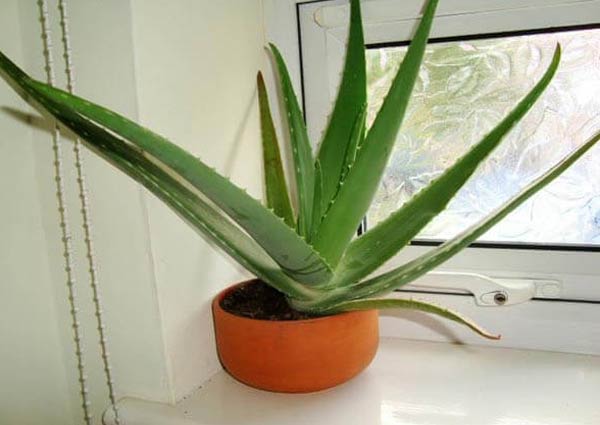 Alovera plants are plants that one can find in most Indian households. Aloe Vera is a succulent that is often used as an indoor plant in the home garden. Aloe Vera also works as an indoor pollution filter, sucking out pollutants from the air. Aloe Vera, like succulents, needs the correct amount of sunlight and water to thrive – neither too much nor too little. Overwatering might lead to the root rotting. Aloe loves the sun and only has to be watered once a week, after which the soil should be arid. You've probably used Aloe Vera in gel form or non-Western treatments for its healing and cooling effects; now also have it for your indoor vibes.
Succulents Indoor Plant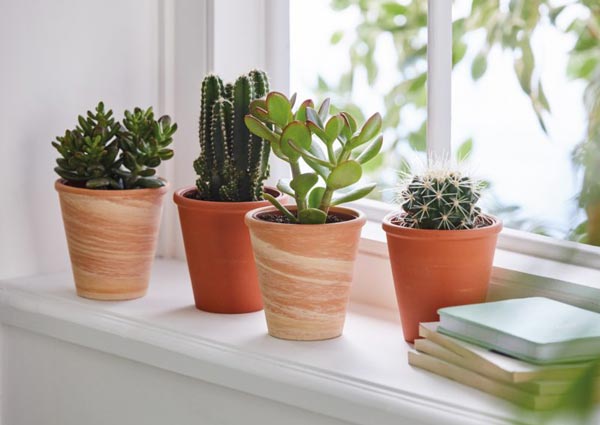 Succulents flourish in hot, dry climates and require less care because of their unique capacity to retain water. Thus, they're well-suited to indoor growth and are great for those looking for low-maintenance houseplants. If a person chooses succulents for the first time, they must know that it requires less care to grow. These plants are also the Best Plant Gifts. Succulents are the lovely indoor plant fads to hit the home garden scene in a previous couple of years. They're fleshy, spongy, and easy on the eyes. Succulents prefer arid areas and dislike humidity; they can withstand prolonged droughts!
Calathea Indoor Plant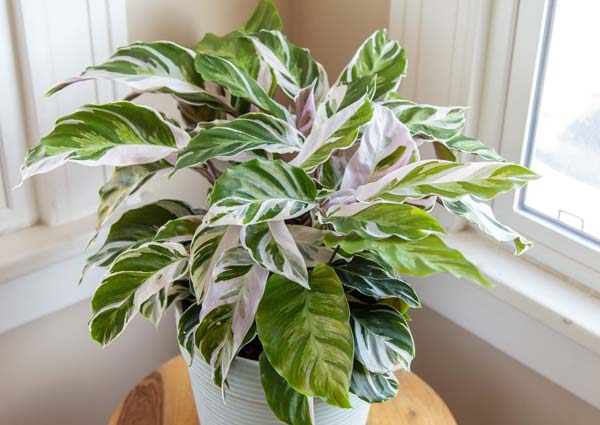 The Calathea plant is ideal for beginners who are unsure of flowering summer home plants. Its leaves are brightly colored and don't require any shaping or trimming. The Calathea plant is a popular choice for office decoration. It's popular in both households and businesses. It is a species of plant that enjoys indirect illumination, making it ideal for use in offices and other enclosed spaces. Calathea plants are famous for interior use since they are often easy to maintain and look fabulous, providing brilliant green plants to brighten up small rooms. Because the leaves of this plant already have a lot of colors, please keep them in a simple container.
Syngonium Indoor Plants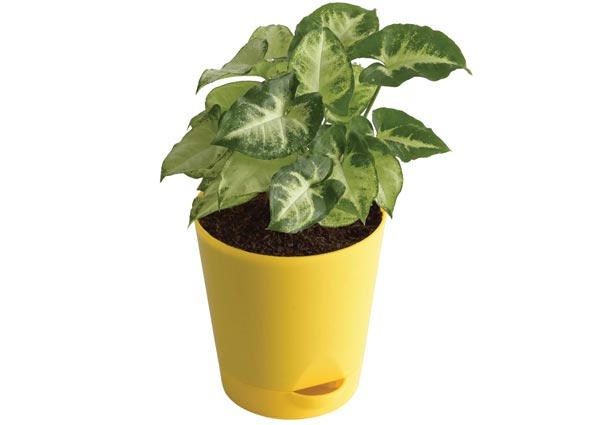 Syngonium is a beautiful indoor plant. For a long time, Syngonium hasn't had a problem with low light indoors. They can help you bring a little bit of nature into your living room, drawing room, lobby, or balcony. If you want to grow a plant quickly and easily without much upkeep or maintenance, Syngonium Plants are the way to go. They're a great complement to any work desk or tabletop. The leaves of these plants filter the air and come in various colors and designs. It's ideal for indoor decor because of its enticing coarse textured foliage with lovely leaves and patterns. This beautiful plant can be grown in showy containers on windowsills, in living rooms, bedrooms, and corridors. These plants develop quickly. They should be kept out of direct sunlight for as long as possible. Hanging planters are also an excellent option for Syngonium Plants.
Bonsai Indoor Plants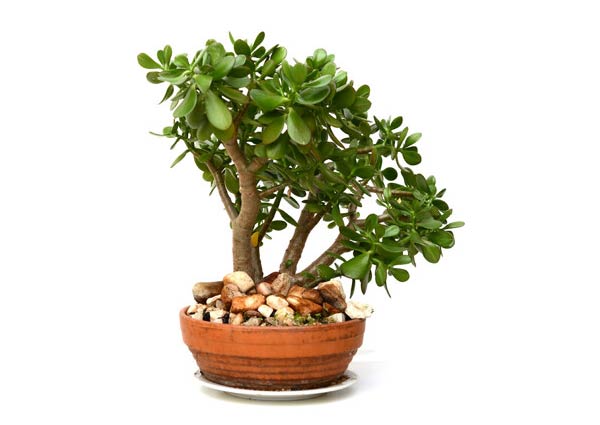 Bonsai plants provide a variety of physical and mental benefits. It aids in the removal of volatile organic compounds from the air, as well as infusing positive energy into the atmosphere. Growing a Bonsai Plant is a popular activity for many people since it relieves stress and builds patience and physical energy. It is recommended to grow bonsai plants in half-hidden light with the proper soil and fertilizer. It is also one of the best Home Décor Plants. A bonsai plant will quickly become one of the most popular plants for transforming a home into a greener and more peaceful environment. If you enjoy plants, the chances are that growing a bonsai at home is one of your most cherished fantasies. These beautiful, attractive, and space-agnostic plants and trees are ideal for any home garden. Keeping a Bonsai tree or plant at home isn't tricky, but it does take time and dedication.
Snake Indoor Plants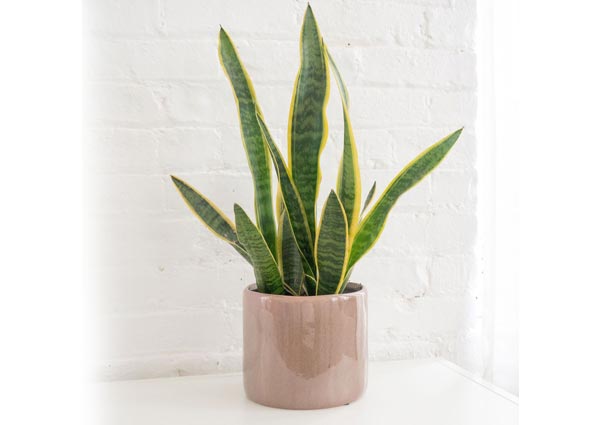 For these plants, indirect light is best, as gentle waterings occur only after the soil has completely dried. To add interest to an empty corner in your hall, place it on an elevated planter. Snake plants, like other indoor succulents, help to filter the air. It's among the few plants capable of converting CO2 into oxygen at night. This property makes it an excellent choice for bedroom décor, as it can aid in the regulation of healthy airflow. Snake plant cuttings are relatively simple to grow. The most important thing to know is that they decay quickly, so pick a soil that drains well. Leaf cuttings are the most common propagation technique; however, dividing snake plants is arguably the most straightforward. The roots produce fleshy rhizomes that can be easily plucked and potted up with a sharp knife.
Dracaena Indoor Plants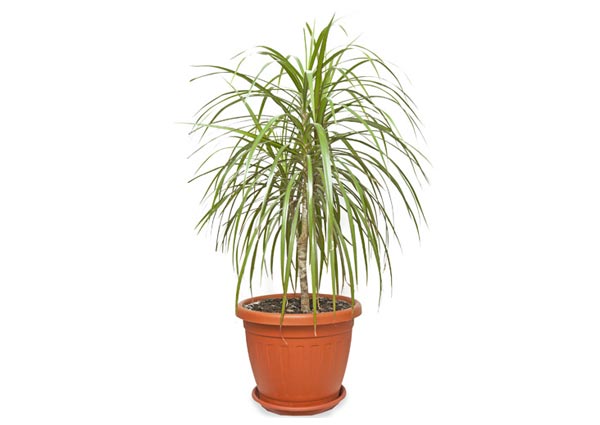 Dracaena plant care keeps the soil moist but not soggy in the houseplant dracaena. Overwatering or poor drainage is indicated by drooping or yellowing foliage. Finding well-draining soil to grow your dracaena houseplant is an essential part of learning how to care for a dracaena. This resin was once used to make toothpaste, colors, and medications. Dracaena reflexa is a common houseplant native to Madagascar and other Indian Ocean islands. Due to a crimson gum-like resin in the stems of dracaena that was likened to dragon blood, the plant's name comes from the ancient Greek term drakaina, which means "female dragon."
Lucky Bamboo Indoor Plants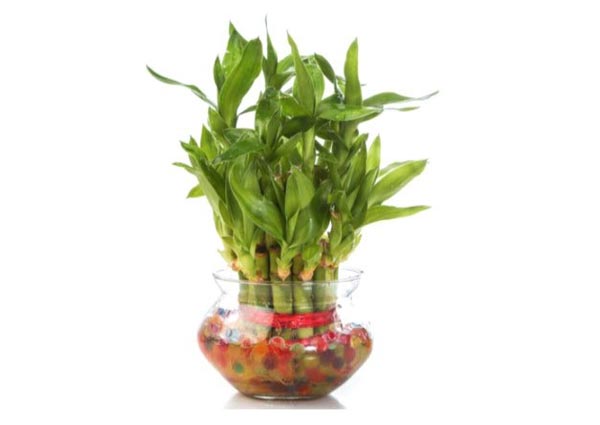 This plant is one of the common plants, and people keep them in their houses. Lucky bamboo thrives in well-drained, nutrient-rich potting soil. It's essential to keep the soil moist but not soaked. It can also grow when kept in stones or a vase full of water. Lucky bamboo plants would bring good fortune and luck to their owners, especially if they were given as gifts. The leaves will be scorched if they are exposed to direct sunlight. They are more tolerant to insufficient light than excessive light. However, if the plant begins to expand or the green disappears, give it lighter.
Jade Indoor Plants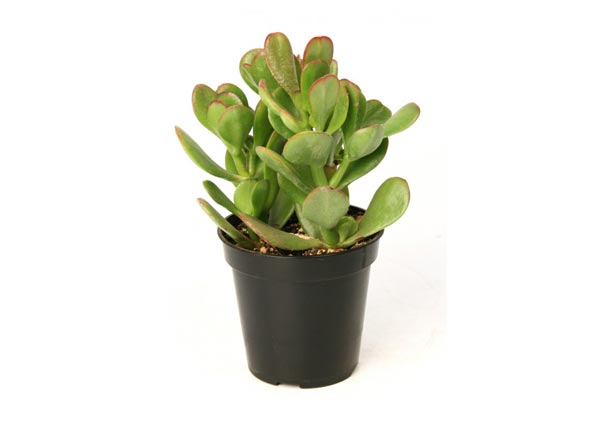 Jade plants are generally low-maintenance and simple to manage, but they are prone to overwatering and various illnesses. Overwatering is fatal to succulents, as it is to other plants. To reach their most significant potential, jade plants require a lot of light. If the right conditions are fulfilled, you'll be rewarded with a beautiful succulent that can be readily replicated, giving you plenty of extra plants to scatter throughout your home. You can get this Summer Plant with Pot with a reliable online shop this summer. The jade plant is a popular succulent houseplant with fleshy, oval-shaped leaves and solid, woody branches resembling small tree trunks. It can grow to reach between 3 and 6 feet tall with a bit of care, but only slowly.
Spider Indoor Plants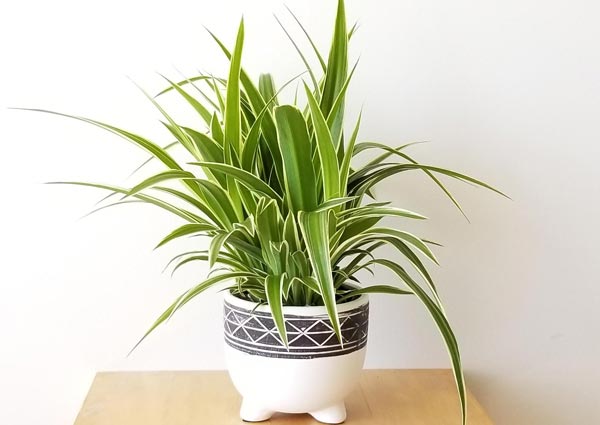 Even for beginners, the spider plant is one of the easiest houseplants to grow. It's one of the most intriguing as well. Long, slender leaves develop in rosettes that drape over the edge of the plant. The spider plant looks fantastic in a hanging basket or on a table. Spider plants thrive at 55 to 80 degrees Fahrenheit, making them excellent indoor houseplants. In the spring and summer, fertilize up to twice a month; nevertheless, avoid overfertilization. The spider plant is one of the easiest houseplants to grow and one of the most flexible. Online you will be able to get the Summer Plants in India quickly.
Greenery with plants is vital to bringing your home to life, even if you don't have a lot of space. Indoor plants bring beauty to a place while also delivering practical benefits like creating a pleasant mood, cleansing the air, and providing a sense of connection to nature without leaving the house. So, there's no reason to allow a lack of gardening knowledge or a temporary location keeps you from bringing your green thumb indoors! With a trusted online store, Giftalove.com, you can Buy Plants Online in Delhi and all over India.
Indoor plants are easy to care for and require little maintenance. Online you can find a broad range of indoor plants, including some that take up very little space and others that develop into full-fledged trees. Many don't need a lot of light, which is essential when you only have a few windows. Most of these plants are relatively easy to maintain alive. There's a houseplant for everyone at a reliable online store, regardless of your skill level, taste, or available space.

Varsha Jha is a content writer professional at Giftalove.com. She earned an honors degree in Journalism and Mass Communication from Delhi University. She has over four years of experience in the media industry and enjoys talking about content development, SEO, and her passion. She is dedicated to giving individuals what they want through her clearly understandable content materials. Through her works, she aims to deliver reliable information.