Valentine's Day is cheesy and blown out of proportion, and true love should be shared every single day of the year, but if you don't make a plan for February 14, you will definitely be in the doghouse, no matter how many times she says it's not a big deal. Put aside how ridiculous the day is, and hear this: any guy can make a reservation at a nice restaurant to make her feel special. V-Day is not only about love. It is about the person you love. This is why people buy Valentine's Day gifts and plan some sort of surprise for their loved ones.
This Valentine's Day, no matter what your love language is! Are you having trouble expressing your feelings? You can use thoughtful messages and wishes for Valentine's Day with your plan to send Valentine greeting cards to let you're beloved know how you feel for him/her. This means you should tailor the date to what is right for your relationship, taking into account both the experiences you've shared together as well as the level of commitment you have. When it comes to dating, there is a big difference between "I like you, but we just met" and "I'll love you forever."
The best Valentine's Day gift for wife is the time spent together, which can be difficult to remember if you feel under pressure to make it extra special with a grand gesture or big present. Even so, you can't go wrong with a thoughtful and sweet card. Your significant other is special to you, and Valentine's Day is the perfect way to tell her that. Whether you like it or not, the level of effort and thoughtfulness you put into the day is measured by women.
Have you sweated yet? Here are over a dozen of creative date ideas & romantic gestures that we gathered from dating and relationship experts. There are plenty of ways to turn even the most clueless guys this Valentine's Day, whether she's into grand gestures or low-key love. So, don't just buy Valentine best sellers; make sure to go out of the box to make this love season memorable.
1. Try Hot Yoga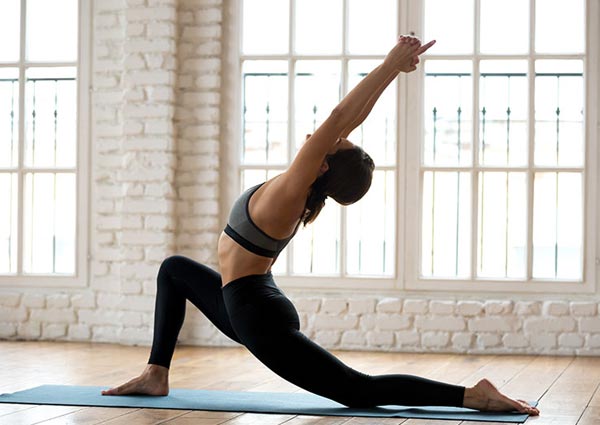 It may be as close to a date as you can get to a romantic, hot, sweaty, and full of feel-good endorphins. There's nothing like hot yoga. The poses are sensual, and not only does the added heat help with flexibility, but it also promotes blood flow, which in turn can result in better orgasms. Moreover, if your partner enjoys yoga, she'll certainly appreciate that you're interested in her hobby. If you really want to turn it up, schedule a private session for just the two of you. The perfect way to prepare for a steamy night is sweating together in an intimate setting.
2. Schedule a Morning Date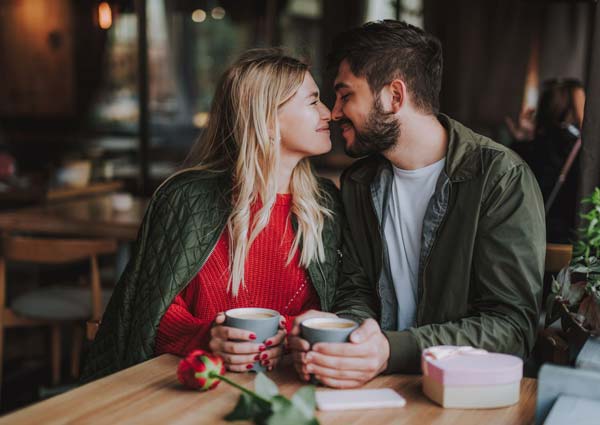 It doesn't have to be a nighttime date on Valentine's Day. Men and women want to spend some time together in the morning, plus we feel fresher in the morning, so wake her up 20 minutes early and really surprise her. You can sprinkle rose petals on the path from your bedroom to the kitchen early in the morning. Once you have breakfast ready, call her and let her know how surprised she will be. Keep her present on her plate so she can unwrap it as you cook. Next, lead her back to her bedroom so you can give her another kind of gift like Valentine flowers online.
3. Make Her Dance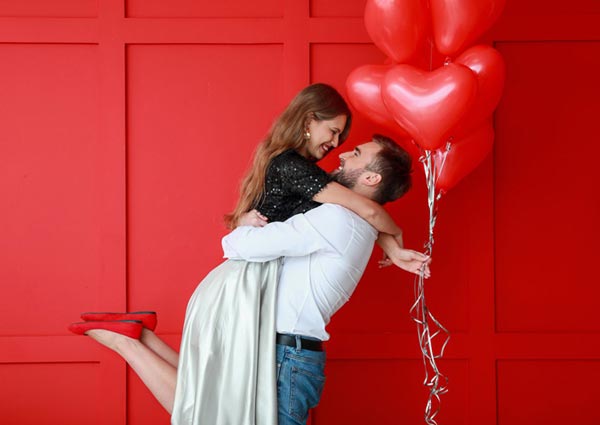 Dirty Dancing may not be your thing, but trying to move like Patrick Swayze will definitely make her swoon. Make her an offer to attend a private dance class such as Tango, Ballroom, Salsa, or Bachata. Your willingness to step outside your comfort zone shows her you are romantic. Plus, dancing can be excellent sensual foreplay since it brings your bodies closer together. Do you want to take it to the next level? Try to make it seem like you're giving your Valentine the big V-Day present by enrolling in the dance class on Saturday. She should go to a salsa or tango club on Sunday. Even after one lesson, you're likely to be beginners, but it's a great way to show you've planned ahead and put thought into making the day special.
4. Have a Skiing Trip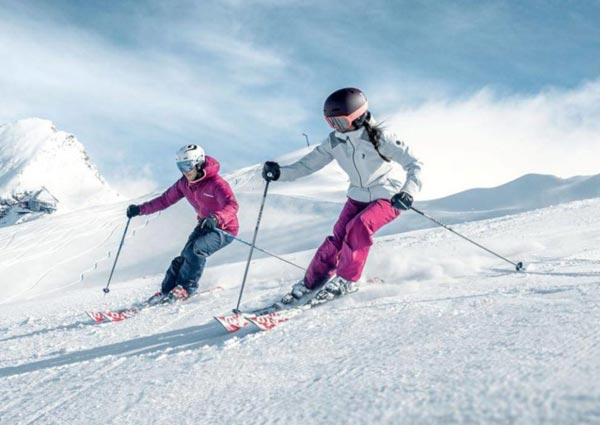 Winter is the perfect time to plan an active date: Take her skiing or snowboarding. You and your girl, a silent chairlift, and spiked hot chocolate at night – that is the perfect romantic setting. Instead, you can spend the evening in the chalet by the fire after skiing instead of in the crowded restaurants. You can try cross country skiing or even building a snowman if downhill sports aren't your thing. Valentine cakes online along with this special adventure trip.
5. Cook For Her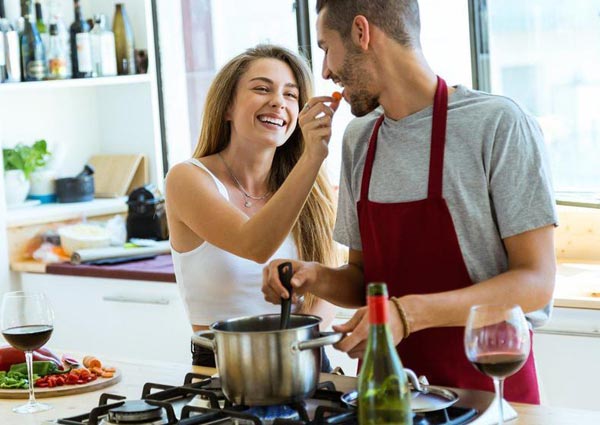 Get in touch with your inner Renaissance Man. Try to cook something you wouldn't normally make, like lobster or fondue, for her romantic dinner at home. Lighting candles, playing music, and serving a specialty cocktail or drink will help you create a romantic restaurant atmosphere. Men love it when they put thought and effort into something for their women. Because of the private setting, you can be more intimate during the night since you are not just taking her to a restaurant. This shows you are trying to do something more creative than going to a restaurant.
6. Taking Part in Karaoke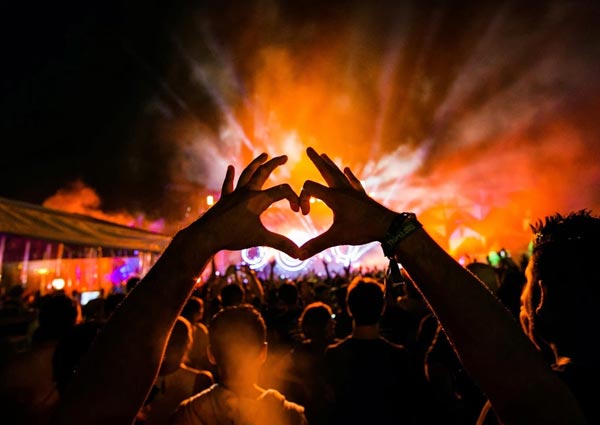 You're both under a lot of pressure on Valentine's Day. Let's keep it casual. The laidback atmosphere of a bar with activities like karaoke or trivia allows you both to have fun while still being physically close. It will demonstrate that you remember today is supposed to be special without making too much of it. If you're a karaoke veteran, upgrade the date by secretly requesting a romantic duet. This fun activity can be the best Valentine's Day gift for boyfriend if you wish to make this day more special.
7. Learn to Escape Together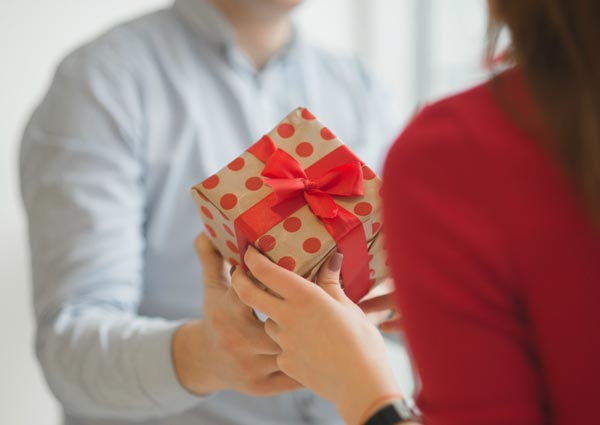 Get her an escape experience if a romantic dinner isn't her cup of tea. The process of solving clues and finding keys to make it out of the room together will bring you closer and foster trust and dependability. It's also like taking a girl to a scary movie; you both have an excuse to hold tight for comfort since these usually involve a pretty tense backstory. If you have decided to plan a weekend getaway this Valentine's Day, get unique personalized gifts for Valentine's Day for him or her to cherish a special relationship in life.
8. Create a Scavenger Hunt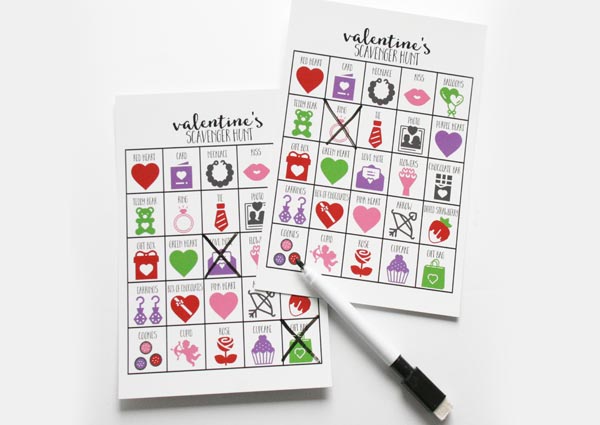 Especially when it involves romance, everyone enjoys solving a mystery. Wish your loved ones a happy Valentine's Day by sending a text message. Don't forget to wear red and include your first clue. When she reaches her first destination, send her a second clue requesting a Skype or FaceTime chat, so you can wish each other a Happy Rose Day again, and then hand her the second clue. You can also splurge for a relaxing massage or send her for a manicure or pedicure to get ready for the big night. When you arrive at the end of the scavenger hunt, present her with one long-stemmed red rose. These will also turn out to be special Rose Day gifts for the special person in your life.
9. Plan Home Picnic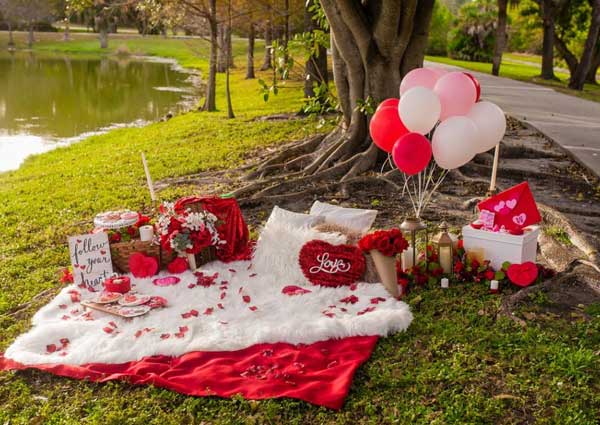 A romantic indoor picnic, suggested by a dating coach, is an excellent option if you don't have the time to cook. Prepare a spread of easy-to-eat foods, such as gourmet cheeses, artisan bread, and cured meats, over a blanket on the floor. You'll enjoy yourself. This idea is cute. It's simple and easy. Valentine flowers with cake can be an amazing option to make your picnic a special affair to cherish.
10. Get Couple's Massage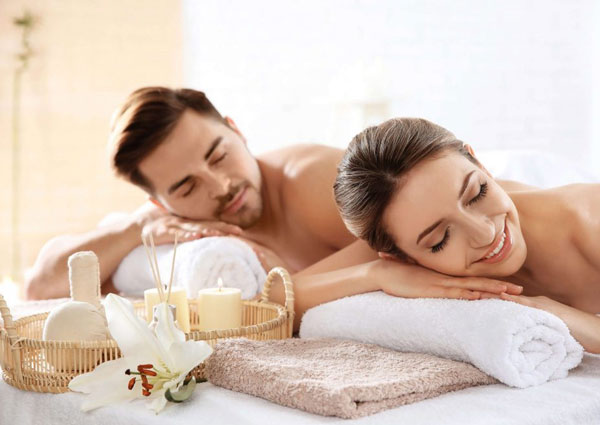 During this date, you get to spend time with each other during an extremely intimate experience, and by the time you get back home, you will be covered in massage oil. Can't afford a spa, or waited too long, and now all the hot tubs are booked? Make your own spa at home. Make a full in-home spa experience for her by lighting candles all over the house, spreading rose petals on the floor, and having massage oils in hand. Plus: You can foster the aphrodisiac of touch and relaxation without leaving your bed.
11. Enjoy Sunrise Together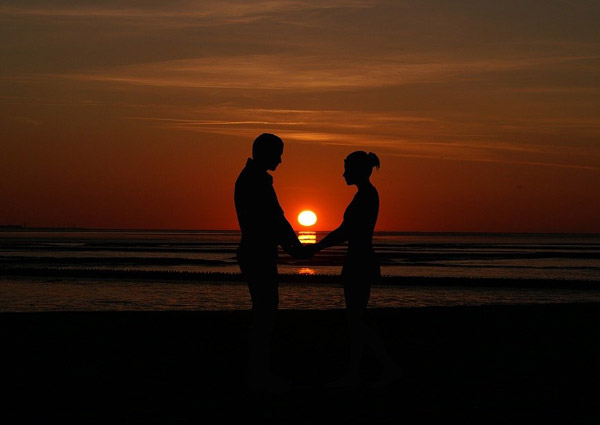 Rather than watching the sunset, wake her up with roses, drag her from bed, and drive somewhere nearby so you can watch the sunrise with a champagne toast. Couples who have been together for a few years will certainly enjoy this one: Since you've probably spent a few holidays together, your new routine will certainly surprise her. If you have children, you don't need a babysitter; simply wake them up early and lead them outside rather than drive them somewhere. Awaken yourself a little earlier and prepare blankets, chocolate, and champagne for you and your partner. You can also arrange Valentine flower combos for her to make her morning super special.
12. Take Trip to Memory Lane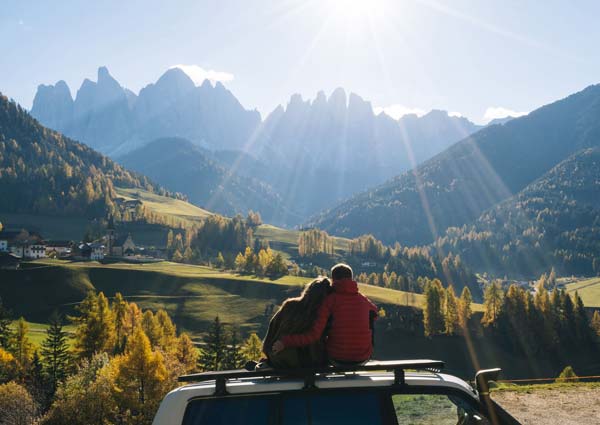 Can't think of a date? Old things can be repurposed. Tell her you to plan to start this as a tradition when you recreate your first date or first Valentine's Day together. By doing this, you are showing her that you are thinking about a future together. What about something more elaborate? Imagine all the great places you've been or talked about visiting, tasty meals and treats, beautiful scenery, cultural environments, and sports activities. Create an adventure day with clues for her to follow. This will lead you both around the city together. Effortlessly combining sentimentality and novelty, this design is the stuff of dreams. You can even buy Valentine gifts for her with photos and videos of special time spent together.
The Final Wrap Up
Many of you must be wondering how you should prepare for your special someone as Valentine's Day approaches. Unfortunately, material gifts don't always convey love as well as actions. Organizing a romantic dinner or a trip to an interesting place can be a great way to impress your partner. Sincere intentions can be reflected in every gesture. The best way to confess your love can be hard to pinpoint because you might be overwhelmed with ideas. Following are twelve ways you can show your partner how much you care.
Your Valentine's Day celebrations aren't your first rodeo. Your wallet is stuffed with the tab for an upscale dinner, you're wearing your most favorite dress, and you have a perfectly wrapped gift or tickets to an upcoming event in your bag. Then you're relegated to the land of love and coupon books and helium balloons if you feel you've done it all or, like me, have been challenged not to spend much money this year. There's nothing wrong with getting a little cheesy when love season is around the corner, and giftalove.com is here with its new collection of online valentine gift collections. You can buy exclusively new and amazing gift items to convey your feelings through gifts. We also offer our customers Valentine express delivery helpful for sending online gifts to the recipient.

Priya Gupta is the in-house content writer and developer of Giftalove.com. Her ever-smiling face, big heart, and jolly-good personality make her stand out. Her writing style demonstrates a harmonious union between passion and creativity. She is a multitasking person, delivering flawless work while listening to music, and dancing to the beats of Justin Bieber. All she needs is a cup of coffee to express her views through her words!