A romantic movie and a relaxing evening at home are our favorite ways to celebrate Valentine's Day. The possibilities for making a home date night or Valentine's Day celebration with friends feel as special as a fancy dinner out are endless. The first thing to do is prepare a delicious dinner for two, but don't forget the Valentine's Day desserts. Additionally, don't forget to share a Valentine's Day wish that will last a lifetime with your partner with romantic and thoughtful Valentine Day gifts. Once you're done with all that, what next can you do to call the night uniquely and romantically?
Well, there comes the role of world-famous streaming platforms like Netflix, Amazon Prime, Hotstar, Disney+, etc. Valentine's Day is just around the corner, which means it's officially time to Netflix and chill. Romantic movies are the perfect way to get into the mood for a 24-hour chillathon or you can choose to watch a movie daily for the Valentine's Week if struggling to find the best Valentine Week gifts. Netflix, Amazon prime, YouTube, and other streaming platforms have amassed a library of films that serve as the cinematic equivalent of Barry White after years of acquiring streaming rights and making original movies. Apart from enjoying the best valentine movies on Netflix at night with your friends or partner, make the special day more interesting with some romantic songs dedicated to love and romance.
It's hard to choose between classic rom-coms and new favorites like Crazy Rich Asians and The Big Sick, but we enjoy classics like Bridget Jones's Diary, When Harry Met Sally, and 50 First Dates. Moreover, there is no match of our desi Bollywood masala movies stuffed with drama, romance, and an item number like the cherry on the top. Regardless of which film or song you choose, there's one thing you're guaranteed to feel after the credits roll: love. Instead, get cozy and romantic with your spouse, a bottle of favorite wine, and a romantic song playing in the background. There could be no better way to add a pinch of tadka to your Valentine celebration other than enjoying our Valentine's Day Playlist 2022.
Among our selections are classic Valentine movies and songs; this list is for those who love to love and be loved. Struggling with the best Valentine gifts ideas? Worry not and plan a date night with these Valentine movies and songs and confess your love in style –
You can even look at some of the best things you and your partner can do together at our latest share – Romantic Gestures to Confess Love
Best Valentine's Day Movies to Stream
Even if you're single or in a relationship, you're likely to spend Valentine's Day at home eating chocolates and watching fictional romances. Watch these romantic movies and TV shows on Amazon Prime Video or Netflix or whatever your favorite streaming platform is. On Valentine's Day, if you're looking for something to stream or searching for perfect Valentine gifts for a girlfriend or boyfriend to spend some time together. Depending on how you feel about committed relationships, we have movies for every situation. You can find tearjerkers such as The Notebook or The Fault in Our Stars for hopeless romantics, or if you're celebrating with friends, Bollywood magic movies like Vivah, Ishaqzaade, or Broken But Beautiful can be your partners. They'll either make you feel terrible or great when watched with a bottle of vodka.
Check out our best-ever-made Valentine movies list and watch romantic comedies, romantic period pieces, romantic thrillers, and even romantic suspense. You'll indeed have a great time this 14th February.
1. The Princess Bride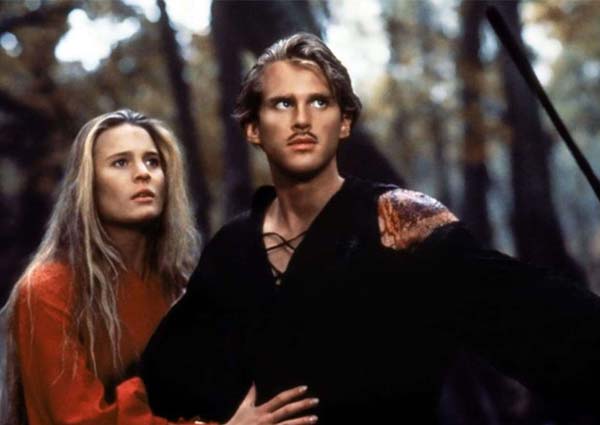 Release Date: 9 October 1987
"One of the most classic fairy tales of all time is the Princess Bride, about a farmhand who goes on an adventure to reunite with his love. Mandy Patinkin's outstanding performance is what you'll remember most about it, not just the romance. If your significant other asks you to watch this romantic adventure for all ages again, there is only one response you should give. "I would love to!"
2. The Notebook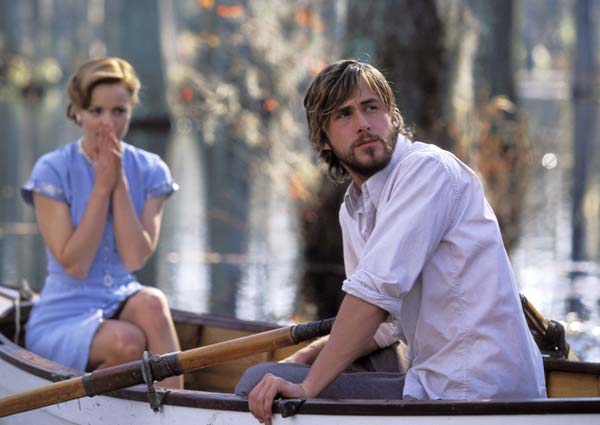 Release Date: 25 June 2004
"The Notebook, the beloved Nicholas Sparks adaptation, is a romantic movie that will have you in tears every time you watch it. A love story, separated by war and circumstance, rekindled by love, along with a breakup and reunion in a melodramatic way that would be unbearably schmaltzy if it weren't for Ryan Gosling and Rachel McAdams' chemistry, would be unbearably schmaltzy without their chemistry. It's hard to put into words how poignant the ending is without getting a lump in your throat."
3. Broken but Beautiful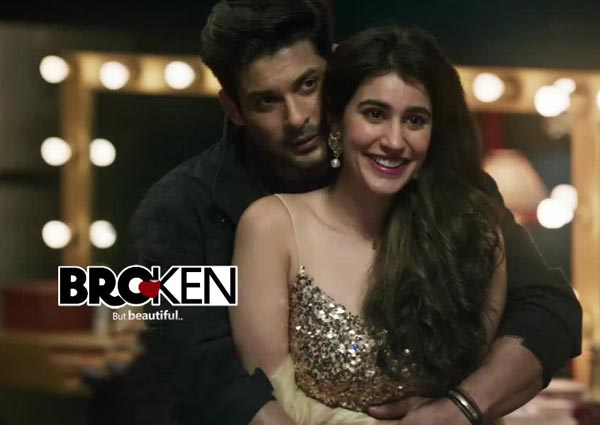 Release Date: 2018
"Have you ever been in love, had a heartbreak, and then found love again? There is a possibility of being 'broken' and still being 'beautiful'. Broken but Beautiful, starring Vikrant Massey and Harleen Sethi, is one of the most successful romantic Web series currently available. With third seasons out staring Sidharth Shukla and Sonia Rathee, the making of the fourth season is still dicey."
4. Little Things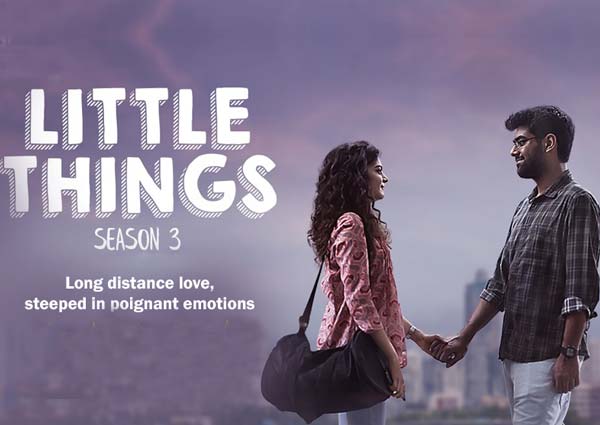 Release Date: 2016-2019
"Little Things is cute and relatable. You may know Dhruv Sehgal and Mithila Palkar as the young couple next door who try to achieve 'little things' in their lives. You can usually find yourself smiling while watching this easy-breezy Web series."
5. Ishaqzaade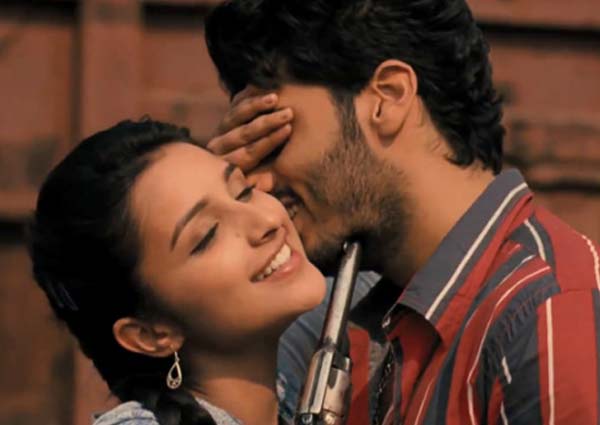 Release Date: 11 May 2012
"The film stars Parineeti Chopra and Arjun Kapoor in their first lead roles, with Chopra portraying Zoya Qureshi and Kapoor playing Parma Chauhan. In addition to receiving positive reviews from critics, the film was a commercial success. A classic Romeo & Juliet tale, the film is written & directed by Habib Faisal."
6. When Harry Met Sally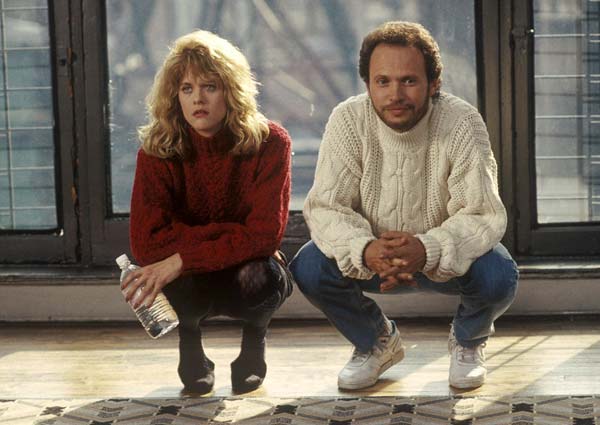 Release Date: 21 July 1989
"Sally Albright (Meg Ryan) and Harry Burns (Billy Crystal) meet on a post-college roadtrip and become friends and lovers as the two develop their relationship. Brooklyn and Manhattan are also portrayed in this love letter to New York in every season. A Meg Ryan rom-com marathon would be incomplete without seeing this film accompanied by Sleepless in Seattle and You've Got Mail."
7. One Day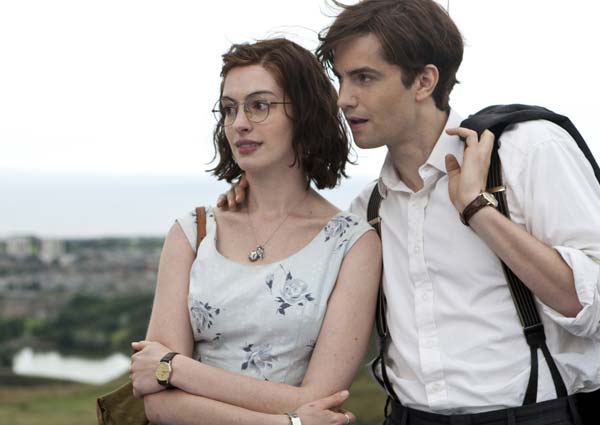 Release Date: 23 December 2011
"Emma and Dexter decide to meet on 15 July every year to discuss life's challenges. The two feel they have more in common than people around them over an 18-year period. This romantic love story will be an inspiring one for the new couples."
8. Shuddh Desi Romance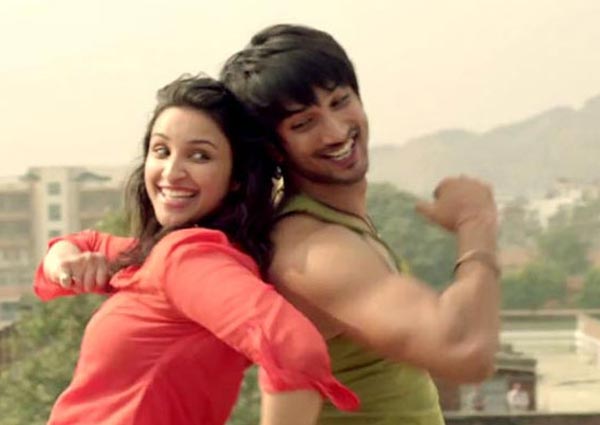 Release Date: 6 September 2013
"This is a romantic comedy-drama film starring Sushant Singh Rajput, Parineeti Chopra and Vaani Kapoor. As compared to love marriages in small towns in India, the story discusses the new generation's views about commitment, live-in relationships, and arranged marriages."
9. Dil Bechara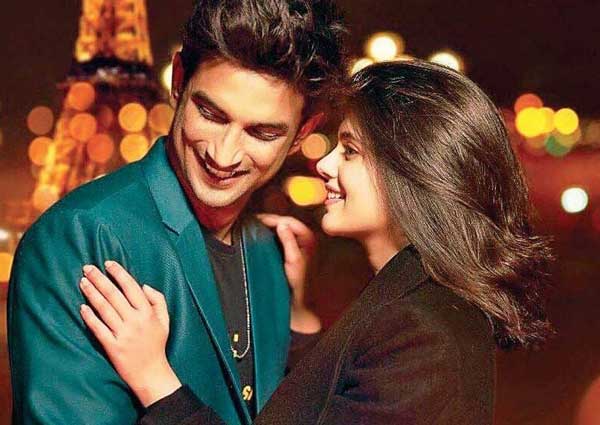 Release Date: 24 July 2020
"Manny and Kizie, both suffering from terminal illnesses, fall in love while battling for survival. Following that, they try to spend the rest of their days being happy and staying optimistic. This movie is basically the remake of "Fault in our stars."
10. Blue Valentine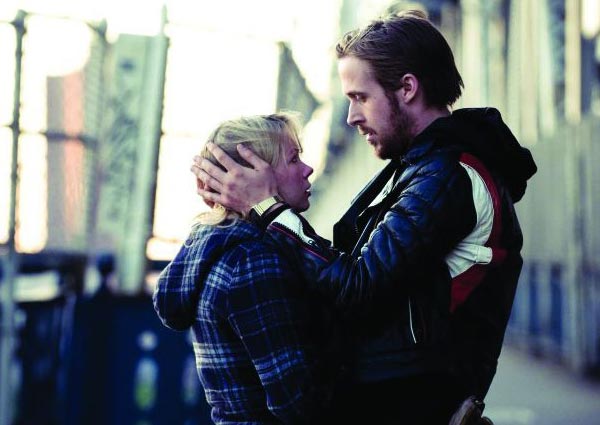 Release Date: 29 December 2010
"Played by Ryan Gosling and Michelle Williams, a modern-day couple travels back in time to the golden age of romance in order to fall in love again."
11. The Last Song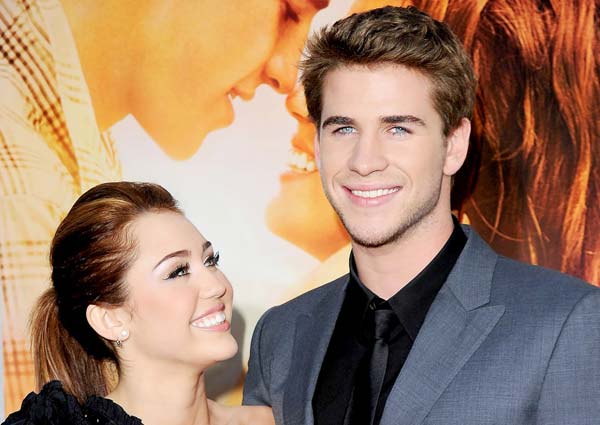 Release Date: 31 March 2010
"Even though Miley Cyrus and Liam Hemsworth ended their relationship, their romance in The Last Song remains one of our favorites. This movie is just an amazing addition to your Valentine playlist."
12. Shubh Mangal Zyada Saavdhan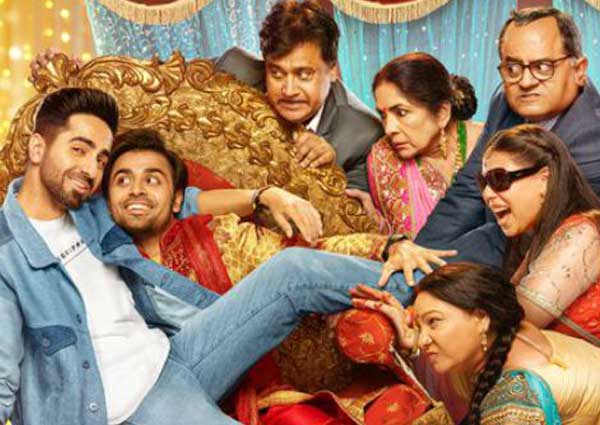 Release Date: 21 February 2020
"When two men, Kartik and Aman, fall in love, Aman's family opposes their relationship, but the men continue to work towards winning them over. This movie represents love has no boundaries. If you and your partner can go all out in love, this movie is what to call the night."
13. Fanaa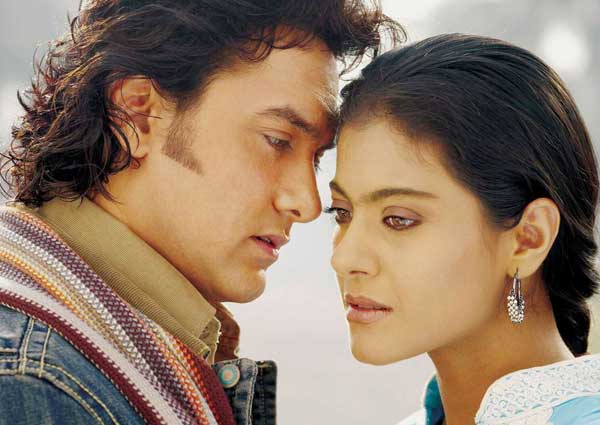 Release Date: 26 May 2006
"Zooni, a visually impaired girl from Kashmir, falls in love with tourist guide Rehan, despite the advice of her friends. She does not realize his real identity, but he helps her get her sight back. Later, in the end, the movie takes a whole different turn, that you have to see in the movie."
14. The Fault in Our Stars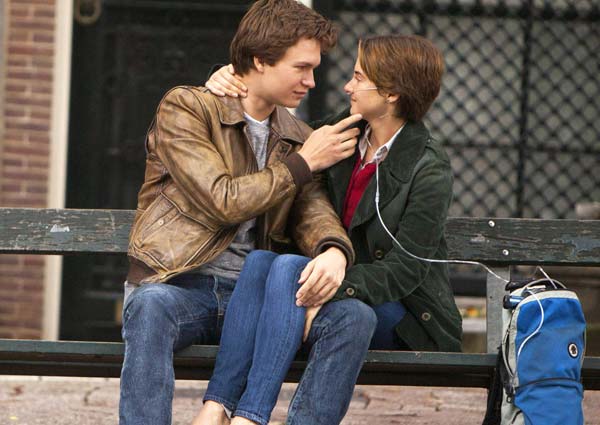 Release Date: 4 July 2014
"In this tragic, high-achieving romance film based on John Green's bestselling young adult novel, Shailene Woodley and Ansel Elgort have Pfizer-level chemistry. By reading that description, you can probably guess how it ends even if you haven't seen it. You will still cry when it happens regardless of how it ends."
15. Breathless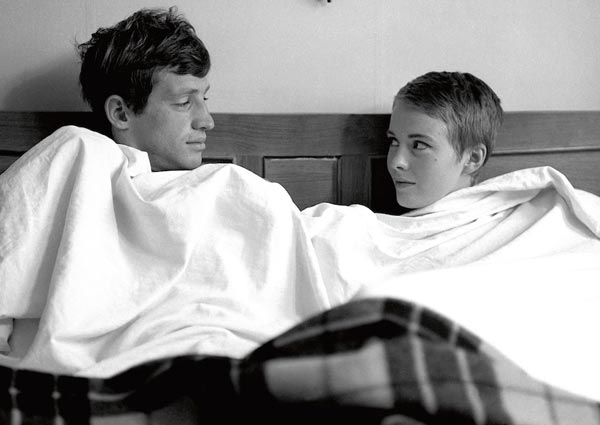 Release Date: 6 May 2016
"Quentin Tarantino loves this cult thriller, a remake of filmmaker Jean-Luc Godard's French new wave classic À bout de souffle. This film stars Richard Gere as a bad boy who falls in love with a mild-mannered architecture student. Stream this on Valentine's Day if you like a little danger."
16. Vivah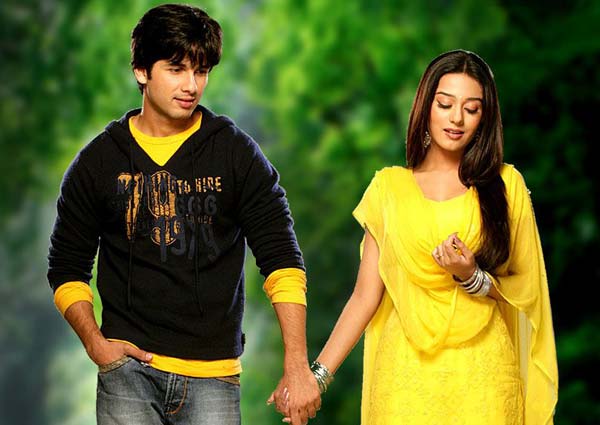 Release Date: 10 November 2006
"A poor orphan named Poonam is engaged to a wealthy family member named Prem. A fire breaks out in her house two days before her wedding, causing her to suffer first degree burns. But, Prem never leave her side and marry her in the end. A very simple yet romantic movie to watch on Valentine's Night."
17. Fifty Shades of Grey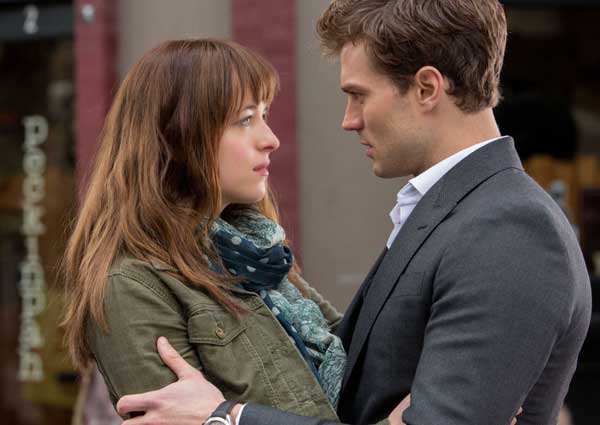 Release Date: 20 February 2015
"A notorious movie based on an even more notorious erotic novel by E.L. James. While no one thinks this is a good movie, everyone knows it is a sexy movie, and if that's what you want for Valentine's Day, this will be the movie for you."
18. Veer-Zaara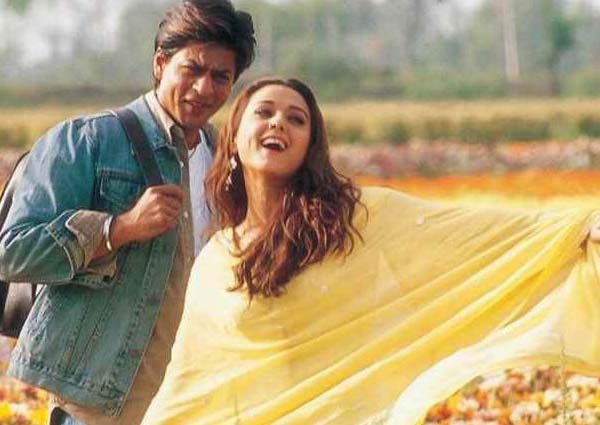 Release Date: 12 November 2004
"A Pakistani girl, Zaara, falls in love with an Indian pilot, Veer. Veer spends his years in jail in Pakistan, while Zaara believes he is dead and devotes her life to Veer's village in India. If you fall into the age group of millennial, this movie is perfect to watch."
19. Jab We Met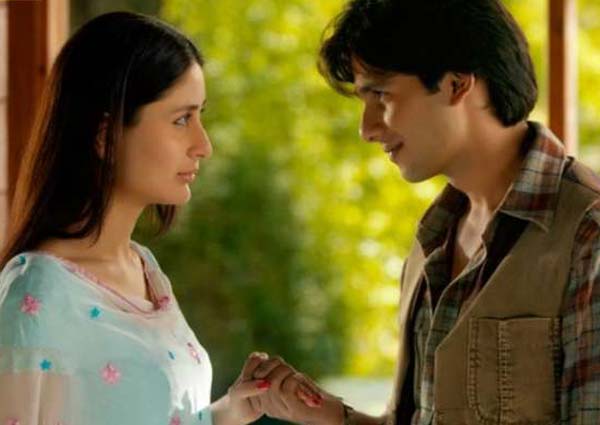 Release Date: 26 October 2007
"In order to escape his depressing life, Aditya, a business tycoon, boards a train aimlessly. As he gets swept up in Geet's crazy life, he gets sucked into her bubbly Punjabi personality. This cute love story will be the best to spend your romantic night with your friends or partner."
20. The Vampire Diaries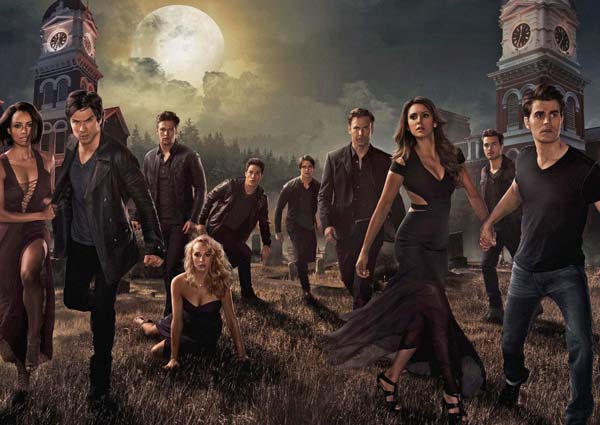 Release Date: 10 September 2009
"The Vampire Diaries is one of the most romantic series on Amazon Prime for Valentine's Day 2021. Elena, Damon, and Stefan are respectively played by Nina Dobrev, Ian Somerhalder, and Paul Wesley in the series. Throughout the series, there is a love triangle, romance, laughter, and, of course, vampires and blood."
Meanwhile, we are getting ready with the list of Valentine's Day movies for you; go give a read to our latest article giving you the best Valentine Week gifts – Valentine's Week Gift Ideas 2022 for Wonderful Love Season
The Final Wrap
We've finally reached the long-anticipated day, and I'm pretty sure you've got your plans in place, whether you're getting your special someone flowers, wine, Valentine gift hampers, or taking her out for a romantic dinner. It might even be indoors or even in the car on the way to your shenanigans. When people are having a wonderful day, one thing they commonly forget is to play some romantic music. You're in good hands with this one, as we have a nice mix of local, international, modern, and classic music for you and your loved one to enjoy, along with some love-dedicated romantic movies.
These songs will set the mood right away with the most romantic lyrics, whether you are going out or staying in. And, when it comes to movies, the best dialogues and killer acting will never bore you. A meeting with your soul mate will certainly give you butterflies, bringing you to tears. There is no doubt that this classic Valentine's Day playlist will create a wonderfully dreamy backdrop for celebrating love on February 14 and all year long. You can include special gifts for Valentine's Day by shopping them online from Giftalove.com. From this store, you can get fast and reliable delivery services to send Valentine gifts to USA, UK, UAE, and India with the convenience of your home.

Priya Gupta is the in-house content writer and developer of Giftalove.com. Her ever-smiling face, big heart, and jolly-good personality make her stand out. Her writing style demonstrates a harmonious union between passion and creativity. She is a multitasking person, delivering flawless work while listening to music, and dancing to the beats of Justin Bieber. All she needs is a cup of coffee to express her views through her words!