"Holi is a time to reach out with the colors of joy. It is the time to love and forgive. It is the time expresses the happiness of being loved and to be loved through colors."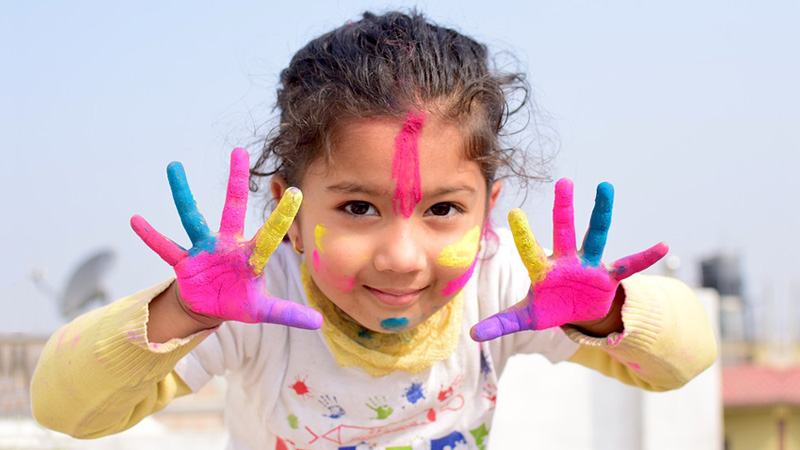 With just a day to the prolific festival of Holi, India is all decked in flare and glory for its extravagant celebrations. The markets located on every street in the nook and cranny of the country is throbbing with the vibrant and bright colors of Holi. People are all prepared to indulge in the most thrilling Holi celebrations ever with their families and friends. The fun and excitement which this amazing festival carries cannot be described in words. Holi is not just a festival celebrated with Gulals, but it is a day-long act of sheer merriment, forgetting one's worries and grudges. The flavor and thrill of this festival is an outcome of combining some wonderful ingredients which makes Holi what it is!
1. Holi rang or Gulal
Celebrating Holi without colors is like Diwali without lights. Splashing the colored water, smearing the faces of friends with Gulal and throwing colored water balloons on each simply washed away.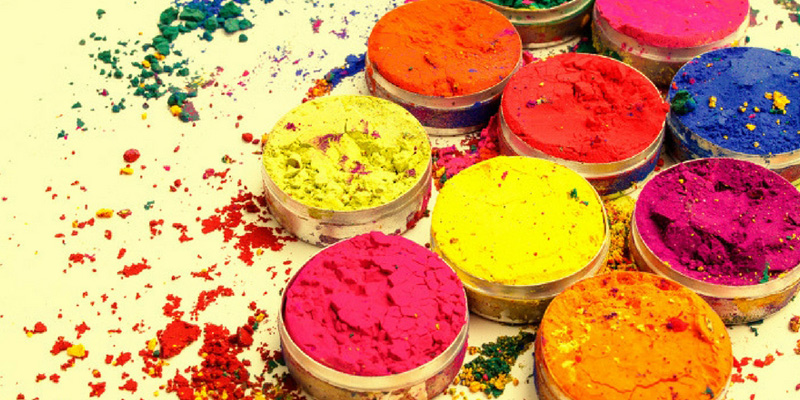 2. Water
Gulals are not just smeared on the faces, but also splashed along with water on the near and dear ones. The filling of the water balloons and pichkaris, and pouring buckets of colorful water on loved ones is one of the popular ways of having fun on Holi.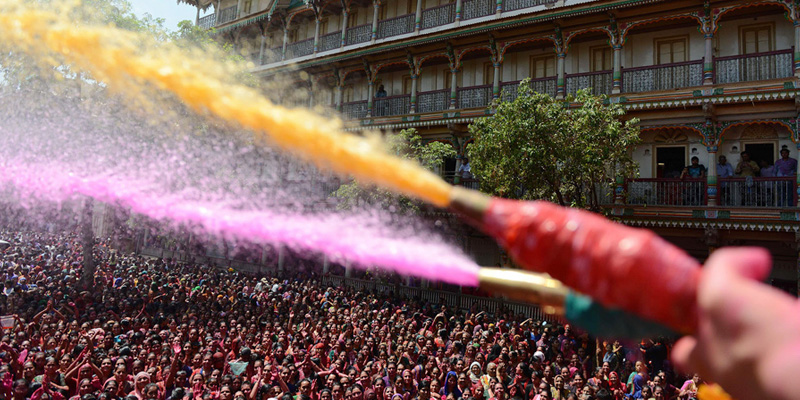 3. Bhang
Bhang is no less than a ritual in the northern parts of India to indulge in the best Holi celebrations ever! Prepared from the buds and leaves of the cannabis, this electrifying drink arouses the spirits of Holi. As this beverage travel in the body, a sense of heightened energy is noticed.

4. Holi songs
Grooving to the beats of the famous energetic Holi songs is the best way to indulge in the decorations. "Rang barse", "Balam Pichkari", "Holi Khele Raguveera" and many more will make you dance like never before!

5. Gujiyas
These sweet treats on Holi made with semolina and dry fruits are an indispensible part of the Holi celebrations. The fun and laughter while preparing these delicacies with our dear ones are unexplainable.

6. Vegetable Pakoras with Green Chutney
The fragrances of the yummy pakoras being fried in the households linger in the air on the Holi morning. Gorging on these mouthwatering pakoras with green chutney with a glass of bhang or cold drink is a perfect way to start off the Holi celebration.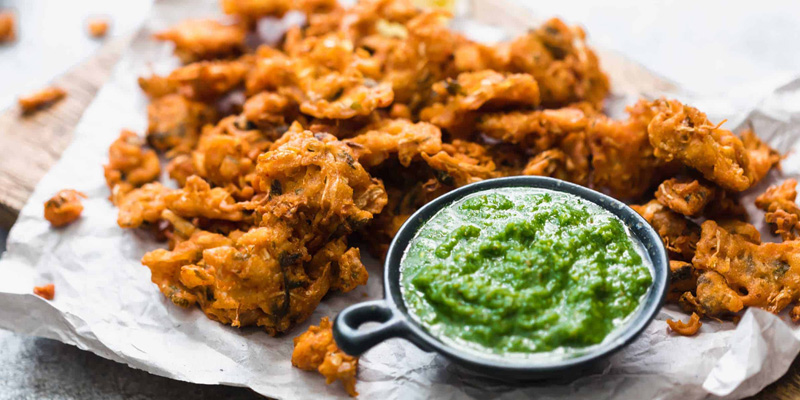 Holi Gifts is another popular way of making this Holi 2019 the most fantastic one among our dear ones. Surprising them with amazing gifts on Holi is a remarkable way of expressing our love and gratitude to them in the midst of the colorful Holi celebration. Giftalove.com is an incredible online portal that has an amazing range of the best Holi gifts for a memorable jollification ever!