Your love always deserves the best token of love from you, isn't it? So now when Valentine's Day is nearby, what are you planning to gift your beloved? Well there must be many thoughts striking in your mind, I know! But it needs to be something grand and special to confess your feelings of love, so how about gifting Valentine Love hampers?
Love relationship does not always demand great things to happen. Rather its small-small silly surprises that turns out to be great memories to cherish forever. Also its small-small love surprises that sweeten the relationship of loving couples. So this time when Valentine's Day 2015 is just few days ahead, how about making your sweetheart's day a special one with a Valentine gifts hamper? In deed this would be a great idea to collect small-small gift options and wrap up all into a big & attractive love hamper!!
So here are few ideas on Valentine love hampers that are perfect to let your special one feel special:
Beautiful Flowers & Delightful Cake Combo
Valentine's Day is a day of grand celebration for you, isn't it? So why not make this day more special & grand for your sweetheart by gifting an amazing Valentine hamper of Roses and Cake. A lovely bunch of fresh and blooming Valentine Roes with a beautiful and delectable Valentine cake would be a grand and romantic surprise package for your love.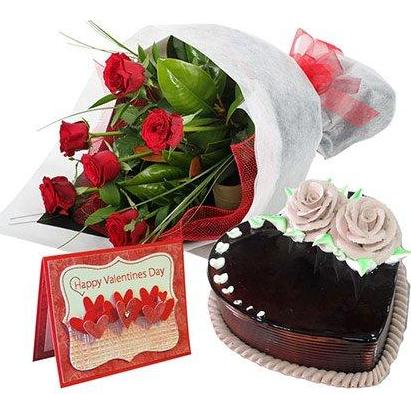 Blooming Roses with Adorable Teddy
If your desire is to gift something cute and adorable to your sweet girlfriend, my friend, it's the best Valentine hamper for you to choose gifting. If you get a big bunch of roses and a big and fluffy teddy for her then its ok, but if you wish to make it more cheerful and grand add some chocolates with it. These are altogether are sure to turn your very happy.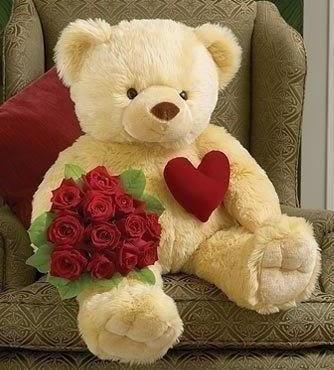 A Beauty Basket
Yes I am talking about a cosmetic hamper of course. We usually look up for Valentine stuffs like soft toys, flowers and more such usual love gifts. But since love can be best expressed with the thought of care affection so why not look for a useful gift like cosmetic hamper. In fact this would be the best way to say I love you and care for you.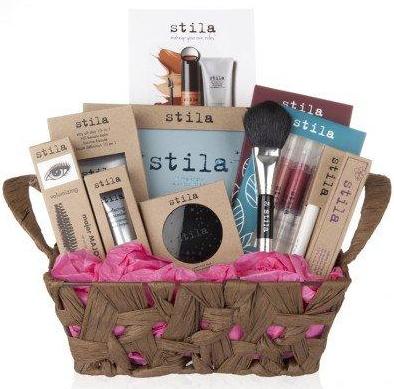 A Complete Love Basket
Well if you don't get specified Valentine gifts then wrapping up small-small love gifts can do it all. Well for this you can buy some chocolates, cute love teddies, candles and lot many things that you want to. On getting too many things in one is sure to bring that lovely smile of joy on your beloved's face.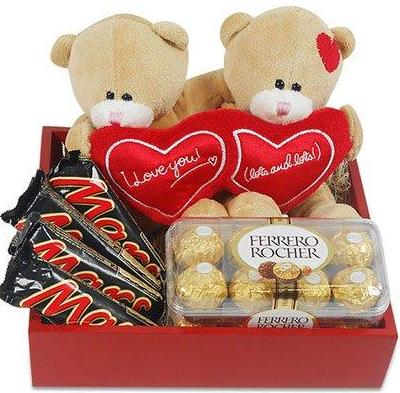 Teddy, Cushion, Flowers & Chocolates All in One
How about gifting this all in one cute Valentine hamper to your love? In fact your love would definitely love this cute hamper of love on this Valentine's Day. Just buy a teddy, an attractive love cushion, beautiful flowers, and delectable heart shape chocolates. Just keep on adding the things that your beloved loves.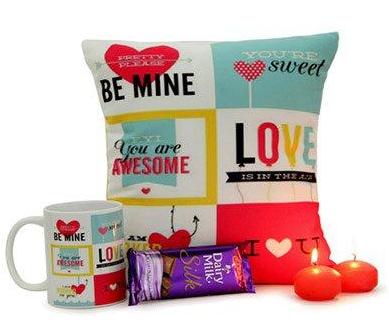 These 5 were just ideas to surprise your love on this Valentine's Day! But all that it needs is your creativity and true love to come up with something unique, special and loving…!!
Sakshi Ecavade is our in-house content developer having a good understanding about the gifting industry. She creates quality content surrounding flowers, chocolates, plants, cakes, and other products which makes excellent gifts for the people. Accurate and authentic information is what she tries to deliver through her blogs.