A relationship of interdependency exists between Valentine's Day and the heart symbol. In the 18th and 19th centuries, Victorians expressed their love through Valentine's cards decorated with a heart symbol, bows, and ribbons. As a human heart is believed to be a storehouse of varied emotions and often interlinked with the word "LOVE", the romantic occasion of Valentine's Day is celebrated with heart-shaped Valentine gifts epitomizing love and passion between the couples. Such gifts clearly express your feelings to the love of your life and make your bonds livelier and stronger.
As the romantic occasion of Valentine is all about speaking out the feelings of the heart in front of the one we love from the bottom of the heart, following are the best heart-shaped gift ideas for the occasion of Valentine's Day expressing your love, care and conviction.
1. Heart-Shaped Cakes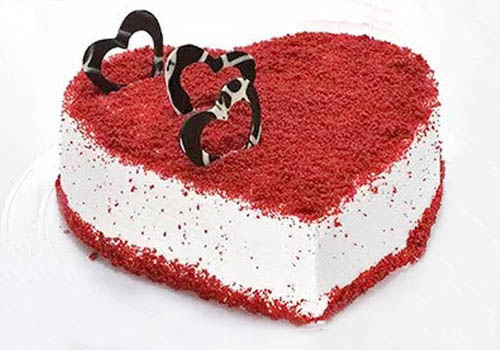 The fantastic and amorous Valentine's Day is also an occasion of anniversary for most of the people as the majority of the love stories began on this special day. Such pleasant occasions deserve double celebrations and what can be the best than delicious and creamy cakes. Since V-Day and anniversary are both romantic occasions, therefore, a heart-shaped cake is the best choice to celebrate 14th February. Red velvet cakes and chocolate cakes are some of the best options you can consider for your celebrations.
2. Heart-Shaped Chocolates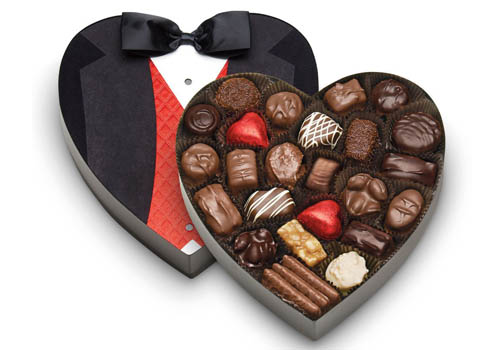 Chocolates are popular gift items for the occasion of Valentine's Day. The popularity of chocolates among people has led to the emergence of various exciting and delicious options which includes heart-warming heart-shaped chocolates. Some of the amazing options of such delectable gifts include –
Heart-shaped box of chocolates
Heart-shaped chocolates
Heart-shaped chocolate bouquets
Heart-shaped message chocolates
3. Heart-Shaped Flower Basket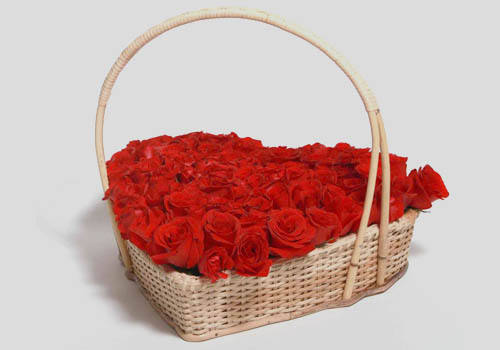 Floral gifts for Valentine are no more limited to just flower bouquets, but has evolved to a great extent. Designer flower baskets curated with beautiful blossoms are some of the most popular varieties of floral gifts on special occasions. For the romantic occasion of Valentine, heart-shaped flower baskets of red roses, mixed roses, orchids, lilies, or carnations helps in leaving a lasting impression on the mind of your partner or spouse. Additions of chocolates to these vibrant flower baskets are the best way to accentuate the beauty of these gifts.
4. Heart-Shaped Flower Box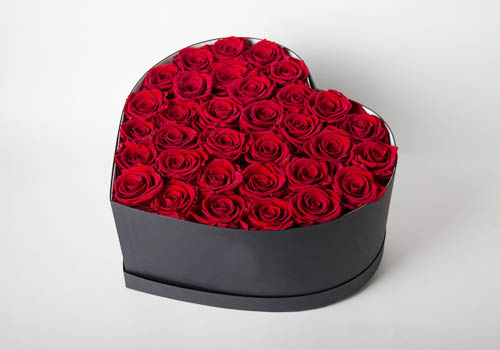 One of the trendiest floral gifts and the latest talk of the town are the beautiful and elegant flower boxes handcrafted by the floral gifting experts. Extremely sophisticated and regal in appearance, flower boxes in heart shape makes an excellent choice for the amorous occasion of Valentine's Day. Get the most romantic flowers arranged in an exquisite manner in the designer box to stupefy the recipient with its charm and royalty.
5. Heart-Shaped Cushion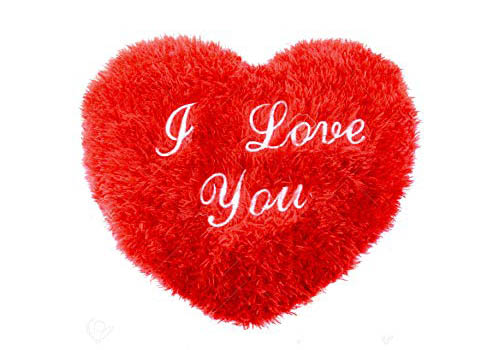 Be it a conventional or a contemporary Valentine gift you are looking for your ladylove or handsome partner, a heart-shaped cushion is a wonderful choice to amaze both of them. As cuddles are affectionate gestures very common among couples, a heart-shape cushion is a perfect way to let your lover snuggle with this cute cushion while thinking of you. A variety of them are available such as –
LED heart shape cushion
Message heart shape cushion
Photo heart shape cushion
6. Heart-Shaped Photo Frame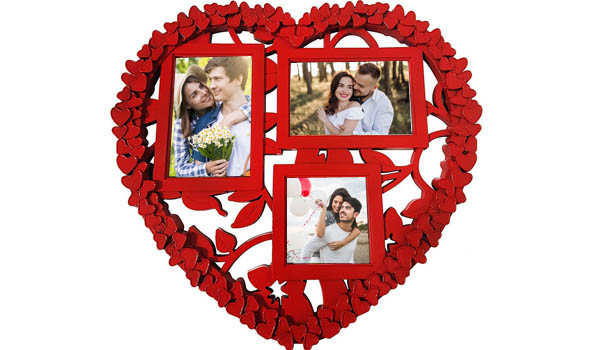 The phone albums of all the couples are flooded with amazing memories they have spent with each other. Bring out those joyful memories to life again on the heart-shaped photo frame for the splendid and blissful occasion of Valentine's Day. Its heart shape denotes the feelings of love and affection you hold in your heart for your partner.
7. Heart-Shaped Pendant Set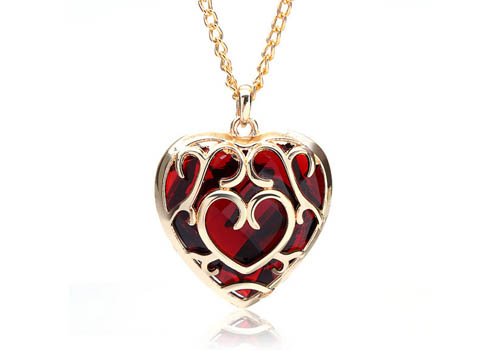 Thinking of the best Valentine gift for girlfriend to impress her with your tokens of love? As women have a liking for jewelry items, a heart-shaped pendant is an ideal choice to win her heart on Valentine's Day. With humongous varieties of such pendant sets available, you can choose the most appropriate one.
8. Heart-Shaped Scented Candles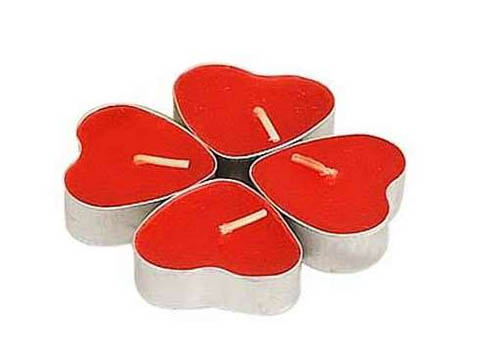 Apart from making the home feel fragrant and refreshing, the fresh aroma of the scented candles also relieves stress and tension from the mind. For the lovely occasion of Valentine, an attractive variety of heart-shaped scented candles arranged in a wonderful gift box is an incredible choice for the love of your life. Infused with popular fragrances of roses, lavender, rosemary, mogra, jasmine, or lime, gift your partners their favourite fragrances in the form of these candles for a good-smelling home!
9. Love Plant (Valentine Hoya)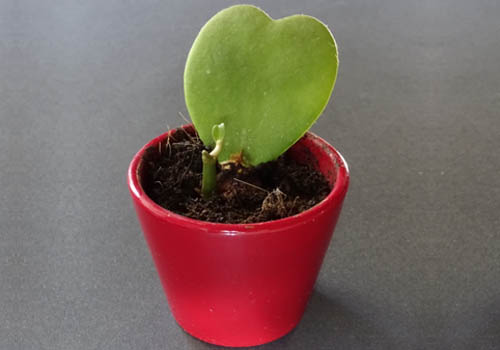 Nature has been modest in blessing us with not just roses to express our love and affection to loved ones, but other things as well as communicating the amorous feelings of the heart to them. This plant with heart-shaped leaves is often referred to as 'Lucky-heart' as it brings love and good fortune in the home in which it is kept.Gift this amazing succulent to your love on Valentine's Day and express your love in a natural and greenway.
10. Heart-Shaped Sunglasses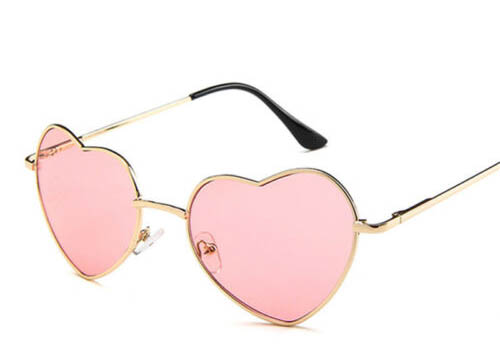 Give your fashionista girlfriend or wife a trendy gift that will sweep her off her feet with your fabulous choice. Sunglasses with heart-shaped frames are in trend right now and make excellent gift choices for the occasion of Valentine. Your ladylove will love to flaunt them in front of her friends while expressing how much she loves and appreciate you for this special gift.
11. Heart-Shaped Wall Hangings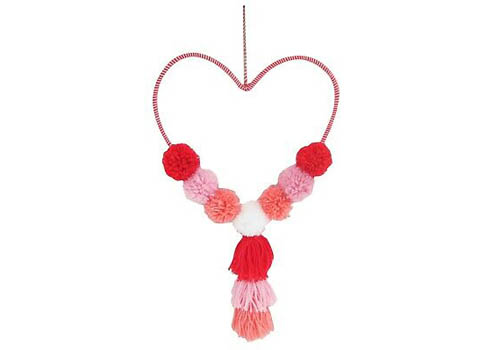 Personalized wall hangings are wonderful Valentine gifts to relive the amazing moments of the past again. Their heart-shape symbolizes the love and affection you have in your heart for your partner. Such gifts serve as wonderful home decor items and will marvelously accentuate the looks of the home. Available in a variety of patterns and sizes, choose the right one for your darling partner.
12. Heart-Shaped Keychain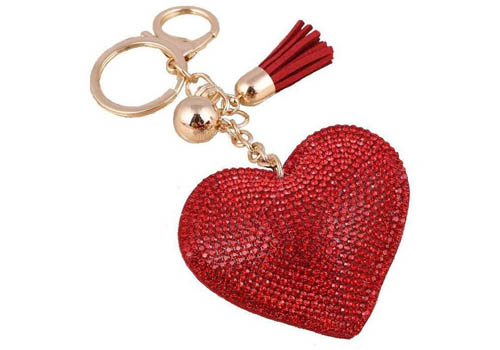 A heart-shaped key chain will definitely make the goal of expressing the heart an easier one for the ones who are not great with words. Just pick a photo holding special memories for both of you and get it converted into a charming and expressive key chain cherishing that special day.
13. Heart Ring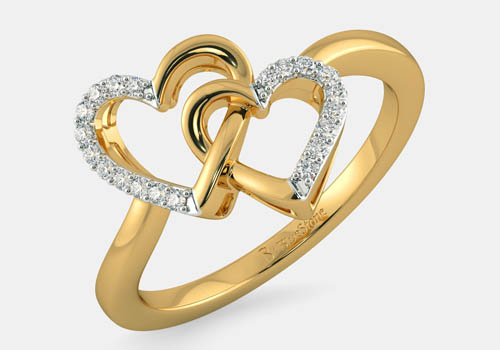 This Valentine's Day can be a life-changing moment for most of you as you'll be proposing marriage to your sweetheart. A marriage proposal is never complete without a pretty ring for your ravishing girlfriend. A beautiful ring with a heart design can be a stunning choice for your ladylove, remarkably expressing your feelings to her.
14. Heart-Shaped Greeting Cards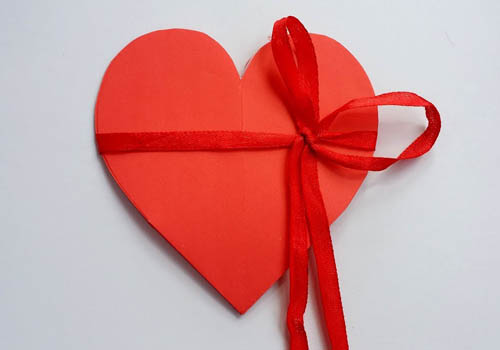 If you are the one who is not that great in expressing the feelings in-person, then the best and most prominent way for you to use words for expressing hearty feelings and emotions. And, for this, the heart-shaped greeting cards gingered up with the touching words will get the job done perfectly.
The Ending Note
Getting these heart-shaped gifts for your sweet spouse or partner will strengthen your relationship and elevate the feelings of love and romance between both of you. Order these Valentine gifts online from Giftalove.com and bring excitement to your Valentine celebrations.

Sakshi Ecavade is our in-house content developer having a good understanding about the gifting industry. She creates quality content surrounding flowers, chocolates, plants, cakes, and other products which makes excellent gifts for the people. Accurate and authentic information is what she tries to deliver through her blogs.