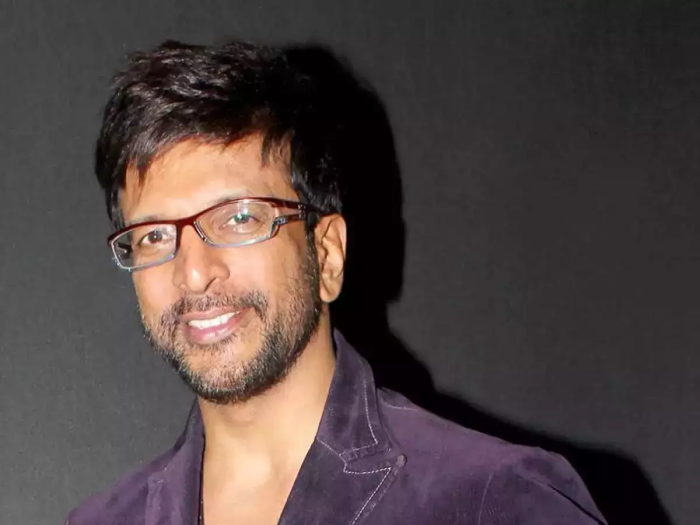 Javed Jaffery is celebrating his birthday on 4th December. He is the comedian son of a comedian father, but he never ever copied his father's style. Apart from his Bollywood career as an actor, he is an unparallel voice-over artist for TV shows as he is a man of many voices. Let's have a look at his journey into Indian television and cinema on his birthday.
History
Syed Jaaved Ahmed Jaaferi, aka Javed Jaffrey, was born on 4th December 1963 in Mumbai. He is the son of the legendary Bollywood actor Syed Ishtiaq Ahmed Jaffrey, better known by his stage name Jagdeep. He has worked in various Indian films such as Sholay, Purana Mandir, and more. Javed Jaffrey has an elder brother, Naved Jaffrey, who is a writer, anchor, and choreographer. Javed Jaffrey did his schooling at St. Theresa's Highschool in Mumbai and pursued a Bachelor of Arts from the R D National College in Mumbai.
Career
Javed Jaffery is a well-known actor known for his comic roles and commentary in movies and TV shows for kids. In his journey to Indian television and film, he has entertained generations of kids and elders with his comedy roles. He entered the world of Bollywood and television with his debut film Meri Jung in 1985, which gave him a chance to showcase his dance moves and a negative role in the film. With the emergence of cable TV, he got the golden opportunity to present his comedy talent on the screen, where he anchored some of the shows such as Videocon Flashback and a song program, Timex Timepass. He has appeared in several TV commercials and is always remembered for his Maggi Ketchup commercials. Since then, he has appeared in several Hindi films such as 100 Days, Tehelka, Jeena Marna Tere Sang, Salaam Namaste, Dhamaal, 3 Idiots, and many more. He also played the lead role in the film Jajantaram Mamantaram, the Hindi adaption of Gulliver's Travels. Apart from films, Jaffrey created and directed a dance competition show, Boogie Woogie, with his brother Naved Jaffrey and friend Ravi Behl. This show was loved by many and ran on Indian television for seven seasons. He has also hosted and done commentary on various kids' shows, such as Takeshi's Castle and Ninja Warrior, in Hindi dubbed versions, making him a huge favorite among the kids.
Awards and Accolades
Javed Jaffrey has won the hearts of people all over with his versatile work in both films and television. He won his first award in the category IIFA Best Comedian Award for his role of Jaggu in the 2005 film Salam Namaste. He also bagged the National Film Award for Best Film on Social Film for producing his Film Inshaallah in 2011.
Although his father was an established figure in Bollywood, Javed Jaffrey never slipped into his shoes. He established his own acting style and made a versatile impact on whatever he did. Giftalove wishes Javed Jaffrey a blessed birthday.