Womenfolk have already gone on a shopping spree with the festival of Karwa Chauth arriving in just two days. The marketplaces are thronging with crowds of women who are excited and happy for this heartwarming Indian festival dedicated to marital bliss. They greatly wish to doll up in the most beautiful manner for their husbands to make them feel stumped looking at them on the day of Karwa Chauth. The ethnic attires, jewelry, cosmetics, accessories, and all other important things have been bought for that mesmerizing appearance. To add more grace and bridal attributes in your Karwa Chauth look, below are some quick styling tips to sweep your husband of his feet on this religiously romantic festive occasion –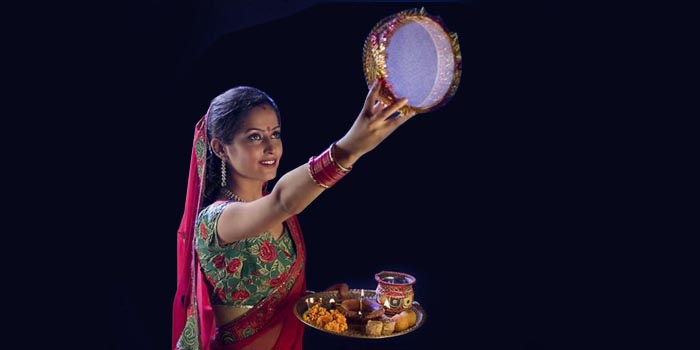 Doll Up in Red from Head to Toe
Red is the color that defines marital bliss and romance. As Karwa Chauth celebrates the purity and dedication existing in a marital bond, women get dressed like brides for their affectionate husbands in red ethnic clothes. From the red vermillion on the head, Bindi on the forehead, to the nail paints, bangles, feet painted with Alta, they look no less than fairies from the heaven.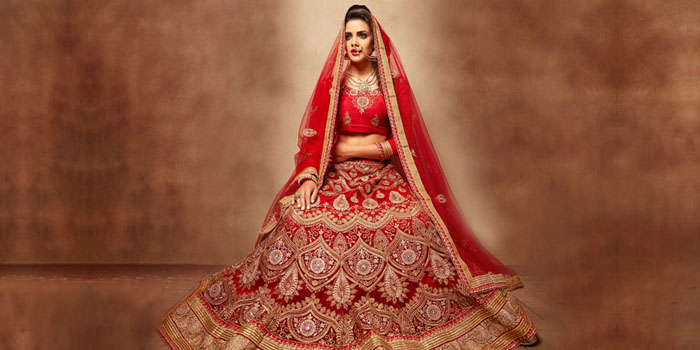 Bright Red Sindoor: "Aurat Ke Sar ka Taj"
The red sindoor or vermillion holds immense significance in the rich Indian culture and traditions. It is an epitome of happiness and bliss in the married life of a woman. It signifies that the husband of a woman is healthy and happy. Women embellish their Maang with the bright-red colored sindoor on the day of Karwa Chauth to celebrate their joyful wedded life. So, Ladies! Enjoy this special and romantic day with your husband by demonstrating your love for him with an embellished forehead.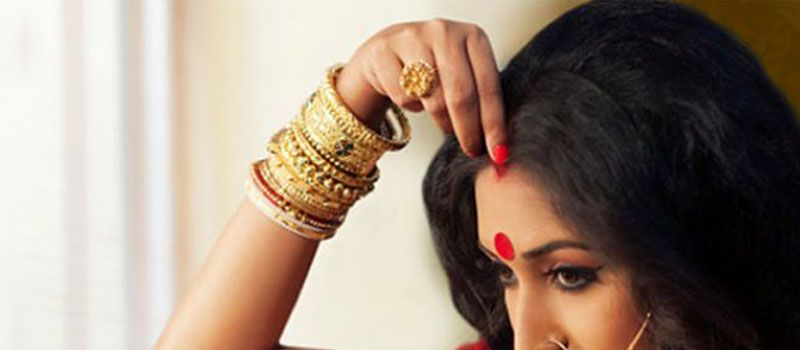 Gold Jewelry
Women and gold jewelry shares a special relationship. This kind of jewelry is a weakness of women who just cannot say no to them. The shine and grandeur in these precious accessories make ladies just go after them on every festive occasion. As Karwa Chauth is all about decking oneself like brides of the husbands, gold jewelry cannot be left behind. From the gold earrings to the gold Mangalsutra and necklace in the neck, women look ravishing on this special festive occasion.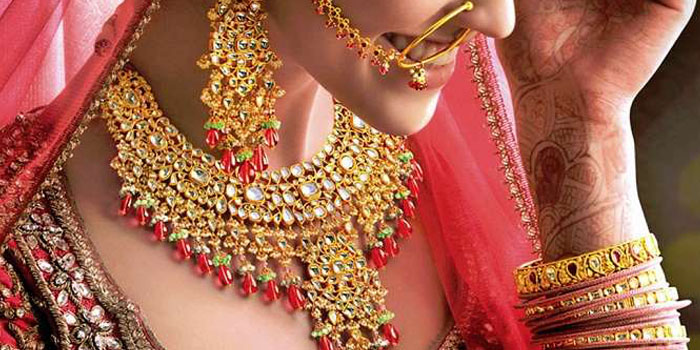 Gajra for Hair
The smell of the Mogra flowers makes everyone feel enchanted and captivated. To match your ethnic outfits like sarees, suits, or lehenga, prepare a beautiful hair bun and decorate it with the freshly prepared Gajra. The appealing fragrance of this pretty white hair accessory heightens your Karwa Chauth look and makes it more refreshing and stunning.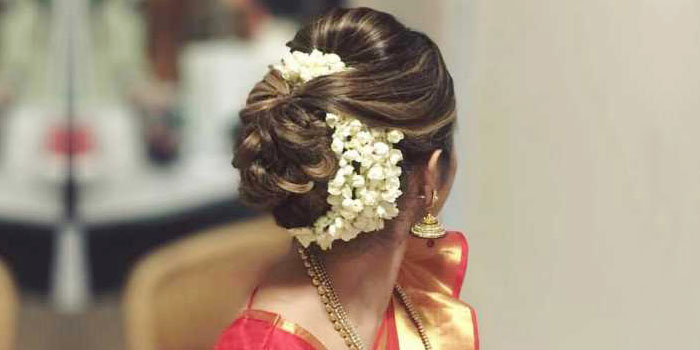 Pyaar Ki Mehendi
The darker the color of the Mehendi, the deeper is the bond between the couples. The long queues of women outside the Mehendi shops for decorating hands with beautiful Mehendi designs is a normal scene as soon as the festival of Karwa Chauth approaches. It is the symbol of the marital bliss and getting the names of the husbands or fiancé written in it becomes a surprising element in these attractive artworks.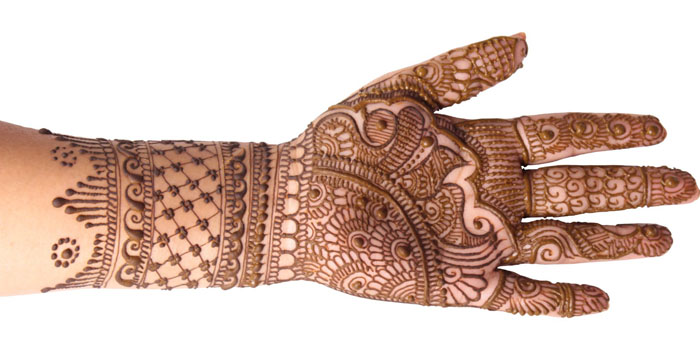 The Final Note  
These were some of the common yet extremely important tips to celebrate Karwa Chauth in a traditional manner. Avoid wearing anything black on this auspicious day. You can also wear a big nose ring for a perfect bridal look in case it's your first Karwa Chauth. Have a wonderful Karwa Chauth and hope you spend this day with happiness and exhilaration with your sweet spouse beside you. Don't forget to post your pictures on social media and share your happiness with your friends and relatives!