It's your Baby's 1st Birthday? Looking for Ideas? Here's How, It will be a Super-Cute Birthday bash!
The apple of your eyes is your son/daughter!! It's pretty obvious that you have been waiting impatiently, for your child's first birthday!! It's indeed an incredible feeling and none of us can deny the fact. Though, birthdays die only when a person dies but the one that comes for the first time is indubitably one of the magnificent days of the baby's life! It's the parents who can help the child to bear the palm in collecting the memories of his/her first birthday. Parents are so very much excited to do the celebration in an amplified fashion!! And, why they would not look excited about the occasion? It's an important day and an important milestone they have achieved in their life!
You have so many things hovering around your mind while your child's first birthday starts approaching! It's quite obvious, there's nothing so unusual about it, yes, you ought to get anxious, and you ought to get perplexed, to find ideas on how to make it a memorable experience! And, so it's better to start thinking on, "How to do it?" A month or so before! Get excited, be curious, be and look for ideas from various sources, and that's where, the out-box-of-the ideas will germinate. Never ever brush aside, the idea of pre-planning!! That's what, which will bring you where you always wanted to be! To help you guys, in Toto, we have jotted down a few of such ideas on our own discretion, and come up with ideas to help you on finding ideas. Here's how you can go about the celebratory mode:
There are an endless number of things that comes to one's mind when we think of the ides on celebrating the first birthday of your dear child!! The two most important things that comes first to our mind when we think of celebrating it are, a grand party and gifts!! And, of course out of the two the most important one is a party!! A party will create memories, instil positive vibes around the child, the happy environment around your child is paramount for an around growth of the child!!
A Majestic Party For Creating Majestic Memories!!
The Party will include almost everything that you can think of! The cake, a celebratory theme, the food, and everything else you can think of! Let's start it off with the party theme and proceed further:
1. Birthday party theme for your cream!
The idea depends to a large extent on if yours is a girl or a boy child! Deciding the theme as per the type of the category your child belongs to. Here's how you can decide the theme for the 1st birthday party of your child: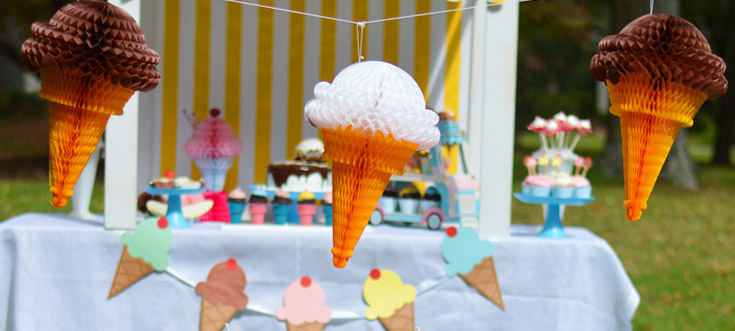 Party Theme For A Girl Child
a. Princess Theme
Daughters are in most cases are the princess of their parents and they love pampering their daughter just like a princess. The child, when she grows she will understand the world that she has grown up in. The love that she has got from her parents! And the kind of treatment she has got from the people around her.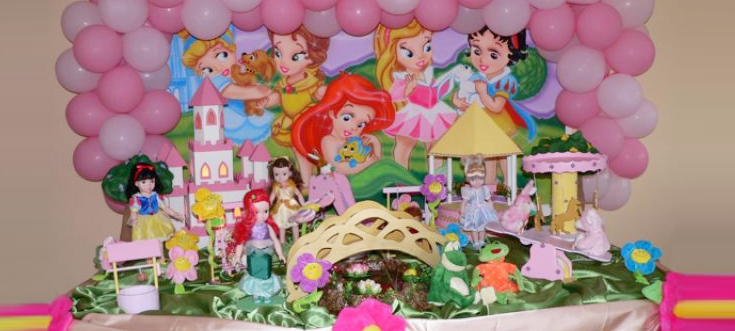 b. Mickey Mouse Theme
Children's one of the all times favourite cartoon character is and will always be is Mickey Mouse! Throw yourself headlong into making every part of the party Mickey mouse. It will be great to see kids being delighted all around with their favourite cartoon character.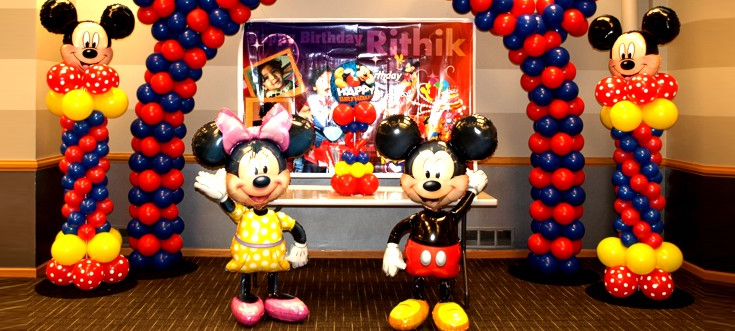 c. Balloon Theme
A birthday party is usually incomplete without balloon and if it's a child's birthday! What a fantastic idea it is to make the whole base of the party as Balloon! Isn't it? Try it out; the children at the party will be amazed at the theme idea!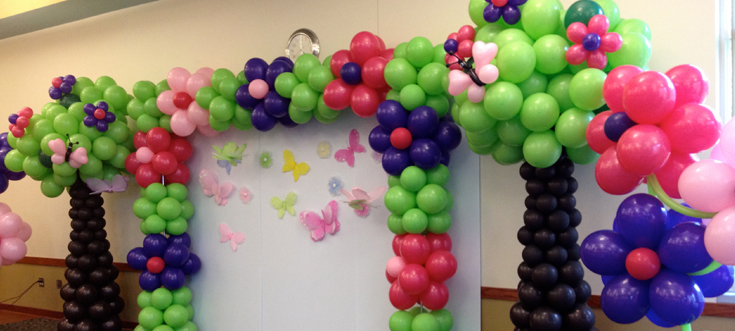 1.Party Birthday Theme For A Boy Child
a. Baby Elephant Theme Party
Baby elephants being the theme for the first birthday have been there for quite some time! It's one of the classic ideas to keep this theme for your child's 1st birthday party. The party venue looks stunner with the baby elephant theme!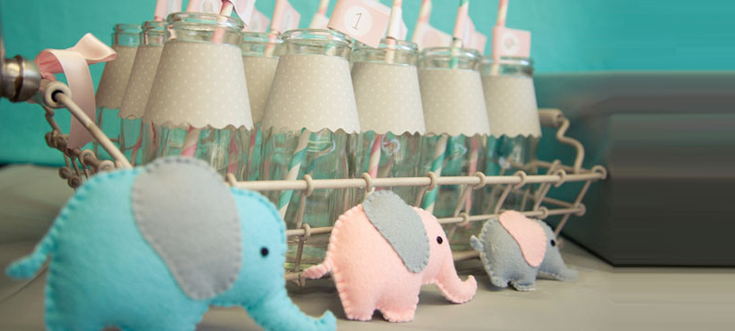 b. Woodland Themed Birthday
It is one of such beautiful themes of a baby boy's first year birthday party. The decor is one of such things that bring in the magic in the celebration. Decorate the table with some astonishing wooden tiered snacks in the centre with some wooden themed artistic decorative pieces all around. Also decorate the entrance with a pair of wooden decorated teddies at the entrance. Plan to delight the kids at the party with exchange gifts packed in beautiful wooden boxes painted with colourful pictures of teddies or racing cars for your baby boy. It will indubitably be one of the perfect themes for your child's birthday party!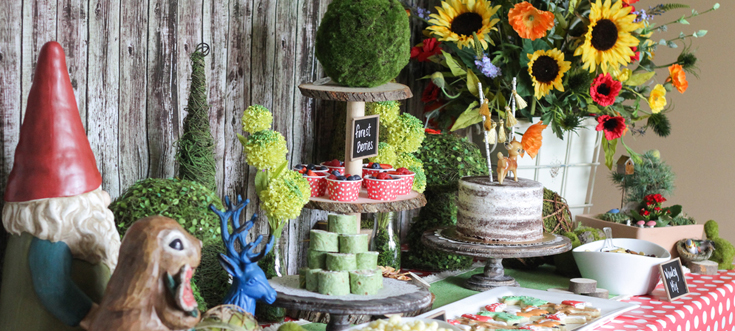 c. Teddy Bear Theme
It can be one of the perfect ways of celebrating the first birthday of your baby boy! Your cute little boy will be with the 'joie de vivre' that is the cheerfulness factor of the party and will enjoy the celebration to the fullest! Make every part of the venue filled with decorative pieces made up of teddy bear! Else you can also get a Teddy Bear cake baked with Teddy Bear shaped balloons entry. In fact you can find little teddies as return gift for all the little kiddo guests.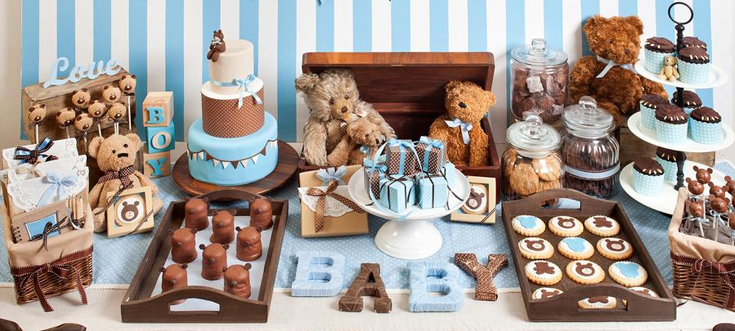 2. Invite Your Guest
As and when you have decided the theme for the party, the next thing that you need to think about is Invitation Card. There is plethora of ideas to design the invitation! You may either design it at your home or can get it designed from one of your nearest shop corner. One unique idea to make the invitation a worth noticing one is by creating collage of some beautiful pictures of your daughter. There are in fact a large number of ides of designing the invitation for the first birthday of your little one; you just need to get to your idea.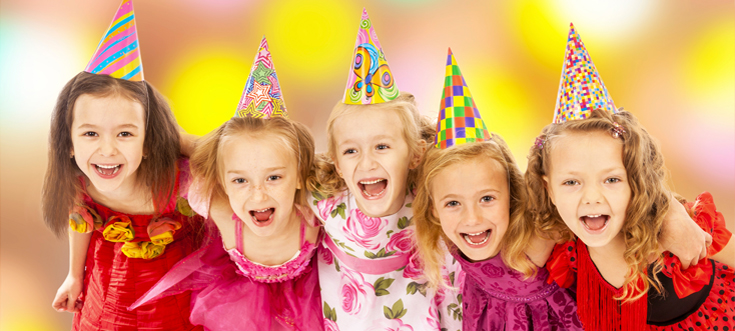 3. A Fabulous Dress For Your Little One
Wow!! It's such an out-of-the-world feeling to dress you cute one with a beautiful dress! It has to be made sure that you have decided on the same after doing enough of research and looking out for numerous options, you have finally decided on the same! It's often an excellent idea to get the dress customized. Do enough of research, get idea from various sources and finally place an order for the same beforehand.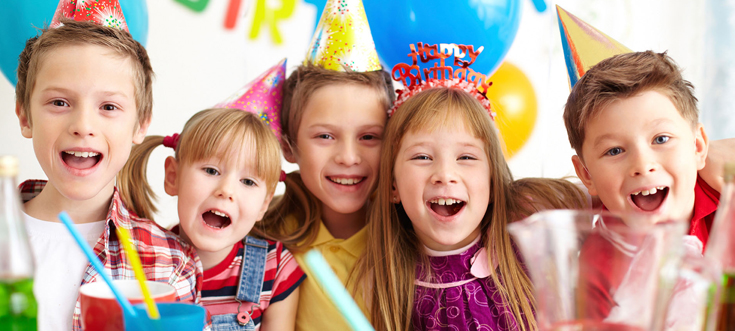 4. Accessories Top Decorate The Party
Have you ever in your life went to a kid's party and have envisaged the way you will be doing it for your little one? I am quite sure that most of us have that feeling in our life time!! Now you are at the point and you have an opportunity to do it yourself in the best possible way! For the kids, just the theme and the food is only a drop in the ocean with regards to the fun they want. So, you can add on to the fun by planning for party accessories which may include butterfly wings, party hats, kids' magic wands and many others. Kids will enjoy the party with these added features of the party.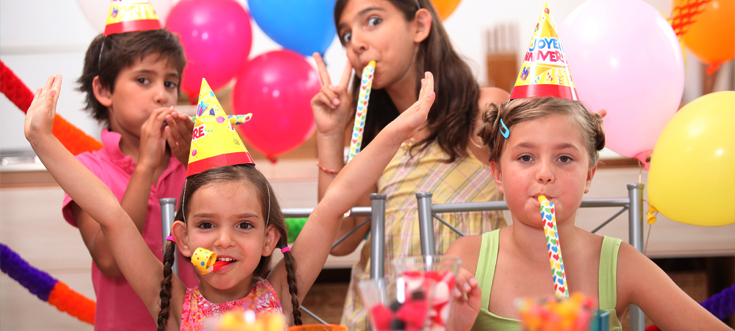 5. Party Decoration
Decoration!! It's one of the important parts of any celebration! It does not look so tough, everything from sticking ribbons to blowing up balloons, seems easy, but it actually isn't! One best idea is to outsource it from some party planner company. We common people cannot think in that better way about those ideas that professions can come up with. They will do everything from sparkler to dummy palace to lights with precision and with patience with lots and lots of pre-planning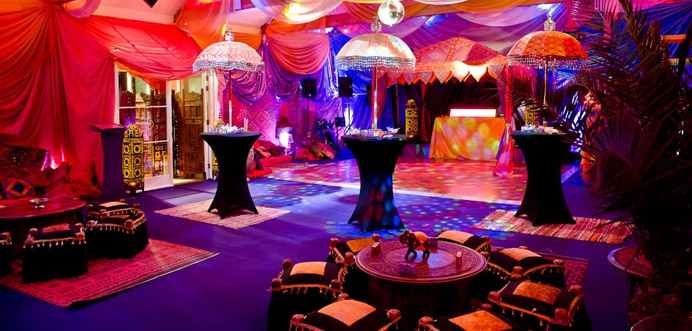 Go with the theme! When it's about cakes follow the theme and get it in the same way as the theme of the party. You can either place an order by selecting one from a plethora of ides or you can also alternatively buy it from the nearby shop corner. Make sure that the cake is big enough to be distributed among everyone. Kids!! Lovely kids!! They will be the attraction of the party and so it is to be kept in mind that the cake matches the kid's priorities and love for this sweet creamy treat.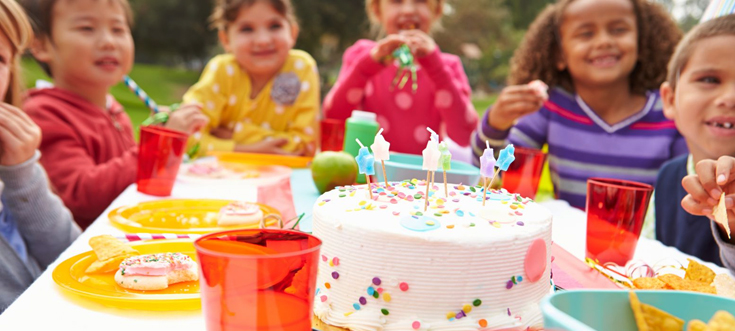 7. Organize Kids Games
Kids have a simulative urge for games! And the most interesting and loved part of the birthday party would be of course for kids, its games that they will be allowed to play. Nothing matters much to them, when they are up with their favourite games! Plan something that will keep them involved! Keep them happy as long as the party continues! You may also add to the games prizes so as to make it even more interesting for the kids. For them, this part of the party, it becomes a memorable experience for the kids. You must spend quality time on planning for the game ideas kids forget everything else if it comes to play an interesting game!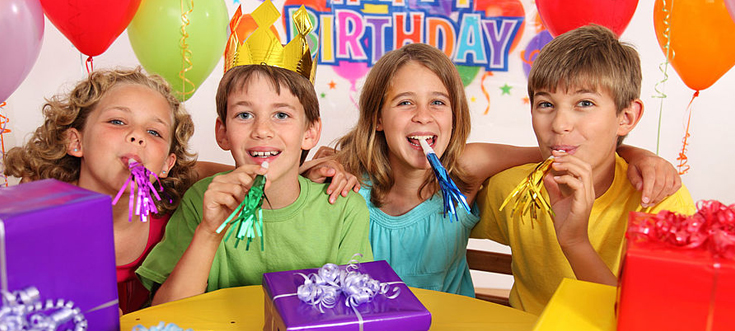 8. Good Food For A Good Day
Food generally grabs the attraction of the adults at the party but it depends on the kind of food offered, which will make it something to be loved by kids or not. It does not need to be planned elaborately; it just needs to be as simple as it can be. Kids will be delighted with food like Pasta, French fries and few soft drinks including milk shakes. Add to the food the theme that you have chosen for the party and make sure that the plates and glasses in which it is served is sparkly coupled with the theme of the party.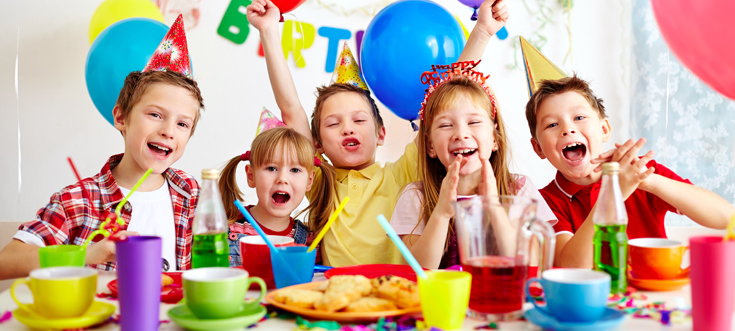 9. A Photo Shoot: Get It Done!
Pictures! They create memories! So, create memories as much as you can because that will be the best part of the party. It's quite incomplete, the celebration, if you have not captured enough of pictures! Its better you hire a professional photographer to get the moments captured! If you want to do it on your own then make sure to load your camera fully beforehand so as to avoid any hassle on the party day!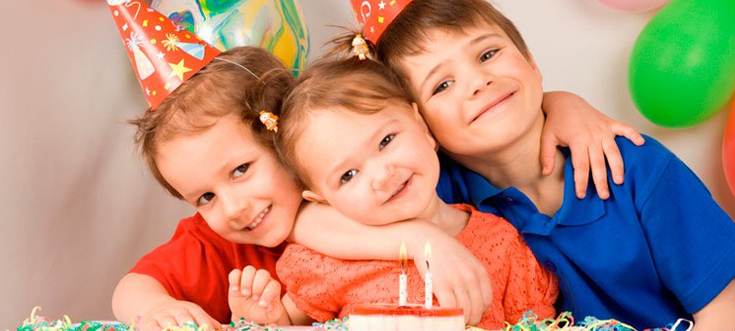 10. Return Gifts: With Lots Of Love...
The Charm of the party!! Return it with love! Plan something for the kids who have come to attend their little friend so that they will be delighted enough to find your home an interesting place to visit and will in future keep visiting your place! In that way you will earn friends for your child. One idea may be gifting a bag full of goodies! Personalized gifts will also do like a T-shirt with a picture of your daughter engraved on one soiled of it and on other side one of the favourite cartoon character on the other side.
No matter what, a child mysteriously brings a stream of joy in the parent's life! You would have not every imagined, how fast your bundle of joy starts growing and you will be amazed with the unfathomable feeling of love and compassion that you feeling as parent for your child!