Whoa!! Your Child Turned 5 This Year? Here's How You Can Bring in Fun and Whoopee!!
It will, probably be your kids 5th Birthday that your child will be enjoying the most as that's the time when he/she will have the understanding of the things going around him/her. The moment not only will be a milestone for you as parents but also for your kid! And that's what it makes it even special!! You as parents have ecstasy for two things, the first being the 5th birthday celebration of your child and the other being unlike the preceding four birthdays, this birthday your child can play with his friends with an understanding of everything.
Most children are so very much excited about this day as till this time they will have new friends as the child will have started attending school, he will have new friends, and they will have started developing a sense of independence. It's indeed an exciting moment for them, with an introduction to an altogether newer world! It's actually equally special for the parents to watch their kid growing which is reminiscent of their own childhood.
The wonderful thing is your child will have so much on this day to share with his/her friends; they can jot down the list of gifts based on their own choice! In addition to that your child will have a list of friends whom he can show his new school bag, new pencil, new dresses, new pencil case and he will be so very excited about everything. They will be very much excited on this day for going to school too as he/she will be having celebration in school as well!! And on top of everything, parents should make sure to keep the celebration a grand one with everything added to it which your child likes doing! One more thing to pay heed to is, the preparations for the celebration should begin a week ahead of the birthday, so that everything could be planned in the best possible way so as not to beat about the bush while planning the party.
Here we have jotted down few ideas to help you out in planning the celebration and everything else on the 5th birthday celebration of your child:
1. 5th Birthday Party
Before embarking on this auspicious journey of planning a party for your 5 year old, you need to put infront, certain things! The most important of them being, most of the friends of your child probably have started going to school while some of them may be still in the a full time day care and so, you need to take care of the timing of the party. Plan it out on the weekend. But one thing is for sure, no matter how you do it, where you plan it, when you plan it; it's actually going to be a blast, one most special moment for your child!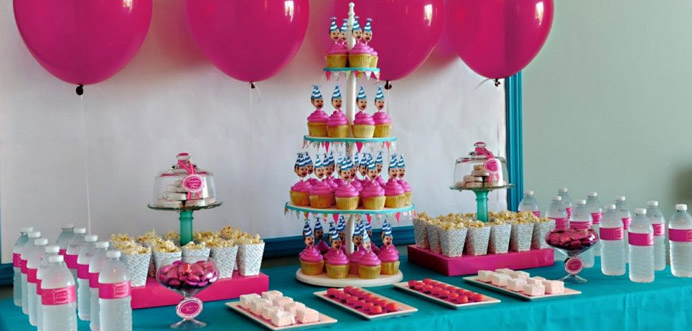 2. Party Themes For 5th Birthday
Off to school theme", a wonderful idea indeed!!! It's a big deal for your child going to school as he may have started off his schooling! A great idea would be therefore an off to school theme! You may also make the party arrangements at the school premises and that can be done with the permission of the school authority.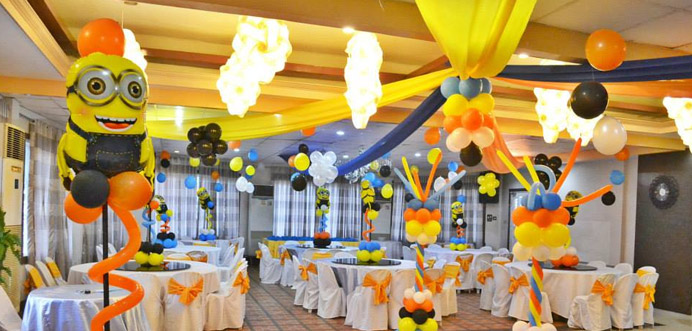 There is plethora of ideas you can think off on your own while planning for the 5th birthday party of your child. Think of everything that your child can feel happy about; make lunch boxes for all the children out there at the party venue, full of delicious children's favourite food, you may also present all the children at the party venue with bags full of chocolates, beautiful pencils, erasers, notebooks, coloured pencils and many such! The birthday boy deserves something special, off course!!
Your child is already 5, and he will have his likings and dislikes in terms of certain things if not everything! For example, he may have a favourite colour, a favourite toy or may a favourite cartoon character. Take their likings into consideration and then designing the entire theme of the party and everything including the decoration, invitation, food and games in the same way!
There are special party theme shops in the market where you can go and buy everything, all the accessories including banners, balloons, cups, loot bags, prizes and everything on your child's favourite theme.
There are also a number of themes perfectly and exclusively been designed for your 5 year which can be obtained online or through various children's books. Some of them we have mentioned here for your convenience.
Circus Fun Theme: Full on Fun!! Time for you to look funny! Hire an expert or get the parties activities done on your own! Face paintings, clowns, juggling will make it fun!
Animal Antics theme: you can either choose your kid's favourite animal or may base the theme on jungle or a zoo farm!
3. Invitation For The 5th Birthday Party!!
Think!! Think of every aspect of it, keeping in mind your child's perspective! If your little one attends a day care there are chances that, there may be his little friends whom he want to invite at the party and you may not be knowing, about those special friends. There are more chances that you may not have any information about the parents of those children. So, the invitation, you should drop at the day care of your child. Onto the invitation, you may also mention and make entreaty to the parents to provide with their contact details or you may also mention your phone number, and ask them to contact. Most of the parents out there would not feel safe to leave their child alone at the party and would like stay at the party till, the time it gets over while some of them would like to leave the venue after dropping their kid at the party. You have to decide on what may be convenient and what will keep you on the safer side.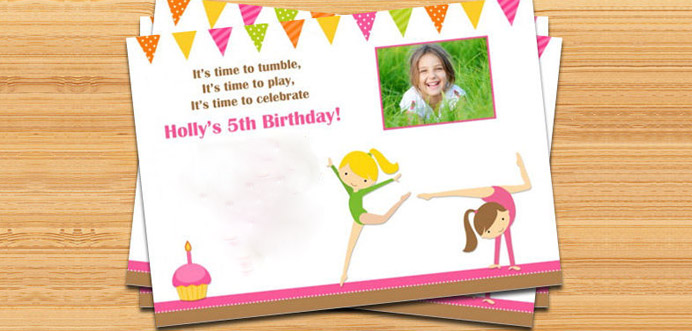 4. Decorate It With Love To Spread Love!!
Everything from theme to the gift ideas comes under decoration! Till the time your child had turned 5, you will no longer need to worry about your child getting hurt. But at the party, your kid's little friends may be vulnerable to getting hurt, so you need to take care of the safety issues at the party while you are making selection for the decoration items.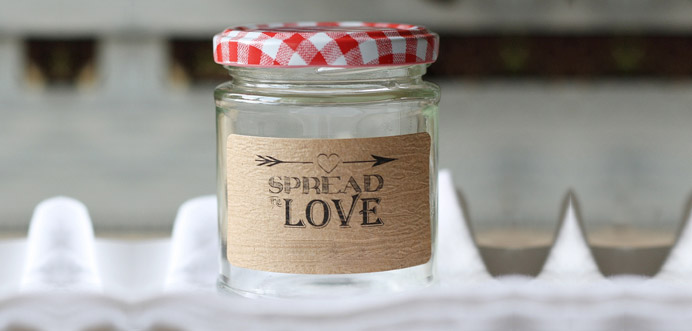 5. The Mouth-Watering Food At The Party
Be cautious!! Quantity does not matters, quality does! On the top of that your 5 year will off course not eat too much but will love the food that he loves! Till the time you reach to celebrating his 15th birthday, keep focusing on the quality rather than quantity. In order to do that you do not have to deal with the leftovers, you can plan something unique at your kid's party. Pack the food in lunch boxes for all the guests, and distribute it while they are leaving the venue so that they take the leftovers with them.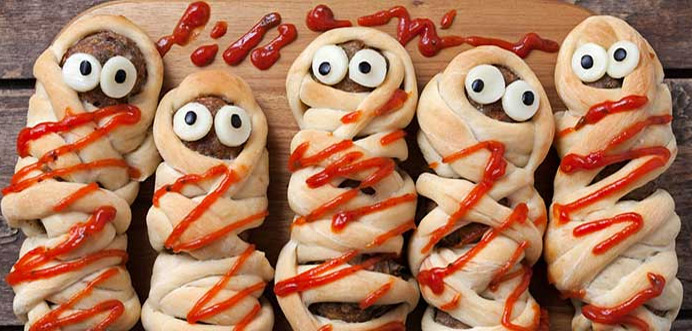 6. Game Activities At The Party
Your kid has just started with understanding games and parties and they still have no idea of winning and losing. If you want to make it a happy affair for your child then take the fact into consideration that no kid feels left out and each of them gets a prize. It's great!! If you can hire a professional entertainer for this special milestone birthday or you may also organize the party at a special venue.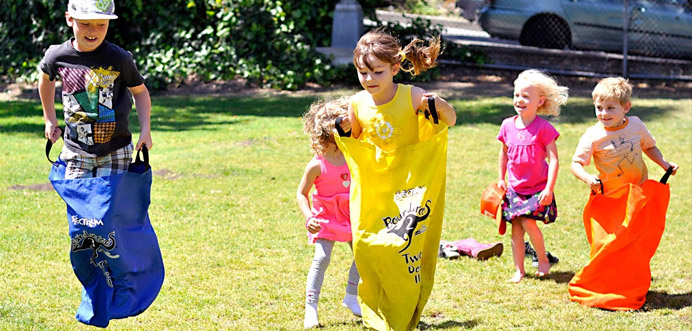 7. Memories To Rejoice For
Making memories!! It is one of the most significant parts of celebration and when it's your child's 5th birthday then you need to collect as much memory as you can! Here are few ideas on the same: Collect as much pictures for memories for the future, as possible! Prepare a big chart for your child on this day and attach to it, pictures of your child when he has started going to the school for the first time. Get all the moments captured in the camera for future so that when your child grows older he could look at those pictures and revive these moments. You can do the photography on your own or can also alternatively hire a professional for the task to be done.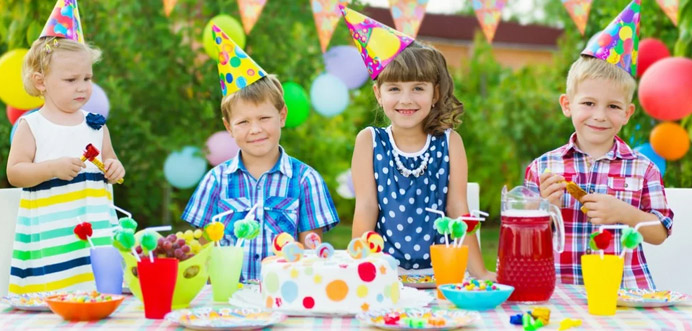 8. Gift Ideas For 5th Birthday
Finding out the best happy birthday gifts for your little one is not that tough!! Kids do not have inhibition to any type of gift if it's a big fat toy. The kid will always be delighted with the idea. But, instead of that most parents are concerned if they will be able to find a perfect gift that your child will be enjoying. At this point in time, they will feel like they are no more under the world of baby. So, decide prudently on the taste of your child and then decide the gift for your child.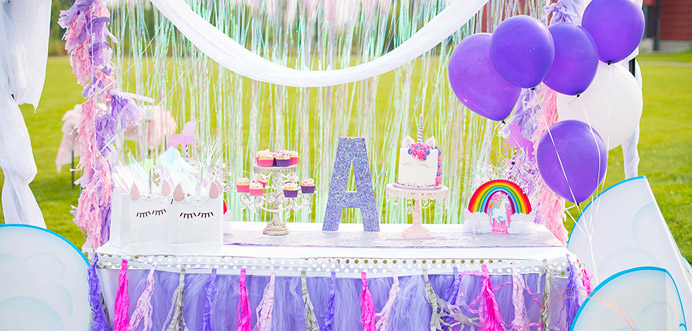 9. Dhoom With Balloon
One of the best parts of a birthday decoration, particularly of a kid's birthday is "birthday balloons". Imagine, how will a birthday look like without decorating it with balloons? Completely dull it would!! They are easy and vibrant part of decoration and thy give a charismatic feel by filling the room with birthday balloons. There can be one advantage of hanging on balloons on the front of the house for birthday which will act as a landmark for those guests who have not been there at your place before.