Experience the Magic of Sisters Love with these Fabulous Bhai Dooj Celebration Ideas
More than just being any other festival, "Bhai Dooj", is a way of spreading cheers in a brother's life for having a loving and affectionate sister. This relationship is something that cannot be compared to any other bond in the world. And, there are festivals in India that portray very well these magical bonds!! Bhai Dooj is one of those magical festivals and it is going to be celebrated very soon and apparently every brother will be looking out for a wonderful way to delightfully surprise their sisters.
The conventional ways of celebrating the festival has enough been talked and done!! Now that the world is walking on the path of trying the newest of the new, you need to find some fabulous and heart-winning Bhai Dooj celebration ideas to amaze your sister. For, all those passionate and avid brothers who want to amaze their sisters; we have figured-out some amazing Bhai Dooj celebration Ideas. Let's spread joy & glee all over in your sister's life with these Bhai Dooj celebration Ideas:
1. Encourage Her To Learn Self Defence
Nothing can be more staunch testimony of your love than encouraging your sister to learn self defence. You definitely, don't want to see her vulnerable and weak if you really love her!! So, one of the best idea to celebrate Bhai Dooj with your sister is to get her enrolled into a self-defence course and empower her so that she do not need anybody to feel empowered and to protect herself.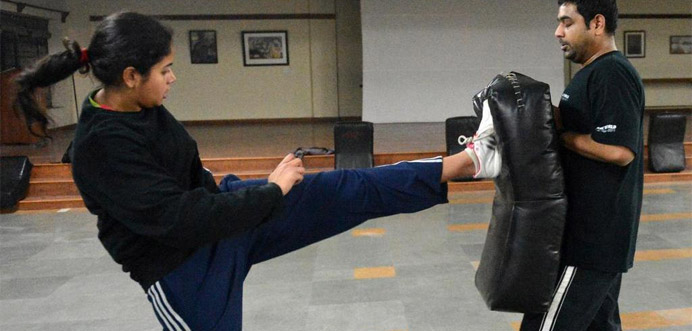 2. Take Time To Know Her Deepest Feelings
Be her best friend!! It is quite important that, she is able to communicate her deepest feeling with somebody she can trust. And, nobody can understand her better than you!! After the Puja and other rituals of Bhai dooj celebration are over, sit with her and comfort her so that she can talk to you everything that has been bothering her. This could be the best gift ever!!
3. Make Her Feel Like A Princess For The Whole Day
Every girl loves to be treated like a princess!! And, Bhai Dooj is the most apt time, when you can make her feel special and treat her like a princess the way she has always wanted. This can be done in a plenty of ways; get for her a princes dress, organize a party and invite all her friends and delight her with an awesome gift!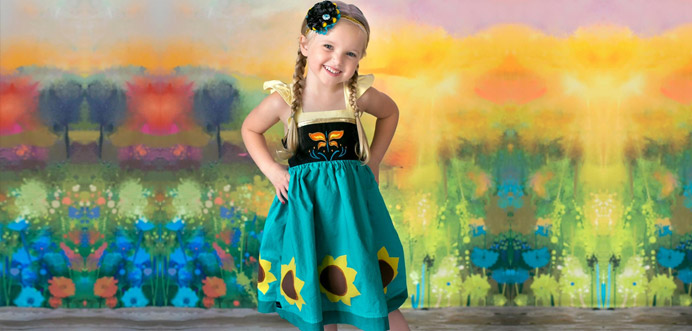 4. Get Her Bedroom Decorated Beautifully
You can do it either on your own or can hire a professional to get her bedroom decorated!! Plan it all according to her preferences and likes. Get the walls painted with her favourite colour, hang one of her favourite pictures beside her bed, create a mini library in the room for her if she loves books! You can do it in a number of ways depending on what kind of personality she is.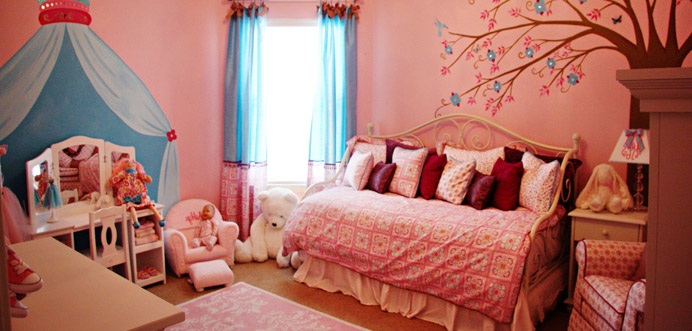 5. Her Favourite Gift Waiting On The Door
Plan something in a way that as and when she opens her eyes in the morning, there's her favourite gift waiting in front of her. It may be a big surprise like her favourite car, or may be a small thing like a bunch of balloons along with a chocolate bouquet. She will love her brother' surprise no matter what!!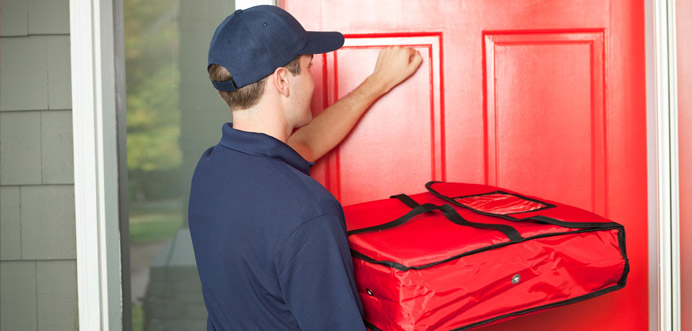 6. Gift Something That She Has Desired For Long
You may have heard your sister talking continuously about something she desire to buy!! Bhai Dooj is the time when you can surprise her with the gift she had desired for long. There's no pre-defined thing, in this section, choose something that will be a fancy gift for your sister.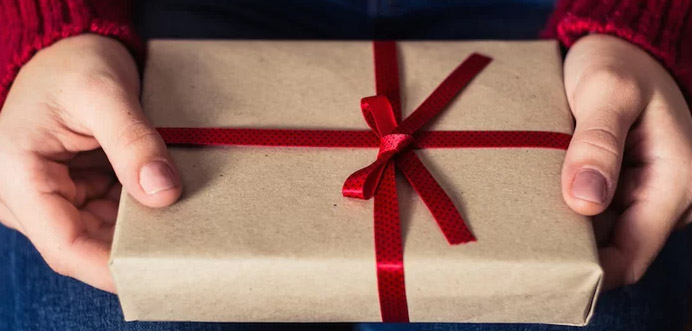 7. Plan For A Trip To Her Favourite Destination With The Gang Of Her Friends
Who does not like to travel with their friends? And, when it's a travel plan with the gang of friends, it's most interesting. Surprise your sister pleasantly by calling all her favourite friends and making the travel plan final. Astonish her by presenting tickets and revealing the details of the same on the day of Bhai Dooj.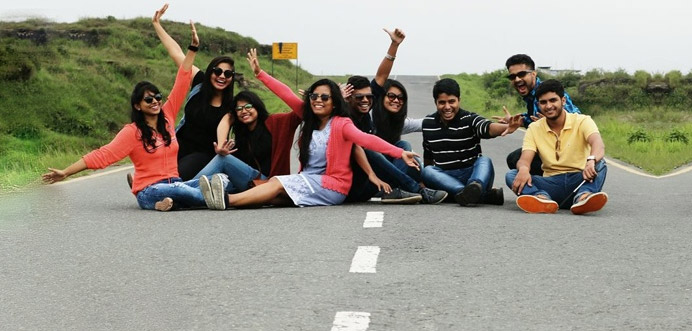 8. Help Her To Pursue Her Hobby
We all have something special that differentiates us from others but often we could not find time to figure that something special out!! This Bhai Dooj, encourage her for something that she loves from her very childhood. For instance, she may have been avid about singing from her very childhood; you can get her enrolled into some singing classes!!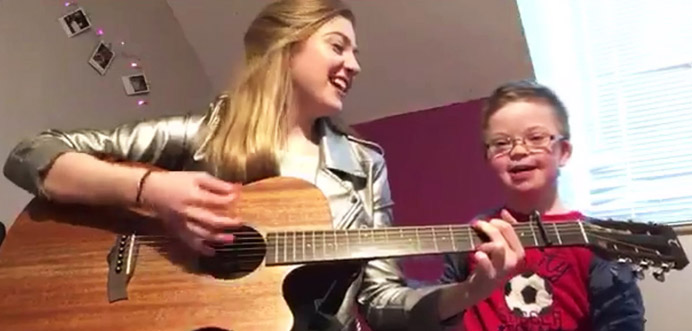 9. Gift Her Whole Bunch Of The Makeup Kit (Her Favourite Brand)
There isn't any girl who will not like to be gifted with a fully fledged makeup kit and if it's her favourite brand then she will love it the most. If you are not able to do it on your own, you can take help from any of your female colleague or friends! This would be one of the most quirky yet surprising gifts for a girl from her brother.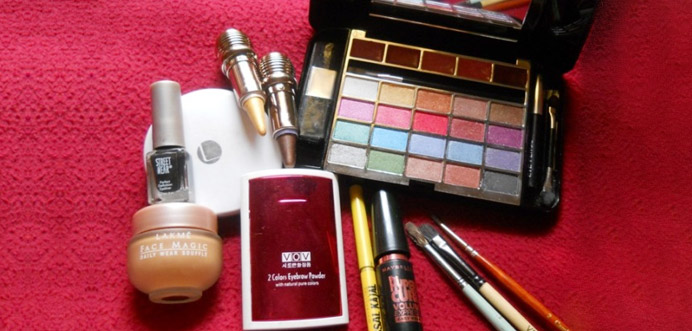 10. Take Time To Appreciate Her Love
The relationship between brother and sister is something different!! Most of the times they would be seen fighting with each other on subtle things, but the beauty of this bond is, that they cannot live without each other. As a loving brother, you can use the platform of Bhai Dooj to appreciate whatever love and affection you have experienced for being her brother.
These are a few of the surprising and skilfully prepared list of Bhai Dooj celebration Ideas that will sweep your sister off her feet for sure. Tell her that she has been her princess and she will remain the same sweet and innocent angel as long as you will live. Be unconventional, be affectionate!! It will make her day, and what else you want as a brother!!