When is Bhai Dooj 2023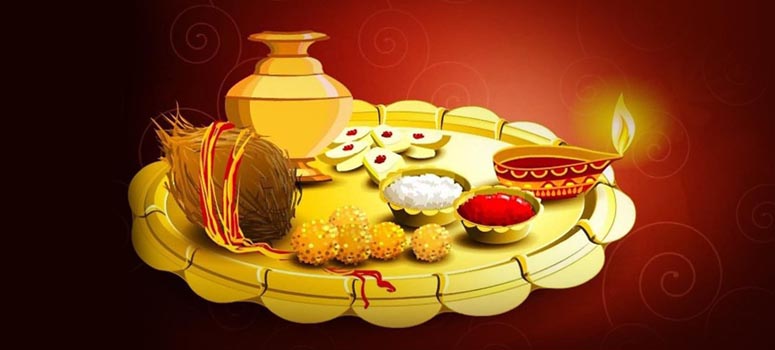 Significance of Bhai Dooj
Just like Raksha Bandhan, the festival of Bhai Dooj too celebrates the pure and deep sibling bonds existing between brothers and sisters all over the world. The festival celebrations are marked by sisters performing a special and religious Tikka ceremony of their brothers in which they apply Kum kum tilak on their foreheads and tie Mauli threads on their hands to keep them protected from evil eyes. Celebrated just after two days of Diwali, this pristine festival will be celebrated on 14th November 2023 this year in India. So do not just buy gifts for Diwali, make the festival of Bhai Dooj special for your siblings with wonderful gift options.
The festival is celebrated on the second lunar day of Shukla Paksha in the Karthik month. Bhai Dooj is also known by the names - Bhai Beej ,Bhau Beej, Bhai Phonta, Bhai Tika, and Bhai Jiuntia.
Shubh Muhurat/Auspicious Timings for Bhai Dooj 2023
| | |
| --- | --- |
| Shubh Muhurat for the Bhai Dooj Tika Ceremony | 01:10 PM to 03:19 PM |
| Dwitiya Tithi Begins | 02:36 PM on Nov 14, 2023 |
| Dwitiya Tithi Ends | 01:47 PM on Nov 15, 2023 |
Bhai Dooj Rituals and Traditions in India
The festival of Bhai Dooj is dedicated to the deep love and care shared by brothers and sisters. On this festival, sisters perform a Tika ceremony to pray for the happiness, prosperity and long lives of their brothers. They apply vermillion and rice on their forhead and perform aarti of their brothers with a puja plate especially decorated for this festive occasion with flowers, fruits, rice, sweets, diya, betel nut, and a dry coconut. It is believed when sisters apply tilak on their brothers' forehead, cheerfulness and success will touch their feet. After the tika ceremony, sisters tie Mauli thread on their brothers' wrists and take the blessings of their elders.
In return, brothers promise to protect their sisters and surprise them with Bhai Dooj gifts.
Bhai Dooj Celebrations Across India
The celebrations of the Bhai Dooj festival in India are quite diverse owing to the different cultures and traditions followed in different states of this country.
In Maharashtra – Bhai Dooj is known by the name "Bhav Bij" in the state of Maharashtra. During the celebration, sisters make their brothers sit in a square on the floor and eat bitter Karith fruit. After that, sisters do the Tika ceremony and perform the aarti to pray for the wellness and long life of their brothers.
In Bihar – The rituals and traditions of Bhai Dooj in the state of Bihar is very different from the other parts of India. Sisters abuse and curse their brothers initially and thereafter, prick their tongues to punish for what they have said. They seek forgiveness for their slang languages from God and pray for their brothers' long lives.
In West Bengal – Renowned as "Bhai Phonta" in West Bengal, Bhai Dooj is the day of fasting for sisters. They perform a Tilak ceremony of their brothers by applying tilak made with ghee, kajal, and chandan before praying for their happiness, good health, and prosperity.
Is Bhai Dooj a Public Holiday?
No, there is no public holiday on Bhai Dooj. However, people can take a leave on this occasion from their respective organizations.
Dates of Bhai Dooj for Next Five Years (2023-2027)
| Year | Date | Day |
| --- | --- | --- |
| 2023 | 14 November | Tuesday |
| 2024 | 3 November | Sunday |
| 2025 | 23 October | Thursday |
| 2026 | 11 November | Wednesday |
| 2027 | 31 October | Sunday |