15 Superb Budget Friendly Diwali Decoration Ideas to Bring Positivity all around Your Home
Every day we struggle for little things and fight an odyssey within our hearts!! But thank God we are born on this beautiful land India!! The country has a variety of evocative festivals that play and an antidote to all our everyday sufferings and pain. Thank God we can have the pleasure to celebrate these beautiful festivals like Diwali with our near and dear ones. When we talk of Diwali, decoration pops-up first in our mind! And, finding a budget-friendly way of decorating the home is something that bothers everyone the most.
This most amazing festival celebrated by the Hindu community in India, "DIWALI" is about to knock on to our doors and whole of the country is gearing up to make most of the festival. Everyone has the similar enthusiasm for this festival of lights, be it the rich or the poor. And, on top of that, we all want to do it in frugal way. Therefore, we have jotted down some really budget friendly yet the most mesmerizing ways of decorating the homes during Diwali. And, here we go.........
1. Decorating a Wall will do!!
This can be one of the best ways of saving your hard-earned money during Diwali! Pick one of the walls of home that is most prominently visible when somebody enters the home. Get this whole section painted as beautifully as you can. You can either do it on your own or a professional can be hired for the same! Or, if you cannot get it painted use some eye-catchy wall sticker or wall paper. Great idea in budget and to decorate your home during Diwali!!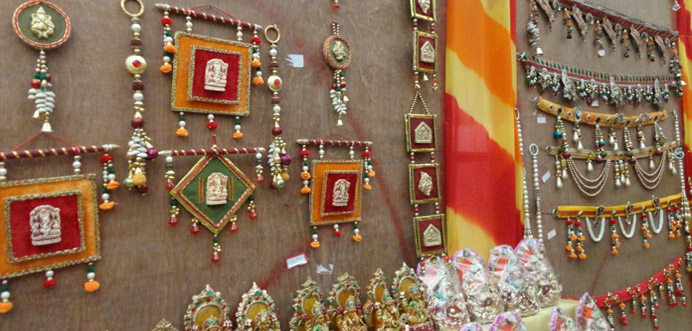 2. A Small Piece of Decor will enhance the look
Give a face-lift to your home with small and reusable items! It can be something that is already available in your home or you may also a small decoration piece to enhance the festive look at your home. For instance, an old bottle that is lying useless can be used to decorate by adorning it with spray paint with beautiful design. You can either place it on the centre or hang it over the entrance of the home. Anything will do!!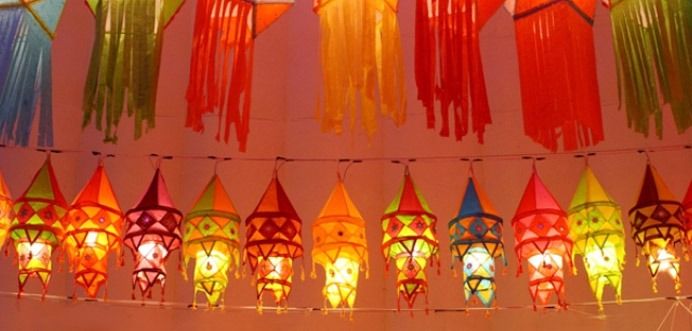 3. Light up Every Corner
Don't keep any stone unturned while you are decorating your home!! Use Diyas, Candles, Electrical lights and deck up every nook and cranny of the house with colourful lights. Don't forget to bring home some beautiful and decorative piece of Diyas to put at the entrance.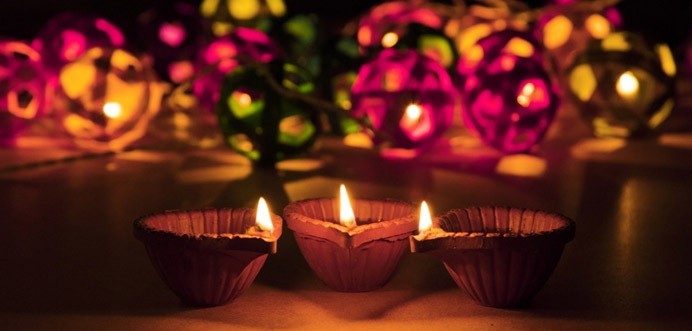 4. Decorate Your Puja Thali in the most Perfect Way Ever
Get the Puja area decorated with lights, diyas and beautifully decorate Puja thali! The most perfect and important thing during Diwali is the decoration of the Puja thali. Get everything important for the Puja and embellish it skilfully to bring in the festive flavour.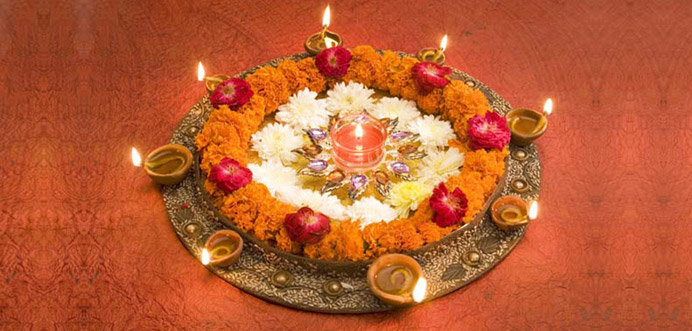 5. Sweeten-up the day with mouth-watering delicacies
One of the best things about Diwali celebration is the grand party thrown!! During the big feast, people prepare delicious homemade sweets and that's really important when it's Diwali. If you are planning out for a Diwali feast at your home then sweets like Kaju Katli, Moti choor Laddu, Rasgulla will be perfect. That will definitely add to the festive mood!!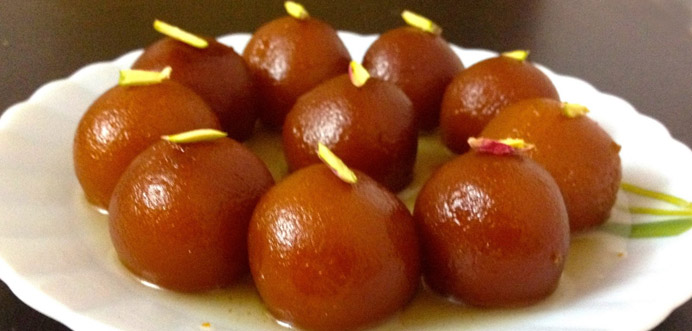 6. Get Beautiful and Decorative Table wares
You may also add charisma and magnetism by bringing home silver tableware!! It gives captivatingly royal look to the dining table where it is put in. You can decorate the table with different shapes of tableware and put dry fruits and other items that you have planned to offer to your guests.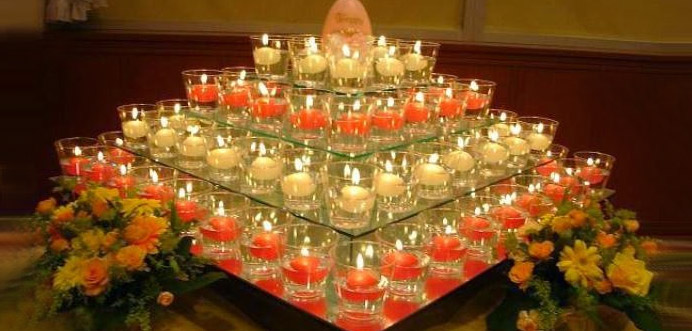 7. Hanging Decorative Items
You can instantly jazz up the look of your home with colourful and beautiful hanging decoration items! You can bring some paper lanterns of various colours or the honeycomb decoration will also do. These will are easy to use as these decoration items are provided with string with which it can hanged easily on the walls. It's one of the most pocket-friendly ways of Diwali decoration.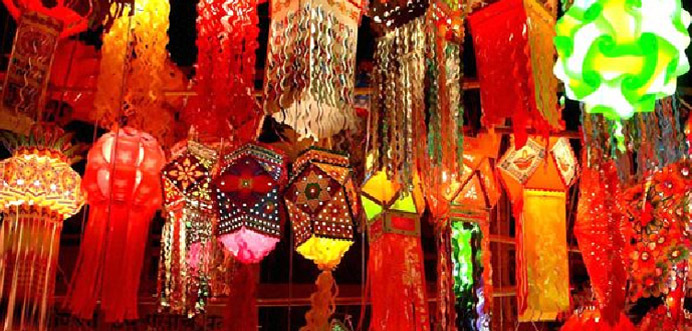 8.Colourful Candles all around
We all know that, candles are special attraction of Diwali celebration!! You can definitely deck up you home with different types of candles all around your home. The market areas these days are flooded with variety of candles like floating candles, multi-glitter candles, multi-spiral candles and many. From floors to the central tables brighten up your home like heaven on this Diwali!!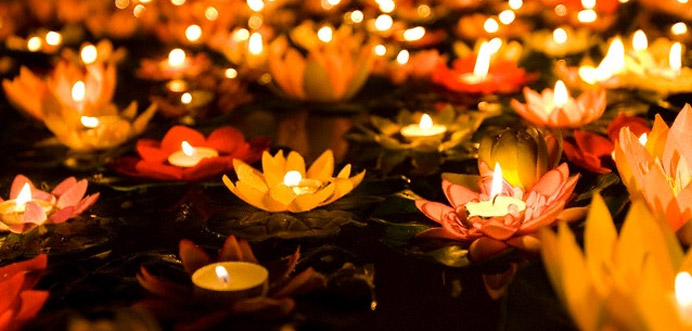 9. Origami
It's the easiest ways to make special decorative items at your home!! Take the leftover paper from your child's project work. Craft out of these leftover papers attractive chocolate holders, flowers, starts or lanterns and hang them from ceiling. Definitely!! It will enhance your home's beauty and that too without spending anything.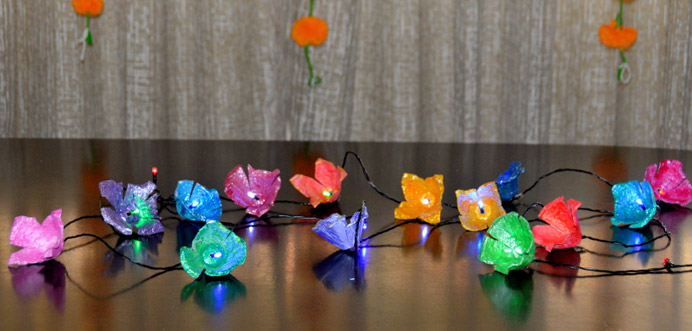 10. Embellish the Door-Way
Never forget to embellish the doorway!! It is the first thing that your guest will notice when they will enter your home. Also, as per "fenug shi", decorating the front will bring in prosperity to the entire house. Decorate the door-way with Diyas, Rangolis, candles and other decor items!!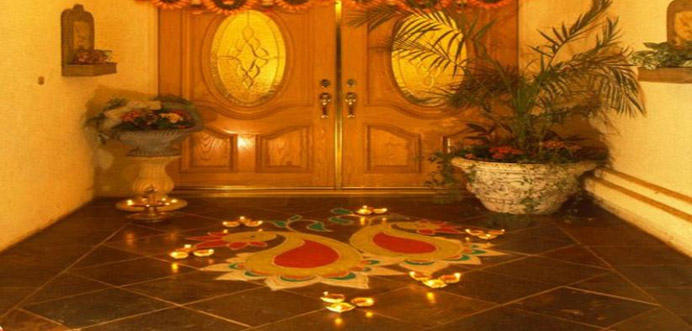 11. Floating Candles
The central table definitely needs to be decked up on Diwali like other places at your home!! Take a glass bowl of beautiful shape and fill it up with water. Spread some beautiful flower petals and put the floating candles over the water inside the glass bowl. You won't believe how it will enhance the charm of the central table.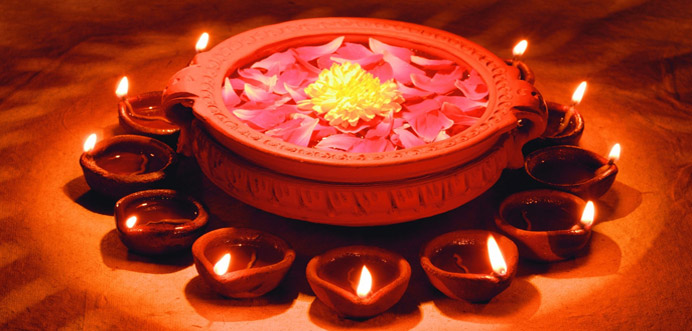 12. Rangoli
A significant part of Diwali celebration is "Rangoli"!! It not only beautifies the area but its spiritual significance is immense. According to the Hindu scriptures, the colours of Rangoli bring good luck and prosperity in the home.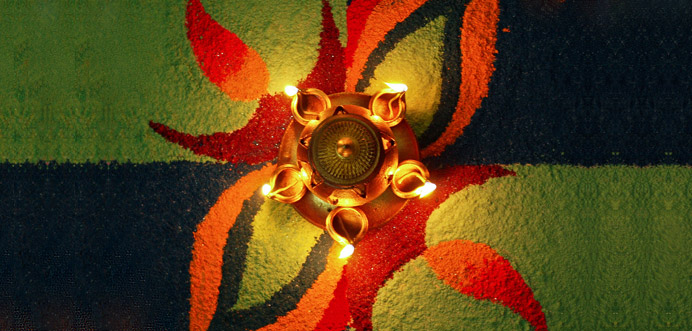 13. The Best Lakshmi & Ganesha Idol
With the arrival of Diwali, the streets get flooded with plenty of Ganesha & Lakshmi idol!! Decorating your puja area with beautiful idols of Lakshmi & Ganesha as it will not only bring wealth for you but will also add on to the charm of our home.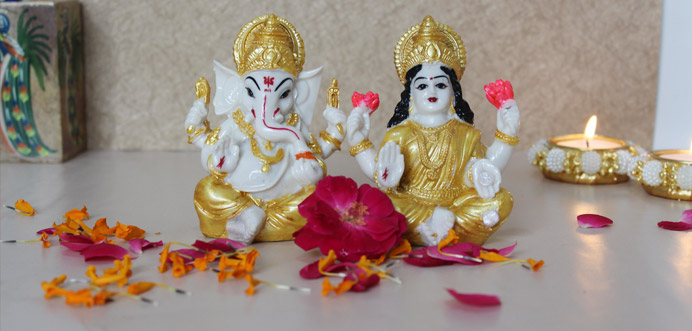 14.Beautiful Diyas
Be a bit unconventional!! Bring home designer diyas and decorate the whole house along with the Puja area with these designer Diyas. There is nothing that can be more cheerful feeling than embellishing the home with such designer Diyas.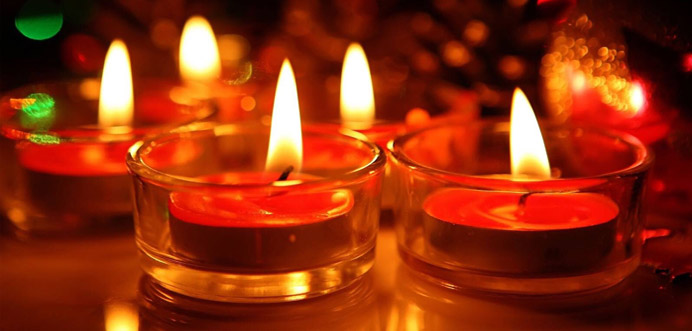 15. Revamp your Furnishing
Nothing can be better than reusing those designer shawls and saris lying around without any use for covering the pillows and cushions. Also, they can be converted into beautiful curtains and bed-sheets! Use those used, old chiffon or crepe saris for that purpose!!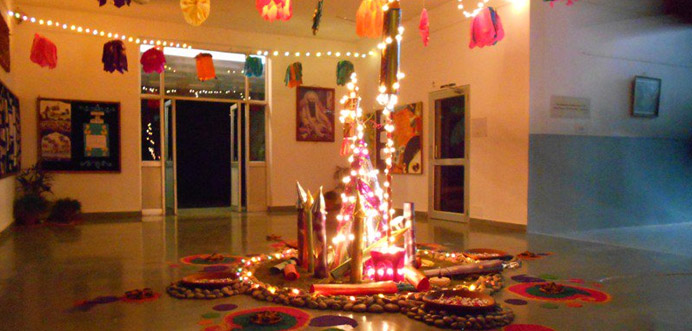 And, last but not the least useful way of adding on to the aesthetic beauty of your home is bringing smile and happiness in others life. This will in turn beckon the light of happiness and glee in your home that is the most important and the most pocket-friendly ingredient of decorating your home!!