Fathers day Flowers Meaning
Just as carnations are the official flowers for Mother's Day, the very beautiful, stunning and exotic roses have been selected as the official flowers for Father's Day. It is believed that Ms. Sonora Louis Smart Dodd, the founder of Father's Day, picked Rose as Father's Day official flower.
In many countries, people follow the tradition of wearing roses on this special day to express gratitude towards their dad. According to the custom, if someone wears red roses, it means his/her father is alive, however, if white it means their father is deceased.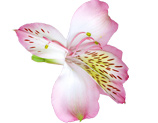 Lily
Lily is also said to be the traditional flower for Father's Day as J. H. Berringer, who held Father's Day commemoration in Washington in 1912, picked a white lilac symbolic to Father's Day flower.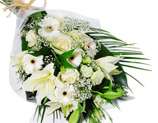 Trend
There exists a long yet strong custom to convey love and gratitude for father with a bouquet of beautiful flowers. Though rose is the most popular flower for Father's Day, people choose other flowers too to express their love and appreciation for dad.