Karwa Chauth Puja Process
One of the most important festivals of the Hindu community, Karwa Chauth is rejoiced mostly by married women. During this festival, women observe a daylong fast for their husband's longevity and success. The festival is celebrated nine days before Diwali and on the fourth day of the Karthik month as per the Hindu calendar. Karwa Chauth reflects the excitement and joy of being married where a woman reflects her marital status by adorning her hands with henna, cuddling in new red and maroon ethnic wears, and accessorizing herself with stunning jewelries.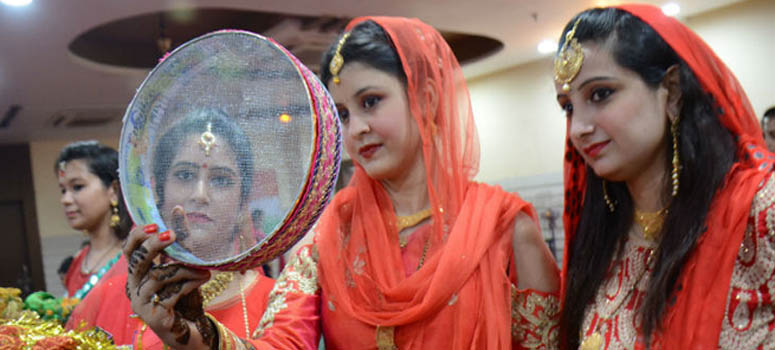 As a lot depends on the performance of the rituals and customs of Karwa Chauth, therefore, observing them diligently is extremely important. Read on to have an idea of Karwa Chauth Puja process.
1. Advance Preparations for Karwa Chauth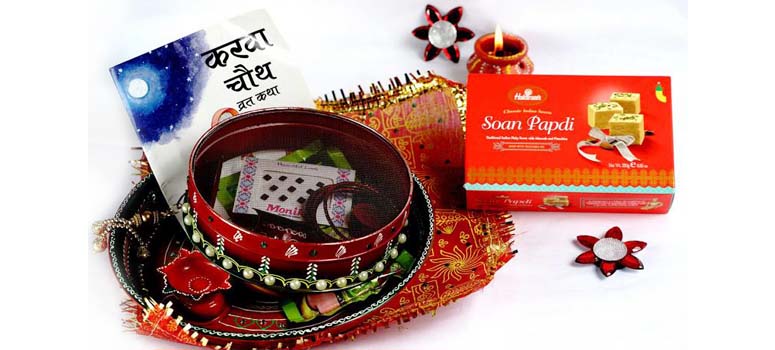 Just like other Indian festivals, the preparation for Karwa Chauth begins in full swing days before its actual date by women. They stroll in the markets flooded with womenfolk to buy cosmetics, apparels, footwear, and things required for the Karwa Chauth Puja such as Puja Thali, Karwa, mud diyas, sieve, etc. The excitement and joy in their hearts make them indulge in Karwa Chauth shopping in advance.
2. Know Auspicious Timings of Karwa Chauth Puja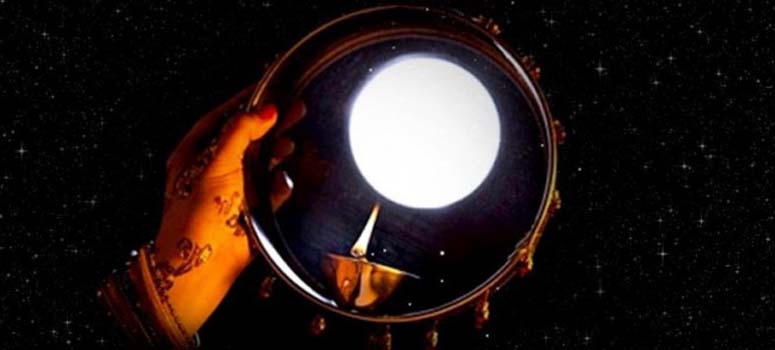 This one is very essential to perform the Puja exactly in a ritualistic manner. The performance of the Karwa Chauth rituals and customs within the Shubh Muhurat brings happiness and prosperity in one's life.
3. Sargi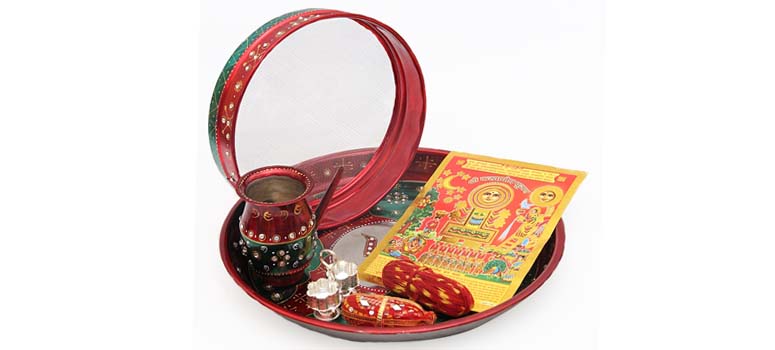 On the day of Karwa Chauth, women get up early at dawn before the sunrise and consume specially prepared sweets made by their mothers-in-law which are popularly known as "Sargi". These are the traditional gifts for Karwa Chauth which every mother-in-law gives to her daughter-in-law which not just comprises of sweets and dry fruits, but also sarees, cosmetics, bangles, and other Puja items like Puja Katha/book. Even the daughter-in-law give Sargi gifts to Saas and strengthen their bonds with them.
4. Sankalp/Pledge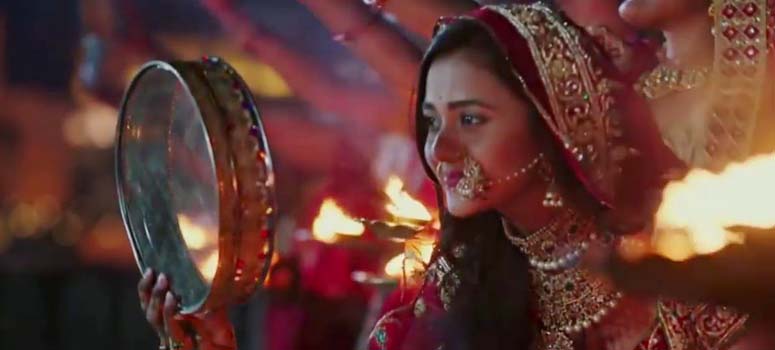 Every married or to-be-married woman must take a pledge or Sankalp after taking bath in the morning on the day of Karwa Chauth to keep stern waterless fasts for their husbands until the moonrise for their well-being. The mantra to be chant while taking the pledge –
"मम सुखसौभाग्य पुत्रपौत्रादि सुस्थिर श्री प्राप्तये करक चतुर्थी व्रतमहं करिष्ये।"
It means "I would observe the fasting of Karak Chaturthi for the wellbeing of the husband, sons, and grandsons and to gain fixed wealth".
5. Importance of Karwa Chauth Puja Calendar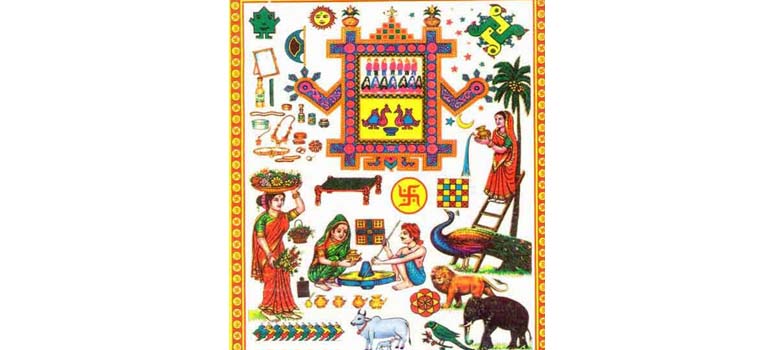 To perform the Karwa Chauth Puja in a perfect manner, all the women are required to get this calendar to seek blessings of Goddess Parvati on this blissful festival. This calendar contains the story of Karwa Chauth and the images of Goddess Gaura and Chauth Mata which is recited during the Karwa Chauth Puja. A mantra is also chanted during Parvati Puja - "नमः शिवायै शर्वाण्यै सौभाग्यं संतति शुभाम्‌। प्रयच्छ भक्तियुक्तानां नारीणां हरवल्लभे॥" which means "O beloved consort of Lord Shiva, please bestow long life of the husband and beautiful sons to your women devotees".
6. The narration of Karwa Chauth Story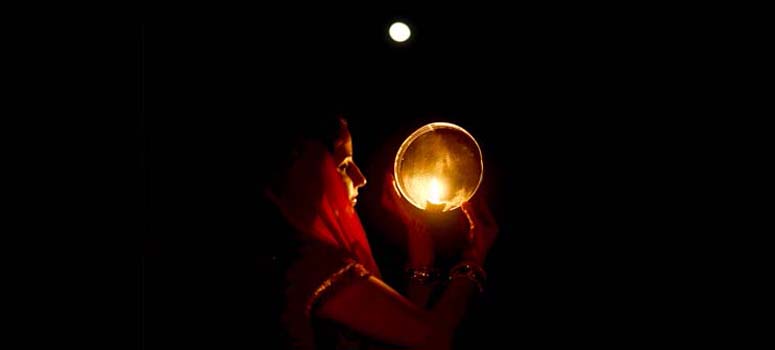 This is the most essential part of the Puja process as women are required to listen to the story of Karwa Chauth to successfully complete their Puja ceremony. After the Katha is over, they rotate their plates in a circular motion and sing devotional songs on Karwa Chauth.
7. Worshipping of Moon God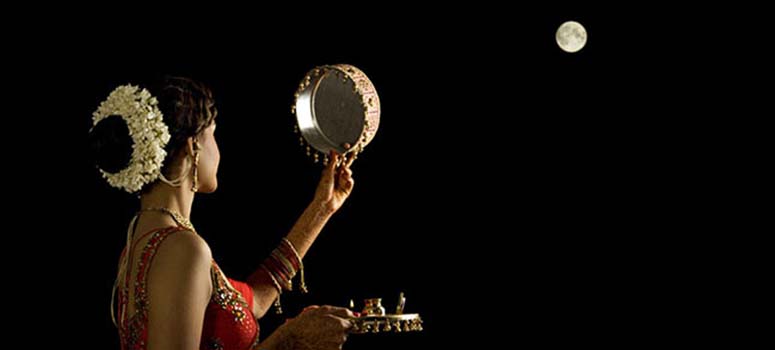 The women wait eagerly for the moon to rise and successfully complete their Karwa Chauth fasts with their husbands. As the moon rises, we see women standing in front of their husbands and performing the rituals whole-heartedly. They look at the moon through a sieve, offer sweets and water to him through the Karak or Kalash, and pray for their husbands' long lives. The husbands open their fasts with sweets and water, and wives seek their blessings in return.
8. Charity to the Brahmins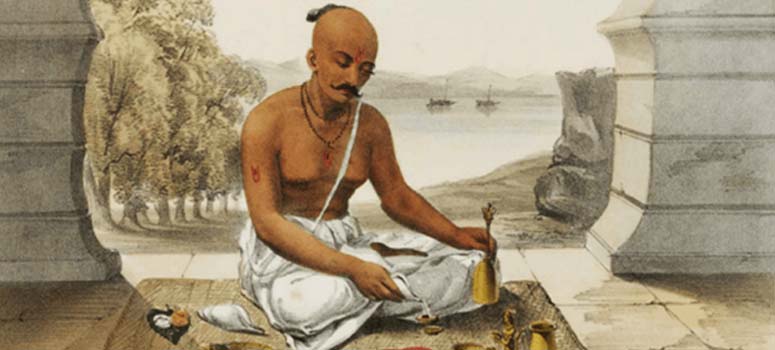 Once the Puja is over, the Karwa must be given to the Brahmin or any other married women. It is filled with water or milk and precious coins before donation. The mantra chanted during donation is –
"करकं क्षीरसम्पूर्णा तोयपूर्णमथापि वा। ददामि रत्नसंयुक्तं चिरञ्जीवतु मे पतिः॥"
It means "O milk filled Karwe with precious stones; I donate you so that my husband is long-lived".