Mothers Day Hot Recipes
Mother's Day is one of the special occasions to pamper your mom with gourmet meals. Check out these super yummy Mother's day recipes ideas starting from Mother's day breakfast & the cake. Staring the day with a delicious breakfast prepared by you will be the best Mothers day gifts for your mom.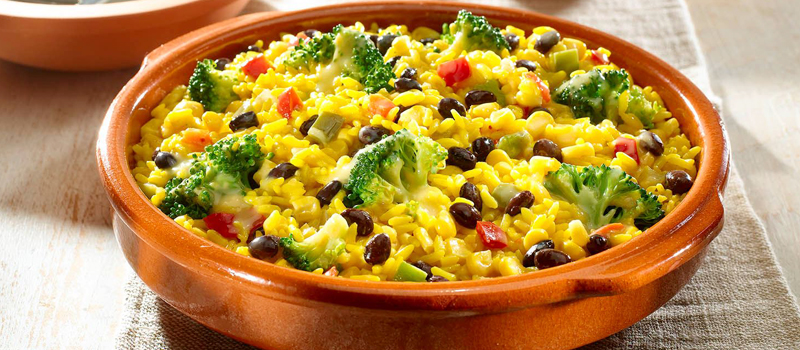 Surprise your mom by cooking these dishes on Mother's day. Remember that your mom would always love to appreciate your effort put behind preparing these dishes. Serve these hot recipes to your mom garnished with love & care. It is one of the perfect Mother's day gift ideas.
Mother's day Breakfast Recipes
Veg cheese toast sandwich
Ingredients for the green mint coriander chutney 1 cup = 250 ml
1. ¾ cup coriander leaves i.e. Dhania patta
2. ¾ cup mint leaves i.e. Pudina patta
3. ½ inch ginger/adrak, chopped
4. 1 or 2 green chili i.e. Hari mirch (chopped)
5. ½ tsp chaat masala (optional)
6. regular salt according to taste
7. little water for grinding leaves
8. few drops of lemon juice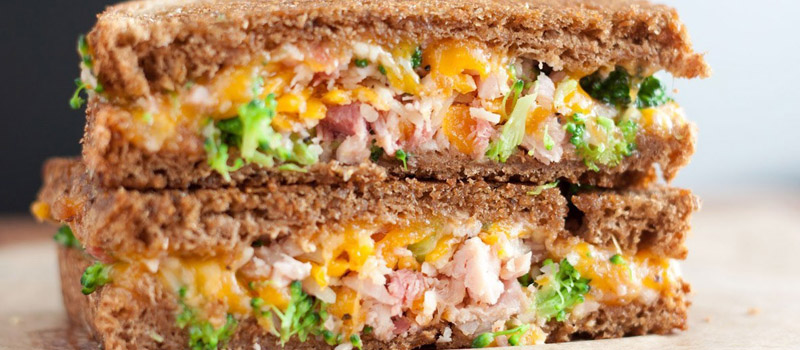 Ingredients for the toast sandwiches
1. 4 to 6 slices of brown/ white bread
2. 1 medium size tomato, thinly sliced
3. 1 medium size onion, thinly chopped
4. 1 small size cucumber, (grated)
5. 1 small capsicum, thinly chopped
6. 1 boiled beetroot, smashed (optional)
7. 1 boiled potato, smashed
8. ½ to ? cup grated regular cheese,
9. Slightly melted butter for applying on the breads
10. Sandwitch masala to sprinkle on the veggies
11. Regular salt to sprinkle on the veggies
Instructions for preparation
- Start preparing the chutney first. Blend all the ingredients mentioned above in the list 'for green mint coriander chutney' in a grinder. Pour very little water. Remember the chutney has to be thick or medium in consistency.
- Keep the chutney aside.
- Boil the potatoes and beetroot. Peel and smash them properly
- Rinse, dry & peel the onions, tomato and cucumber. Slice them thinly into circular slices.
- Wash and remove the seeds from the capsicum. Blanch it. Keep all the veggies aside.
- Grate the cheese and keep aside.
- Prepare the toast by slicing the edges of the bread.
- Spread butter evenly on all the slices. The layer of butter should cover the entire bread.
- A generous layer of butter prevents the bread to become soggy, when the chutney is applied.
- Spread the mint-coriander chutney on the bread slices.
- Place the slices of onion, tomato, and capsicum slices.
- Smash potatoes & beet root to make flat balls (tikki). Add chaat masala & salt according to the taste.
- Now top with grated cheese.
- Cover the sandwiches with the other bread slices
- Place them in a preheated toaster or grill.
- Toast for 2 to 3 minutes till the bread gets toasted & turn golden brown in colour.
Spread melted butter on top of the hot toasted sandwiches and serve with the green mint chutney and tomato ketchup.
Mother's day Cake Recipe
German Chocolate Cake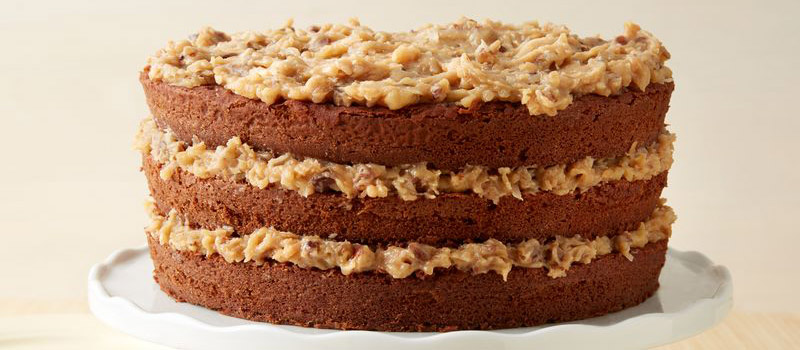 Ingredients- 1cup = 250 ml
1. 4 ounces of baker's chocolate
2. 1/2 cup of water
3. 2 cups of cake flour
4. 1 teaspoon baking soda
5. 1/2 teaspoon salt
6. 1/2 cup unsalted butter kept at room temperature
7. 1 teaspoon pure vanilla extract
8. 1 1/2 cups granulated sugar
9. 4 eggs, separated
10. 1 cup buttermilk
11. Chocolate frosting, for the sides
12. 1 1/2 cups milk powder
13. 5 egg yolks, slightly beaten
14. 1/2 cups flaked coconut
15. 2 cups toasted pecans
Directions
- In a flame resistant bowl, add the chocolate and water.
- Place it in a microwave or over a double boiler until it melts.
- Stir until you get smooth texture and set aside.
- In a separate bowl, sift cake flour, baking soda and salt together and Set aside.
- Preheat the cake oven to 350 degrees F.
- Put together butter, vanilla extract, granulated sugar and regular sugar in a bowl of a stand mixer until it becomes light & fluffy.
- Add an egg yolk 1 at a time, beating well after each addition.
- Blend these stuffs in the melted chocolate. Add on flour mixture and buttermilk, alternating to each other until they get just combined.
- Add the egg whites into a small bowl and beat with the help of egg beater until stiff peak is formed.
- Gently fold the egg whites into the batter until it is well incorporated.
- Pour the batter evenly into 1 cake pans. Bake till 30 minutes, until a knife inserted into the center of the cake comes out clean.
- Remove from the oven & keep on a cooling rack.
- Allow the cooling of baked cake completely before filling and frosting.
Coconut Pecan Filling for Frosting
- Combine the milk powder, granulated sugar, slightly beaten egg yolks, brown sugar, vanilla and butter in a large saucepan over low heat.
- During the melting of butter, raise the heat to medium and stir constantly.
- The mixture will be thickened after ten - fifteen minutes.
- Remove from the heat. Add grated coconut and pecans and cool this mixture before frosting the cakes.