Priceless Mothers Day Gift Ideas
Mother is the most loving human on earth! It is her love, care and affection which have given us the feeling of protection and happiness throughout our life. It is every Mother's teachings that bring an idealistic person in this world. Also it's mother's love and care that is shaping this society and we are been gifted with the precious thing that is our beautiful life!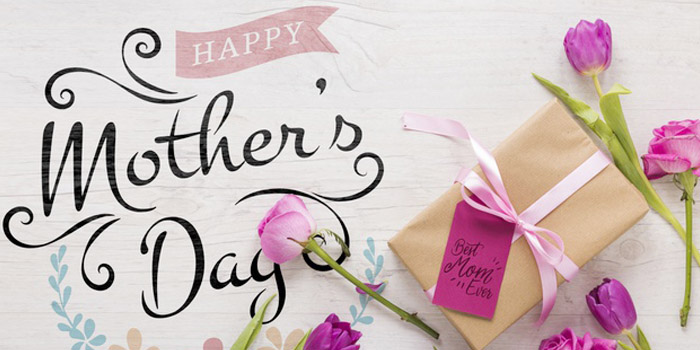 So when it comes to payback the same love, care and affection to Mother's immense efforts, pain and sacrifices, it's time for Mother's Day celebration. For years across the world, people have been celebrating the Mother's Day. The sole motto of this celebration is of course to dedicate one day to all the Mothers and their undying nature of love for her kids.
Today, Mother's Day is one of the most awaited and celebration among the people when mothers are showered with gifts, flowers, sweets and greetings as a token of love. But when it comes to choose the best Mother's Day gift, it turns out as a confusing situation. May times it is the boring and very common gifting stuffs that makes it a tough task to choose the best Mother's Day gifts.
So here are some Priceless Mother's Day Gift Ideas to help you gift your mom the best and most loving surprise this year on Mother's Day, such as:
A Dazzling Surprise:
Of course being a women your mom must also be holding some sort of fascination for jewelries isn't it? Well her fascination is also obvious. So when you are known to her kind of fascinations for jewelery, this is the best time to bring a glow of happiness on her face with awesome jewelery gifts. Well it can be a nice jewelery box full of vivid kinds of jewelery options or you can choose gifting your mom with variety of jewelery like a pair of bangles, earrings, necklace, pendants, bracelets and lot more.
A Memorable Surprise:
For your momma who is spend her major portion of life in raising you and caring you and her family, you can gift all those beautiful memories of her life to her through personalized Mother's Day gifts. Here you can choose to gift your mom a special and loving surprise with personalized gift options like coffee mug, crystal table top, cushions, photo frame, canvas, greetings and lot more other such options. Just get these gift options printed with a nice picture of your mom with you or her family. She will fall in love with such gifts and will always keep them safe as a token of your love.
A Caring Surprise:
Mother's Day is the perfect day to express your care for your mom. Thus a gift like a spa hamper, a home facial kit, health care appliances like a blood pressure or sugar testing machine can be great idea to convey your affection to your mom. A spa hamper will help her relax and pamper her skin whereas health care kits will help her take care of herself.
A Beautiful and Colorful Surprise:
Yes you guessed it right, we are here talking about flowers. For years, flowers have been considered one of the most affectionate and classy gift options. And for your beautiful momma who is in love with soothing colors, then it can be nothing much better to choose and gift a beautiful bunch of colorful and fresh blooming flowers to your momma. Here choices can be made for beautiful designer bouquets, flower baskets, pretty flower bunches and lot more.
A Beauty Enhancing Surprise:
Being entirely busy in household activities, your momma hardly gets any time and any choice to beautify her looks. So caring about your mom and with a thought of helping her in enhancing her beauty, choose gifting a beauty care kit to her this time. It can be a cosmetic hamper, a spa hamper, facial kits and other such options. She will definitely love this gift and the thought of gifting it to her.
So options are too many, it just needs your caring and loving heart for your mom!