Mothering Sunday
Mothering Sunday – A Day Dedicated to Mothers!!
Mothering Sunday is a special day dedicated to Mothers. This day is pretty much similar to Mother's day. It is celebrated on fourth Sunday in Lent remembers St. John of the Ladder (St. John Climacus). This festival is quite popular in Europe. It is an occasion to salute motherhood by honoring them in a special way.
Mothering Sunday is also known as Mother's day in UK because this festival is celebrated just like Mother's day (which fall on 2nd Sunday of May month).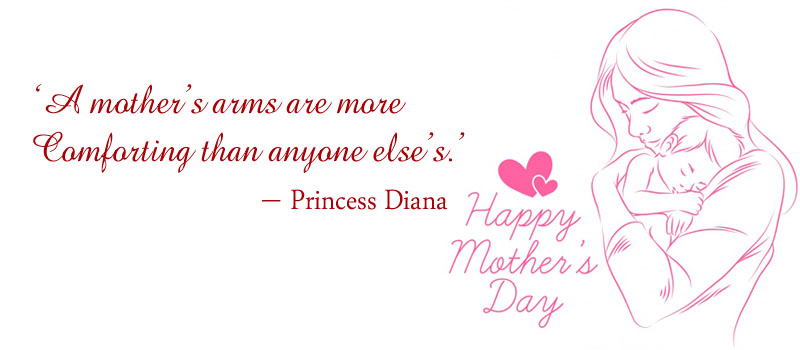 Apart from the way of celebration, these two festivals are celebrated on Sunday. People present bouquet of flowers & wonderful gifts to their mothers and convey their heartiest feelings towards them. This day is called in various names because of the different ways of celebrating this day such as Refreshing Sunday, Pudding Pie Sunday, Mid- Lent Sunday, Rose Sunday and Simnel Sunday.
Simnel Sunday is named as so due to the practice of baking simnel cakes especially to mark this day. It is also a day to celebrate the reunion of entire family during the austerity of Lent. Refreshment Sunday is called as so due traditional relaxation of Lenten vows on this particular Sunday. Families in UK celebrate this day by offering prayers at the church.
When Mothering Sunday is celebrated?
The date of this holiday varies every year in UK. It does not coincide with the Mother's Day occasion in US. Mothering Sunday in United Kingdom is enthusiastically celebrated on the fourth Sunday of Lent i.e. on the 40th day period leading to Easter in the honor of Mother Mary, the mother of Jesus Christ. The date of the festival comes half way between Shrove Tuesday & Good Friday in the middle of the Lent Sunday. Thereby, the day of Lent and Easter varies annually.
History/Origin of Mothering Sunday
The history of Mothering Sunday in UK dates back to number of centuries old. It is the time of early Christians in UK who celebrated this festival on the 4th Sunday of Lent in honor of Virgin Mother Mary. Some people believe that this is a ceremonial day marked in honor of Roman goddess Cybele. It was adopted by the ancient church to worship Holy mother Mary, the Mother of Christ. Well others say that the Mother Mary was substituted for Mother Goddess. They follow the age old custom laid a person visited the church of his baptism (Mother Church) on this day.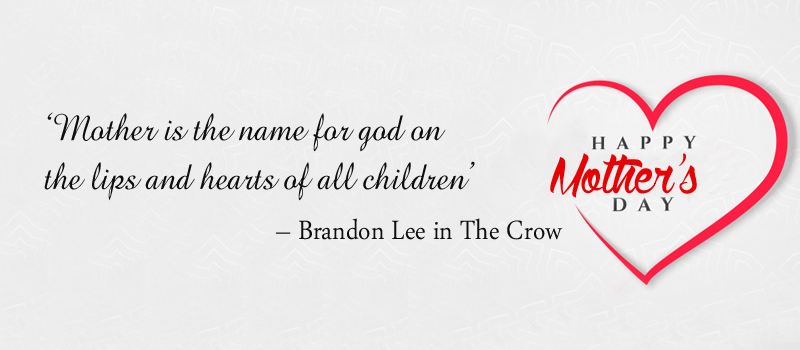 The origin of this special Sunday can also be traced to the early time's. When people in UK as a ritual visited their nearest location of parish called, "Daughter Church" on every Sunday. In the 1600s, poor children after attaining 10 years of age left their parental homes in search of jobs as apprentice or domestic servants. It was said by the people that these children were be allowed to visit their parental home and church once a year.
Thus, in the middle of the Lent once in a year the children were granted for annual leave by their employers to visit their hometown & "Mother Church". They use to visit their mother & brought Mother's Day Gifts, flowers & cakes. Since then these annual visit became a traditional custom for family get together & reunions over a period of time. This annual holiday is also meant to offer special prayers to the Mother Mary at the church.
Celebrating Mothering Sunday
Mothering Sunday is a time when children look for Mother's Day Gift Ideas. They try to get the most beautiful & special present for their mother. The way of celebrating this festival has got changed to a great extent. In modern times people dine out with their mothers or else send gifts and flowers through delivery services when they are unable to visit their mom.
Mothering Sunday or Simnel Sunday
In some parts of Europe like northern England and Scotland, people associate this holiday with pancakes prepared from delectable peas fried in butter, served with pepper and salt. Another common dish that is prepared on Mothering Sunday is Simnel Cake. That's why this day is also called as Simnel Sunday.