10 Fantabulous Ideas to Brighten Up Your Brother's Day this Raksha Bandhan
Raksha Bandhan is the festival that celebrates the bond of love and friendship that exists between brothers and sisters. It's a significant part of celebrating the sacred relationship between sisters and brothers. The thread that is tied on the wrist of the brother by his sister is not just a thread but the symbol, of their unbreakable bond which remains alive as long as they live.
On Raksha Bandhan brothers promise their sisters to be her best friend and to guard her for all her life. Sisters very eagerly wait for this every year and plan for various enticing ideas to make this day a special day for their brothers. Some like to do it in the traditional way while some go for non-conventional way breaking all the stereotypes. If you are also one of those sisters who is planning not to burden her brother this time and do all the planning on your own, then you need to start it right away!
Let the bells start ringing on your head right away!! Give your brothers give the gift to do all the planning with wonderful Raksha Bandhan celebration ideas. Let's be the loving sister and plan for something great for your brother. Here is a list of a few amazingly ulta Pulta Rakhi celebration ideas for your brother.
1. An Outing Plan with Your brother can be a Perfect Idea!
On this Raksha Bandhan, surprise your brother with an advance booking of a trip to a place he has been craving for from quite a longer period of time. It can be a trek to the soothing place Manali or a voyage to Rishikesh or may be a visit to a bowling region. Taking him to a gaming arena will also be a great idea! Avoid planning for shopping in malls because in most of the case it will be flop idea.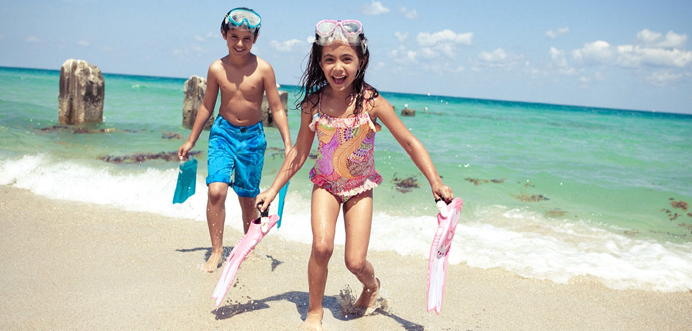 2. His Photo T-shirt: He will Love it!!
Get a personalised photo designed t-shirt, with picture of you and your brother! Gift it on Raksha Bandhan to your brother; he will definitely love you for that. Another thing you can do is gift him a printed newspaper in the morning when he wakes up. There are websites which provide unreal newspaper with content you wish to see. Get it done for your brother!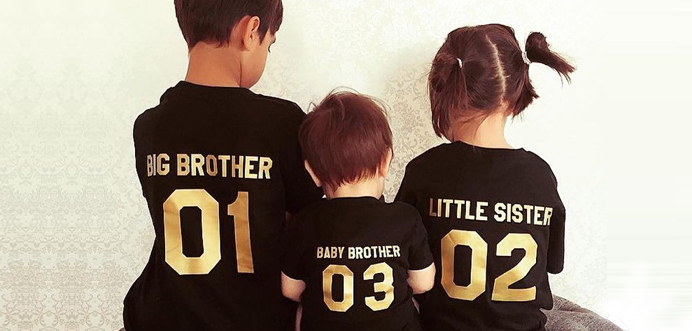 3. Get a Cake for your Brother!
Bake a cake for your sweet brother! Get it done in the shape of something that can symbolise the love of you two. You can bake it in the shape of a rakhi that can be a wonderful idea! Add to it your brother's favourite ingredients. Cherries on the top of the cake should be a must.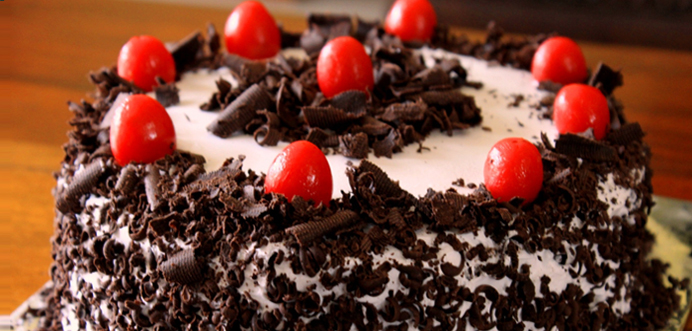 4. A Bike: He will love for Sure!
Get him a bike and you will be loved forever for this! It's crazy that a boy will not like a bike because ever single boy is in love with bikes. If you can afford, buy it for him on your own or if you cannot you can help him buy one. You can also convince your parents to buy one for your brother. If your brother is a kid you can definitely afford it! But him a dummy version of a bike, the one he loves.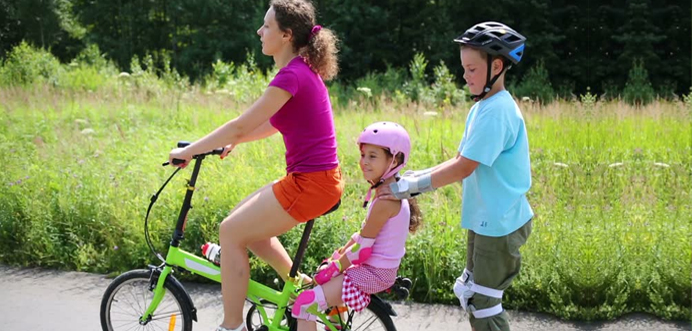 5. Get a collage done for him!
One important thing when it comes to strengthening any bond is expressing yourself, communicating your deeper feelings, finding a way of telling the person how much you are in love. And when you have to express your heart to your brother then there cannot be a better idea than making a collage for him. Collect all the pictures showing your memories together right from the childhood and make a heart touching collage out of it. It will be a superb idea indeed!!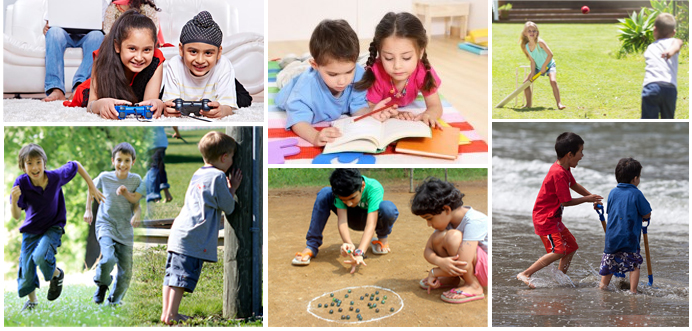 6.OMG!! It's going to be Exciting! Let him Experience an Adventure activity!!
Rock climbing, skydiving, parasailing, tango sailing or even bread making lessons will do! Boys feel ecstatic when they are given a chance to run, fly and be free to do what they want to do without an encumbrance. It's something genetic that is common to every other boy! Raksha Bandhan is a quintessential occasion when you can get your brother's quest for being adventurous fulfilled. There are a variety of online sites where you can book an adventurously heroic activities booked depending on the taste of your brother. Book one for your brother right away!!! All that you need is to hurry up and make the most of this day!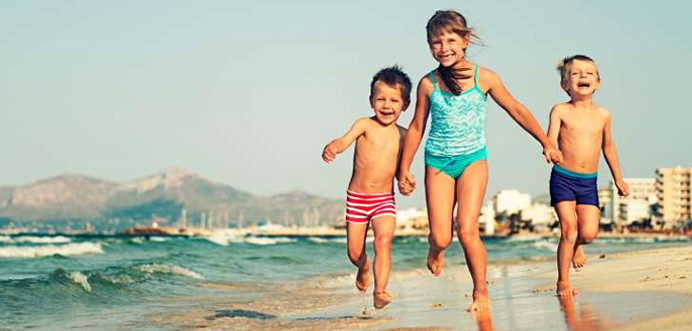 7. Gift him a Video Game!
It's not needed to say, every guy loves playing with video games! They are indeed Video game freaks and so, buying one for your brother on the special celebration of Raksha Bandhan will actually be a great idea. If you are not able to afford it, you can buy for him a CD of all those games he loves and whose previous version he already has played.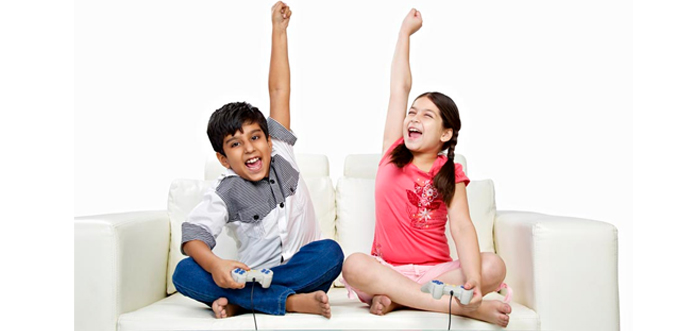 8. Gift him his favourite Gadget!
Most of the boys love playing with their gadgets! Same as shopping and dressing up are something love by all girls same as boys love buying gadgets like ipads, phones, notebook, laptops and alike. You can add on to the happiness of your brother you can plan to buy for your brother on Raksha Bandhan his favourite gadget.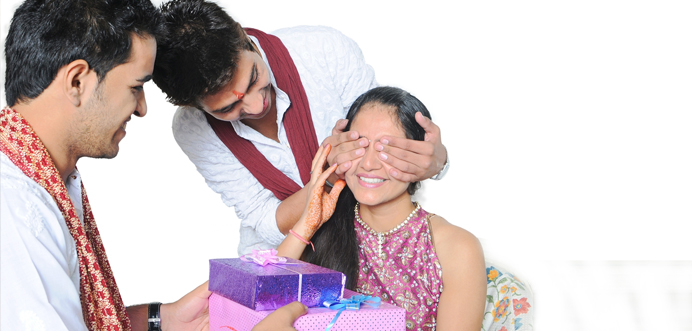 9. Write a Letter!
Brothers and sisters share really special bond and that's quite a unique thing! Indubitably, you will have uncountable memories to relish. It could touch the chords of your brother's heart if you could make him relive those memories by writing them down. You can make your brother's heart filled with love for you by asking somebody to read it allowed in front of you and your brother.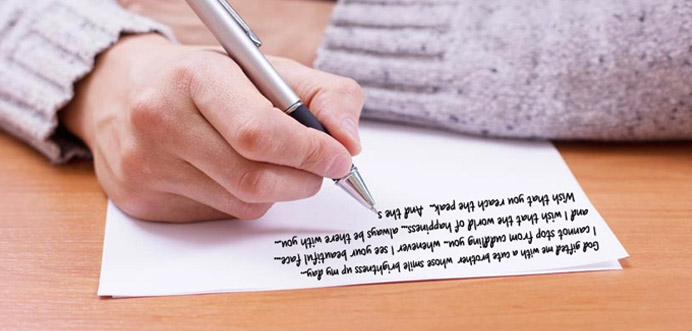 10. Organize a rakhi tying Ceremony for those who cannot afford at your Place!
This can be a great idea to wish for the best for your brother! There cannot be a better idea to pray for the well-being of your brother than fulfilling the desire of those sisters to tie the thread of love on their brother's wrist. This year do it in your way! Invite all those street kids at your home and offer them Rakhi gifts, sweets and Rakhis. They will definitely shower upon a lot of blessings to your brother.
These are some of the ideas you can bank upon to make your brother's Raksha Bandhan celebration an out-of-the-world feeling for him. You can think of many more if you really want it to make it a great day for your brother. This Rakhi do it differently, all the sisters out there should come forward and make them feel special the way they have done all these years for you.