Significance of Rakhi
Due to various legends associated with the festival of Raksha Bandhan, people of India celebrate this festival in a number of ways. Regional significance of Rakhi is different when it comes to celebration. Rakhi is primarily the festival of North India and Western India; however it is rejoiced in other parts of India on the same day of Shravana Purnima. In coastal and southern regions, the festival beholds special significance.
Let's have a look at regional significance of this celebration in different regions of India with different names:
Avani Avittam: Also known as Upakarma in various regions, it is one of the most important customs related to Bharmin community of southern Indian state of Tamilnadu, Andhra Pradesh, Kerala, and Orissa. Here Avittam means one of the twenty seven starts or nakshatras. For Yajur, Rig, and Sama Vedic Brahmins, this day is quite auspicious as the holy thread in other terms 'Janew' worn by men belonging to Brahmin community is changed. This custom is particularly a community observance and is organized on the banks of a river or a pool. The day comes once in a year and that is the day in the month of Avani as per Tamil calendar and on full moon day on Shravana Poornima in Hindu calendar.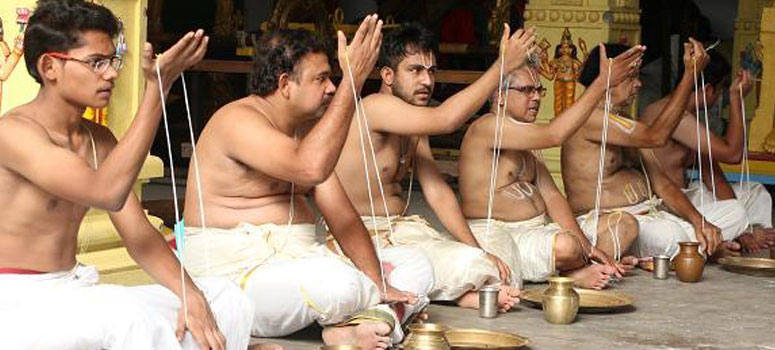 Nariyal Purnima: Also called Coconut Full Moon, it is observed with great gaiety and fervor. The festival is rejoiced in many states of western India. It falls on the auspicious day of Shravana Purnima symbolizing the end of the monsoon season and start of new fishing season fishermen. Post celebration, monsoon season starts receding and sky becomes clear and sea becomes calm that points easy and safe fishing season.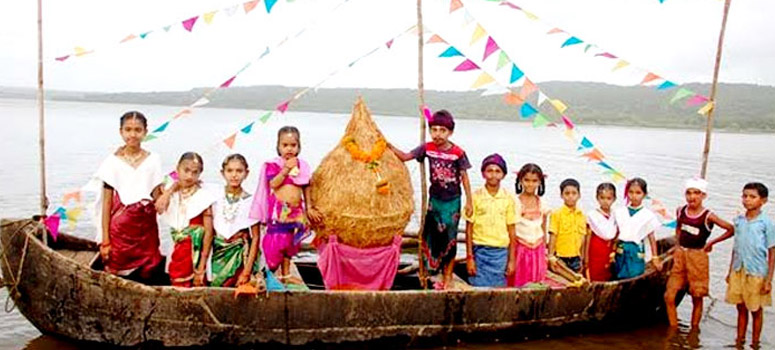 Kajari Purnima: It is observed on the same day of Rakhi festival. Not in whole Indian state but is observed in only some states of central India like Bihar, Jharkhand, Chhattisgarh, and Madhya Pradesh. The festival is important for farmers as well as women blessed with son. The meaning of Kajari Purnima is full moon that falls on Shrvana Purnima in the month of August. For farmers the day marks as the start of new agricultural season.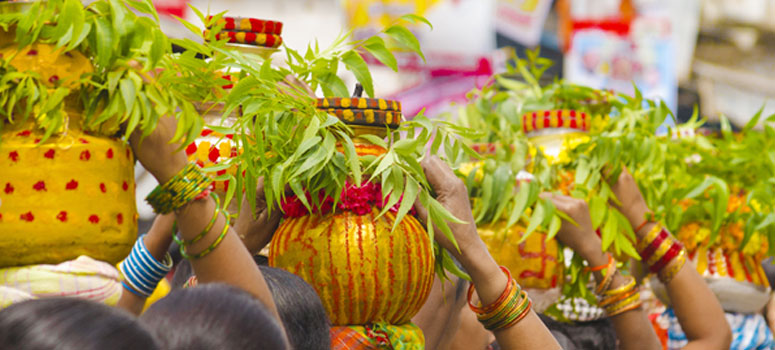 Pavitropana: This is primarily observed in the state of Gujarat in the month of July-August. Having great faith in Lord Shiva, Gujarati community pays tribute to Lord Shiva and seeks his blessings. It is said that worshipping him on this auspicious day washes off all sins. In the evening of this auspicious day, some twisted strings of cotton are wet in sacred mixture of five essentials called Panchagaivya.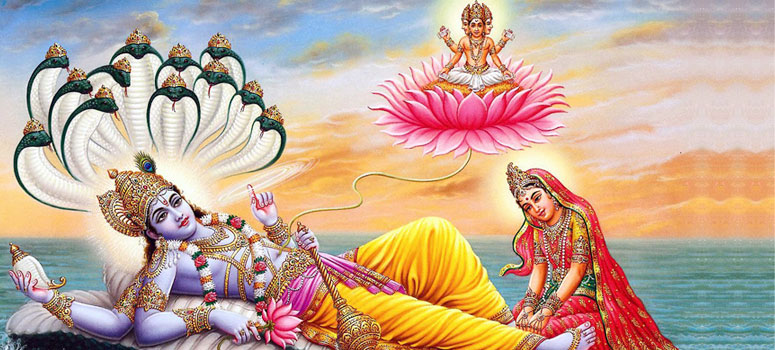 Every region of India observes this festival with different names; however the main celebration remains the same rakhi tying.in fact, people send rakhi to india and around the world to celebate it across the boundaries of India.
Lumba Rakhi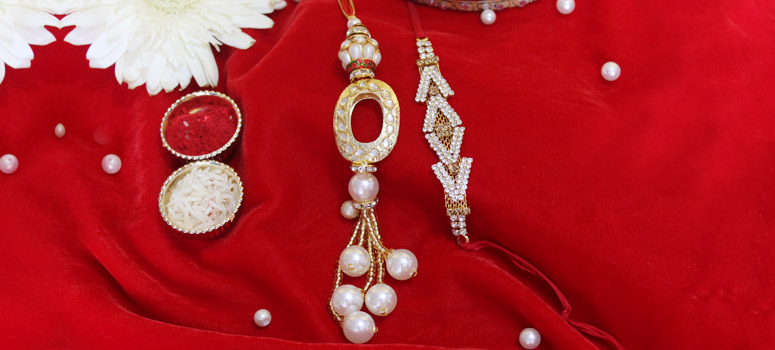 Lumba rakhi is a custom of the Marwari community of Rajasthan. On Raksha Bandhan, a sister ties rakhi to her brother as well as her brother's wife, i.e her sister in law. The belief behind this tradition is that when a brother is married, his wife completes him and the couple becomes together as one. So, the sisters tie rakhi on the wrist of the brother and lumba rakhi on the bangle of her sister in law and take blessings from both of them. Through this tradition, the sisters also pray for the well being of the couple. Today, this tradition is being celebrated in other parts of India as well.
Jhulan Purnima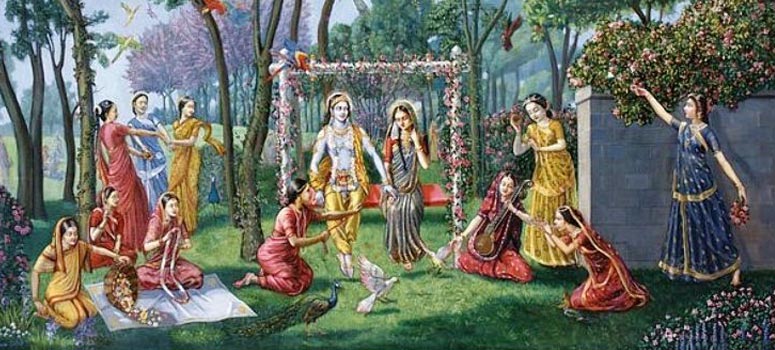 Jhulan Purnima is also known as 'Swing Festival' and it also falls on the same day as of Raksha Bandhan. This day is observed by the true devotees of Lord Krishna. The festival is observed for five days and ends on the full moon day of the Shravan month. The day is celebrated by decorating swings with flowers and other decorative items and the idols of Lord Krishna and Radha are placed on it and are made to swing.
Gamha Purnima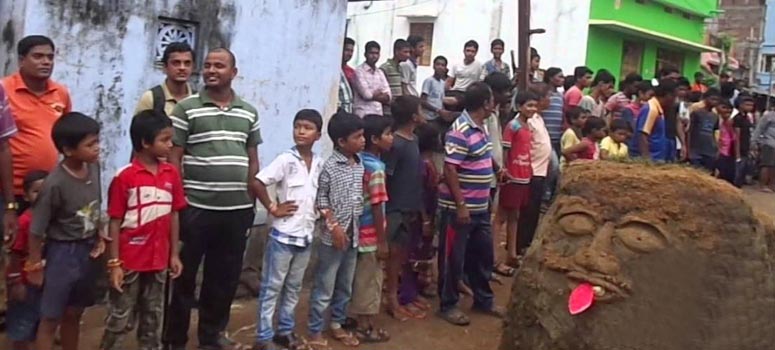 Gamha Purnima is a festival that falls on the Shravan month and on the same day of Raksha Bandhan. This festival is celebrated in Odisha and many other parts of India. It is observed as the birth of Baladev, who is the elder brother of Lord Krishna. People celebrate this day by playing a game called 'Gamha Diyan' in which a platform or tower is made out of the grass, bamboo sticks, mud, and grass. The bamboos are filled with sweets, flowers, and fruits. People one by one come and try to jump and grab an item from the bamboo. The ones who are successful in doing so win a prize.
Jandhyam Purnima
In the state of Uttarakhand, people celebrate Jandhyam Purnima. This festival is celebrated by the boys who firstly exchange janau threads. Then, everyone sings and dances with each other and also shower flowers at each other. A few years back, there was a tradition of pelting stones at each other to draw blood. But, this ritual has been replaced with flowers as more than 60 people were injured in the ritual few years back.
Kite Flying Tradition in Jammu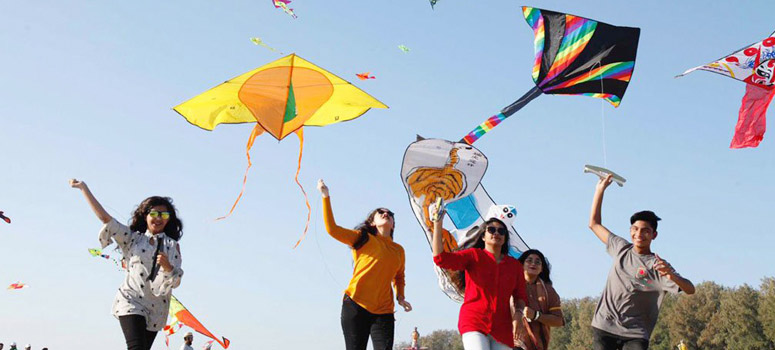 In Jammu, people celebrate Raksha Bandhan on the full moon day of Shravan month. Sisters tie rakhi to their brother. After the rakhi tying ceremony, people celebrate the day by flying kites. The rooftops are filled with lots of people and numerous colorful kites in a variety of shapes, patterns, and designs can be seen in the sky.