How is Raksha Bandhan (Rakhi) Celebrated
Raksha Bandhan is an auspicious festival that is celebrated to cherish the lovely bond of a sister and a brother. This festival falls on the sacred day of the full moon in the month of Shravana according to the Hindu calendar. This is the day when the brothers and the sisters, both get a perfect opportunity to express their love towards each other.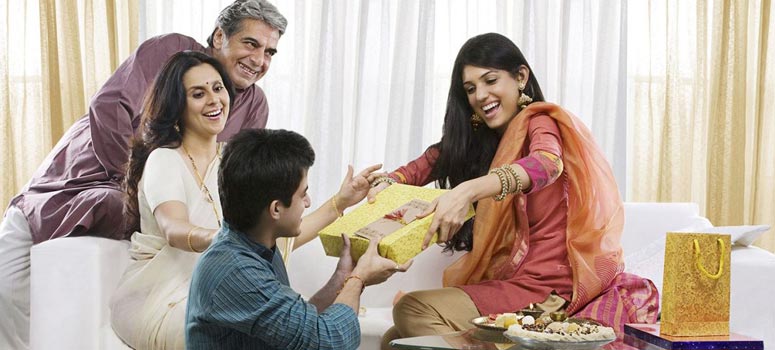 Raksha Bandhan is Sanskrit for 'Bond' and 'Protection'. The festival has been rightly named, as on this day, the sister ties a sacred thread called 'Rakhi' on the wrist of her brother, who in return gives his blessings and vows to protect her against all kinds of evil. This festival is not only celebrated by the siblings who are related by blood, but also by people whom they think of as their siblings.
Buying Rakhis and Gifts for Raksha Bandhan
Few days before the festival of Raksha Bandhan approaches, sisters and brothers both begin to search for rakhis and return gifts. The sister looks for special rakhis for her brother that is beautifully embellished with pearls, rudraksha, silver or gold rakhis, etc. She even makes rakhi on her own with pearls, threads, and other decorative items. There is also a range of cartoon or kid's rakhi available in the market which is for kids. The brother, on the other hand, searches for a perfect gift for his sister which he will give to her after she ties the rakhi on his wrist. Giving a gift to the sister is a form of giving blessings to the sister.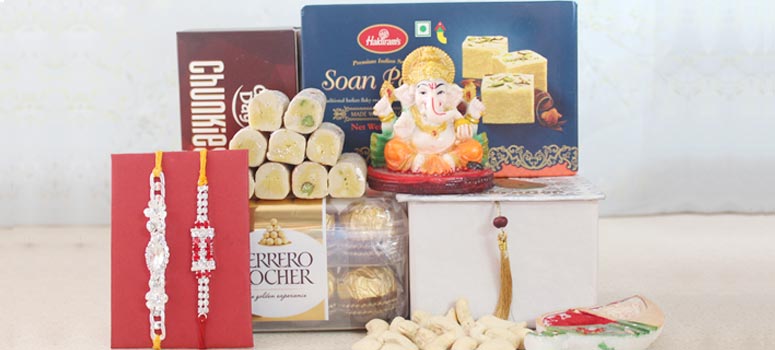 Items Needed for the Ritual of Raksha Bandhan
Roli and Chawal
Kalash
Puja Thali
Nariyal
Rakhi Sweet
Rakhi Thread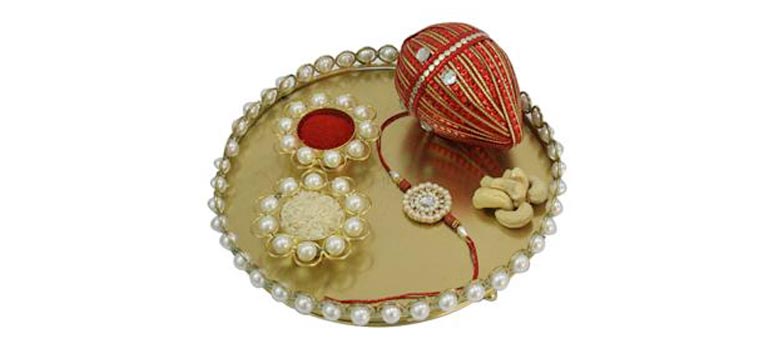 Mantras to be Read During Prayer
येन बद्धो वली राजा दानवेन्द्रो महाबलः ।
तेन त्वा प्रतिबध्नामि रक्षे माचल माचल ॥
On the Day of Raksha Bandhan
The festival is celebrated by firstly taking a bath in the morning and then wearing new clothes. Then, the sister performs an aarti by lighting up a diya and then prays for her brother's well being. After the prayers, she applies a tilak or roli chawal on the forehead of her brothers and ties the rakhi thread on his wrist. Then, she also feeds a sweet to him. The brother then gives his blessings to his sister and gives return gifts to her such as clothes, pieces of jewelry, etc. After the exchange of gifts, both the siblings have a meal together.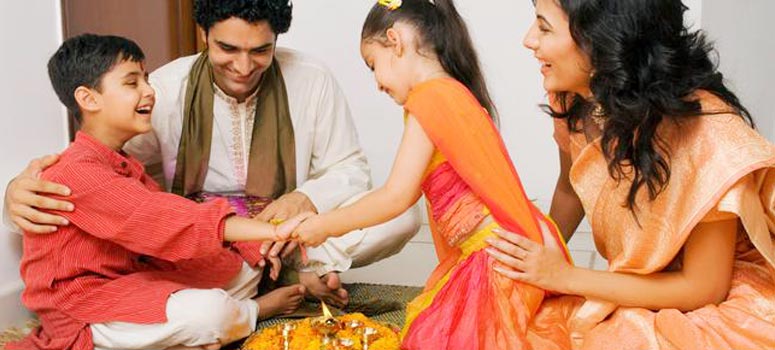 Long Distance Celebration of Raksha Bandhan
When there is a barrier of distance between the brother and the sister, the festival is still celebrated with lots of merriment. The sister sends rakhi to her brother through post or through an online Rakhi gifting portal. When the rakhi reaches to the brother, they tie the rakhi and call or video call his sister to give his blessings to her. He then also sends a return rakhi gift to his sister through the online method.
Rakhi Celebrations in Every Corner of India
Raksha Bandhan Celebration in the Marwari Community: In the Marwari community, the celebration of Raksha Bandhan is not just limited to the bond of sisters and brothers. Sisters on this day also tie a rakhi to their sisters as well as sister-in-law and pray for their well being. A special Lumba Rakhi which is also called as Bhabhi Rakhi is tied on the bangle of the sister as a gesture of expressing love and care towards her. Today, this tradition is followed not only by this community but also by many people belonging to other communities as well.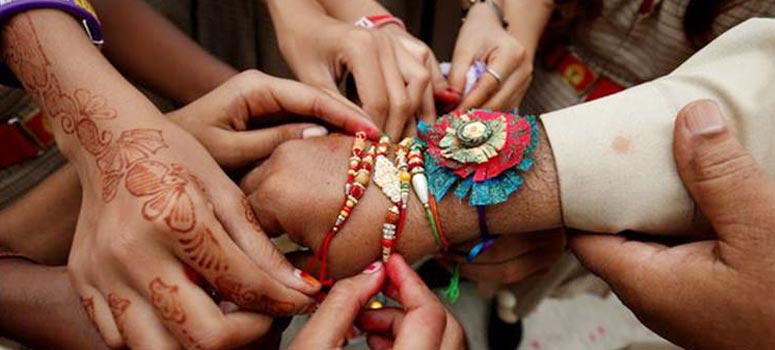 Raksha Bandhan Celebration in Uttarakhand: Raksha Bandhan is celebrated in a very unique way in the Kumaon regions of the northern states of India such as Uttarakhand. This day is celebrated by exchanging of the janau threads not just between sisters and brothers, but also between brothers. On this day, people celebrated the festival by the ritual of 'stone pelting'. People would throw stones at each other and shield themselves with bamboos. This ritual was against the spirit of Raksha Bandhan, so the High court of Uttarakhand ordered to replace the stones with flowers and fruits.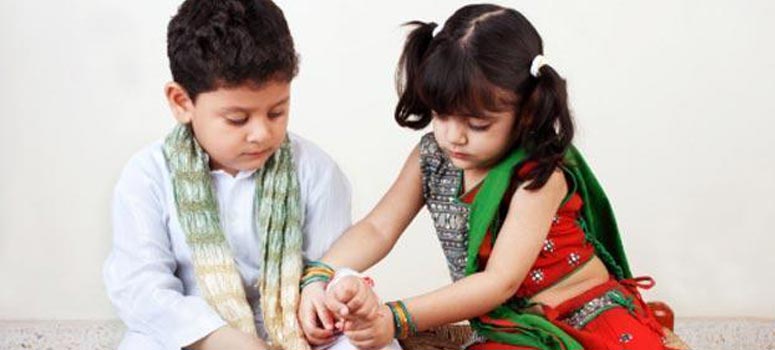 Raksha Bandhan Celebration in Jammu: Raksha Bandhan in this region is celebrated in an entirely different way. People fly kites from a month before the festival. They fly kites of various kinds of designs, patterns, colors, and shapes.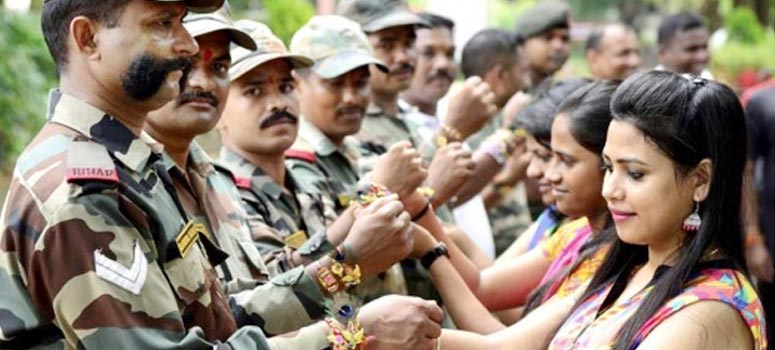 Raksha Bandhan Celebration in East India: In parts of Odisha and West Bengal, the festival is also known as Jhulan Purnima. People on this day worship Lord Krishna and Radha and the sisters then tie rakhi on her brother's wrist and pray for his good health. People then sing and dance and enjoy the exuberant ambiance of the festival.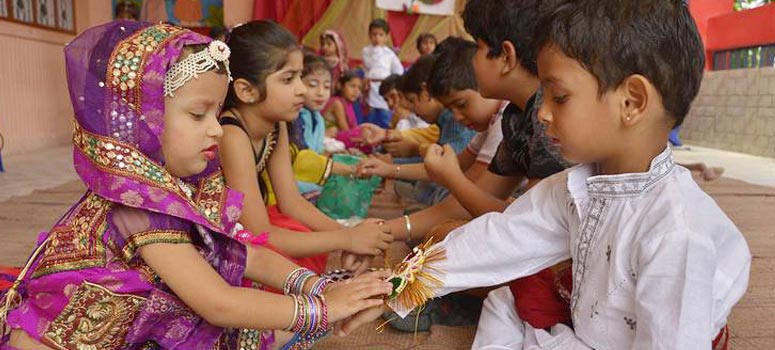 Raksha Bandhan Celebration in West India: In west coastal parts of India, people celebrate Raksha Bandhan as 'Nariyal Purnima'. On this day, the men who earn their livelihood from the sea such as fishermen, who pray to the Sea God, Varuna for good luck in their sale and trade of goods. They throw coconuts in the sea as an offering to God.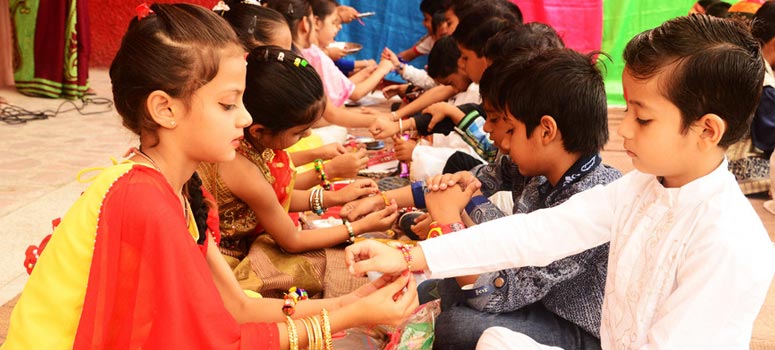 Raksha Bandhan Celebration in Central India: This auspicious day is celebrated as 'Kajri Purnima' by the people in this region. On this day, mothers who are blessed with a son carry mud in cups made out of leaves, sow seeds of wheat and barley in it and keep it into a room that has no light or moisture. The mothers and the farmers worship the Goddess Bhagwati for good crops. On the day of the full moon, women immerse the cups in a lake or pond.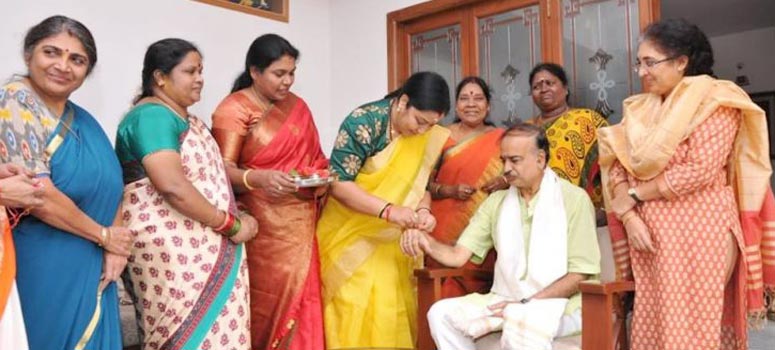 Raksha Bandhan Celebration in South India: In states of South India, people celebrate this day as Avani Avittam. This festival is significant to the boys of the Brahmin community, who take a dip in the water and pray for the forgiveness of their sins. They also give offerings to their ancestors and thank them for their teachings that have been passed on to them. The boys then take an oath of not to commit any sin and wear 'janau' threads.