Raksha Bandhan History
Origin:
Raksha Bandhan is one of the famous Hindu festivals in India when brothers and sister strengthen their bond of love by tying Rakhi thread and offering Rakhi gifts. This festival came into origin about 6000 years back when Aryans laid the foundation of the first civilization.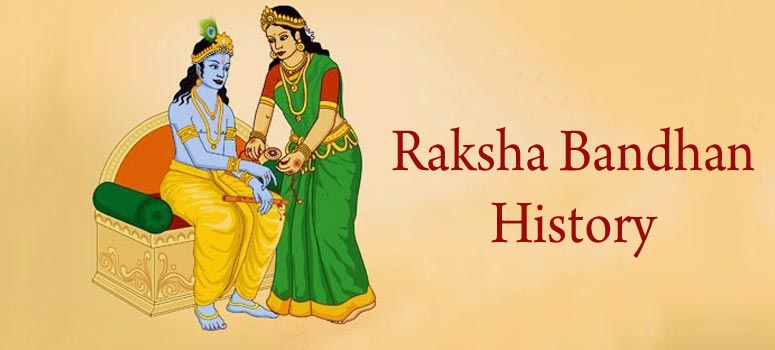 The Shravana or the month of the monsoon is a pious month in Hindu calendar that carries all the colours of nature & emotions. The full moon or the Shravana Purnima of this month is supposed to be very sacred day. Raksha Bandhan is celebrated in various ways for various reasons across India.
For the brothers and the siblings, this day is the everlasting tie of love, for Brahmins this day is significant to take the oath of Brahmanik rituals and for those who count on sea & monsoon, this day is the start of the new season.
Indian celebrations are based on the climate changes & their relevance lies in the life of the people, however they do have a legend to support the festivals. The rich and prosperous Indian Mythology offers a spiritual reason to rejoice this day in a special way. Many epics are linked to the origin and importance of Raksha Bandhan. Raksha Bandhan (the bond of protection) finds a mention in most of the epics & the origin of this festival can be dated back to the mythical Pouranik era.
Legends Associated with Raksha Bandhan:
Bhavishya Purana: According to the legend associated with Bhavishya Purana a war between the Gods & Demons took place. The Demon King Brutara was about to triumph over Gods led by Indra. Indra, the king of God approached Guru Berihaspati to overcome this situation. Brihaspati asked India to knot a sanctified thread on his wrist, powered by holy mantras on the day of Shravana Purnima. Indra's Queen Sanchi (Indrani), empowered the thread & tied it her husband's hand on the same day of Shravana Purnima. The supernatural powers of this sacred thread helped India to defeat demons. Since then the tradition of tying thread around the wrist on this day is still continued.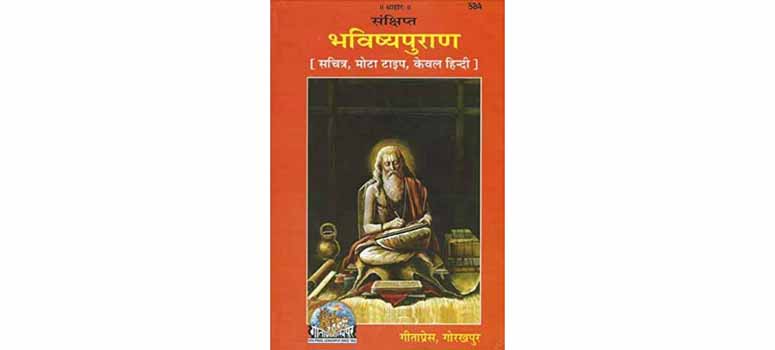 Santoshi Maa: Lord Ganehsa had two sons called Shubh & Labh. On the day of Raksha Bandhan, Ganesha's sisters visited him & tied a thread (rakhi) around his wrist. At last, Ganesha agreed the demand of his sisters, and Santoshi Maa (The Goddess of Satisfaction) was created by godly flames that emerged from Riddhi & Siddhi.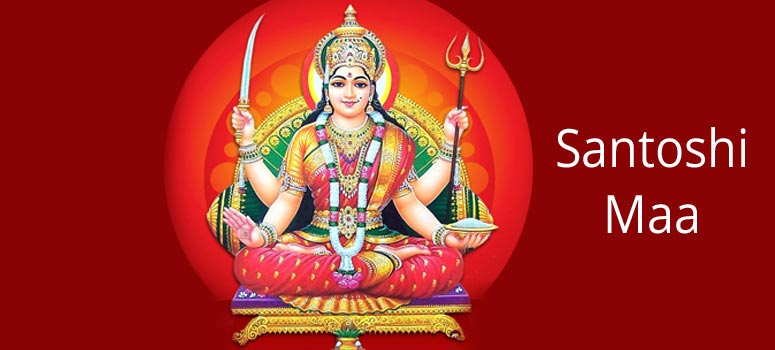 Yama & the Yamuna: According to an ancient legend it is supposed that the Raksha Bandhan was a custom followed by the Lord Yama, also called the Lord of Death and his sister Yamuna (the Sacred Yamuna River). Yamuna tied rakhi to Yama & conferred immortality. Yama was so impressed by the tranquility of the event that he declared that whosoever gets a sacred thread tied from their sister & vowed her safety will become immortal.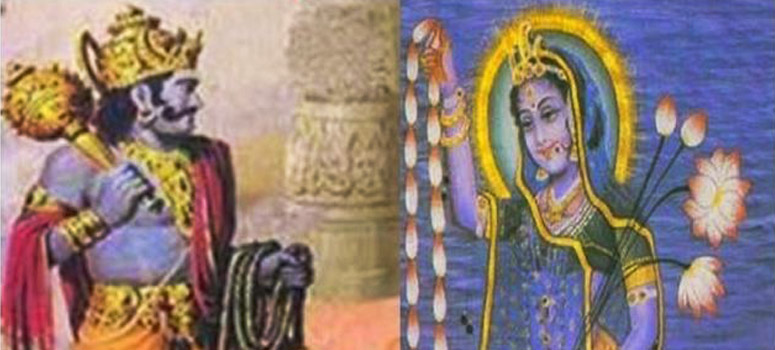 King Bali & Goddess Lakshmi: According to this myth the Demon King Bali was Lord Vishnu's great devotee. Lord Vishnu blessed Bali that the Lord himself will guard his kingdom departing his own abode in Vaikunth. Goddess Lakshmi desired to be with Lord Vishnu back in their abode. She disguised herself as a Brahmin woman & went to Bali to seek refugee until her husband came back.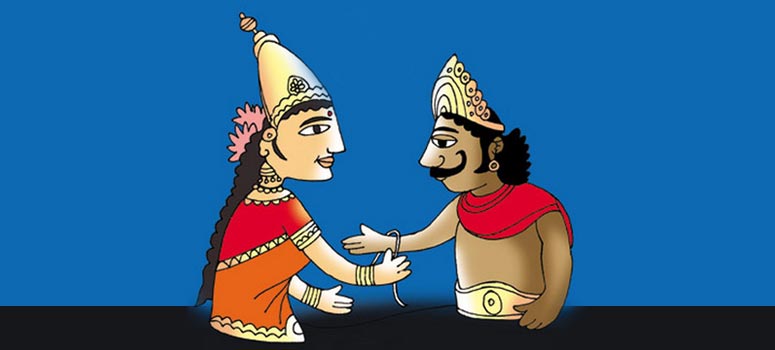 On the occasion of Shravana Purnima, Lakshmi tied a sancred thread around King Bali's hand. Upon being inquired she disclosed the fact. Bali was touched by her goodwill done towards his family. He asked Lord Vishnu to accompany her and return back to his abode in Vaikunth. Bali gave up all he had for the sake of Lord Vishnu & Goddess Lakshmi. Therefore the festival is also known as Baleva means "Bali Raja's devotion to the Lord Vishnu". It is supposed that since then it has been a custom to invite sisters during Shravana Purnima for the celebration of Raksha Bandhan.
In the Great Epics: There is a mention of Raksha Bandhan in the great epic Mahabharata. According to it Lord Krishna suggested Yudhishthir to execute the ceremony to protect himself as well as the army from the hazards of the war. It is believed that Kunti, the mother of Pandavas tied a sacred thread (rakhi) on Abhimanyu (her grandson) & Draupadi to Lord Krishna. Since then the tradition is continued.
Rani Karnavati & Emperor Humayun: A famous legend related to Raksha Bandhan is that of Rani Karnavati of Chittor & Mughal Emperor Humayun. This legend dates back to 1535 CE. Rani Karnavati, who was the widow queen of the emperor of Chittor, found that she could not fight against Bahadur Shah, the Sultan of Gujarat. So, she decided to send Rakhi to Mughal emperor Humayun. Humayun accepted the rakhi and at once left with his troops to protect Chittor. He was too late to reach, and till then Bahadur Shah managed to attack on Rani's fortress. Rani Karnavati together with a reported 13,000 other ladies in the fortress, undertook Jauhar on March 8, 1535. They all killed themselves to shun dishonor while the men threw the gates unbolt as well as rode out on a suicidal claim against the troops of Bahadur Shah. When Humayun reached Chittor, he ejected Bahadur Shah from the fort and restored the empire to the son of Karnavati, Vikramjit Singh. Although modern memoirs and commentators do not talk about the Rakhi episode & some experts of history have expressed cynicism concerning it, this eposide is mentioned in one mid 17th century Rajasthani history.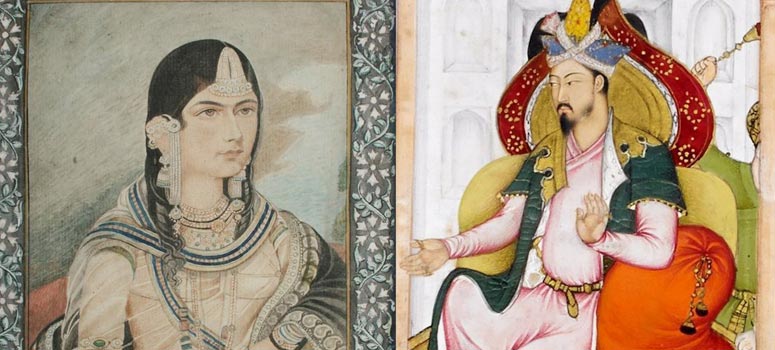 Rabindra Nath Tagore and Rakhi: Tagore's idea of celebrating this festival of Rakhi was totally different. According to Tagore, Rakhsa Banhdan is not just a celebration of siblings but it is a festival of humanity. He emphasized on the concept of unity as well as harmony amongst all people of the society. The narration behind this celebration dates back to 1905 when the British Empire determined to divide Bengal. At that time Rabindra Nath Tagore set a ceremony to rejoice Raksha Banhdan to fortify the bond of love & togetherness between other communities including Hindus and Muslims & together take charge against the British Empire. To spread the feeling of brotherhood and fraternity, he chose the platform of Raksha Bandhan.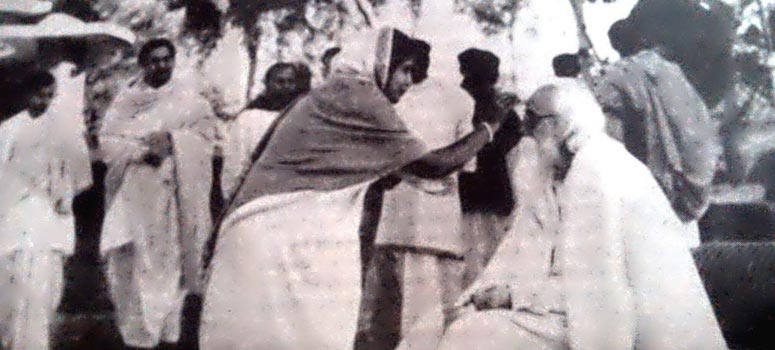 Tagore made use of a white thread symbolizing Raksha Bnadhan. And hence, white rakhis became popular amongst friends.
King Porus and Alexander
There is another story of an immense love between a brother and sister in the pages of history. This is a story about King Porus or Puru, King Alexander and his wife Roxana.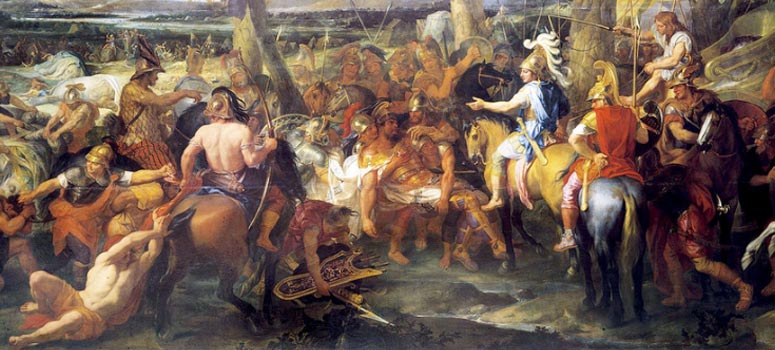 In 326 BC, when India was invaded by the king of Greece, Alexander, he formed an alliance with King Ambhi who wanted to use Alexander to defeat his own enemy, King Porus. Alexander's wife, Roxana was aware of the wrath of King Porus. Hence, she visited him to tie a sacred thread of Rakhi on his wrist and asked her not to harm her husband. Porus wholeheartedly accepted her request.
During the battle between the two kings, Alexander fell off his beloved horse and Porus was about to kill him. But, then he remembered the promise that he had kept with his sister, Roxana, so he refrained himself for killing him and lost the battle. He may have lost the fight, but he gained respect from Alexander who made him a governor of his kingdom in Macedonia.
Krishna and Draupadi
Draupadi had immense love for Lord Krishna who also had love for her. This legend of Krishna and Draupadi is sometimes said to be the actual reason for celebrating Raksha Bandhan.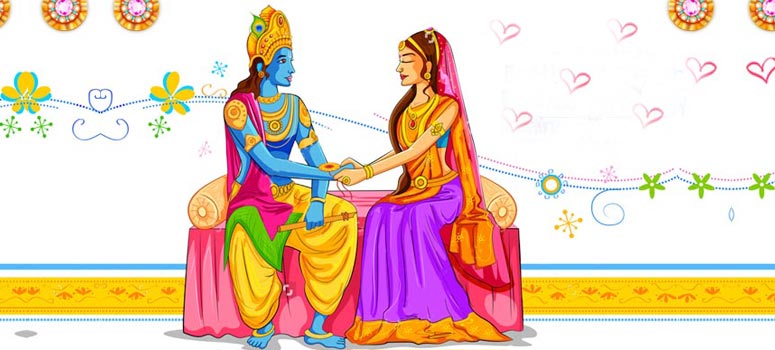 According to this legend, Draupadi was a devotee of Lord Krishna and even he called her 'Sakhi' out of love for her. During the act of impelling the Sudarshan Chakra, Lord Krishna hurt his index finger. Seeing the blood drop from the Lord's finger, Draupadi came rushing to him, tore a piece off of her sari and wrapped it around the cut. Lord Krishna was very touched by this gesture. He then asked her what she would like in return for this gesture of pure love. But, she only replied to have his Lord's constant presence around her.
From that moment, Krishna has always been there for Draupadi, looking after her. He even punished the Kauravas during the Mahabharata who tried to dishonor her through "Cheer Haran".
Indra Indrani
The legend of Indra and Indrani is another example of a sacred thread being tied for protection. The story took place in the Vedic period, during the full moon day of the Shravana month. There was a demon named Vritra who was created by Tvashtri to take an act of revenge on Indra for killing his son. Vritra overpowered Indra and swallowed him. The demon gagged and Indra had to flee as the demon had become more powerful than him.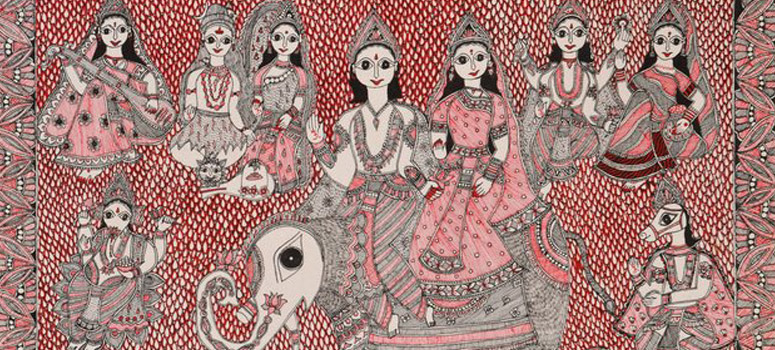 Indra then took the advice of the gurus, who told him that Indra's wife Indrani shall tie a sacred thread on his wrist that will protect him from the demon. In the battle, Indra successfully defeated the demon through the power of the sacred thread that had protected him.