Rakhi Celebration By Famous Personality
Raksha Bandhan is a festival that is celebrated on the full moon day of Shravan month. This pious festival is dedicated to the brother-sister bond. On this day, sisters tie rakhi to their brother and pray to god for his well being. The brother gives gifts to his sister and oaths to protect her from all odds.
There are various personalities who celebrate the day of Raksha Bandhan in a unique way. Here are the famous personalities of today and from history who celebrated this day in a different way than the old traditions.
Rabindranath Tagore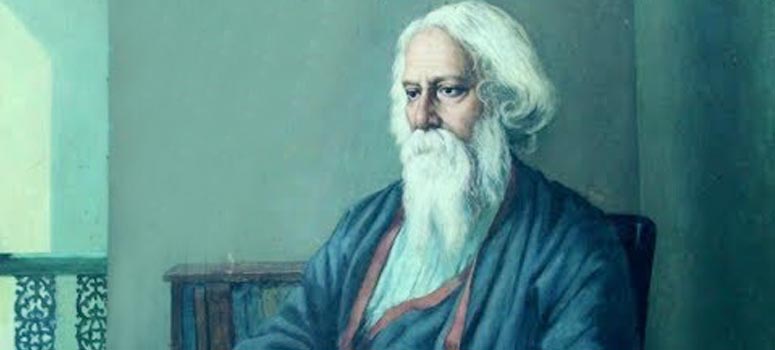 At the time when India was under the control of the British, Bengal was at its peak at the nationalist movement which was a threat to the British Raj. To eliminate this threat, a Muslim delegate and Lord Curzon made a decision of parting Bengal. Their idea was to divide Muslims and Hindus. The order of partition was passed on the day of Raksha Bandhan, so Rabindranath Tagore took this as an opportunity to spread the message of brotherhood between Hindu and Muslims and encouraged everyone to tie rakhis to each other to spread the message of harmony. Hundreds of Hindus and Muslims came out to celebrate Raksha Bandhan with rakhis and tied it to around the hands of each other. The decision of dividing Bengal was taken down in 1911.
Narendra Modi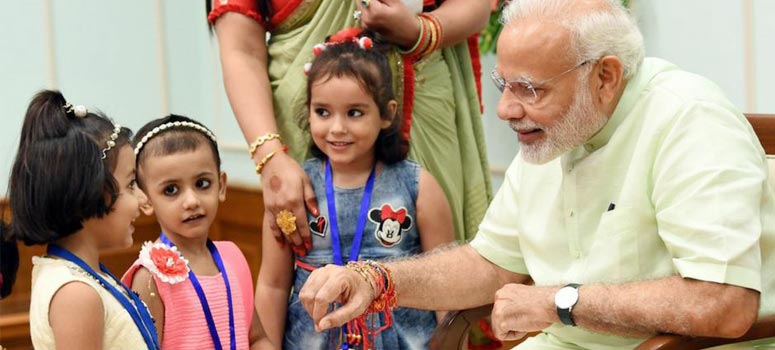 Last year Narendra Modi celebrated the auspicious festival of Raksha Bandhan in a very special way. He celebrated this day with the widows who came to Delhi all the way from Vrindavan especially to tie handmade rakhis to him. Kids from various schools had also visited the PM on an auspicious day to greet him with a rakhi and sweets. The women of the Muslim Women Foundation (MWF) also came to meet and tie rakhi to him. They have been following this ritual from the year 2013 when they first had sent Rakhi to him.
Nitish Kumar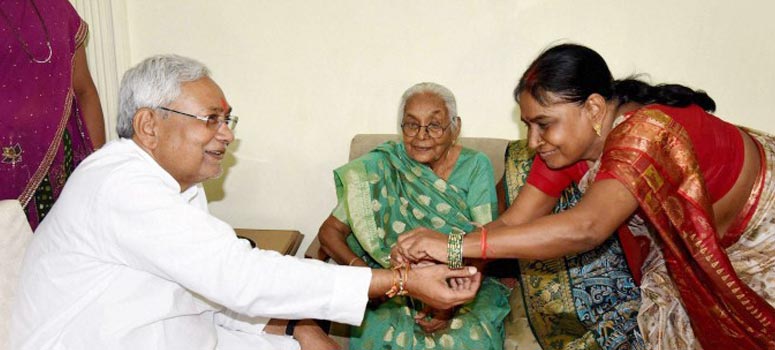 Nitish Kumar, the Chief Minister of Bihar celebrated Raksha Bandhan with a new tradition. He tied rakhis to trees in order to raise awareness of protecting and planting more trees among the people. The CM participated in 'Bihar Vriksh Suraksha Diwas' programme, and vowed to protect trees. This tradition is also being followed on the Rakhi day by the tribal women of Bihar, Uttarakhand, and other states as a promise to protect the trees.